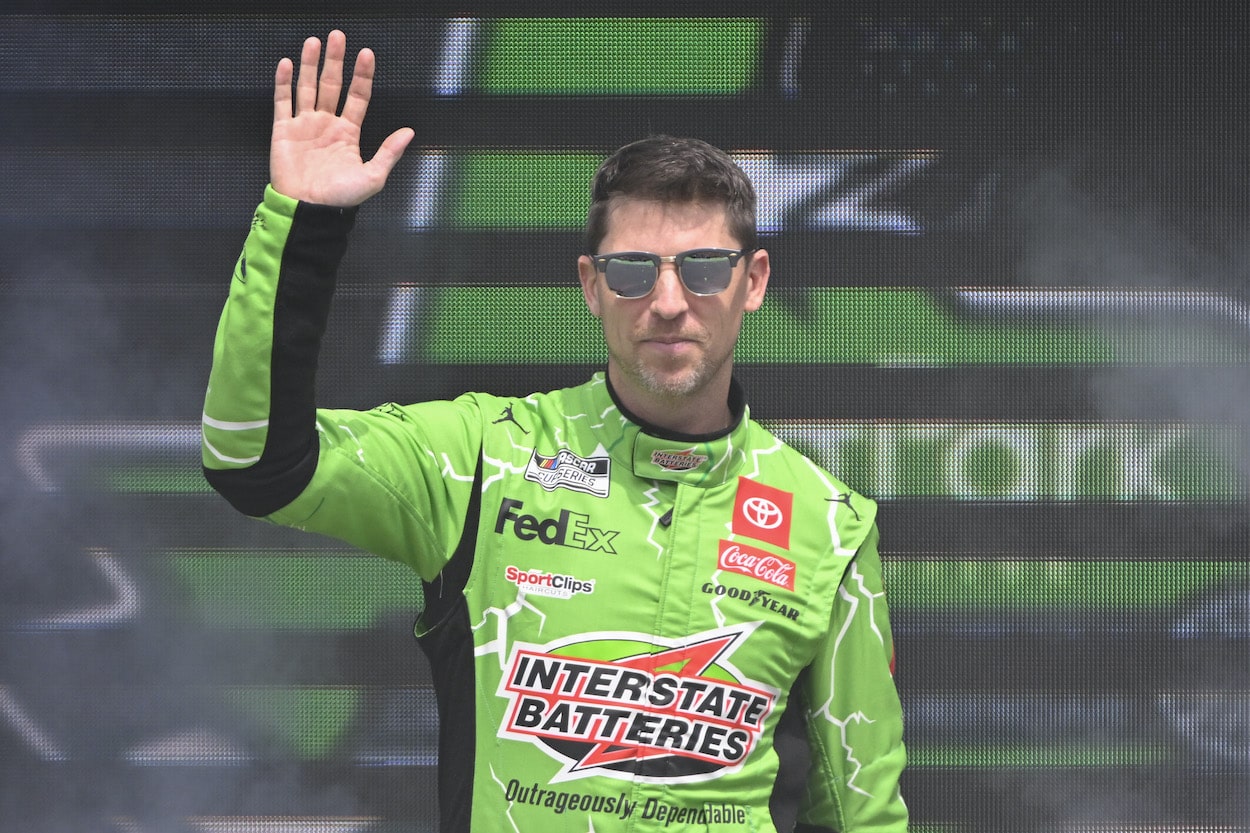 Denny Hamlin and Kevin Harvick Provide Multiple Reasons Why NASCAR Is to Blame for Lack of Respect in Garage
Denny Hamlin and Kevin Harvick visited with the media this weekend at Richmond and provided multiple reasons why NASCAR is to blame for the growing lack of respect in the garage.
Denny Hamlin admitting on his podcast that he intentionally wrecked Ross Chastain at Phoenix unexpectedly started the entire conversation on lack of respect in the NASCAR garage. Before this weekend's race at Richmond Raceway and weeks into the discussion, the veteran Joe Gibbs Racing driver and Kevin Harvick offered their latest thoughts on the subject and provided reasons why the sanctioning body is to blame for the persistent problem. 
Denny Hamlin was start of lack of respect conversation 
Days after Denny Hamlin admitted he deliberately ran Ross Chastain into the wall at Phoenix, Kyle Busch said his former JGR teammate should have kept his mouth shut, and then shifted the conversation in a different direction when a reporter suggested that times had changed on the race track. 
"That's the key part. Now you're going down the right path because we have completely lost any sense of respect in the garage area between drivers at all," Busch said. "That's where the problem lies is nobody gives two s**** about anybody else, and it's just a problem where everybody takes advantage of everybody as much as they can. We're all selfish, granted. 
"But there was an etiquette that once did live here. Mark (Martin) started it. I think Tony (Stewart) really lived by it. I think Jeff (Gordon) lived by it. Bobby Labonte. Rusty (Wallace) for the most part. Dale Jarrett for sure. It did exist. That's gone."
Hamlin and Kevin Harvick blame NASCAR for lack of respect
Since the respect conversation started, Hamlin suggested on another episode of his podcast that one of the reasons for the elevated levels of disrespect is because positions are so important and it's so hard to pass that no one is willing to let another car go by without putting up a fight. On Saturday at Richmond, the three-time Daytona 500 champion added a couple more reasons, both directed at NASCAR.    
"There's a lot of things that have changed within our sport. They frown upon hand-to-hand combat after the event. They frown upon retaliation on the racetrack," Hamlin said. "So, really, what's the worst that can happen? There's just no repercussions, and you really don't have to face that person when you get out or next week on the racetrack. 
"So you try to do the best you can for your team and screw everyone else in the process. It's just different now than it used to be because of all the rules that we've got."
In addition to drivers not facing any consequences from other competitors out of concern of the sanctioning body intervening, Kevin Harvick said NASCAR's design of the Next Gen car is also a major factor in the disrespect. 
"The reason why is because the car, you can run into a concrete wall and it keep going," he said. "So as drivers, you learn. Everybody learns what you can and can't do, and you just become more and more aggressive because there are no consequences with the car, to tear the car up." 
Are they right?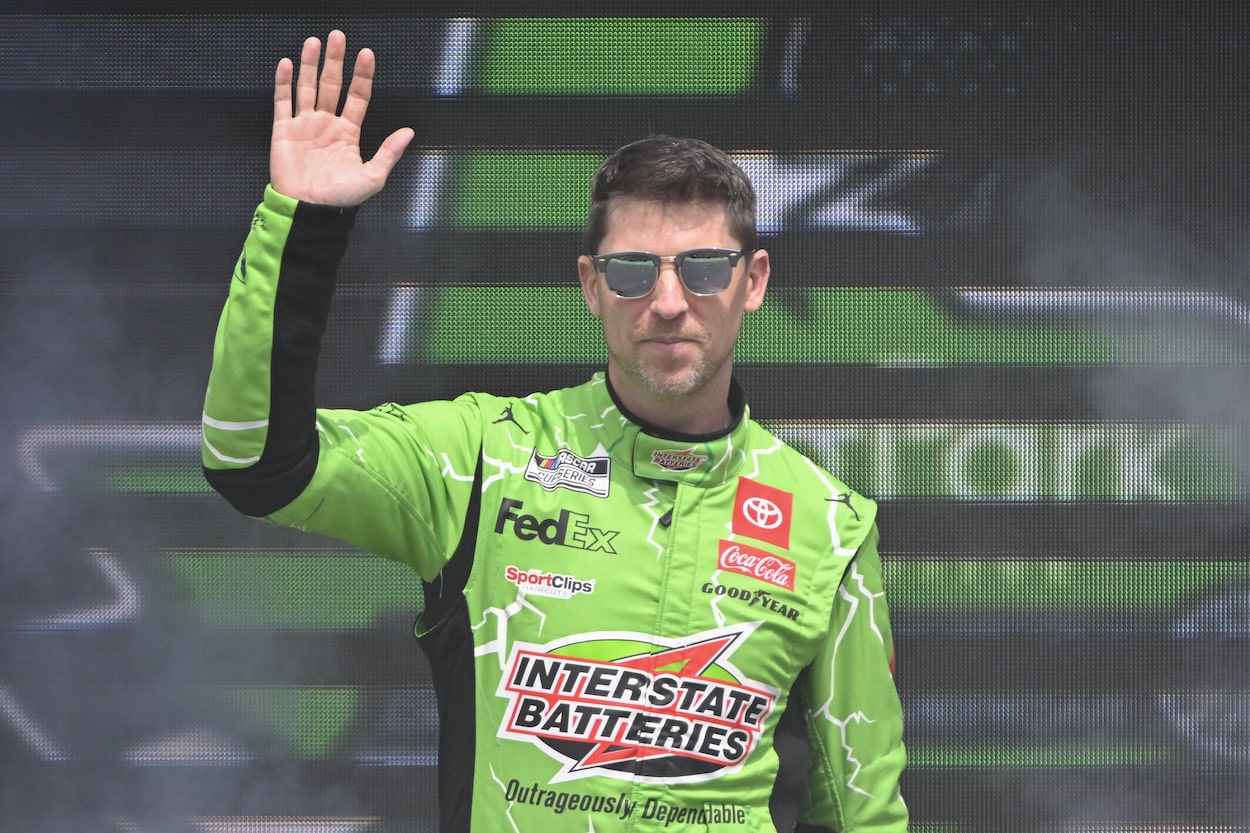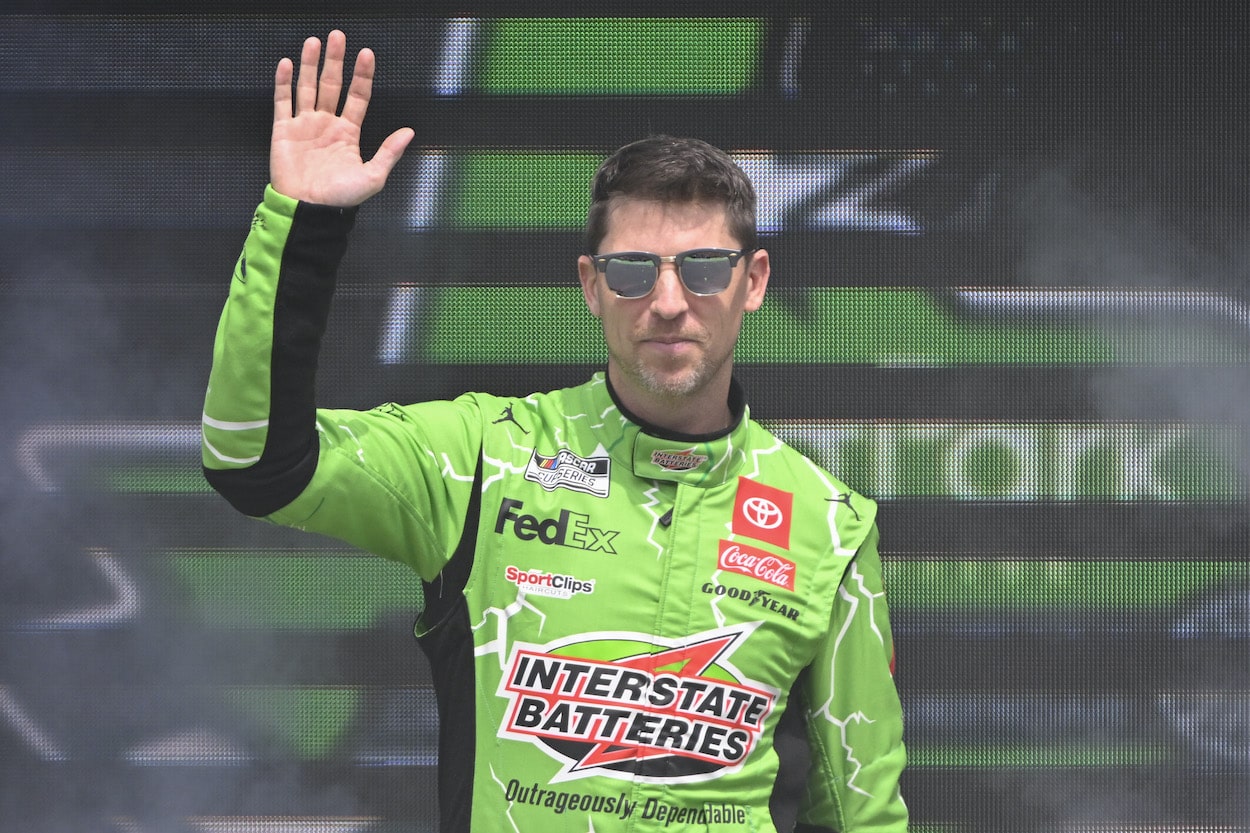 Harvick's comments make complete sense. Last year, the toughness of the Next Gen car was well-documented, which was a positive as far as keeping the car intact and allowing drivers to continue in a race, but it also had a downside because in some of the lesser rear crashes drivers were receiving the brunt of those impacts, resulting in concussions to Kurt Busch and Alex Bowman.
This year, even with safety modifications to the car, drivers, including one of the most aggressive in Ross Chastain, have repeated that because the cars are so durable there's much less concern about damaging the car to the point where it affects the race.  
However, Hamlin's points aren't as definitive. Yes, NASCAR frowns upon intentional wrecking, but only if it's blatantly obvious, or it's publicly admitted, as the JGR driver did on his podcast. 
But when it comes to the sanctioning body frowning upon hand-to-hand combat, it may say so publicly, but its actions suggest otherwise. Just look back to a couple of incidents last year in the Xfinity Series, when Ty Gibbs punched Sam Mayer and Austin Hill decked Myatt Snider. Both drivers went unpunished for their actions.
In other words, promptly resolving a dispute and, more importantly, regaining respect through physical confrontation is a viable option, which based on the most recent examples, won't result in a penalty. Now the question is if any drivers are willing to take the law into their own hands.
For the latest breaking news and information about NASCAR's three national series, check out @kdsportswriter on Twitter.