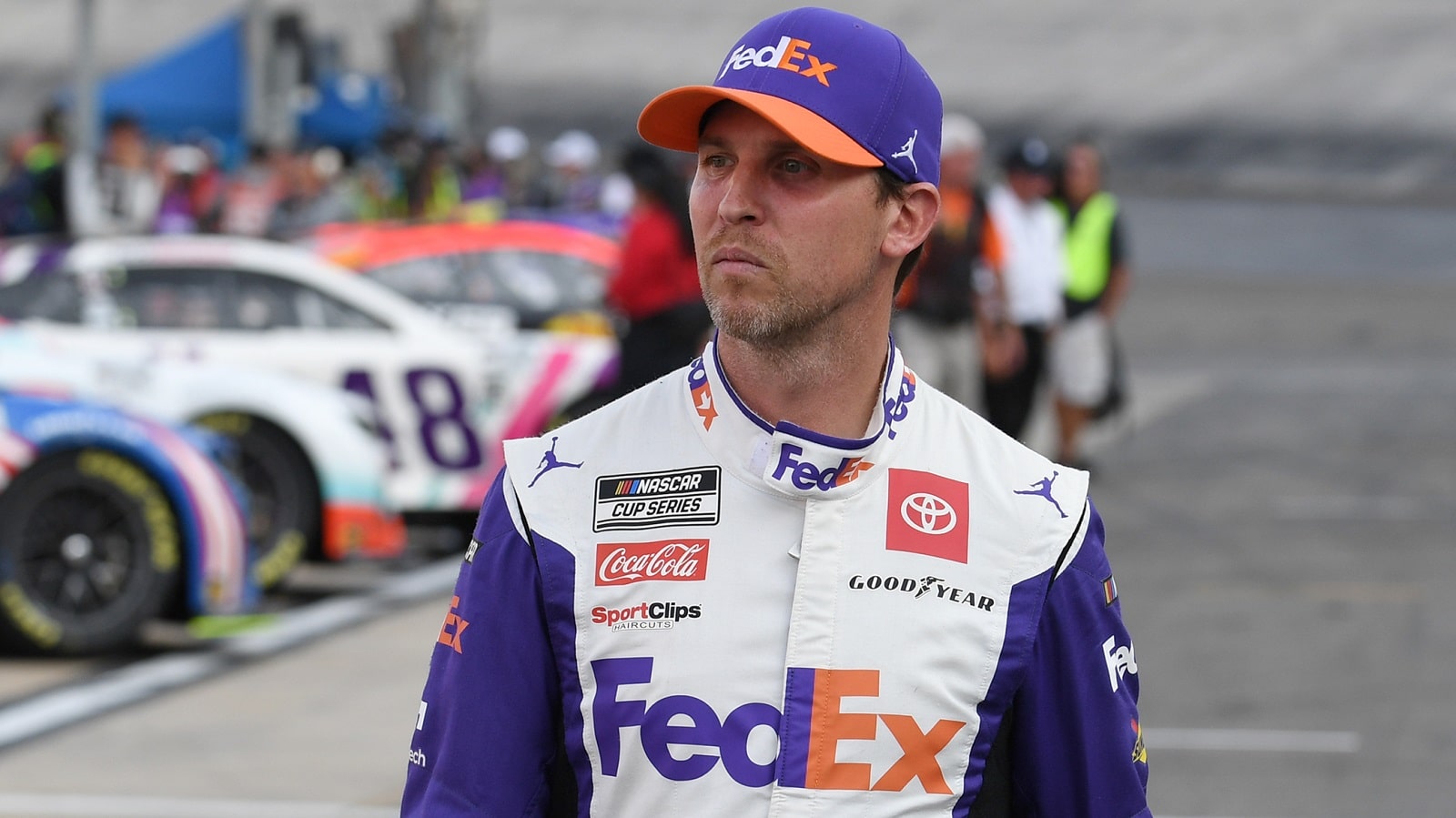 Denny Hamlin Throws the Roval Under the Bus: 'Now We're Going To Go to Some Race Tracks Where We Can Go Racing'
Denny Hamlin is looking forward to racing on ovals the rest of the way after the Charlotte Roval playoff race turned out to be a bit of a dud.
NASCAR is figuring out what, if anything, to do about the Cole Custer situation that shared top billing with Christopher Bell's clutch performance on Sunday. But Denny Hamlin is here to remind the people running the sport that there's another Charlotte Motor Speedway issue to consider.
And that issue is the track itself.
Hamlin's thoughts may be influenced by his winning the Coca-Cola 600 in the spring. But it sounds as though he'll take the oval over the Roval every day of the week and twice on race day.
The Roval and the Next Gen car don't belong together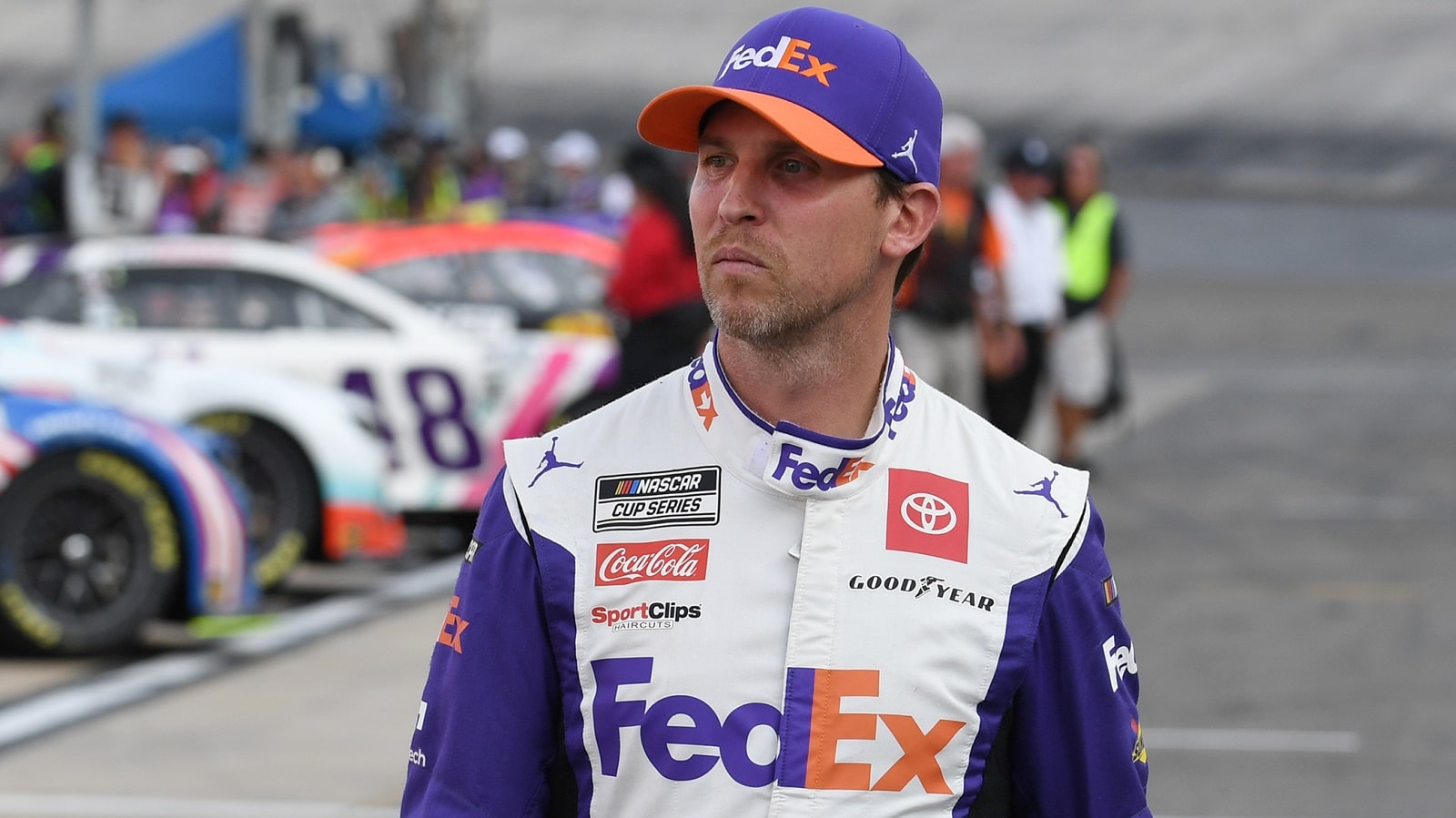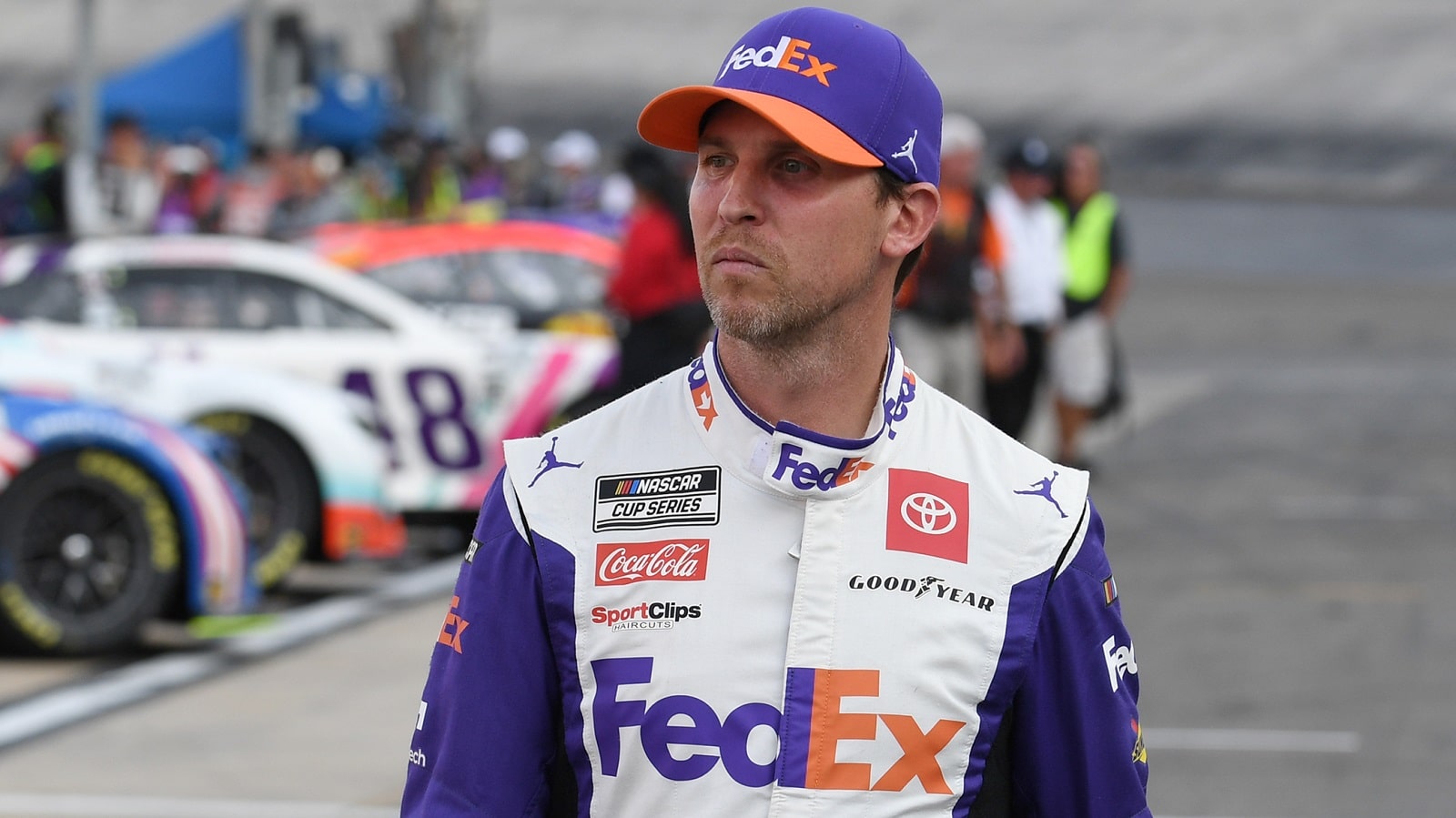 One race is too small a sample size from which to make decisions, and the 2023 Cup Series schedule calls for the Charlotte Roval to host another playoff race. However, Sunday's elimination race was hardly an artistic success. While there was certainly drama in the third stage, mechanical problems for Daniel Suarez and Kyle Larson fueled much of it.
Add to that the fact that four of the 12 playoff drivers were not going to make the transfer into the semifinal round, leading to some desperate moves like those of Austin Cindric in the No. 2 Ford. So, the Roval was merely a continuation of what drivers experienced and fans saw on several road courses this season: The Next Gen car doesn't lend itself to passing.
"It was the type of day where basically wherever you got placed on the track was where you were going to run, unless someone made a mistake in front of you," Denny Hamlin said, according to The Athletic.
With five such regular-season races, NASCAR obviously needs a road course as part of the 10-race playoff schedule, but does it have to be the Roval?
Denny Hamlin's happy the remaining Cup Series races are on ovals
The NASCAR Cup Series playoffs resume next weekend at Las Vegas, followed by Homestead-Miami and Martinsville. The Championship 4 is at Phoenix on Nov. 6. Denny Hamlin finished 13th on Sunday and advanced to the round of eight to continue pursuit of the first series crown in a career that began in 2005. He's shedding no tears about racing exclusively on ovals for the final month.
"Just watching that '2' (Austin Cindric) kind of plow through the guys in the corners, it was interesting to watch," Hamlin said. "But yeah, it's just crazy, you know? I mean, it's just kind of what we choose and what the fans love. So, we just go out here and now we're going to go to some race tracks where we can go racing."
Spoken by a man whose Coca-Cola 600 win came on a night on which only 20 of 37 cars finished, courtesy of four multi-car wrecks.
The Coca-Cola 600 was a solid night of racing
A season of racing has shown NASCAR and its fans that the Next Gen car isn't so good yet on road courses or short tracks. Intermediates like Charlotte Motor Speedway are a different story. The Coca-Cola 600 on Memorial Day weekend was entertaining, with 30 lead changes over 619 miles, though five hours and 13 minutes qualified as too much of a good thing.
Charlotte switched one of its two annual races onto the Roval beginning in 2018. Should NASCAR opt to shift its playoff road race elsewhere, putting the oval on the schedule in place of another September or October intermediate would sit well with a lot of fans.
It would certainly have Denny Hamlin's vote.
Like Sportscasting on Facebook. Follow us on Twitter @sportscasting19 and subscribe to our YouTube channel.
Got a question or observation about racing? Sportscasting's John Moriello does a mailbag column each Friday. Write to him at [email protected].