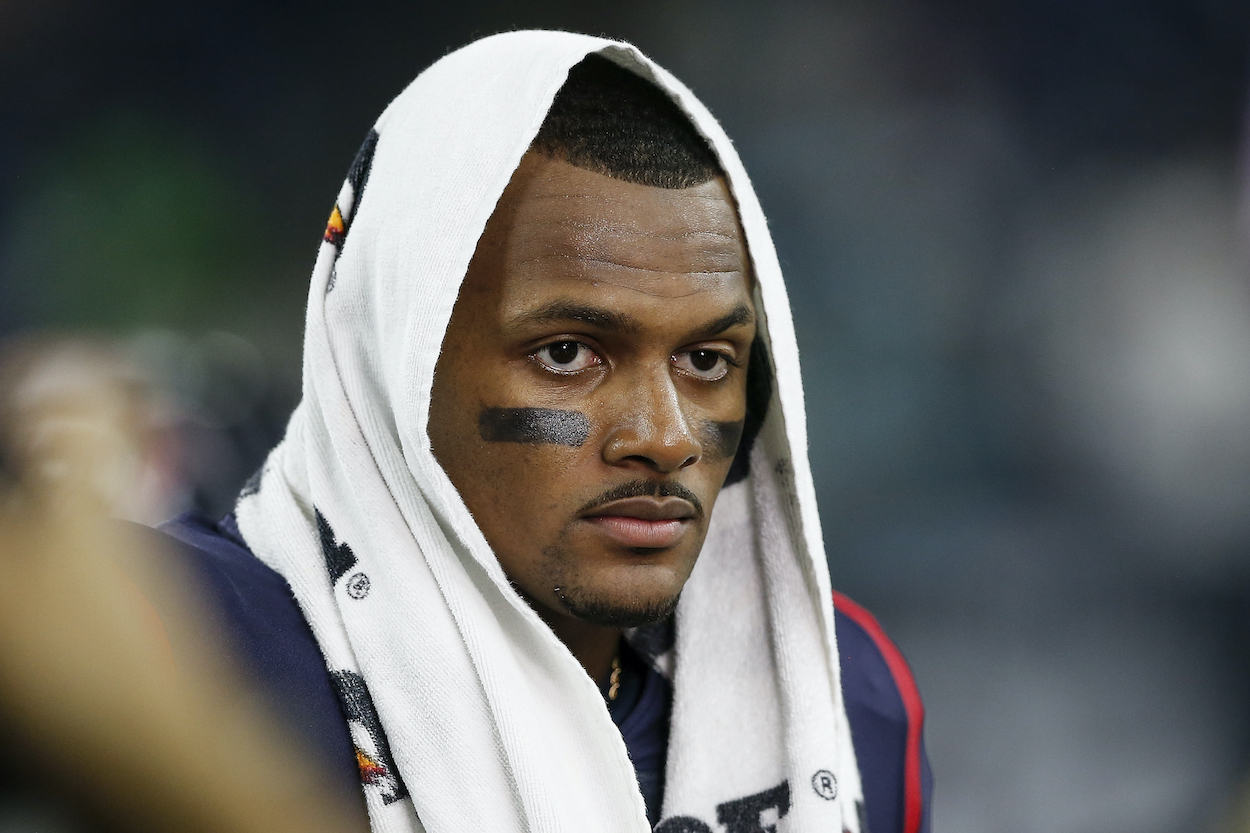 Deshaun Watson's Pipe Dream of Joining the Miami Dolphins Shut Down by a Cryptic Brian Flores: 'We Want People With High Character'
Deshaun Watson won't be heading to the Miami Dolphins as long as Brian Flores is in charge.
Deshaun Watson still has no idea which NFL team, if any, he'll be suiting up for in 2021. The 25-year-old quarterback is still with the Houston Texans and hasn't been suspended by the NFL yet in response to the 22 sexual assault lawsuits currently against him. However, he has no intention of playing another snap with the franchise.
Watson would love to reunite with ex-teammate Will Fuller on the Miami Dolphins, but that doesn't seem likely either based on head coach Brian Flores' recent comments on the matter.
Deshaun Watson has been linked to the Dolphins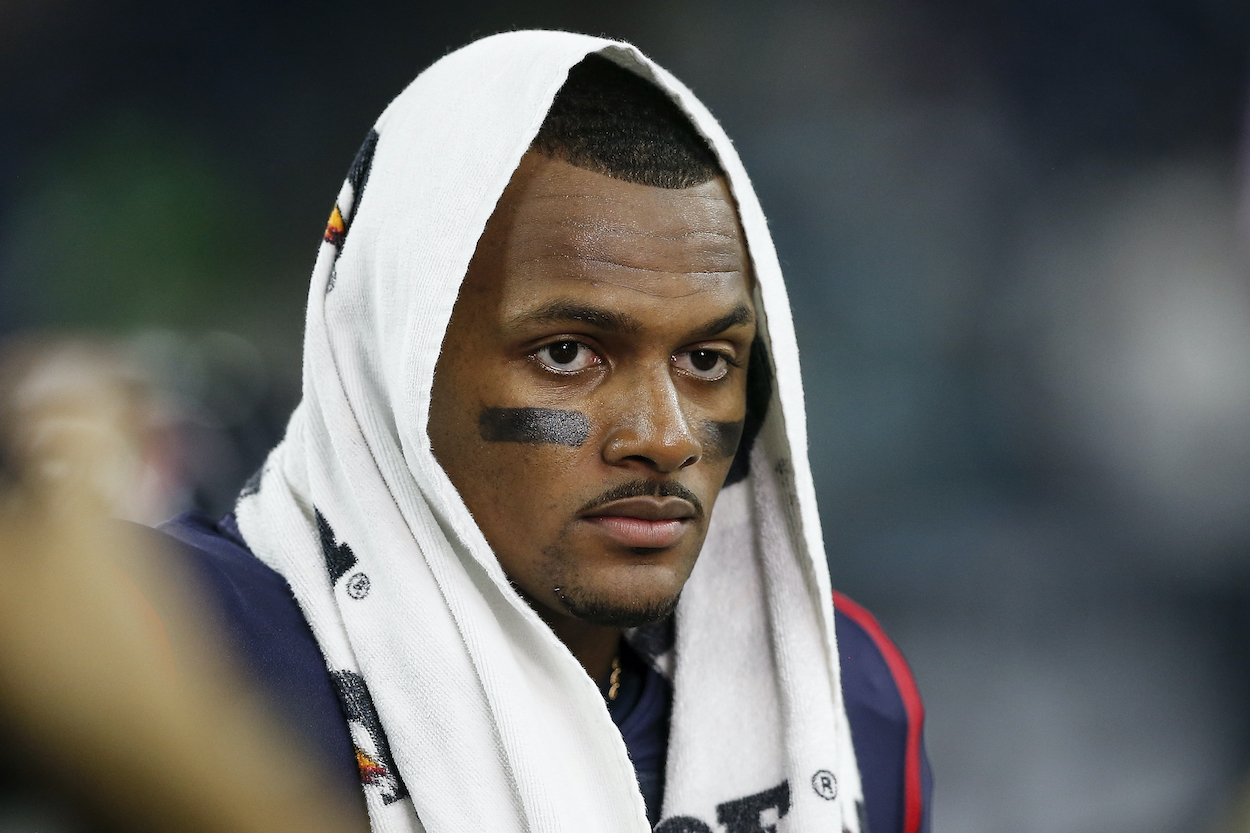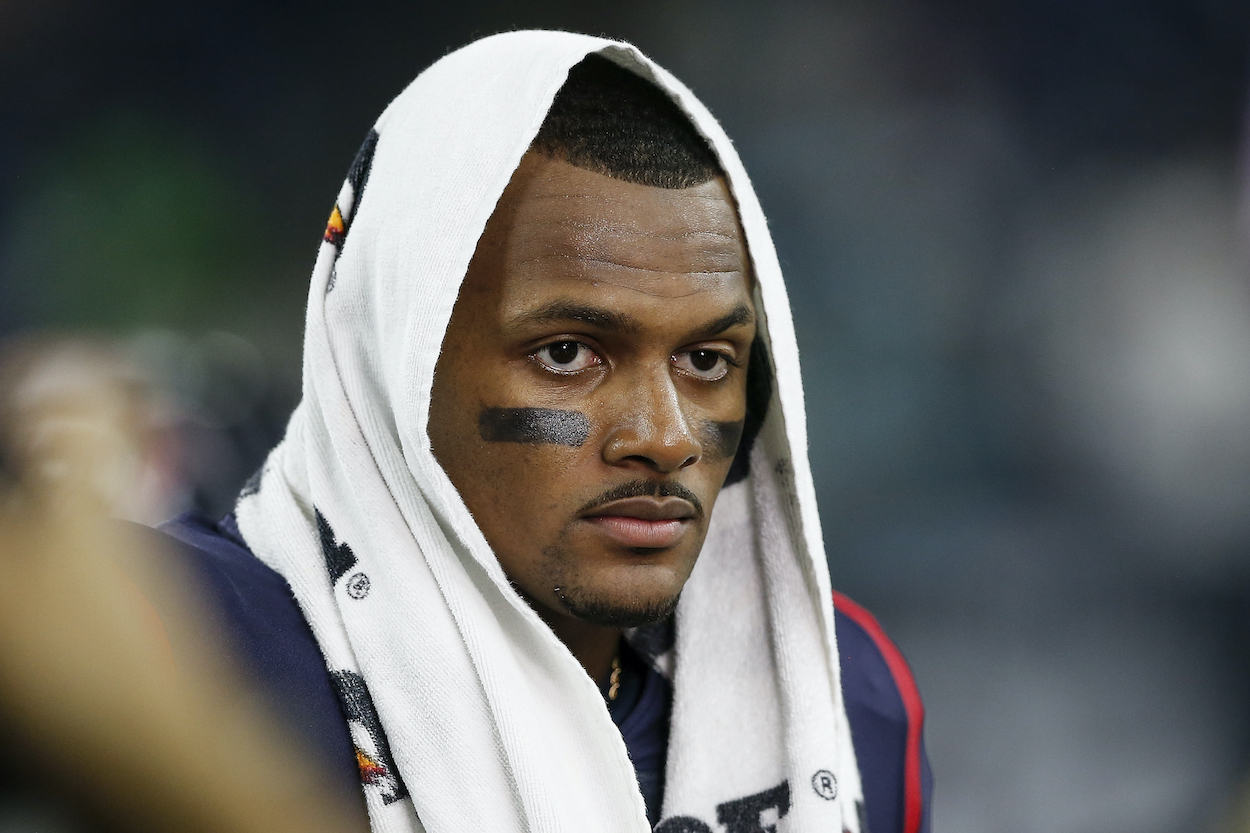 Yes, it's almost September already. And yes, whispers of possible Deshaun Watson trades are still dominating the NFL rumor mill.
Over the weekend, Charles Robinson of Yahoo Sports reported on Twitter that the Carolina Panthers, Denver Broncos, and Philadelphia Eagles have all shown interest in the superstar QB, but the Dolphins have emerged as the favorites to strike a deal.
"The Dolphins have emerged as the frontrunner in trade discussions with the Texans for QB Deshaun Watson," Robinson wrote in a tweet. "The Texans are seeking 3 first-round picks and 2 second-round picks in negotiations, according to a team that dropped out of trade talks."
With Tua Tagovailoa entering just his second season in the NFL and all the question marks surrounding Watson's legal issues, it's puzzling to think the Dolphins would pull the trigger on a trade at this time, especially for that lofty price.
But we've come to expect the unexpected in the NFL.
Dolphins HC Brian Flores comments on Watson trade rumors
As Watson trade rumors continue to swirl, Flores faced questions on Monday about the possibility of Miami adding the troubled QB. Here's what he had to say:
"There are a lot of things we weigh when we're making decisions: fit on the team, overall talent, salary cap," Flores told reporters, per ESPN. "When we're talking about a player or players, we're always trying to do what is best for the Miami Dolphins. There are a lot of variables. We want a group that is tough, smart, competitive, loves to play, and is team-first. Those are the types of guys we're looking for.
"We have a high standard for the people we have in the organization. We want people with high character throughout the building."
Hmm. High character, huh? Sure doesn't sound like the quarterback facing more than 20 sexual assault lawsuits.
It sounded as if Flores was trying to dispel the Watson rumors without directly shooting them down. We'll find out over the next few weeks if Dolphins general manager Chris Grier holds the same standards.
Flores "very confident" in Tua Tagovailoa
The Dolphins still don't exactly know what they have in Tagovailoa. The 23-year-old went 6-3 in nine starts as a rookie last season, but he wasn't able to push the ball down the field and make game-breaking plays like he did at Alabama.
With a full offseason to improve and his hip injury now far behind him, Tagovailoa could very well return to his college form this year. Flores is expecting great things from his second-year QB in 2021.
"I'm very confident in Tua," Flores said Sunday. "He's done a lot of good things this spring, this offseason, this training camp."
"He has taken a step as far as leadership and working with his teammates to get things right," the head coach continued. "He is asking more questions to us as a coaching staff situationally, he has made some very good strides."
The Dolphins simply can't risk angering their head coach by taking an unnecessary risk on Watson. But one team eventually will, and it'll either turn out to be a brilliant move or a catastrophic failure.