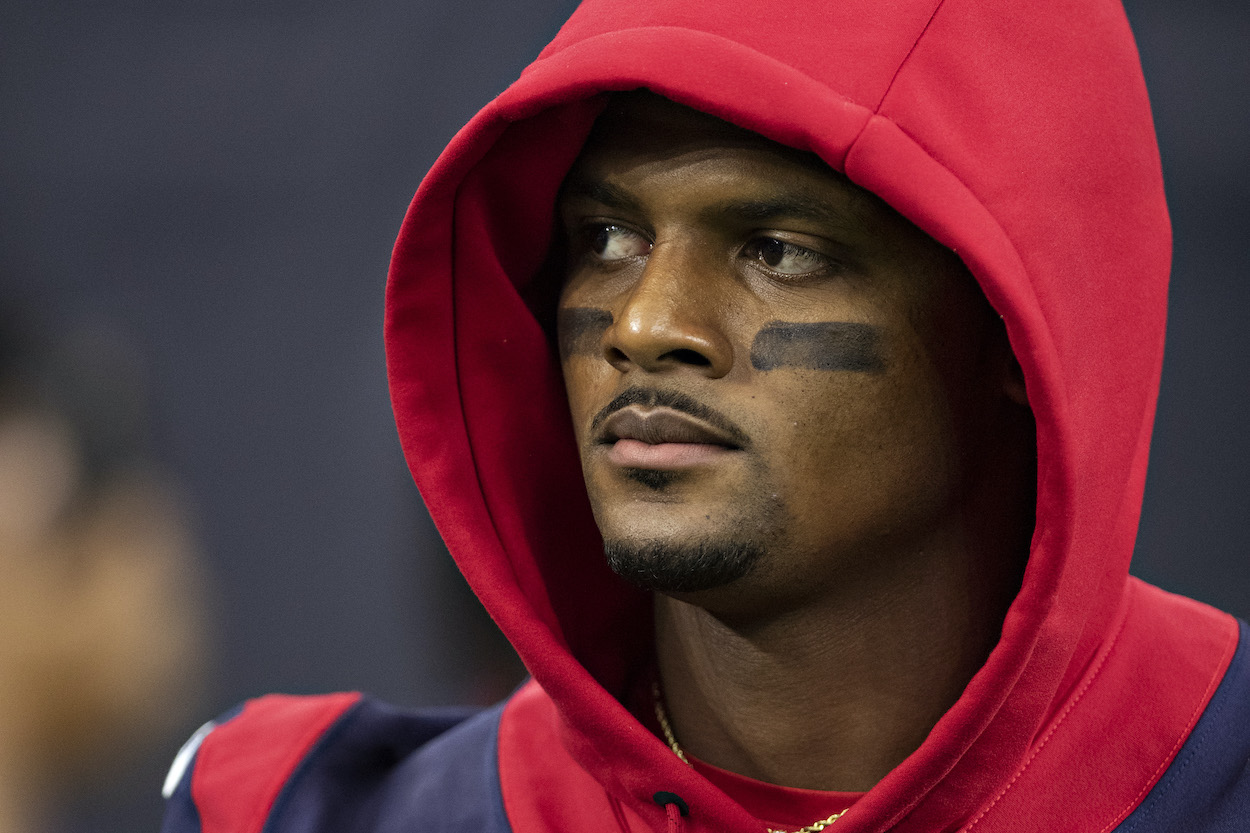 Deshaun Watson Saw 1.4 Million Dollar Signs Dancing in His Head When He Made the Painful Decision to Rejoin the Texans
Deshaun Watson will report to Texans training camp to save $50,000 a day.
Deshaun Watson has been clear all offseason that he doesn't want to play another snap in a Houston Texans uniform. The 25-year-old quarterback requested a trade after the 2020 NFL season, and he hasn't shown his face around the team facility since.
But on Sunday, the day Texans quarterbacks are scheduled to report for training camp, Watson is expected to show up despite having no plans of playing for the team this season.
But why?
$1.4 million. That's why.
Deshaun Watson wants out of Houston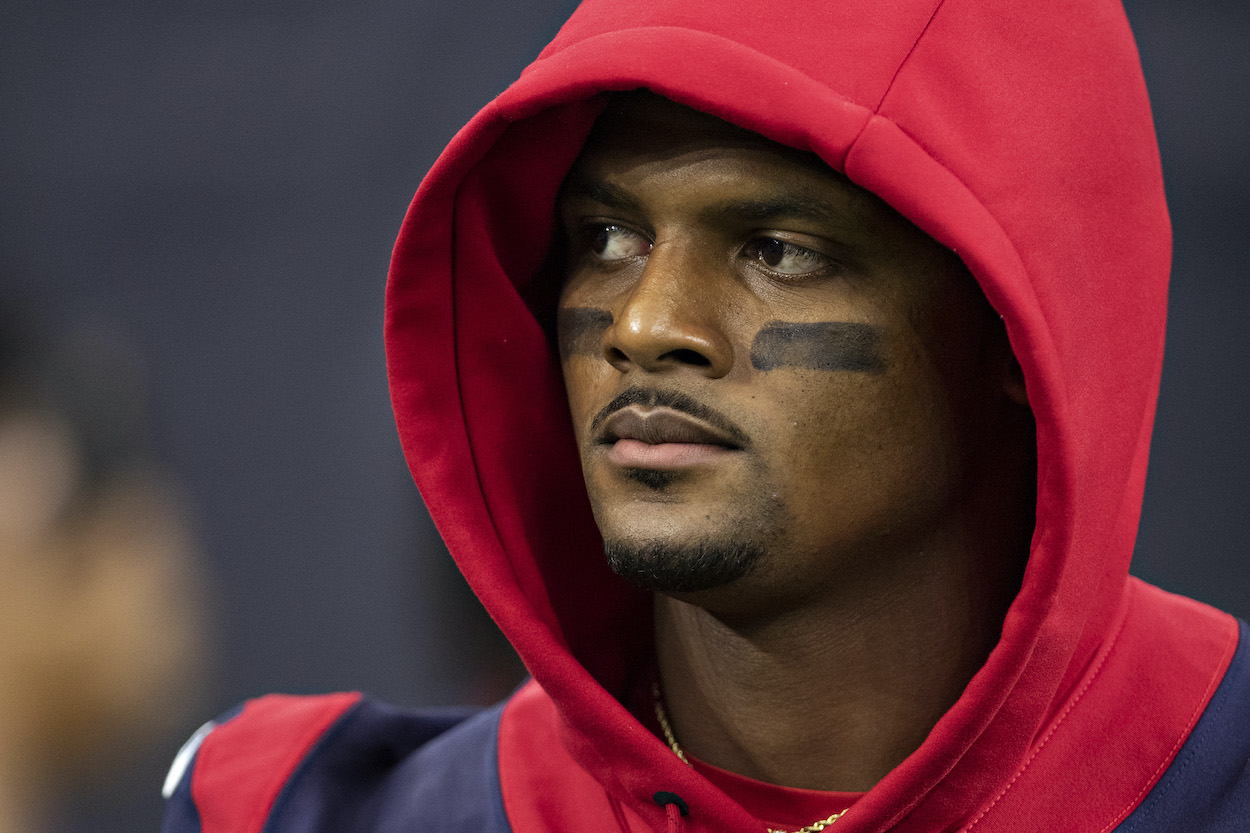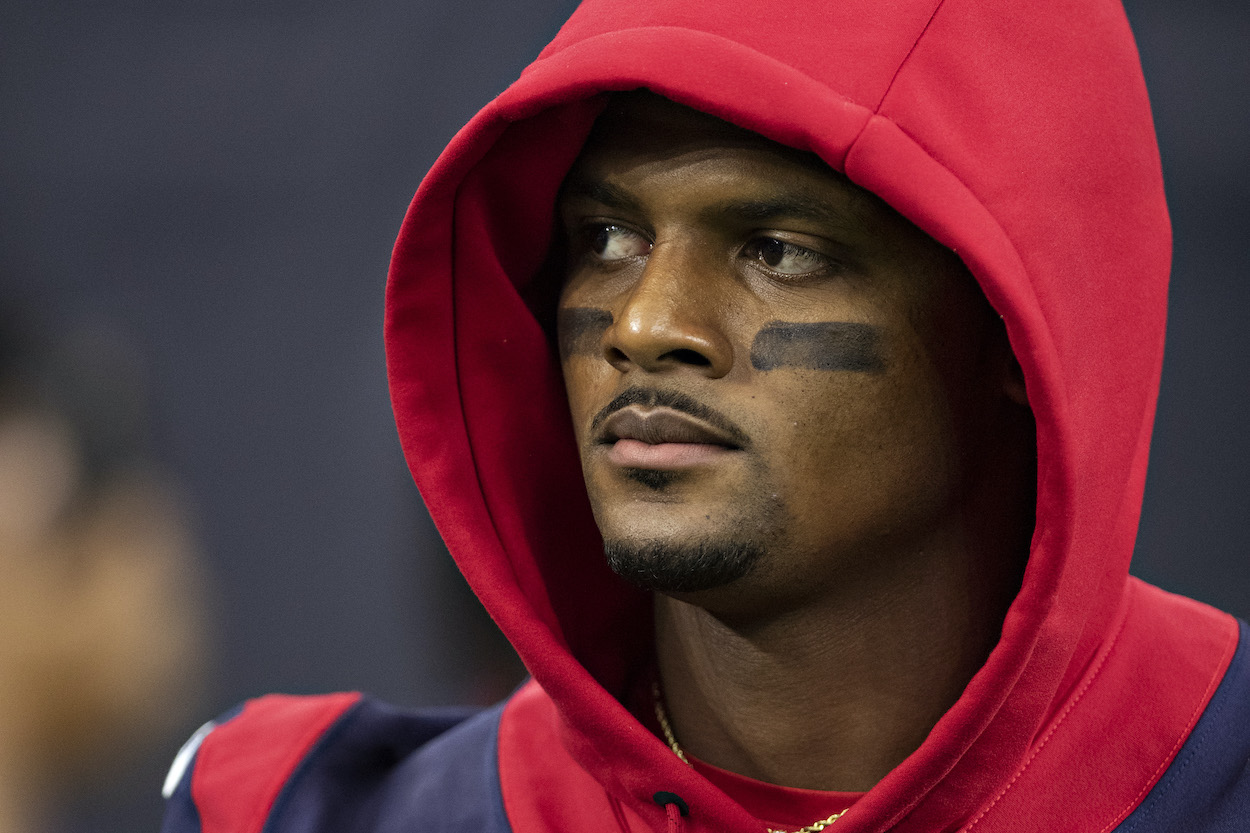 Watson has finally hit his tipping point in Houston. After a 4-12 season in which he was really the only reason the team even reached four wins, Watson officially requested a trade from the Texans in January.
The star QB was originally interested in making it work, but the Texans refused to involve Watson in their search for a new head coach and general manager this offseason. Houston hired David Culley to take over as head coach and Nick Caserio to fill the GM role, but the team didn't seek Watson's input before the hires despite reportedly promising to do so.
That, coupled with a deteriorating roster and questionable decision-making from the front office over the past few years, has forced Watson to reconsider his NFL future. Even though he just signed a $156 million contract extension two years ago, he already wants out.
But not badly enough to forfeit $1.4 million, apparently.
Watson reports to Texans training camp to save himself $1.4 million
Ever since requesting a trade from the Texans in January, Watson has kept his distance from the team. He hasn't shown up for any of Houston's offseason programs, and he was expected to skip mandatory minicamp last month before the team cancelled the event. Thankfully for Watson, he didn't have to pay the $93,085 in fines for skipping the minicamp.
But skipping training camp is a whole different story. If Watson decided to continue his holdout into training camp, he would have to pay a $50,000 fine for every day he failed to show up. With 28 total days in the training camp program, that would add up to $1.4 million in fines.
Even though he still isn't happy with the team, Watson would rather not cough up that kind of dough to prove a point. So, on Sunday, Watson is expected to be in attendance for the first day of camp, according to Ian Rapoport of NFL Network.
Quarterbacks are reporting today in Houston, and #Texans QB Deshaun Watson is expected to be among them, source said. He's showing up for testing to begin entry into training camp. However, Watson's stance about the organization and desire to be traded remains unchanged.

Ian Rapoport
Save that money, Deshaun.
What does Watson's NFL future look like?
Watson's future in the NFL is murky for a number of reasons, but we know one thing for sure: He doesn't want to be a member of the Texans moving forward.
The only problem? Houston doesn't have any interest in trading away their franchise quarterback. Oh, and the 22 women who have accused Watson of sexual misconduct in recent months aren't going anywhere, either. The QB will have to work through his complicated legal issues before even thinking about getting back on the field.
The 22 women won't begin their depositions until September, so it's still a waiting game for Watson, the Texans, and any other team that's interested in trading for the disgruntled star. In an ideal world, Houston will be able to find a trade partner willing to take a risk on Watson this offseason amid his legal troubles.
But until then, the two sides will be awkwardly forced to get along at training camp for the next few weeks.