The Aaron Rodgers Holdout Might Actually Be About Money Despite Reports to the Contrary
Think of Green Bay Packers quarterback Aaron Rodgers as Rod Tidwell, with general manager Brian Gutekunst playing the role of Jerry Maguire. In other words, "Show me the money!"
Rodgers has quite a bit more star power than Tidwell did in Jerry Maguire, but he is every bit as intent on attaining financial security and career stability. He could be willing to go to great lengths to do so, having already missed mandatory minicamp and not giving any indication he will show up for the start of training camp.
The organization's future appears to be at a bit of a crossroads, even more so considering star Packers receiver Davante Adams has essentially broken off extension talks with the team. Gutekunst and team president Mark Murphy will have to open up the checkbook and be aggressive in spending if they want some semblance of continuity.
This especially pertains to Rodgers, whose salary demands might be tied directly with his wishes for the team to make a more legitimate commitment to him. In fact, he essentially wishes to make himself untradable.
Aaron Rodgers has alluded to systemic issues in Green Bay
Rodgers has suggested throughout the offseason his frustrations do not stem from money.
The longtime Packers signal-caller shed some light on his holdout during an interview with former ESPN anchor Kenny Mayne back in May. He hinted at cultural issues within the organization and, in particular, the front office. Rodgers had a bone to pick with Gutekunst and Murphy, which served as the impetus for his disinterest in returning to the Packers.
Indeed, that sentiment has been reflected in Rodgers' actions this offseason. He has declined extension offers that would make him the highest-paid player in the NFL, including a recent two-year extension that would have kept him in Green Bay for five more seasons.
If Rodgers is turning down big money, then he is probably genuine in his reasons for wanting to leave the Packers, right? Well, Rodgers does appear to have an issue with the front office. However, the dollars are absolutely part of the situation.
Rodgers reportedly wants $90 million in guaranteed money
The three-time NFL MVP wants an absolute guarantee from the Packers that they will commit to him until he decides he no longer wants to play football.
Mike Florio of Pro Football Talk reported a team with eyes for Rodgers said he wants $90 million guaranteed over two years. As Florio noted, an extension of such seismic proportions would "tie Green Bay's hands" in the coming seasons.
Are the Packers prepared to make that kind of offer to Rodgers? Gutekunst said numerous times that Green Bay would not trade Rodgers during the buildup to the 2021 NFL Draft. However, as Florio suggests, the fact that Gutekunst has not made the star quarterback an offer with this structure might mean he has no intention of doing so.
Words only mean so much to Rodgers at this point. Gutekunst and Murphy can continue to express a desire for A-Rod to be under center going forward. But, as they say, money talks.
Rodgers is staying ready for the 2021 season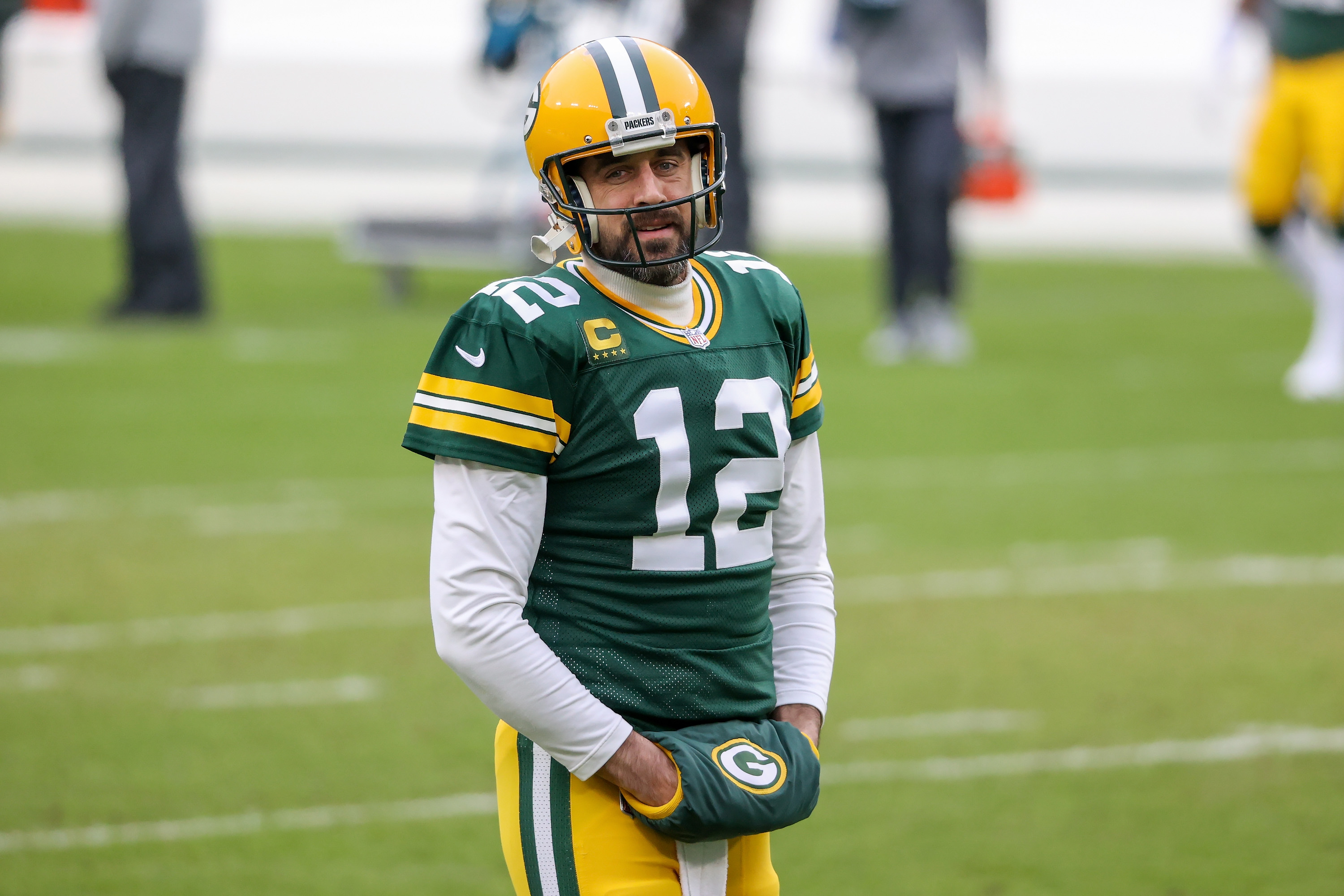 There had been some speculation as to whether Rodgers would contemplate retiring if the situation in Green Bay turned dourer. That doesn't appear to be the case.
A representative from Proactive Sports Performance told ESPN that Rodgers has undergone his usual offseason training regimen and is ready to play football in 2021. Whether he suits up for the Packers remains to be seen.
It's entirely possible the Packers front office caves and awards Rodgers a massive sum of guaranteed money. Yet, doing so wouldn't exactly align with the team's desire to mitigate expenses this offseason. Moreover, giving Rodgers such a lucrative deal would limit Green Bay's ability to re-sign Adams or surround him with impact pieces.
Still, Rodgers (like Tidwell) is hootin' and hollerin' for the Packers to show their loyalty by investing in him.