Did John Madden Ever Play in the NFL?
A look at legendary coach and broadcaster John Madden's career as a football player.
One could easily argue that not a single person is more synonymous with the NFL than John Madden. I mean, would anybody outside of Green Bay really be upset if the Super Bowl winner was awarded the John Madden Trophy instead of the Vince Lombardi Trophy?
Okay, perhaps that's a little much, but I think you get the gist, as the Minnesota native made his mark on the game of football in so many ways.
Madden spent a decade as the head coach of the Oakland Raiders from 1969 to 1978 and owns the highest winning percentage of anyone who coached at least 100 games, going 103-32-7 in 142 regular-season contests. He also won nine of 16 postseason games and led the Raiders to a Super Bowl title following the 1976 season.
Upon leaving the sidelines, he immediately went into broadcasting and worked for all four major networks (CBS, Fox, ABC, NBC) over the course of three decades. Madden called his final game on February 1, 2009, the Super Bowl 43 matchup between the Pittsburgh Steelers and Arizona Cardinals, his eighth Super Bowl as a broadcaster. During his 30-year career in the booth, he won 16 Sports Emmy Awards.
A few years before his retirement, Madden was inducted into the Pro Football Hall of Fame as part of the Class of 2006.
And we certainly can't forget about his contributions to the world of video games, as the Madden NFL series from EA Sports is one of the top-selling sports games of all time. And this is the only way some younger folks even know who he is at all.
So as you can see, John Madden did just about everything you can do in football — well, except play an NFL game, that is.
John Madden was drafted by the Philadelphia Eagles but suffered a knee injury that kept him from ever playing an NFL game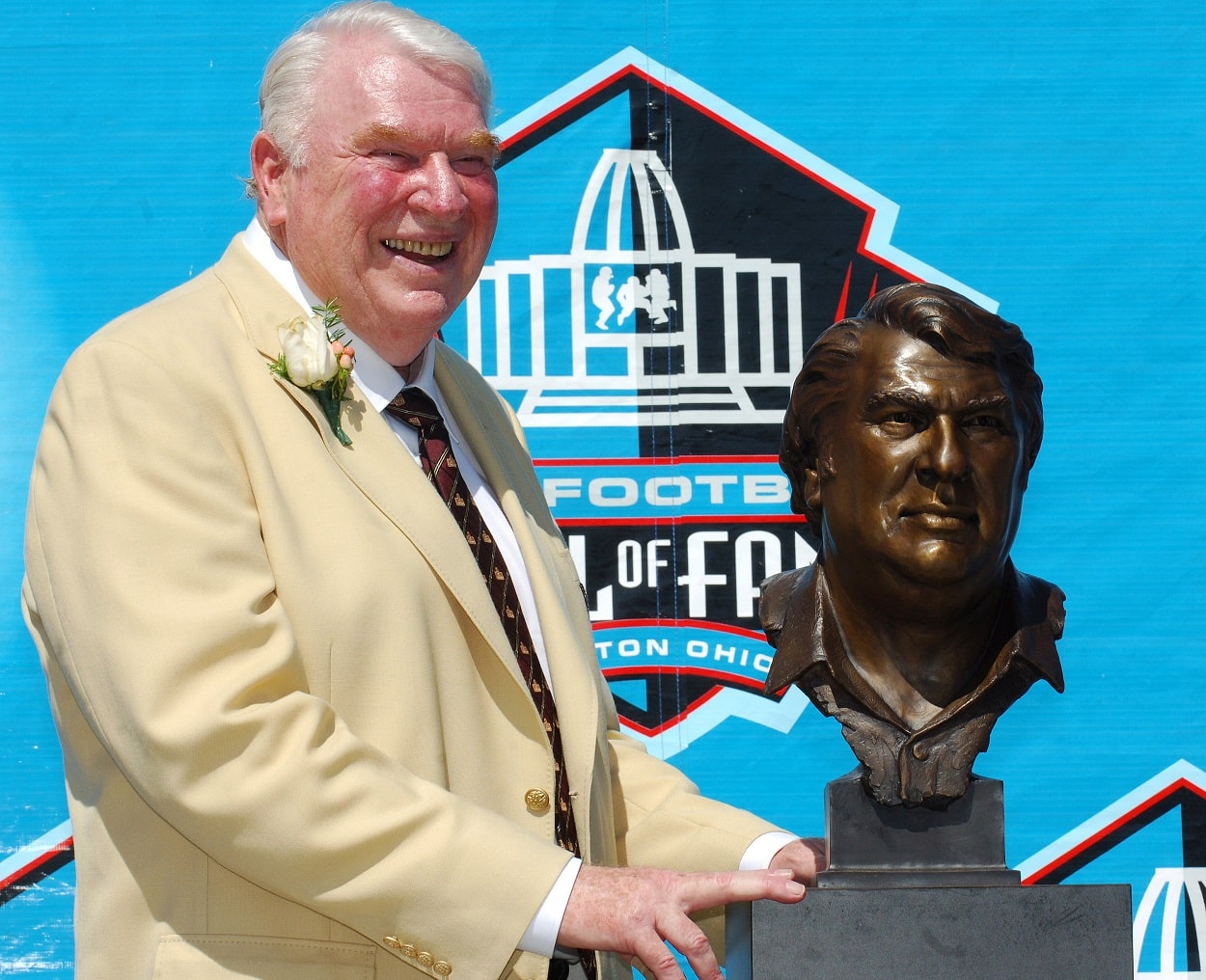 The Madden family moved from Minnesota to California when John was young, and he became a star athlete for Jefferson High School in Daly City, playing football, baseball, and basketball.
Despite receiving minor league baseball offers from both the New York Yankees and Boston Red Sox, Madden chose to continue his football career, first spending a year at the College of San Mateo before transferring to the University of Oregon, where he was redshirted after undergoing a knee operation.
Not enjoying his time in Eugene, he returned to San Mateo for a short time before resuming his football career at Grays Harbor College in the fall of 1956. Madden transferred yet again in 1957, enrolling at California Polytechnic College at San Luis Obispo, where he started on both the offensive and defensive lines.
He was a first-team all-conference selection as an offensive tackle in his first year, and ahead of his senior season in 1958, Madden was selected as what was then known as a future choice in the 21st round of the NFL Draft by the Philadelphia Eagles, meaning Philly owned his rights in the pros, but he could continue his college career.
He was again an all-conference selection in his second season at Cal Poly despite suffering a season-ending collarbone injury with four games remaining. However, he healed in time to participate in the All-American Bowl in January 1959 and was praised for his performance.
Unfortunately, Madden suffered a severe knee injury during training camp with the Eagles, thus ending his playing career before he ever got the chance to play an official NFL game. However, it was during his rehab that he learned how much he enjoyed watching game film as he would study tape with quarterback Norm Van Brocklin.
With his playing days behind him, Madden took his first coaching job as an assistant at Allan Hancock College in 1960, and the rest is history.
Have thoughts on this topic? Keep the conversation rolling in our comments section below.