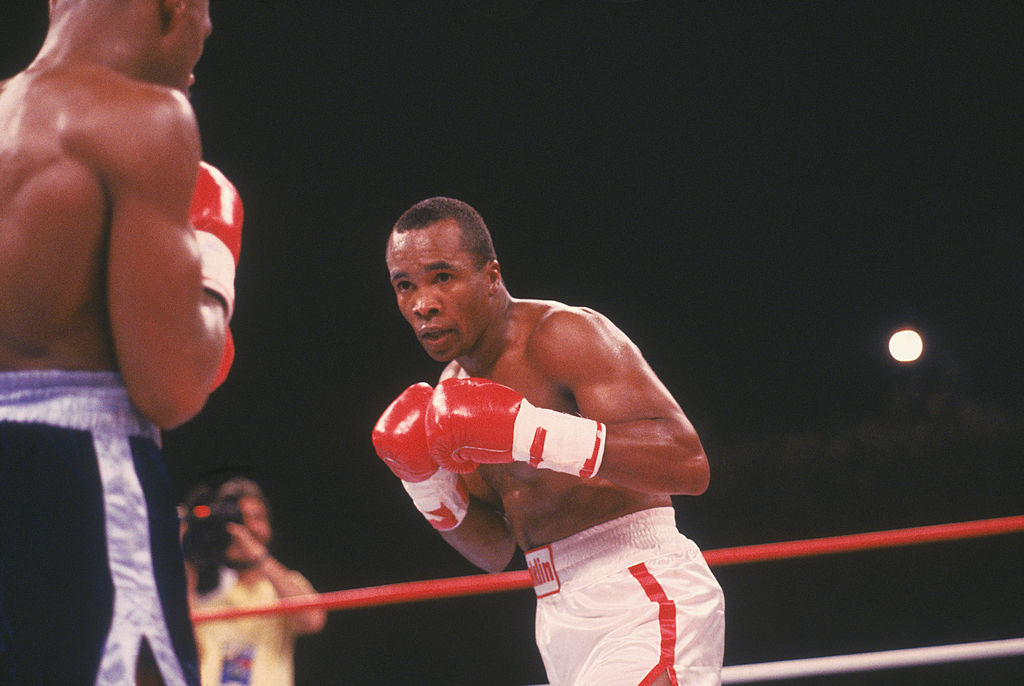 Did Sugar Ray Leonard Ever Lose a Fight?
Sugar Ray Leonard might've hung up his gloves over 20 years ago, but he's still one of the greatest to ever enter the ring.
Sugar Ray Leonard might've hung up his gloves over 20 years ago, but he's still one of the greatest to ever enter the ring. Coming of age at the same time as boxing legends like Roberto Duran, Tommy Hearns, and Marvin Hagler, Leonard helped spearhead one of the greatest eras the sport has never seen. Even the greatest go down in defeat every once in a while, however, and Leonard was no exception.
The Sugar Ray Leonard story
Leonard spent his childhood in Washington D.C. and Maryland. Growing up in tough neighborhoods and surrounded by violence, Leonard learned to fight not only out of a love for boxing but by necessity. He didn't want to end up dead or in prison, like several of his friends, and he used this determination to get out there thanks to his athletic gifts. After mixed results in team sports, Leonard took up boxing thanks to some encouragement from his brothers. 
In 1973, Leonard won the National Golden Gloves as an amateur boxer. Learning from those who came before him, Leonard became a student of the craft, emulating his favorites. "When I first started, I used to fight like Joe Frazier," Leonard told ESPN. "I would come in low, bob and weave, and I knocked out many guys like that. I straightened out when I saw Ali, when I started studying Sugar Ray Robinson."
Robinson helped Leonard get his famous nickname and gave him the blessing to continue the "Sugar Ray" legacy. 
By 1976, Leonard was an Olympic Gold medalist, and he became one of the biggest young names in a boxing world with an aging marquee star, Muhammad Ali. With three Golden Glove titles, two AAU championships, a Pan-American crown, and an Olympic medal, Leonard was ready to go pro. 
Leonard's domination
At one point, Leonard intended to look for other work after the Olympics, but boxing called and he quickly changed his decision. Leonard won the welterweight title in 1979, and a star was born. Over a lot of the next decade, Leonard served as the star the boxing world needed at the time. 
His fights against Roberto Duran, Thomas Hearns, and Marvin Hagler helped build their reputation of the fabulous four. In a modern world where boxing struggles to produce new stars, the '80s had four of the best boxers ever competing in similar weight classes at their prime. Leonard's first career loss came against Duran in 1980, but he exacted swift revenge by knocking him out later that year.
Leonard's 1987 fight with Hagler, which served as a comeback after a three-year retirement, is one of the greatest fights ever. Despite years away from the ring, Leonard defeated Hagler and secured his place as one of the best. The boxer continued his dominance until 1991 when he lost by decision to Terry Norris and retired again.
Leonard made one last comeback six years later against Héctor Camacho, where he was knocked out for the first and only time in his career. Leonard retired for good after that. The same year, he was inducted into the Boxing Hall of Fame. Leonard retired with a 36-3-1 record and 25 knockouts.
Leonard's boxing legacy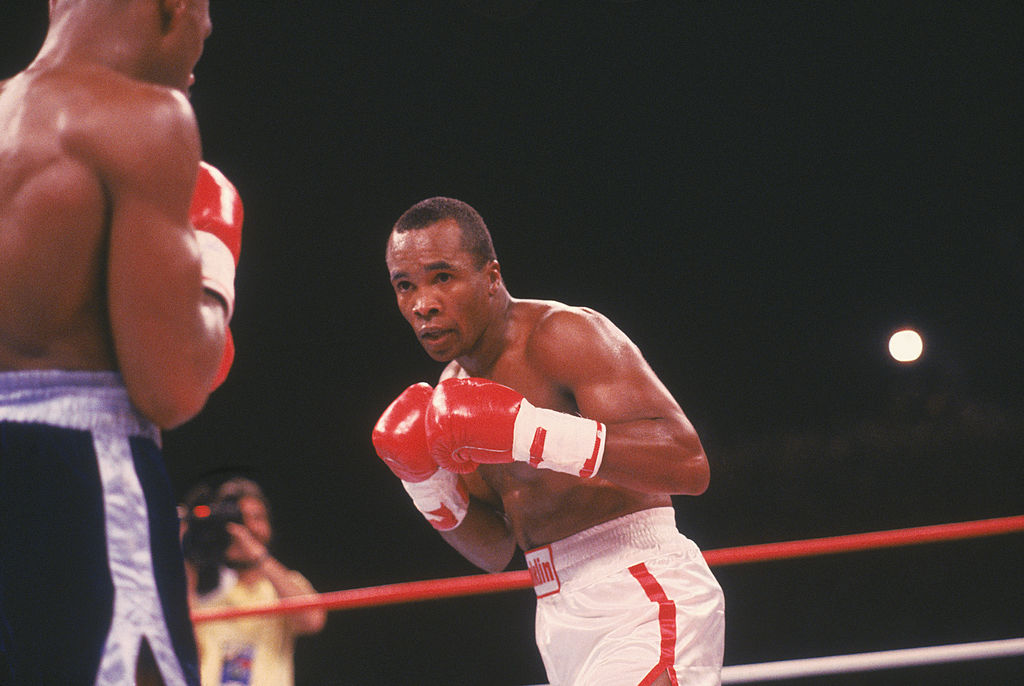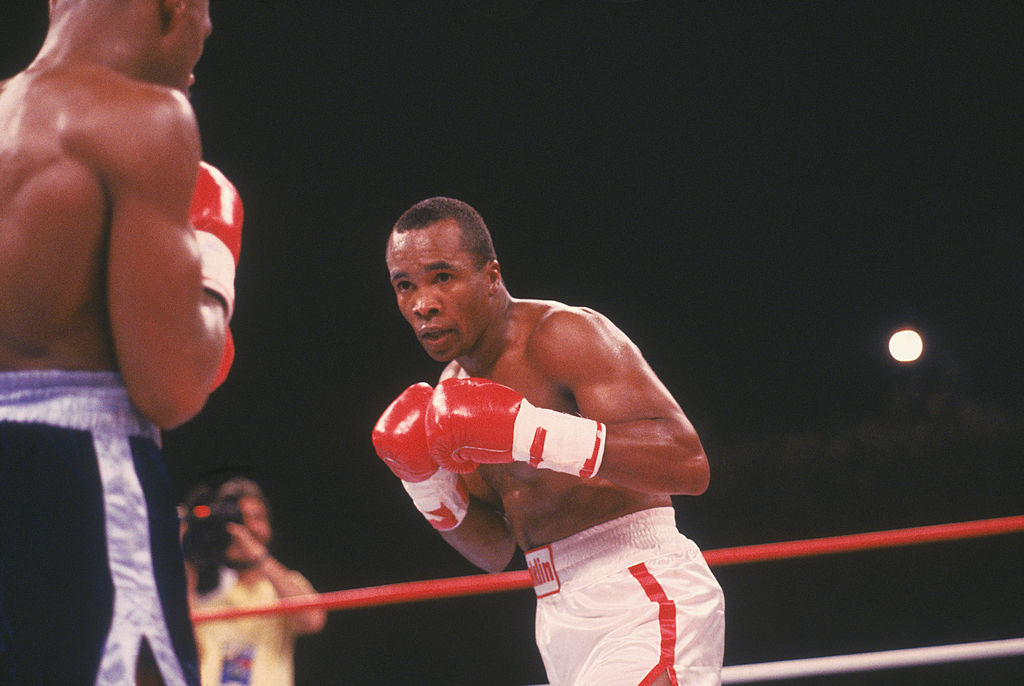 Leonard has been a mainstay in the public eye since his final retirement. Not only do fans still watch him an analyst, but he's broadened his horizons into other TV appearances, too. The current crop of fighters might be too young to recall Leonard's domination. But everyone in the sport still respects him.
Leonard's charismatic personality combined with his skill set made him a template for boxers everywhere. He remains a legend. The mention of his name elicits passionate responses from those lucky enough to see him in action. Just as the highs were high, however, even Leonard faced adversity in the boxing ring.