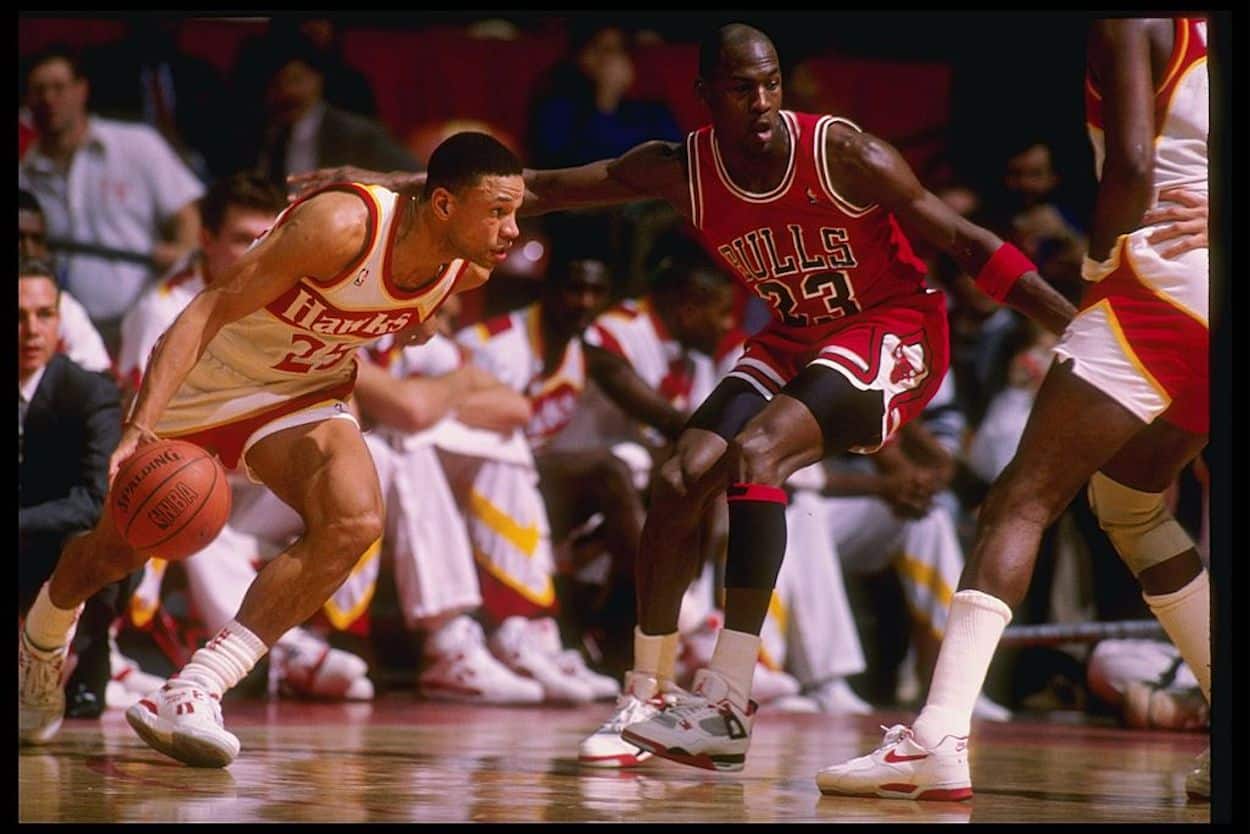 Doc Rivers Once Received a Compliment From Michael Jordan, Which Proved to Be the Kiss of Death
Michael Jordan knew a thing or two about how to talk trash, but he could also kill someone like Doc Rivers with kindness.
While he's found most of his fame and fortune as a coach, Doc Rivers did spend plenty of time on the hardwood as an NBA player. And since that career stretched across the 1980s and 1990s, the Marquette product tangled with some of basketball's biggest names. Take, for example, Michael Jordan.
At one point during his playing career, Rivers locked horns with MJ on back-to-back nights. Doc held his own in the first outing, which prompted Jordan, who knew a thing or two about trash talk, to pay the guard a compliment. On this occasion, though, the kind words still proved to be a kiss of death.
Don't believe us? Let's take a trip back in time to revisit a different sort of Michael Jordan mind game.
Michael Jordan complimented Doc Rivers after one game, only to torch him in the next one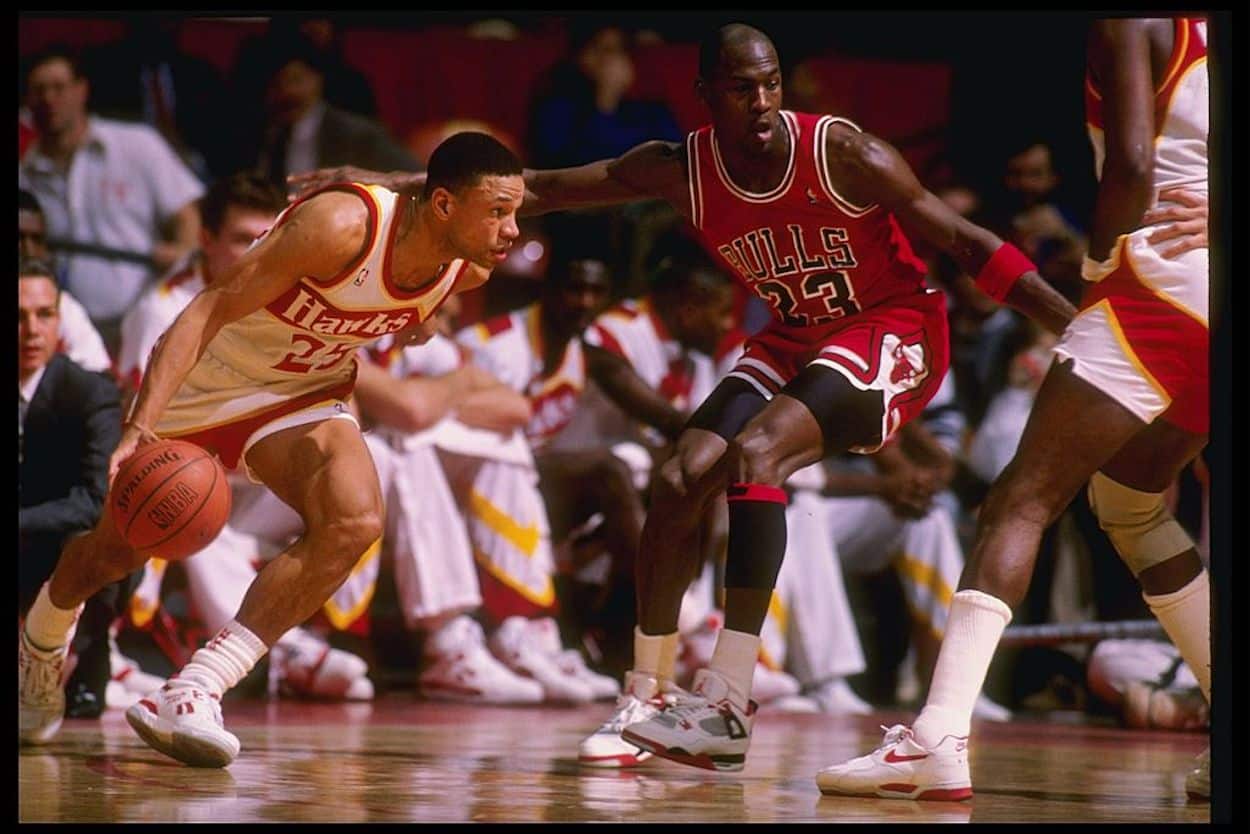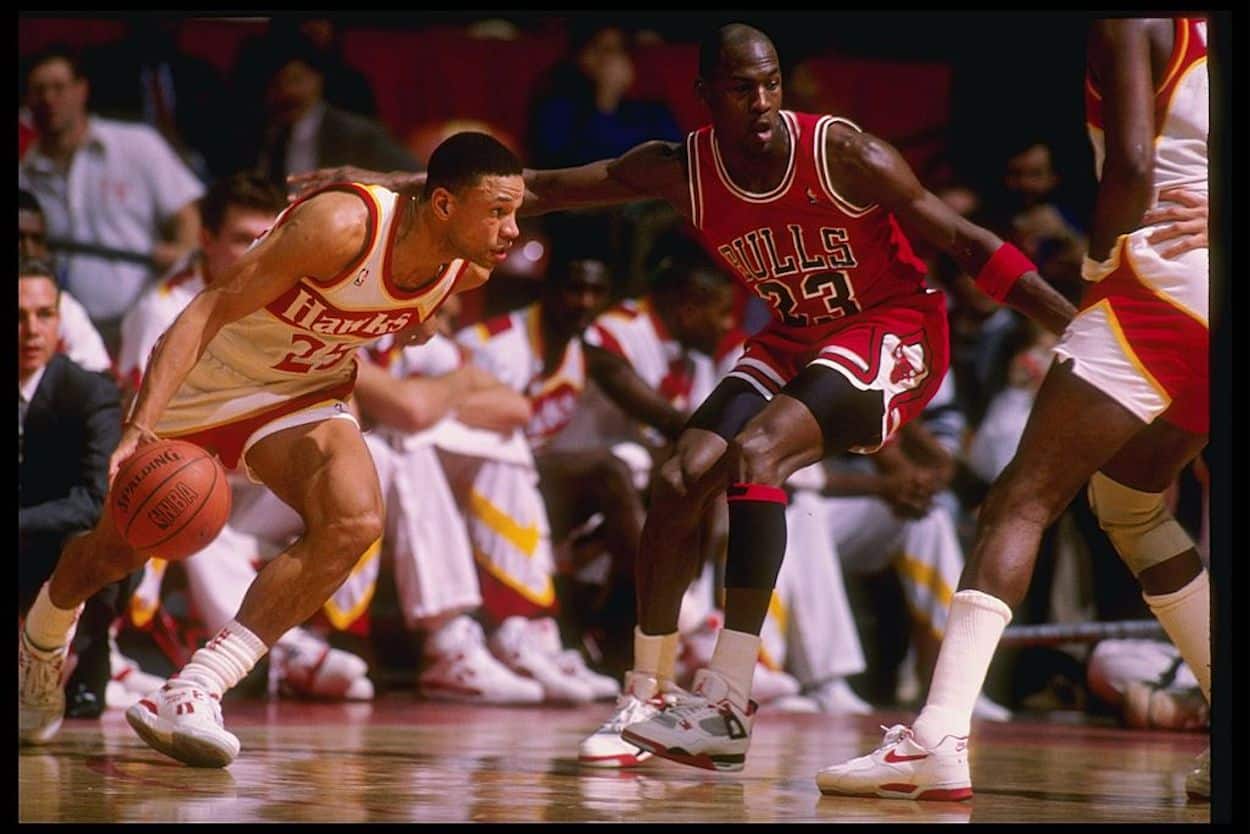 On the hardwood, Michael Jordan was more than capable of taking things personally and using them as motivation. When he tangled with Doc Rivers, however, it was time to try the opposite approach.
When speaking to a group of kids as part of a REFORM Alliance holiday experience, Rivers fielded a question about Jordan during a mock press conference.
"I played against Michael. I sure would have rather coached him. I'll give you that answer," the 76ers coach explained, according to Mike Greger's Heavy.com write-up. "I loved playing against him. I'll tell you a quick, one story, we played them back-to-back games and I was the starter, I had to guard him. The first game he had 16 points, and he shot poorly and the media was giving me all the shine which I was trying to run from. Michael walked by the locker room and saw me sitting by my locker and said, 'Hey Doc, you did a great job on me tonight. See ya tomorrow night.'"
In the moment, that comment probably had the guard feeling like he was on top of the world. With the benefit of hindsight, though, Rivers saw that His Airness was playing chess rather than checkers.
"He wanted it [the rematch]. He wanted it. And you know what? He got it, too," Rivers said. "You know what I held him to the next night? I think 42 [points]. It didn't go well."
And while there may be some issues with the historical part of the story — Doc did face the Bulls in back-to-back games on two occasions, but MJ's points didn't match up with the quotes — the underlying theme certainly seems more than possible. Michael Jordan was going to do whatever it took to get an edge. If pumping Doc Rivers' tires a bit was going to help the next time they met, there's no reason to think he wouldn't try it out.
Greatness, after all, never rests.