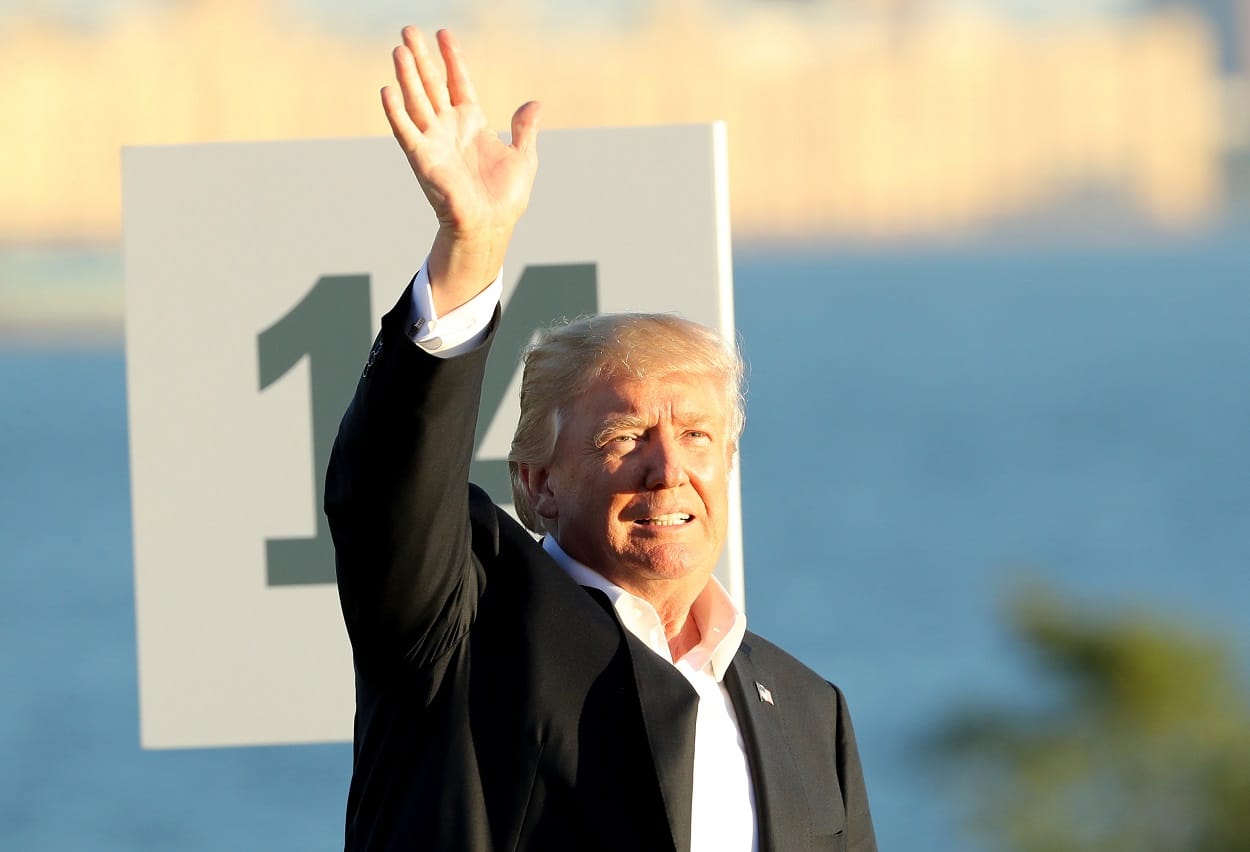 Donald Trump Seeks Revenge With Self-Serving Warning About 'Inevitable' PGA Tour-LIV Golf Merger
Donald Trump has a self-serving message for PGA Tour players not wanting to jump to LIV Golf.
It's no secret that former United States President Donald Trump loves money. So nobody should have been shocked when he jumped into bed with LIV Golf, which essentially has unlimited funds from the Public Investment Fund of Saudi Arabia to throw around.
Six-time major champion Phil Mickelson was given $200 million to join LIV Golf. Dustin Johnson, Brooks Koepka, and Bryson DeChambeau have each signed contracts in excess of $100 million. And that's just to show up. Every player is guaranteed a check at a LIV Golf tournament, so those will simply act as bonuses for these guys.
Given the controversy surrounding the Saudi-backed series, one can only assume the courses used for LIV Golf events are also receiving handsome sums. So it's no surprise that two courses owned by the former president are on the schedule for this inaugural season.
Trump National Golf Club in Bedminster, New Jersey, will host from July 29-31, and Trump National Doral in Miami, Florida, will host the season-ending Team Championship from October 27-30.
But money isn't the only factor at play here. Trump has scores to settle in the golf world after having tournaments taken away from both courses mentioned above. So, again, it's no surprise he's cozying up with LIV Golf and is sending "warnings" to PGA Tour players ahead of the LIV tourney at Bedminster.
Donald Trump had tournaments taken away from both LIV Golf sites
From 1962 to 2006, the PGA Tour held an annual tournament at the Blue Monster course at Doral. And from 2007 to 2016, the famed venue hosted the WGC-Cadillac Championship. Trump purchased the property in 2012, but in 2016, the year he won the presidency, it was announced the World Golf Championships event was moving to Mexico City in 2017.
Obviously, that was a shot to Trump's sizable ego. Moving a big-time tournament from his club to the country on the other side of the wall he worked so hard to construct? Ouch.
And last year, in the wake of the riot at the U.S. Capitol, the PGA of America announced that Trump National in Bedminster would no longer host the 2022 PGA Championship. Bedminster, which Trump established in the early 2000s, had been selected to host the major championship in 2014. Southern Hills Country Club in Tulsa, Oklahoma, was chosen as the replacement.
As you can imagine, Trump wasn't pleased with that call either.
In addition, not long after the PGA of America made its announcement, the R&A announced that Turnberry (now Trump Turnberry), which Trump purchased in 2014, would essentially no longer be considered in the rotation for The Open Championship. The Scottish course previously hosted The Open four times, the last in 2009.
So as you can see, the owner of 18 golf properties has had issues with multiple governing bodies.
Trump warns PGA Tour players to take LIV Golf's money
Unshockingly, Trump has criticized the PGA Tour since LIV Golf became a viable option and continued that criticism earlier this week on his Truth Social site. He believes a merger between LIV Golf and the PGA Tour is coming (nope) and that the PGA guys should just take the money — you know, like he's presumably doing by lending his courses to the schedule (h/t CNN.com).
"All of those golfers that remain 'loyal' to the very disloyal PGA, in all of its different forms, will pay a big price when the inevitable MERGER with LIV comes, and you get nothing but a big 'thank you' from PGA officials who are making Millions of Dollars a year.

"If you don't take the money now, you will get nothing after the merger takes place, and only say how smart the original signees were."

Donald Trump
Well, that changes everything, doesn't it?
Guys like Rory McIlroy, Justin Thomas, and the swarm of other PGA players are surely so appreciative that Trump is looking out for their best interests. After all, if the world knows anything about Donald Trump, it's how much he cares about others.
Money over loyalty. Money over integrity, morality, or ethics. It's money over — well, anything. The Trump way of life, right?
Good for you, Mr. Trump. You got some big-name golfers back on your courses. Not that anybody will really see them as LIV Golf has no TV deal yet. And you've likely added piles of blood money to your bank account, which clearly matters way more to you anyway.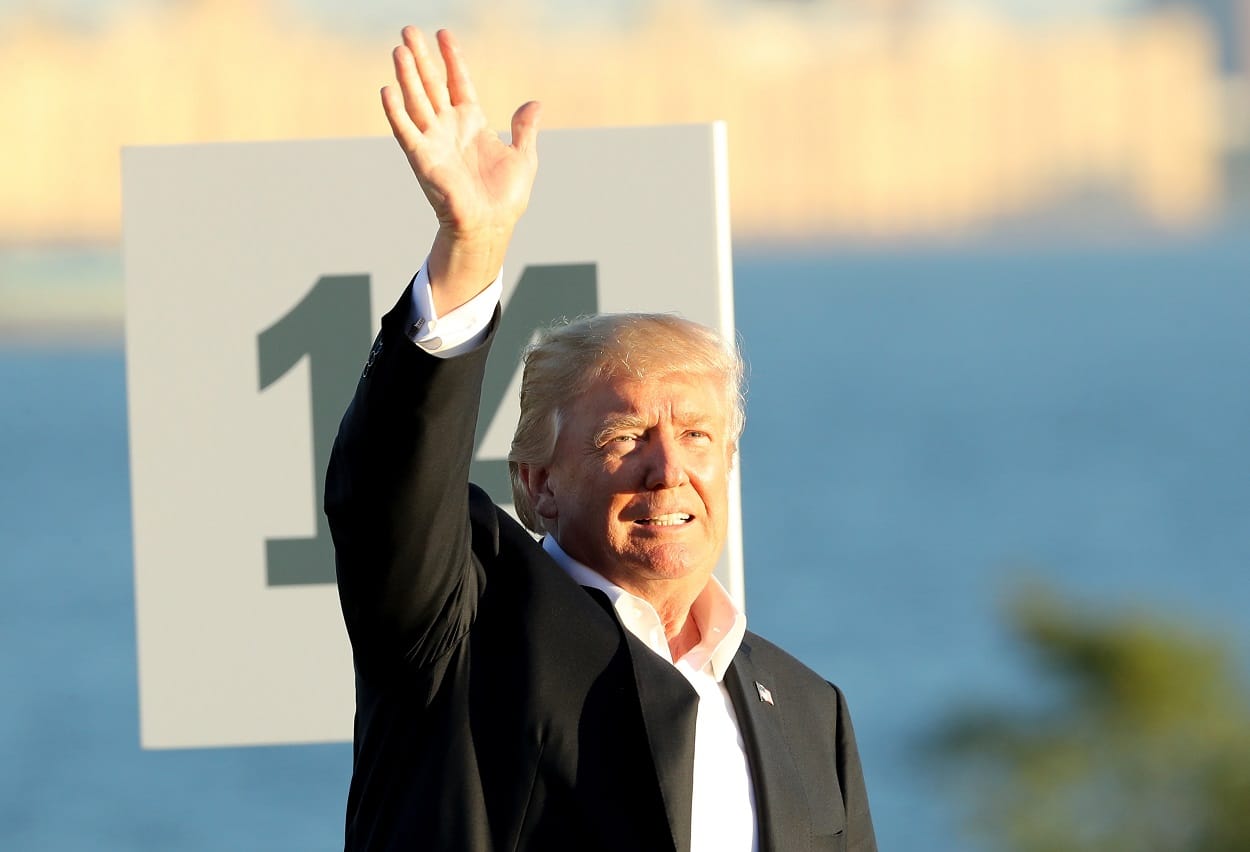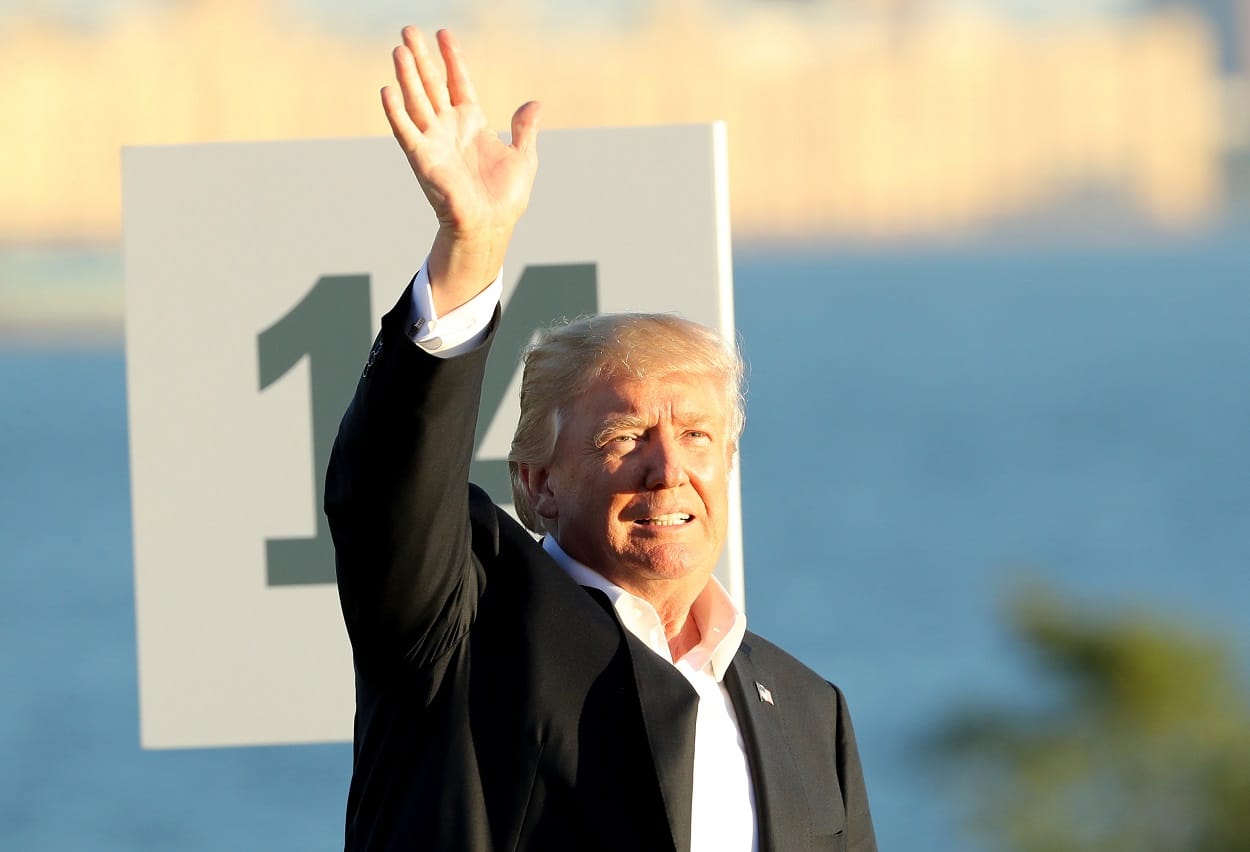 The real golf world has kicked you to the curb several times now. And here's a spoiler for you: You're not getting back in. You'll never host a major championship like you desperately wanted for so long. And don't pretend you still don't want that. Acceptance means everything to you. But it ain't happening.
So stop pretending as if you actually care about these PGA Tour players. You don't. Your "warning" wasn't about them. It's about you. It's always about you.
Your relationship with LIV Golf is about money and revenge. That's it.
Congratulations. You sure showed us.
Like Sportscasting on Facebook. Follow us on Twitter @sportscasting19 and subscribe to our YouTube channel.