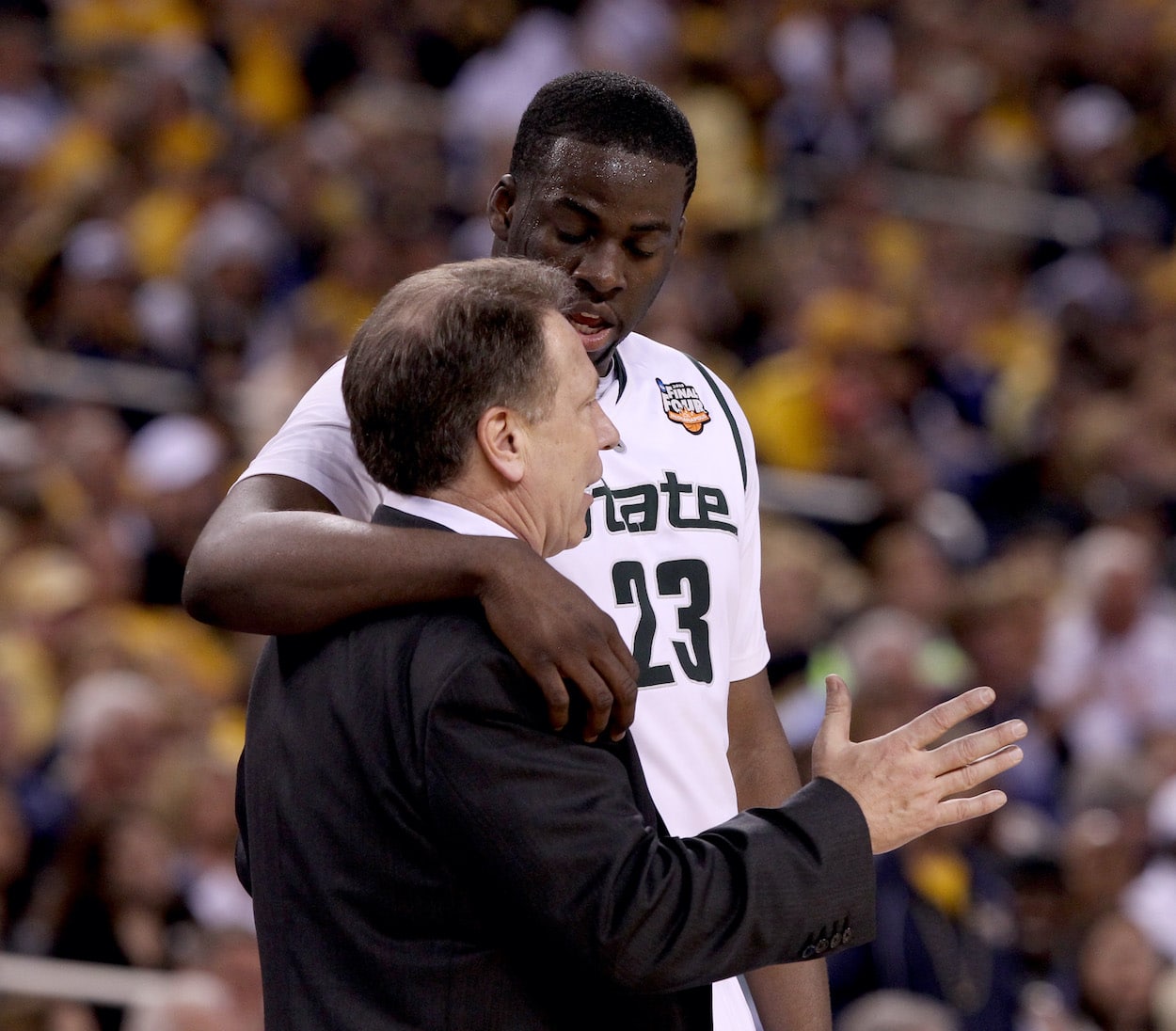 Draymond Green Vows to Kick a Bad Habit After Some Brilliant Text Message Coaching From Tom Izzo
Tom Izzo is still coaching Draymond Green years after their time at Michigan State.
Draymond Green graduated from Michigan State all the way back in 2012, but he's still getting coached by longtime Spartans skipper Tom Izzo 10 years later.
Izzo, who's been following the NBA playoffs as a fan and rooting on his former players, reached out to Green via text message during the Western Conference Finals and dropped a truth bomb on his head about arguing foul calls. Green knew his college coach was right, so he vowed to follow his advice and not let the referees affect his play for the rest of this postseason run.
Tom Izzo texted Draymond Green some words of advice after Game 2 of the WCF
Green has always been vocal with referees on the court, and sometimes he lets questionable calls change the way he plays. That was precisely the case in Game 2 of the WCF against the Dallas Mavericks.
He spent nearly the entire night in foul trouble and grew increasingly more frustrated with every call against him. After committing a foolish reach-in late in the fourth quarter to record his sixth and final foul, Green came to the realization that he let his emotions get the best of him.
Apparently, Izzo noticed the same issue from home.
"Last game, Game 2, I spent the entire game pouting, frustrated, arguing with the referees … but coach [Tom] Izzo texted me actually after last game and he said it in a very nice way," Green said on a recent episode of his The Draymond Green Show podcast.
"He said, 'Day shaky but you got the job done. In my humble opinion, y'all got caught up in the officiating, You got to realize you're the leader and many follow. That being said, you hit a big three-point shot and a couple big stops were key. They follow your lead, but you're still up 2-0. Good luck brother.'"

Draymond Green
"I knew exactly what he was saying. He didn't need to say much more," Green continued. "And I responded to him, I said, 'Coach you 1000% right, I let my emotions go overboard and the team did follow. I have to be better, but it sure does feel good to win.'"
Green's antics could've cost the Warriors a crucial win in Game 2, but luckily for him, Golden State held on without him to push the WCF to a 2-0 lead. It's now a 3-0 cushion heading into Game 4, so Green was able to get off the hook this time around.
Green vows to follow Izzo's wise advice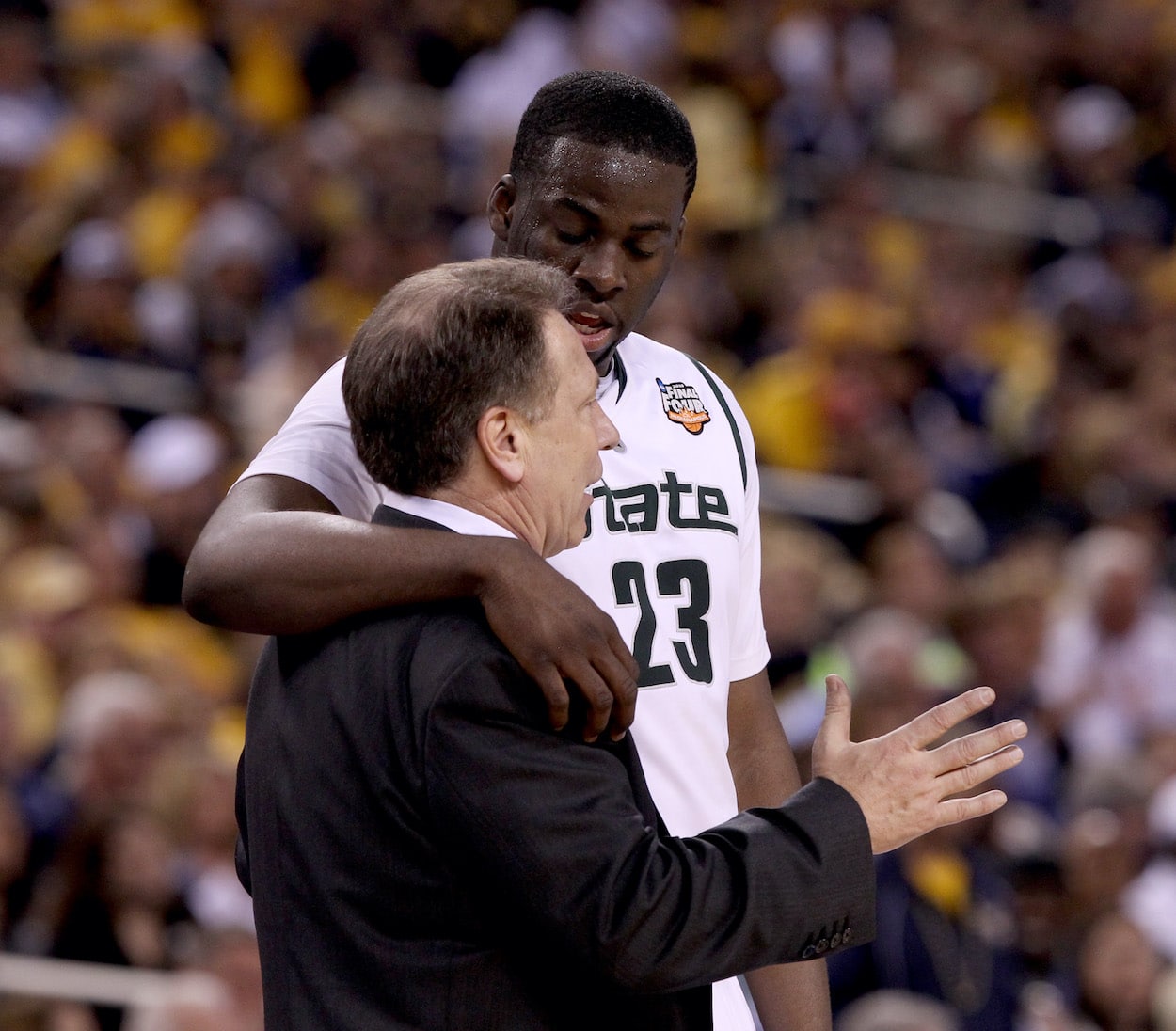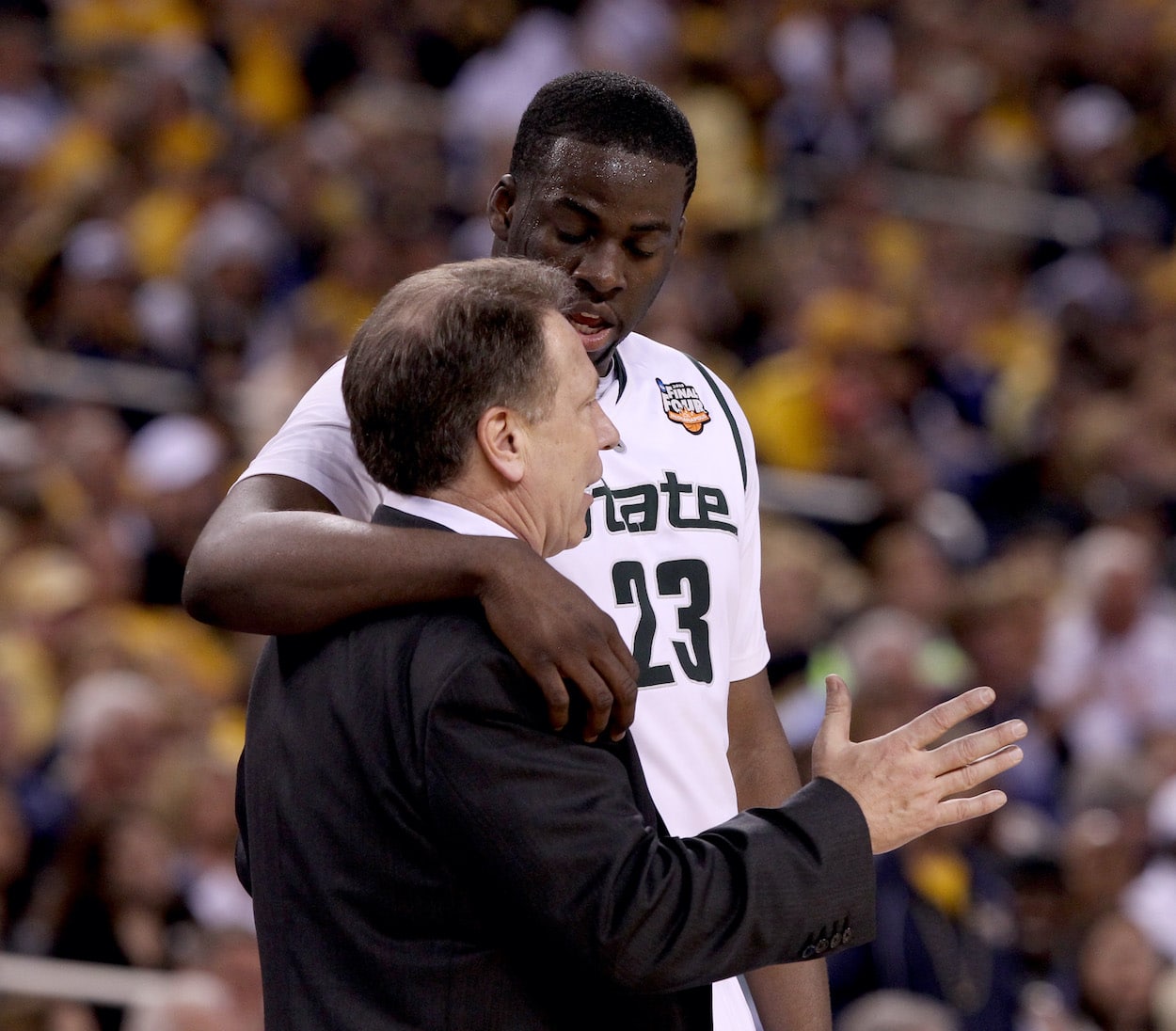 Green knows he needs to be on the court for the Warriors to have a shot at winning another title in 2022, and he can't afford to get in foul trouble or set a bad example by complaining to the refs. He also knows that Izzo only wants to see him succeed. His former coach wouldn't have reached out if he didn't think Green needed to hear those words, so the Warriors forward plans on following his advice.
"I knew exactly right away what he was saying. I knew I needed to be better in that department and not let that affect my game negatively," Green said. "And I really think it affected my game negatively in Game 2, which ultimately affected us as a team negatively. We were able to win the game. When you can learn from your mistakes in a win, take that. So I'll take it and just continue to move forward, but I knew I had to be better in that department coming into this game and I thought I did a much better job there."
Like Sportscasting on Facebook. Follow us on Twitter @sportscasting19.