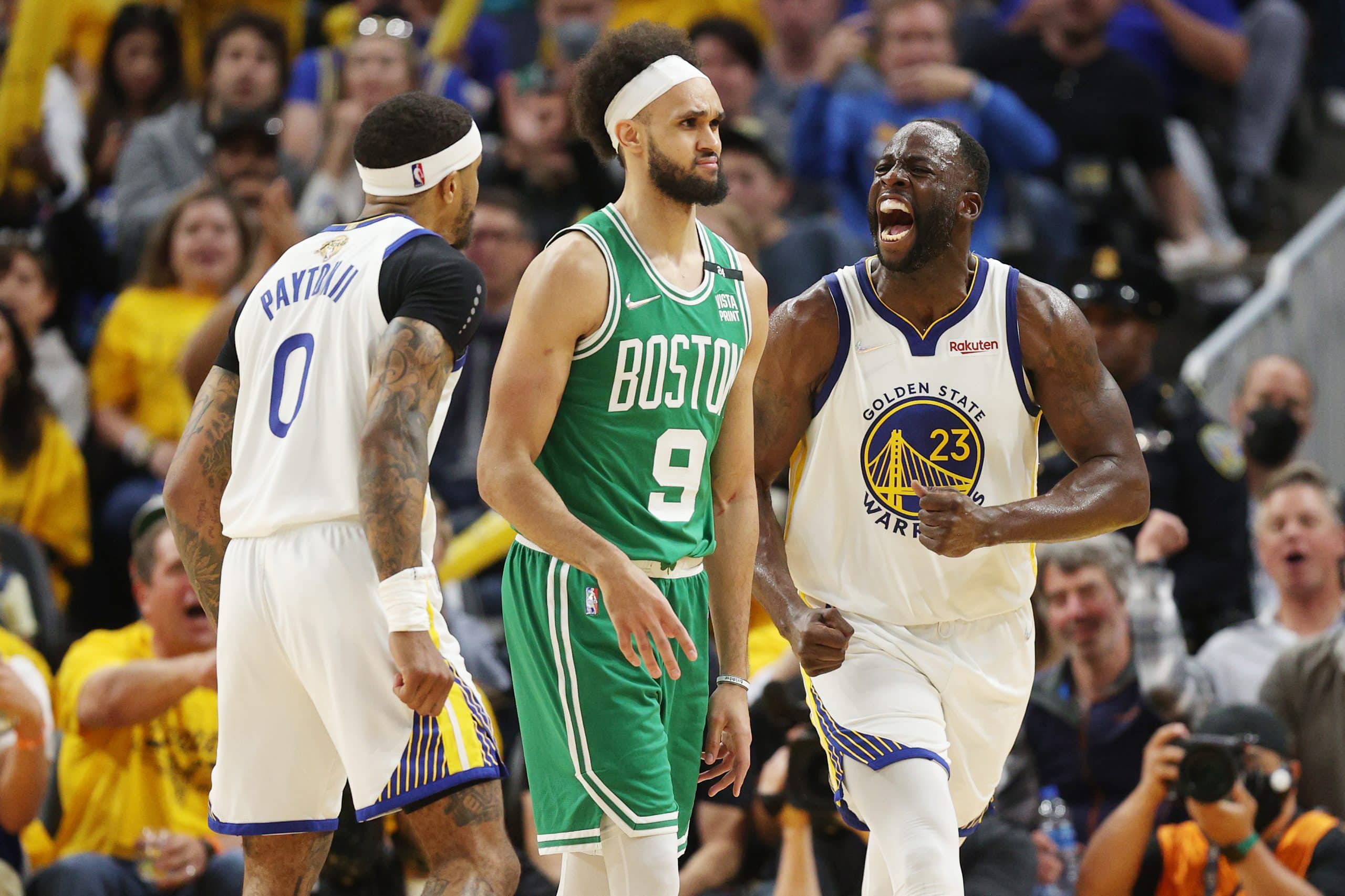 Draymond Green Showing If You Can't Play With Them, Antagonize Them
Draymond Green lacks star talent in the NBA, so he has to find another way to succeed.
Draymond Green doesn't have the basketball talent, so he's forced to play another game. The Golden State Warriors forward can't keep up with the Boston Celtics players, so he antagonizes them. That became evident Sunday night in Game 2 of the 2022 NBA Finals.
After the Celtics stole homecourt from the Warriors in Game 1, Golden State played desperate basketball Sunday night. Green took desperation to a whole new level.
Draymond Green is far from an NBA star, and it shows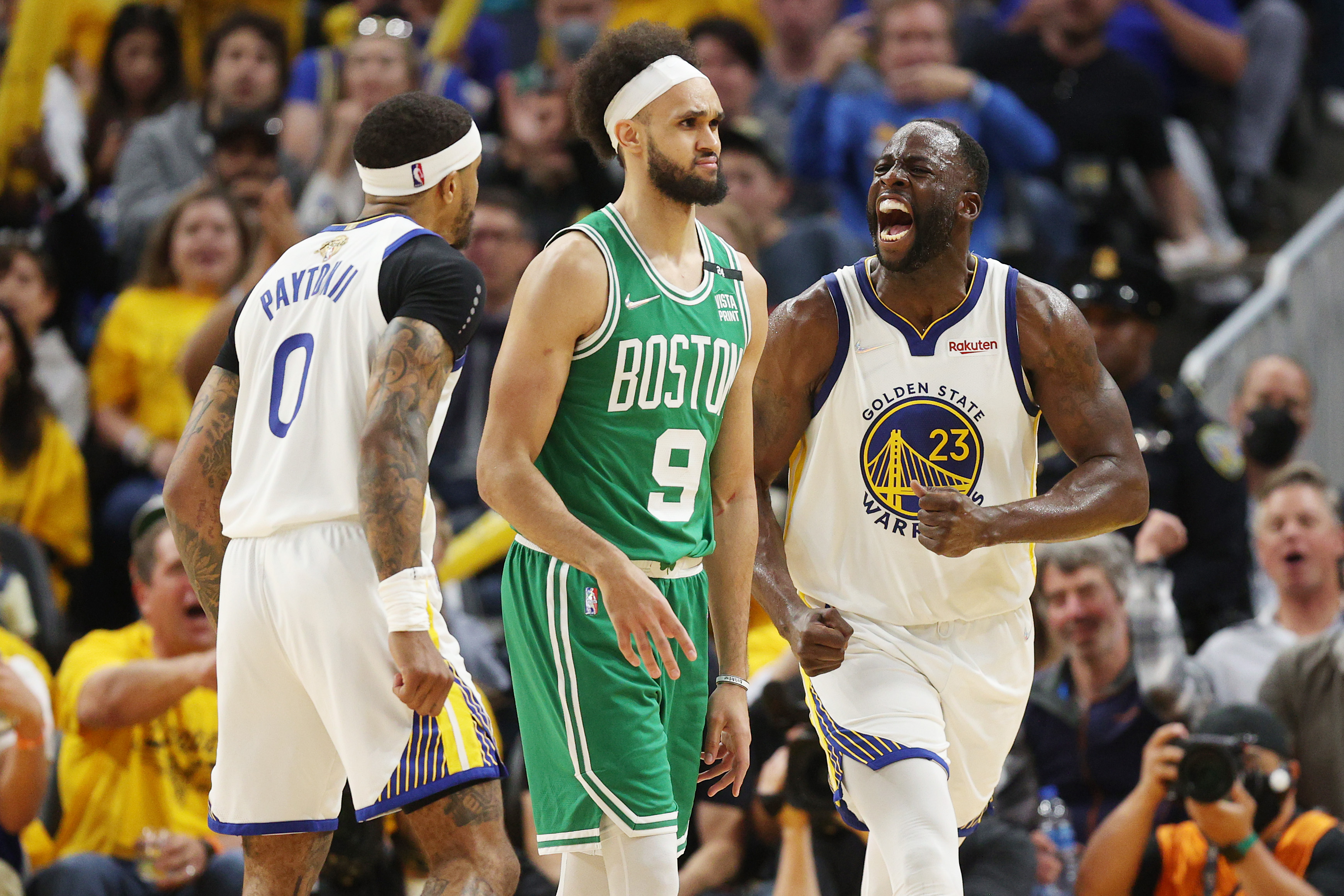 Green talks a good game. He's a hustler. He plays hard. He's Marcus Smart without the talent. Green is actually more like Bill Lambeer of the "Bad Boys" Detroit Pistons.
Like Laimbeer, Green doesn't have the basketball skills to survive in the NBA. Instead of relying on a strong jump shot or big-time post moves, Green plays dirty.
Since Green can't win a basketball game on ability, he resorts to mind games. He'll get in your face and try to rile you up. Sometimes it works. Sometimes opponents just laugh him off. He's the equivalent to a rock in someone's shoe — just plain annoying.
That has to be his game. It got Laimbeer, who had less basketball talent than Green, 14 years in the NBA. Laimbeer went beyond what Green does. Former Boston Celtics great Robert Parish said Laimbeer went out of his way to hurt you.
"The thing with Laimbeer that not only myself, but the reason that they did not like Laimbeer is because his style of play was to hurt you," Parish said this week on Steiny & Guru of 95.7 The Game in San Francisco. "We all elbowed. We held, and we grabbed, and we tripped — anything we could get away with. But we don't try to take you out "Laimbeer tried to take you out. He wanted to hurt you."
Green hasn't gone that far. He doesn't attempt to hurt his opponents. He just needs to step away from the basketball aspect in an attempt to gain an advantage.
Celtics players react to Green's antics
The one thing about Green is that he doesn't discriminate. He'll talk trash to anyone. He'll try to get under anybody's skin. On Sunday, it was Jayson Tatum, Jaylen Brown, Grant Williams, Derrick White, and Marcus Smart. He made an attempt to rattle them all.
Green earned a technical foul after tangling with Williams. He almost earned another, which would have led to an ejection, after an incident with Brown.
After Brown launched a three-pointer, Green came down and landed on him. He left his feet on top of Brown, who pushed them aside as he tried to get up. That led to a little skirmish, and Brown explained his side of the story after the game.
"That situation… Draymond fouled me on the (3-point attempt) and put his legs on my head or whatever," Brown told reporters after the game, per NESN. "I tried to get up, but that's what they're going to do, that's what he's going to do, try to muck the game up, try to raise a level of intensity. We got to raise ours, I felt like they got away with a lot tonight, but we got to come ready to play. Come ready to beat that physicality on both ends."
Celtics center Al Horford just brushed Green's antics aside.
"He's going to do what he does," Horford said. "We're not worried about him."
The Celtics can't let Green beat them with his mind games. He's certainly not going to beat them on the court. He had nine points and five rebounds Sunday. That came off his Game 1 performance when he scored four points, missing 10 of his 12 shots.