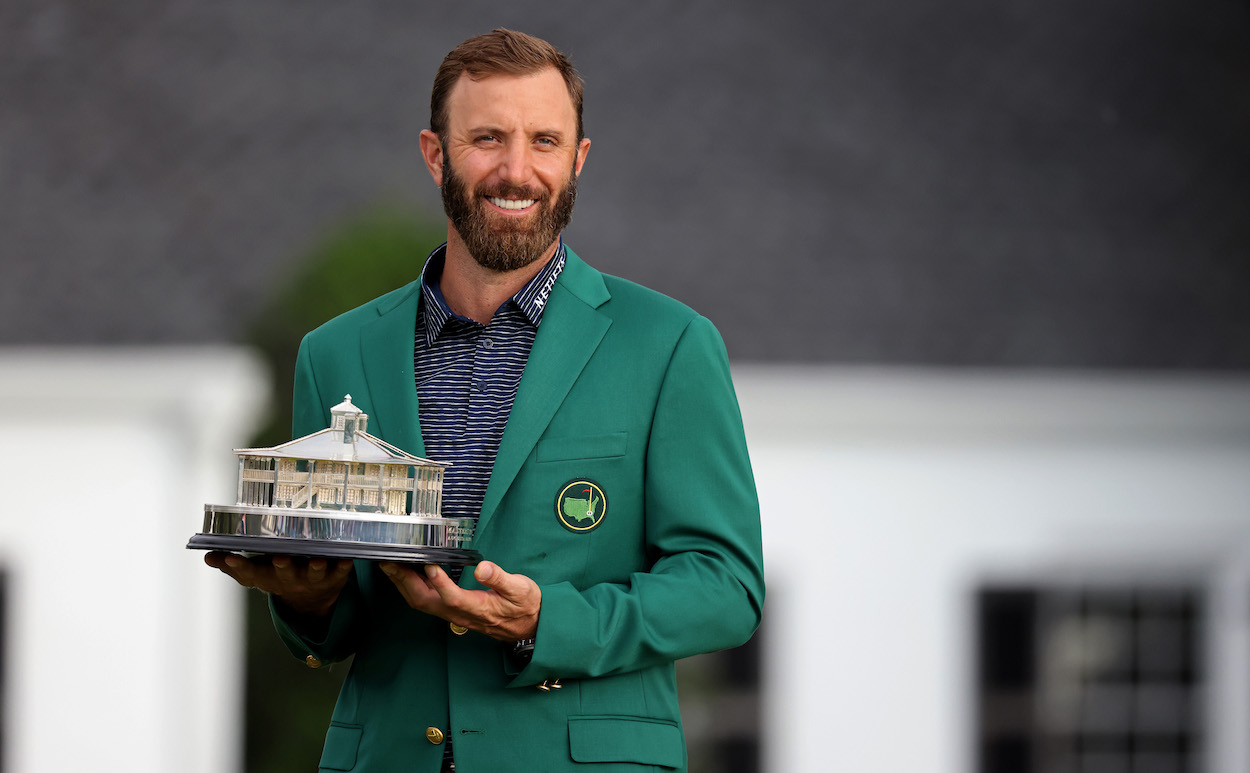 Dustin Johnson Was So Nervous for the Final Round of the 2020 Masters That He Couldn't Even Eat
Dustin Johnson cruised to a record-setting victory at the Masters last November, but he was far more nervous than golf fans might've thought.
When Dustin Johnson calmly tapped in his par putt on the 18th green of Augusta National Golf Club to set the Masters scoring record and secure his first career green jacket, he looked like the coolest cucumber in all of golf. But just a few hours before that magical moment, Johnson was a nervous wreck at the breakfast table. He was so anxious about his final round that he could barely get a single bite of food down.
Dustin Johnson made Masters history last November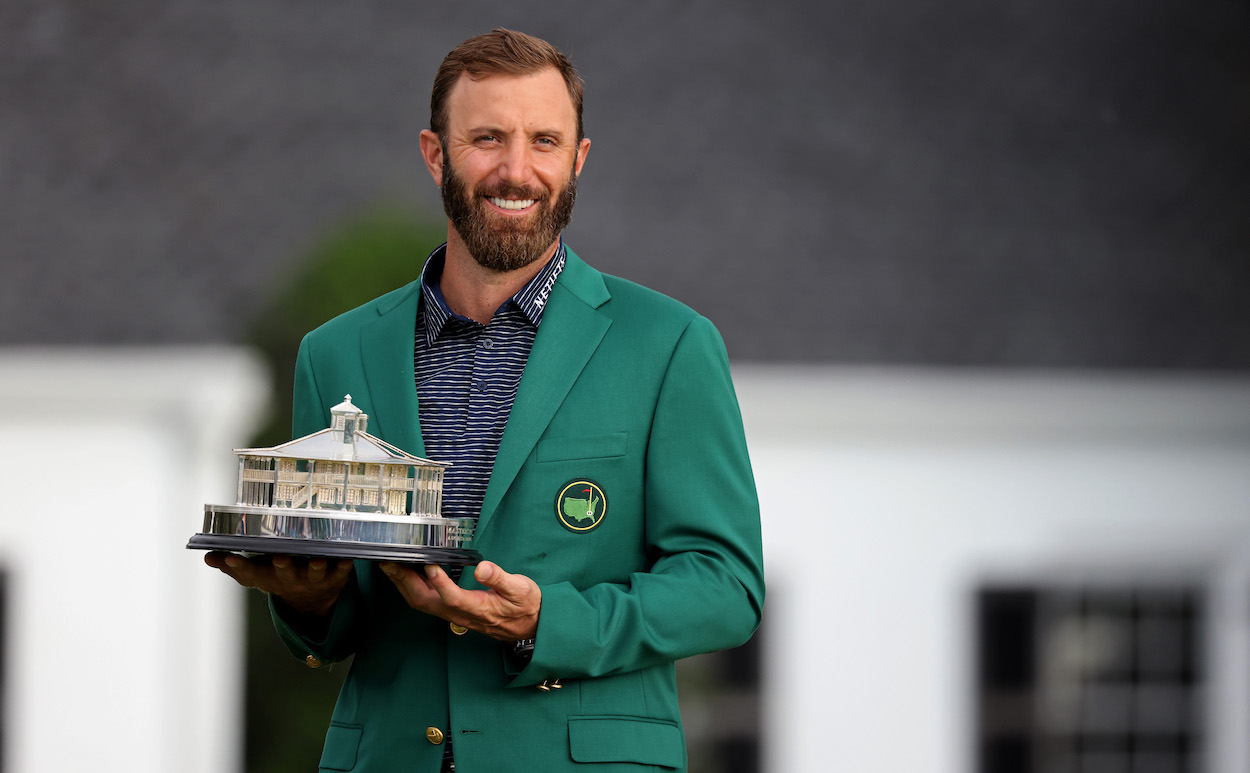 Heading into the 2020 Masters Tournament last November, Dustin Johnson was playing the best golf of his career. Johnson was coming off six straight top-six finishes and had just won the TOUR Championship in dominating fashion a few months before.
Johnson entered the tournament as the clear betting favorite to win his first green jacket. He opened up the week with a 5-under 67 and a 2-under 70, but he saved his best play for the weekend. Johnson fired an 8-under 64 on Saturday to take a four-stroke lead into the final round.
The world No. 1 had a sloppy start to the day, but he eventually found his groove and cruised to a 4-under 68 to lock up the tournament by five strokes. His four-round score of 20-under par marked the lowest in Masters history.
DJ was so nervous for the final round he couldn't even eat
Dustin Johnson is maybe the most stoic figure on the PGA Tour. You would never be able to tell if he's 10-over par or 10-under par by watching his body language on the course. During the final round of the 2020 Masters, DJ looked as calm as could be, but that wasn't exactly the case.
Prior to his Sunday round, Johnson was so nervous he couldn't even eat.
"I had come down to have some coffee and my breakfast, and I had a really hard time eating my breakfast," Johnson told Sean Zak of Golf.com. "I barely ate anything."
"I was really nervous, too, on the first tee." Johnson continued. "Obviously I've got the (54-hole) lead in the Masters for the first time. I mean, I was feelin' it."
Johnson tried to force down an almond butter jelly sandwich on the 7th hole to fuel up, but he was still feeling the nerves at that point.
"I took one bite and couldn't even swallow it," he said. "My mouth was so dry. I had to chug water just to get a little bit of it down. I didn't even try to eat anything after that."
Despite running on empty the entire day, Johnson persevered to win the Masters in historic fashion.
Johnson set to defend Masters title next weekend
Because of the unique PGA Tour schedule in 2020 due to COVID-19, the Masters Tournament was played in November instead of April. Well, the regular schedule has been restored this year, which means the 2021 Masters is just one week away.
Dustin Johnson returns to Augusta National with his sights set on a repeat, but he actually isn't coming into the tournament in great form. Over his last three events, DJ has finished T54, T48, and didn't even make it out of the group stage of the match play tournament last weekend. Despite his recent struggles, Johnson is still the betting favorite at 8-1 to win his second straight green jacket.
Maybe this time he won't be as nervous.