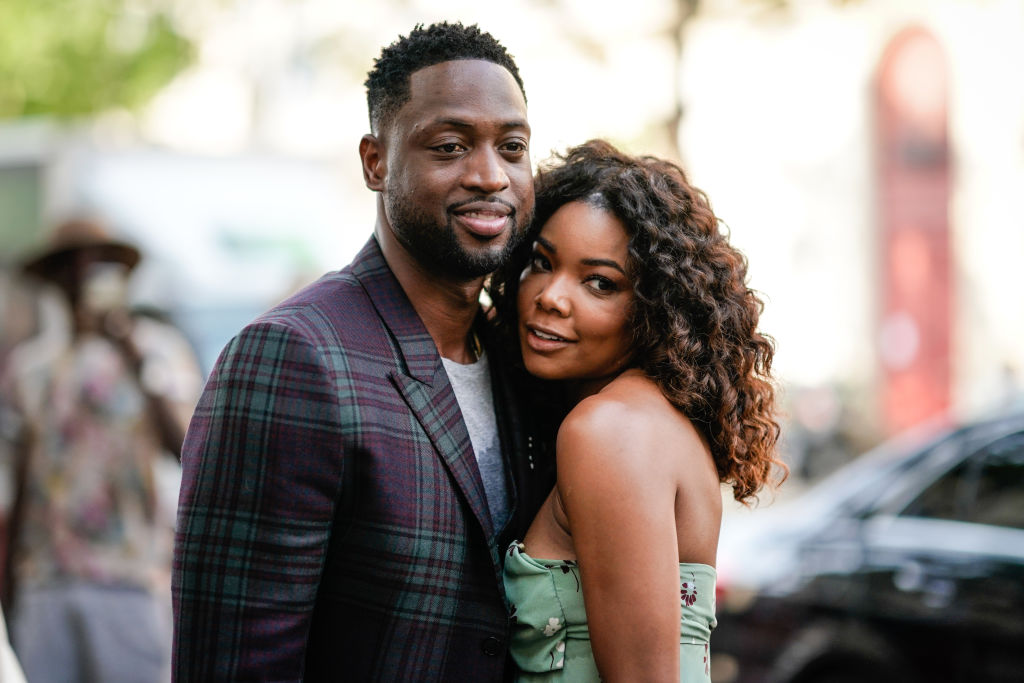 Dwyane Wade Can't Understand Why This Player Isn't Getting More Money
Dwyane Wade is widely respected around the NBA. So when he said this player wasn't getting enough money, people listened.
Future NBA Hall-of-Famer Dwyane Wade is widely respected as one of the game's fiercest competitors. After retiring this past season, Wade has taken to social media recently in regards to the NBA free agency period and has questions about one player in particular.
Who was Wade talking about? It might not be who you think so keep reading to find out what Wade had to say.
Dwyane Wade's tweet
Jeff Green has always been immensely underrated as an NBA player. After signing a one-year deal with Jazz, Wade was not happy with how the NBA viewed the veteran.
Wade said "I do NOT understand how and why Jeff Green keep signing these 1 year deals for the minimum. This is now 3 years in a row. He's never injured, He's never been a problem in the locker room, He's athletic, he can shoot the 3, he can guard multiple positions and he's not old".
You can understand Wade's frustration. When you look at playoff-caliber teams, Jeff Green always seems to be a key piece to a puzzle but never given the faith for a long-term deal.
Jeff Green's career
Green was drafted in the 2007 NBA Draft with the No. 5 pick by the Boston Celtics and then traded the same night to the Seattle Supersonics. This move was surprising because the Sonics used the No.2 pick on future superstar Kevin Durant, who played the same position. Green brought different attributes to the table than Durant, a prolific scorer.
Green can rebound, play defense, and had a very high basketball IQ even as a rookie. He averaged 10 points and five rebounds per game while being named to the 2007-08 All-Rookie team. 
When healthy, Green is a very good two-way player. During his time with the Boston Celtics, Green had consecutive seasons averaging over 16 points per game. Why aren't teams willing to give a player who averages 13 points and five rebounds for his career a long-term deal?
Missing the 2011-12 season
A heart ailment caused him to miss the entire 2011-12 season, but Green came back healthy in 2012-13. Is this the main reason teams are shying away from him? Green had his best years in Boston, it's true. But as Dwyane Wade pointed out, Green has the veteran leadership playoff teams need.
Green may have also poorly negotiated his contracts after leaving the Orlando Magic. After signing a one-year $15 million deal with the Magic he elected to head to Cleveland in the offseason of 2017, signing for only $2.3 million.
Since then Green's last two deals have both been under $3 million, which makes him grossly underpaid for someone averaging over 10 points per game each of the last two seasons.
What can we expect from Jeff Green in Utah?
The Jazz were one of the best teams in the Western Conference last season and look to be a contender again this year. The Lakers and Clippers both landed superstars, and the Warriors won't be the same team we have seen the last three seasons.
With the addition of Mike Conley via a trade, there's no reason Green can't average double digits on the Jazz, who could make a deep playoff run.
Will Jeff Green ever sign another multi-year deal?
Green will enter next offseason at the age of 33, so we aren't betting on him landing a multi-year contract with anyone other than Utah. It's a shame because his career has been largely undervalued and he will be appreciated when he hangs up his jersey for good. Dwyane Wade had it right when he called out the league for not paying Jeff Green more.
If you are looking for more great content from around the league be sure to check out our NBA section!