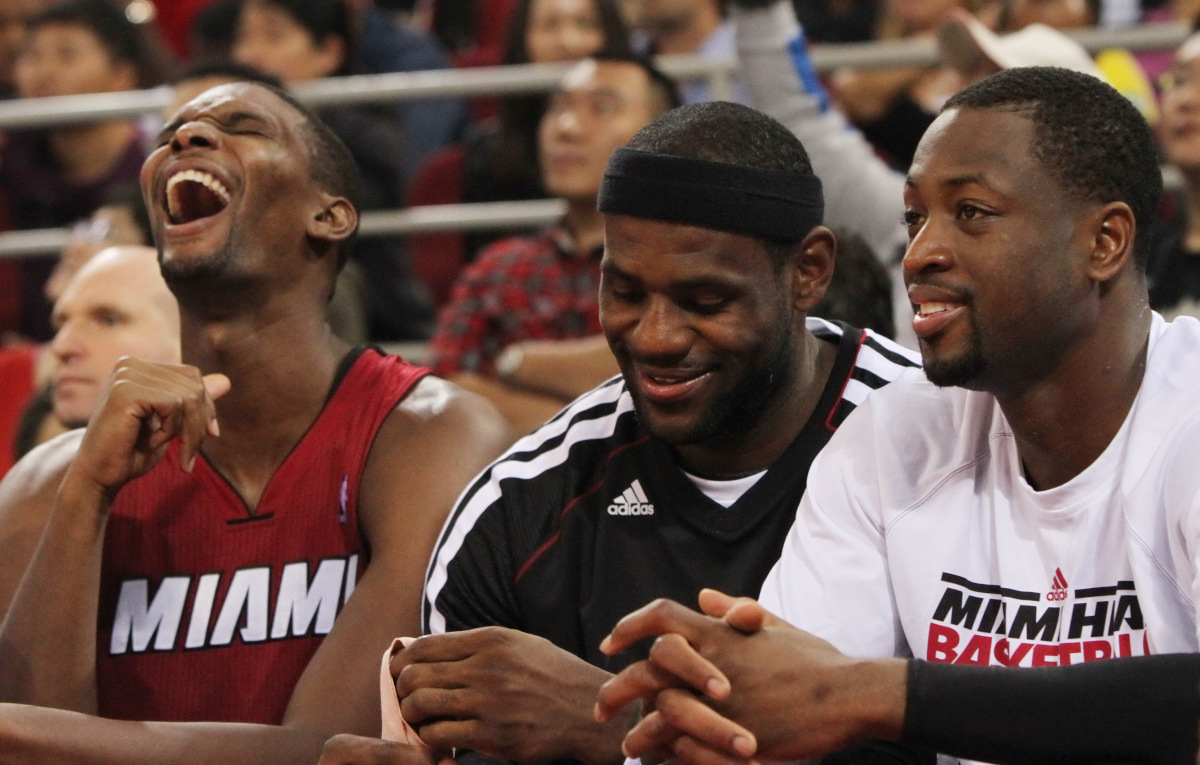 Dwyane Wade Confirms Why Fans Hated LeBron James' Move to Miami: ' He Was Supposed to Stay in Cleveland His Entire Time'
LeBron James irritated a legion of fans with "The Decision" in 2010. Dwyane Wade explained what drove much of that resentment during an appearance on NBA player J.J. Redick's podcast.
Even LeBron James admits he mishandled his move to the Miami Heat in 2010. James has been a polarizing figure among fans throughout his career, but he did a full heel-turn with his defection from the Cleveland Cavaliers to the Heat. A friend and Heatles teammate, Dwyane Wade, recently explained why fans painted James as such a villain.
The partnership between James, Wade, and Chris Bosh produced four consecutive NBA Finals appearances and back-to-back championships in 2012 and 2013. James also won his third and fourth NBA MVP awards in the two championship seasons.
Super teams existed for years in the NBA before James, Wade, and Bosh teamed up. But the Miami trio was different in many ways from any previous group.
How did LeBron James, Dwyane Wade, and Chris Bosh make 'The Decision'?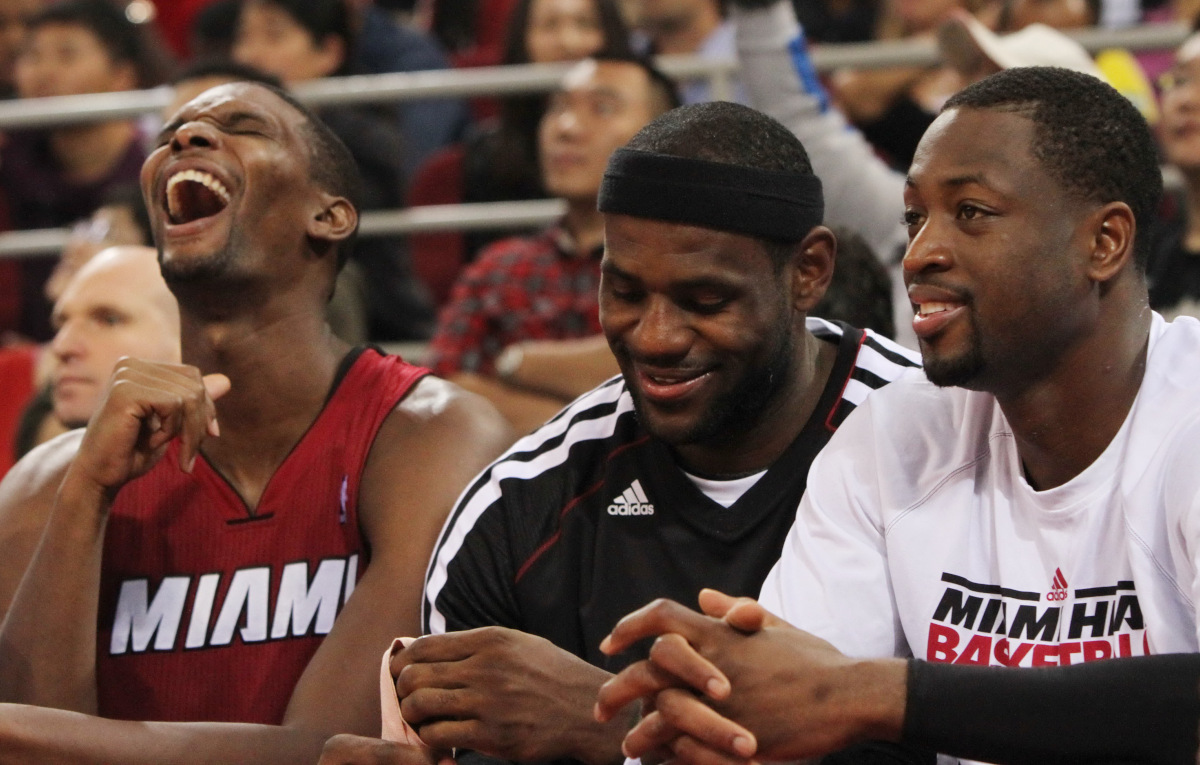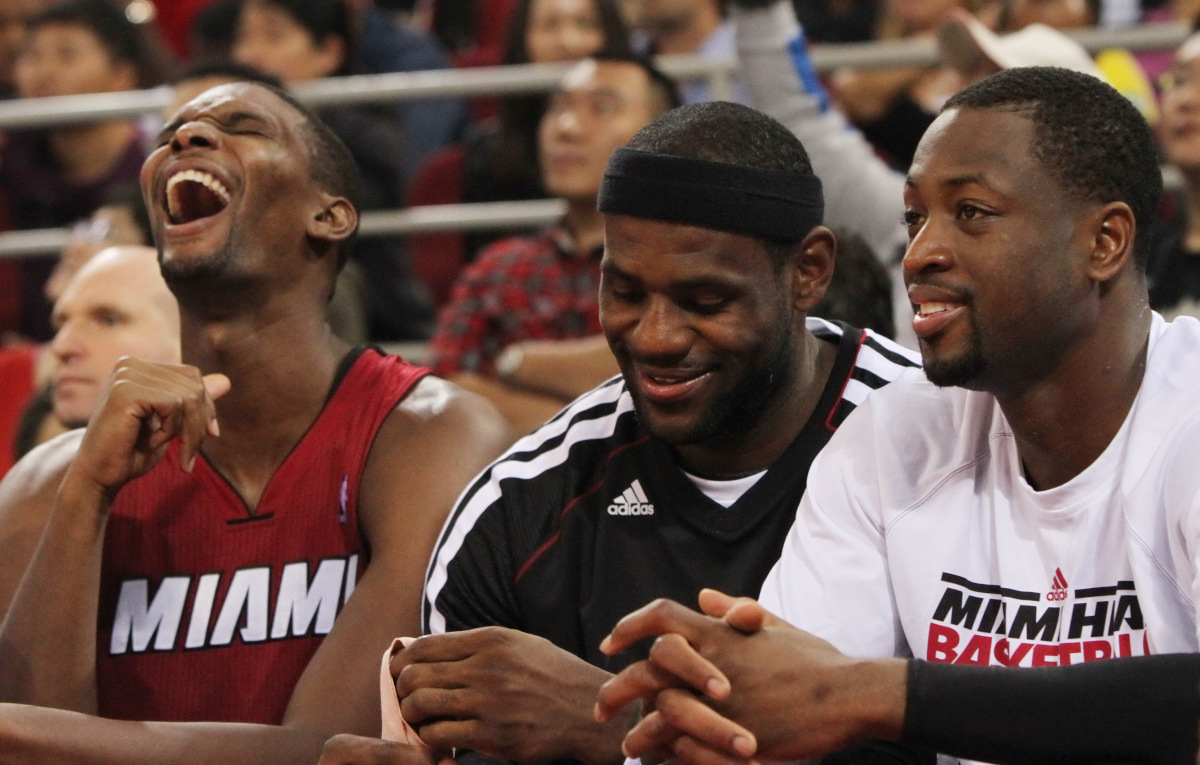 According to Ian Thomsen of Sports Illustrated in 2010, the trio of LeBron James, Dwyane Wade, and Chris Bosh began on All-Star Weekend in Houston in 2006. The three players posed for an SI photo shoot. It wasn't long after that they started talking about playing together.
Each of the three was part of the legendary 2003 NBA Draft, which included four Hall of Fame locks among the first five picks.
Bosh, the fourth overall pick in 2003, goes into Springfield in September 2021. The No. 5 choice, Wade, will enter in 2023, the first year he's eligible. James is a no-doubt Hall of Famer, as he's been a legitimate star since going first overall. Carmelo Anthony, the No. 3 selection in 2003, also is a slam dunk for the Hall. Then there was second pick Darko Miličić, who turned out to be more like Miličić Vanilli.
All three players became free agents in July 2010. Wade and Bosh committed to Miami before James joined them with the tone-deaf The Decision broadcast on ESPN. The first player-empowerment era super team formed in the blink of an eye, and many fans, particularly those who see players not as people but rather as circus performers, were not pleased.
The Heat could have added a black cowboy hat to their logo, and no one would have batted an eye.
Dwyane Wade explains why it went sideways
During an appearance on J.J. Redick's The Old Man and The Three podcast in August 2020, Dwyane Wade fielded a question from Redick about all the hate aimed at LeBron James, particularly after The Decision. Wade said it was purely from expectations not met.
"I definitely feel that the basketball fan base had an idea of how LeBron's career was supposed to go. It was supposed to go like Michael Jordan's career. He was supposed to stay in Cleveland his entire time and win six to seven rings.

"He had other ideas for his career, and people at the time didn't understand why (he would) do that. They looked at it as a weak move."

Dwyane Wade
Miami's first NBA Finals MVP in 2006, Wade offered another theory in conjunction with the expectations.
"At that time, (no one was) used to players having control. You know, I mean organizations made trades, that's what happened."

Dwyane Wade
The perception of loyalty in professional sports has always been a one-way street. Fans expect players to be loyal to the franchise that drafted them. Of course, franchises can trade or release players on a whim. Besides, before free agency, teams had all the power. Even though we're close to a half-century into players gaining their freedom from the reserve clause, fans still have trouble with empowered players.
LeBron James had a brief reunion with Wade in Cleveland
When LeBron James left to return to the Cavaliers in 2014, Dwyane Wade remained in Miami with Bosh. While Bosh played the rest of his career with the Heat until he had to retire because of blood clotting problems, Wade did leave Miami.
Wade took a two-year deal with the Chicago Bulls. He played one year in his hometown before the Bulls bought out his contract. Wade signed with the defending champs in Cleveland. But he was a poor fit as a reserve. At the trade deadline, the Cavs sent Wade back to the Heat for the ever-popular top-55 protected second-round pick, this one being in 2024.  
Bosh finished his career with the two rings from the Heatles era. Wade got three in Miami. James, the last of them still active, has four. He added a title with the Cavaliers in 2016 and another with the Lakers in 2020.
LeBron James changed his legacy with The Decision. Dwyane Wade was spot on with why there was such blowback from the move. That's because fans want to remember those good old days that never really happened.