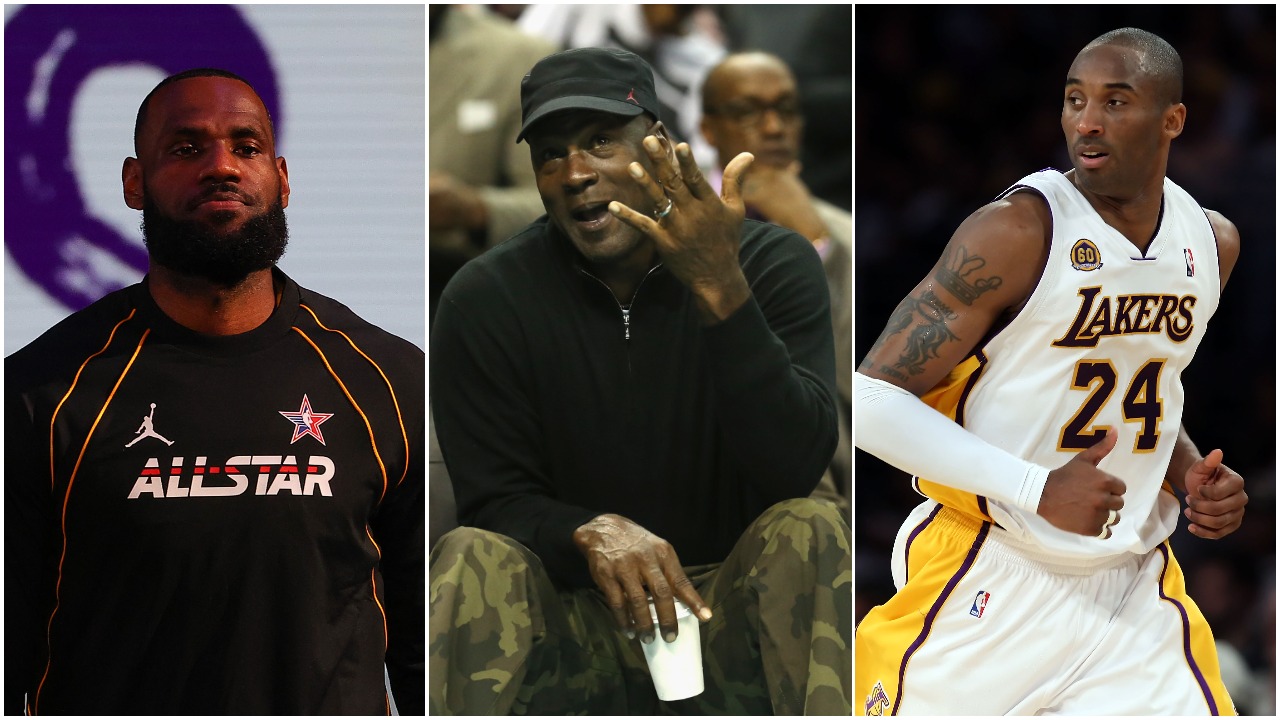 Michael Jordan Was Asked to Choose Between LeBron James and Kobe Bryant and Answered Just as You'd Expect
Michael Jordan was once asked to pick between Kobe Bryant and LeBron James and answered just as one would expect.
Over the last two decades, two players have been compared to Michael Jordan more than any others: Kobe Bryant and LeBron James. While the Bryant comparison makes a ton of sense, as he was essentially a clone of MJ with better range (yeah, I said it), the LeBron argument never made sense, as they're entirely different players.
But that debate isn't going anywhere anytime soon, so I've just learned to live with it.
Like Jordan, both Kobe and LeBron will forever be seen as NBA icons. No matter where you're at in the ongoing and pointless GOAT debates, all three are among the greatest players in the history of the sport, and all three earned everything they achieved (or still will achieve, in James' case).
But while Jordan vs. Kobe or Jordan vs. LeBron is often the debate these days, we can't forget that Kobe vs. LeBron was a heated conversation in itself for about a decade.
Bryant and James shared the NBA for 13 seasons after Jordan retired for the final time in 2003 and were easily the two biggest stars in the game during that stretch. The two may never have met for an NBA title (they came close in 2009), but that obviously didn't stop people from choosing who was the better player.
Even Jordan jumped in on the fun at one point and gave an answer one might expect from him when presented with the question.
When was Michael Jordan asked to choose between Kobe Bryant and LeBron James?
Before we get to what Jordan said when asked to choose between Kobe and LeBron, we first have to look at when the "Kobe or LeBron" question was asked because it makes a difference. And the answer was in 2013, the year Jordan celebrated his 50th birthday.
At the time, Bryant was nearly three years removed from his fifth NBA title with the Los Angeles Lakers. And while he was clearly on the back end of his career, he was still playing at an extremely high level as he averaged 27.3 points during the 2012-13 season.
Of course, it was also near the end of this season when he tore his Achilles tendon, an injury that was effectively the beginning of the end of his legendary career.
On the other hand, James was coming off his first NBA championship with the Miami Heat when Jordan was interviewed and would lead them to a second straight title a few months later. LeBron also won his fourth NBA MVP in five years that season.
So that's where we were at the time.
Jordan chose Kobe over LeBron overall because he had more championships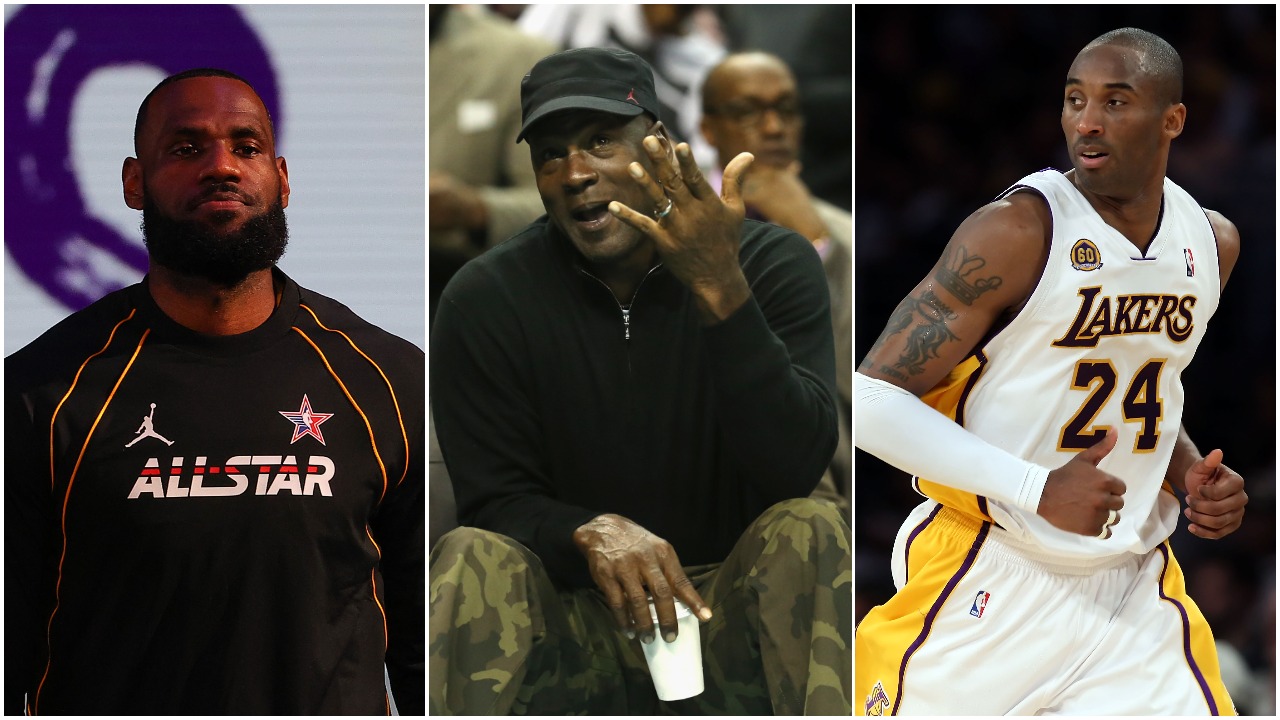 In a lengthy interview with his good friend, Ahmad Rashad, Jordan was asked to choose between Kobe and LeBron and first tried to deflect by jokingly taking Kevin Durant, who he later said would likely sneak in the back door of that conversation. But he then got serious, and this was his response:
"In terms of dominance of the game of basketball at this stage, it's LeBron. Championship-wise, it's Kobe Bryant. He wants it so bad, he's willing to go to the extreme. Guarding a guy, guarding the point guards at age 34, and playing 38 minutes, 40 minutes — that's ludicrous. I think this is what he's battling with. It is what it is. He's cursed as much as I am.

"If you had to pick between the two, that would be a tough choice but five beats one."

Michael Jordan on Kobe Bryant vs. LeBron James in 2013
And there it is. Jordan has typically gone with the number of championships won in these types of conversations, and that time was no different.
MJ's answer would likely be the same today
If asked that same question today, Jordan would likely answer the exact same way.
Bryant, who, of course, tragically died in a helicopter accident in January 2020, retired in 2016 with those same five championships. And while James has closed the gap, winning the aforementioned second title with the Heat and one each with the Cleveland Cavaliers and Lakers, he's still one behind with four.
So while he may be the better overall player and arguably the best all-around player of all time, James likely still wouldn't get picked in that argument as Jordan would seemingly just go with the "five beats four" argument.
Perhaps the timing of the question didn't make that much of a difference after all.
Have thoughts on this topic? Keep the conversation rolling in our comments section below.