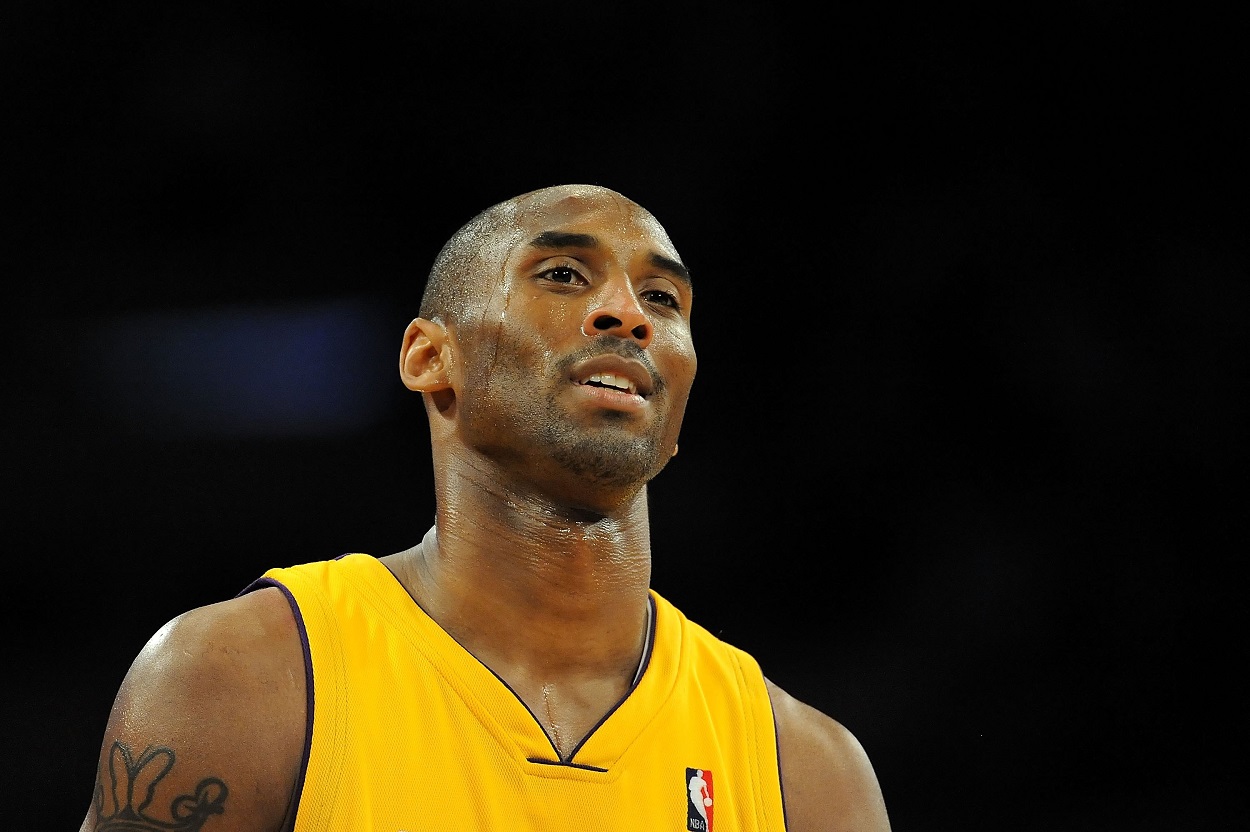 Kobe Bryant's Dad Once Punched Him and Made Him Cry for Refusing to Run Sprints
Kobe Bryant's father, Joe "Jellybean" Bryant, once punched him and made him cry at a prestigious high-school camp for refusing to run.
Stories of the insane work ethic of Kobe Bryant have become legendary tales over the years, perhaps even more so since his tragic passing in January 2020. Just like his idol, Michael Jordan, Kobe demanded the best of himself and his teammates on the basketball court and certainly put in the work to become one of the greatest players in NBA history.
Over the course of his 20-year career with the LA Lakers, Bryant's work ethic earned him five NBA titles, two NBA Finals MVP trophies, 18 All-Star selections, 15 All-NBA selections, 12 All-Defensive selections, and an NBA MVP.
However, according to former LA Clippers center Keith Closs, who once coached the former teenage phenom at the prestigious ABCD Camp when Bryant was still in high school, there was one instance in which Kobe didn't want to work, which resulted in him getting punched by his father, former NBA player Joe "Jellybean" Bryant.
Kobe Bryant's work ethic was incredible
Over the course of his 20-year career with the Lakers, it's hard to imagine any NBA player working harder than Kobe Bryant, even during those last few years when he was injured as he had to work just to get healthy enough to get back.
In his early years in the league, Bryant worked to earn respect, which is why he did what he did after famously putting up those four airballs against the Utah Jazz as a rookie in the 1997 playoffs. As the years rolled along and he started being seen as one of the elite players in the NBA, he worked to prove that he wasn't just one of the best players in the league but the best player, which he certainly was for a time.
People said he couldn't win a title without Shaquille O'Neal so Kobe worked to prove them wrong, which he did by leading the Lakers to back-to-back titles in 2009 and 2010. The list goes on and on.
The 'Black Mamba' was a star before he ever got to the NBA
Now, before Kobe Bryant ever became the "Black Mamba," he was a star at Lower Merion High School in suburban Philadelphia that could usually dominate on talent alone.
Over his final three seasons at Lower Merion, Bryant led the Aces to a 77-13 record. He averaged 31.1 points as a junior and was even better as a senior, a year in which he was named a McDonald's All-American and the Naismith Prep Player of the Year, as he averaged 30.8 points, 12 rebounds, 6.5 assists, four steals, and 3.8 blocks per game in leading the team to its first state championship in more than five decades.
As one of the nation's best high school players over the final years of his prep career, Bryant was obviously invited to all of the best camps around the country, including the prestigious ABCD Camp that was at the time sponsored by Adidas. And it was here that he surprisingly refused to put in the work, which led to his father setting him straight.
Kobe Bryant was punched in the chest by his father for refusing to run sprints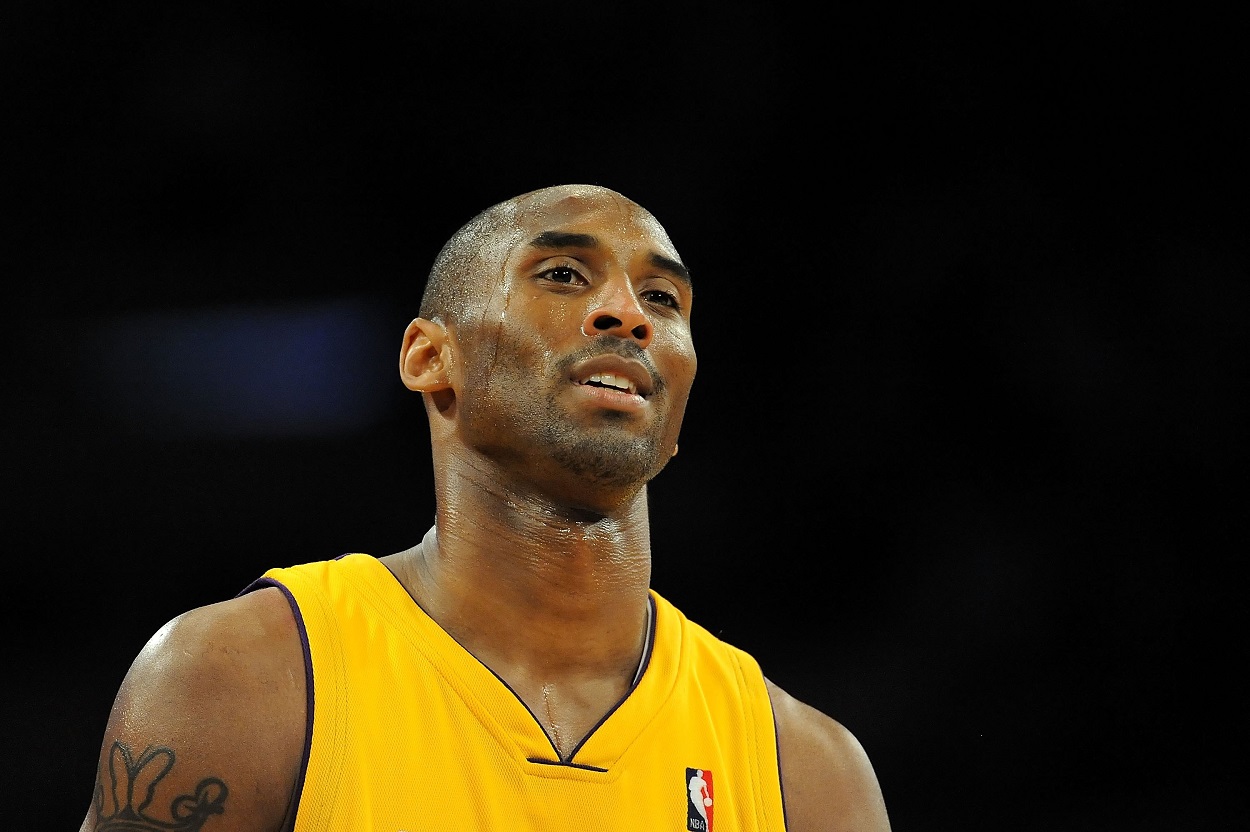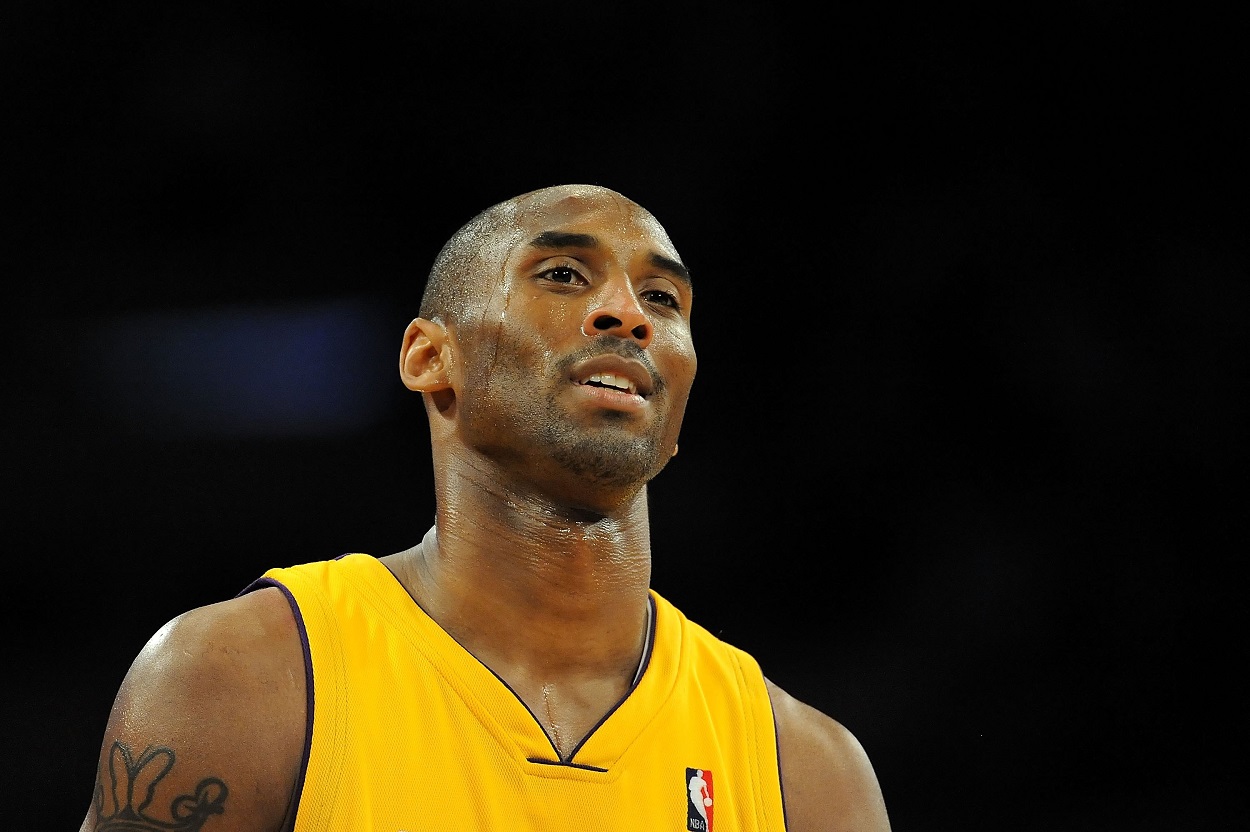 On a recent episode of ESPN's The Truth Podcast, Keith Closs, who played three seasons with the LA Clippers in the late 1990s, shared quite an incredible Kobe Bryant story.
Closs, who stands 7'3″, was actually only a few years older than Bryant and played two seasons at Central Connecticut State (1994-1996), where he averaged 11.9 points and 5.9 blocks per game, the latter of which is still an NCAA Division I record, before beginning his pro career in the now-defunct Atlantic Basketball Association.
So Closs is coaching Bryant's team at the ABCD Camp in the summer of 1995, a squad that also included future NBA players Tim Thomas and Jermaine O'Neal, and the team continuously dominated their opponents. So seeing as how they were winning so easily, Closs made them run sprints afterwards. However, after one victory, Kobe didn't want to run and walked off the court as his teammates began their sprints.
Closs lectured young Kobe on how he was trying to prepare him for how college coaches would treat him but Bryant wasn't having it. At least not until his dad, Joe "Jellybean" Bryant, came down from the stands. The elder Bryant asked what was happening, was told that Kobe didn't want to run, and proceeded to punch his son in the chest, a shot Closs says knocked the wind out of him and brought him to tears, perhaps due to embarrassment as this happened in front of about a thousand people. But it got Kobe to run.
Now, what's crazy about all of this is that two years later in the summer of 1997, Closs got a shot with the Lakers' Summer League team. Kobe had just finished his rookie season but Closs hadn't yet played in the NBA. So Bryant actually has seniority now and following a big Lakers win, Kobe made his former coach do sprints.
Now that sounds more like Kobe Bryant.
Stats courtesy of Sports Reference