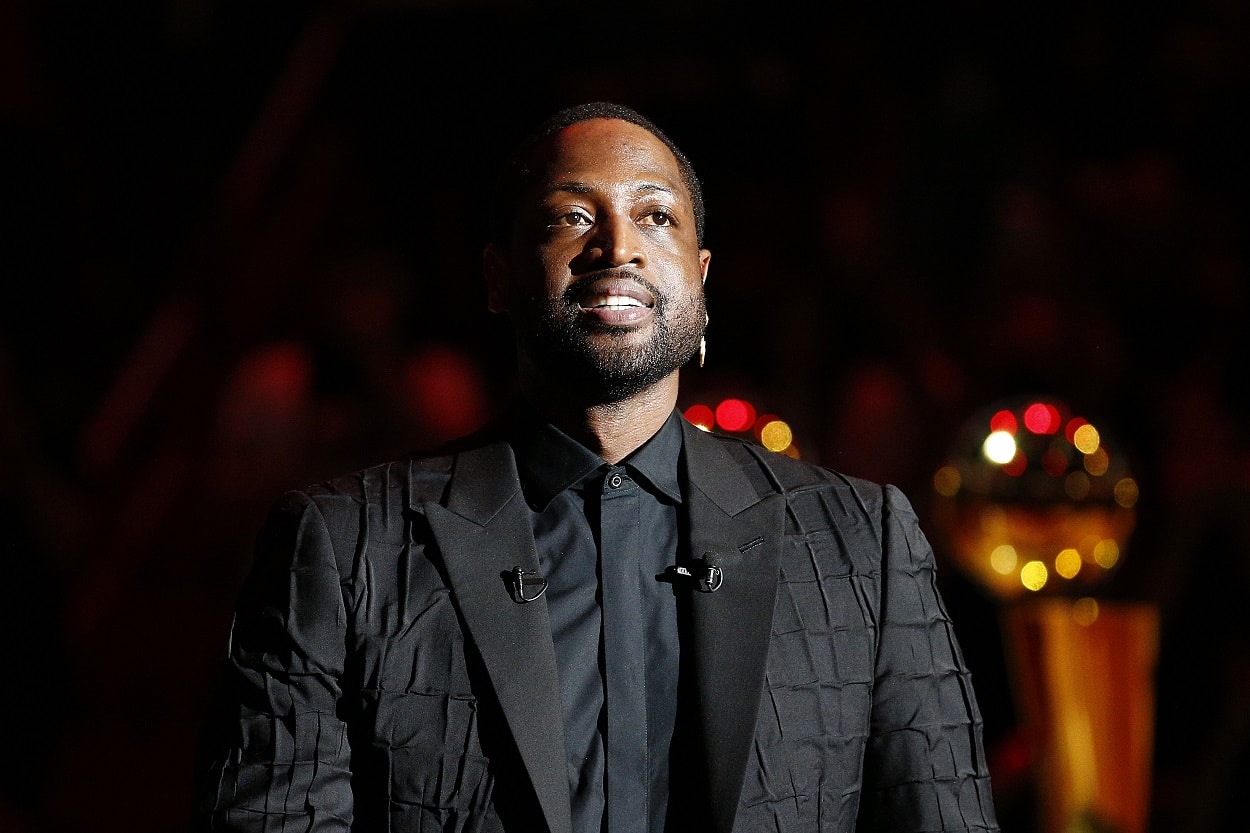 Dwyane Wade Perfectly Describes Where He Ranks Among the All-Time Great NBA Shooting Guards
Dwyane Wade recently spoke on his place among the elite shooting guards in NBA history.
It's long been an easy thing to be a fan of Dwyane Wade.
While the future Hall of Famer spent time with the Chicago Bulls and Cleveland Cavaliers during his 16-year NBA career, he'll always be remembered for his time with the Miami Heat. And what a time it was for the Chicago native in South Beach.
In 15 seasons with the Heat, Wade was a 13-time NBA All-Star, an eight-time All-NBA selection, a three-time All-Defensive selection, and a one-time scoring champion. Of course, we certainly can't forget about those three NBA titles and that NBA Finals MVP trophy.
And he always seemed to do things the right way. By all accounts, he was a great teammate and leader on the court and a pillar of numerous communities off of it.
He's got quite the resume, for sure, and it was that same resume that was the subject of a conversation D-Wade had recently on his overall legacy.
Dwyane Wade says his resume speaks for itself when discussing his place among the all-time great NBA shooting guards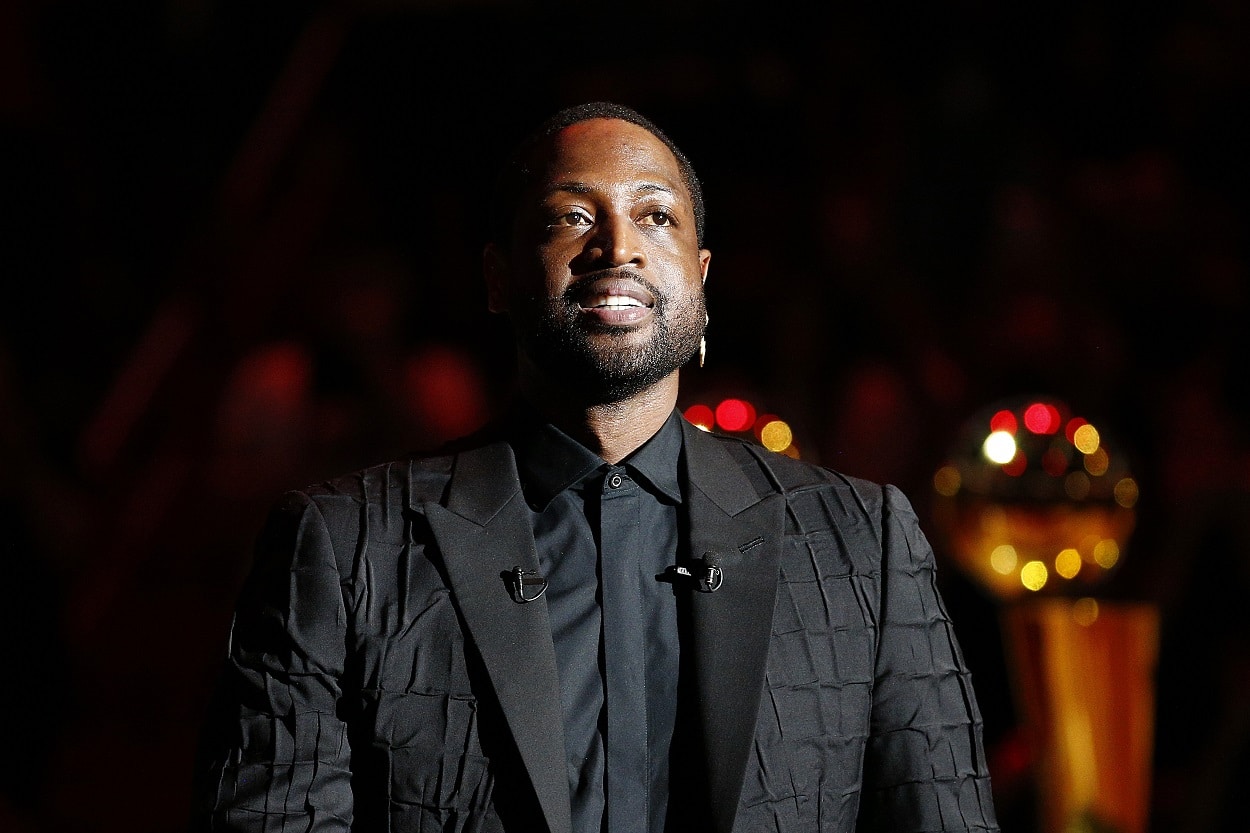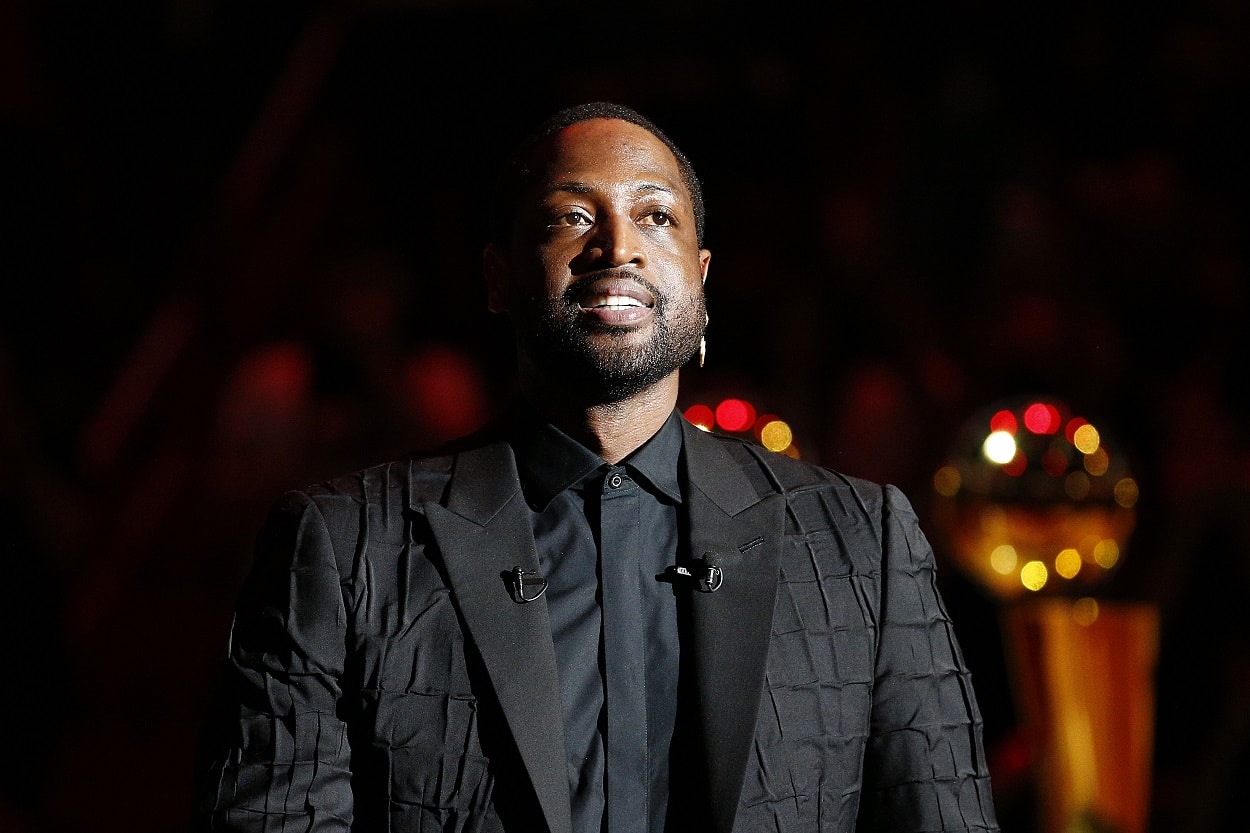 ln a recent conversation with Complex, Wade, now a part-owner of the Utah Jazz, was asked about his playing career and if he cared about where he ranked among the all-time great NBA shooting guards. And given how he's handled himself over the years, his answer shouldn't come as much of a shock.
"I don't personally care. I put my resume out there, and I let my resume speak for itself. I can't add any more to my basketball resume. 

"I like to look at it like this: when it comes to the greats or the GOAT conversation, our minds are triggered to see just 'one' at these positions. We see one Michael Jordan, and that's our GOAT because that's the era we grew up in – but then you have Kobe Bryant at the same position that could very well be a GOAT in his own right, but he's behind Michael Jordan in a lot of eyes – then you have the next guy, and the next guy, etc. It's a long list of guys to talk about.

"If I ever really cared about the praise of man, to get me through or make me feel good about my career, it never would've been what it was. History speaks for itself. I'm in history. You can't mention basketball without mentioning me, you can't talk about being a champion without mentioning me. I did my part and I let my resume speak for itself."

Dwyane Wade
"You can't mention basketball without mentioning me." Man, what a great way to put things. And Wade is absolutely right.
Wade's career numbers are quite impressive
Okay, so his overall numbers may not match those of the two guys he mentioned, Jordan and Kobe, but those guys are simply on a different level. But Wade's numbers are quite impressive, which is why he landed a spot on the NBA's 75th Anniversary Team.
In 1,054 career regular-season games, D-Wade scored 23,165 points, good for 32nd on the all-time NBA scoring list. His regular-season scoring average of 21.98 points per game ranks 36th. The Marquette product scored an additional 3,954 points in the postseason, currently good for 12th on the all-time list.
His 22.34 points per game average in the playoffs ranks 45th, but many of the players ahead of him don't have nearly as many games played. Wade appeared in 177 postseason games throughout his career. He's tied for 19th in that department, one spot behind Jordan.
Stats courtesy of Basketball Reference
Like Sportscasting on Facebook. Follow us on Twitter @sportscasting19 and subscribe to our YouTube channel.