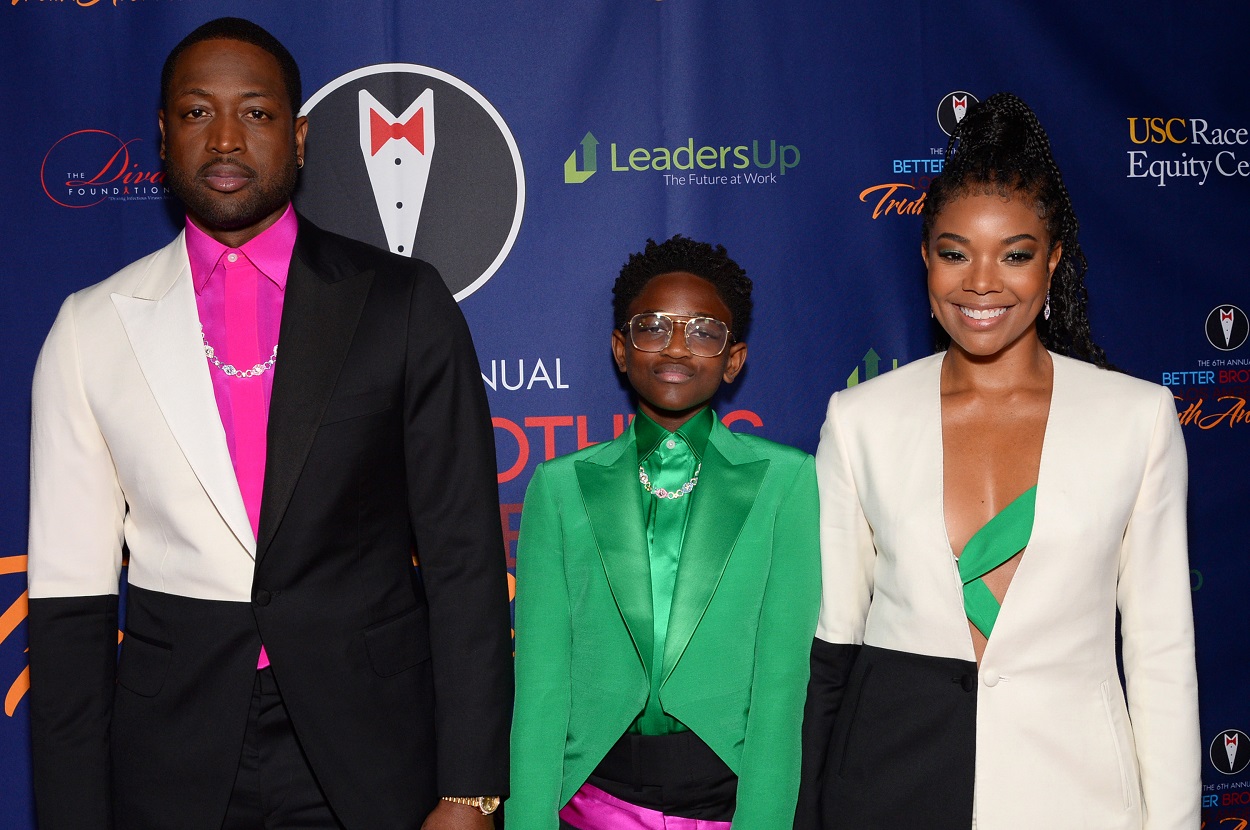 Dwyane Wade Takes the Classy Route and Actually Thanks the Rapper Who Made Hateful Comments About His Transgender Daughter
Nearly a year after Boosie Badazz criticized Dwyane Wade for supporting his transgender daughter, Zaya, the former NBA star responded with class.
After staying mostly quiet on the matter for nearly a year, Dwyane Wade has finally addressed the comments made by rapper Boosie Badazz about his transgender daughter, Zaya, and did so in an absolutely perfect manner.
Instead of firing back at Boosie, which Mike Tyson actually did for him a few months back, Wade, who won three NBA titles with the Miami Heat, actually thanked the rapper for "starting these conversations" that D-Wade feels need to be had regarding the transgender community.
Zaya Wade gave Dwyane Wade permission to talk about her story in February 2020
In February 2020, Dwyane Wade revealed that his second child from his first marriage had come out as transgender and that he'd received full permission from then-12-year-old Zaya Wade to tell her story.
In an appearance on Good Morning America, D-Wade said Zaya had known her gender identity since she was three years old and that he and wife Gabrielle Union were nothing but supportive when she asked to be referred to using female pronouns.
Wade admitted to not knowing anyone growing up who came out as a member of the LGBTQ community and said that he and Union did a lot of research in an effort to educate themselves so they could best know how to support Zaya, who herself was the one who began researching gender identity at a young age and chooses to identify as a "young lady," which didn't sit very well with rapper Boosie Badazz.
Rapper Boosie Badazz criticized the former Miami Heat star for supporting Zaya Wade
Not long after Dwyane Wade told his daughter's story, rapper Boosie Badazz publicly criticized the former Miami Heat star for supporting Zaya coming out as a transgender female. These were the original comments made by Boosie on Instagram, which were later posted by Billboard.
"Don't cut his d–k off, bruh. Like, bruh, for real, if he gonna be gay, let him be gay. But don't cut his d–k off, bruh. Don't dress him as a woman, dawg. He's 12 years old. He's not up there yet. He hasn't made his final decisions yet. Don't cut his f—ing d–k off, Dwyane Wade."

Boosie Badazz on Dwyane Wade supporting his transgender daughter Zaya
In the same article from Billboard, Boosie went on to say that while he didn't really think it was appropriate to tell someone else how to raise their children, "when I feel you're wrong, you're wrong."
Dwyane Wade actually thanked Boosie Badazz for his comments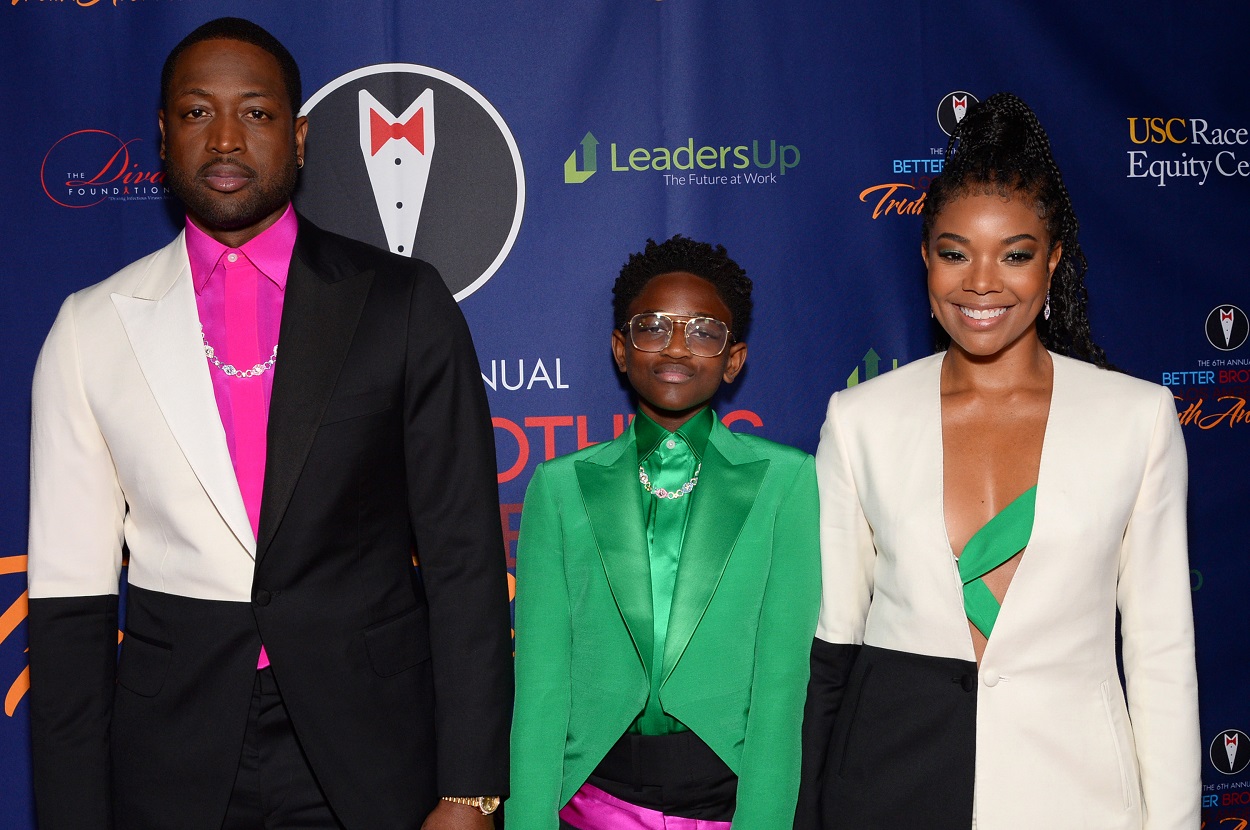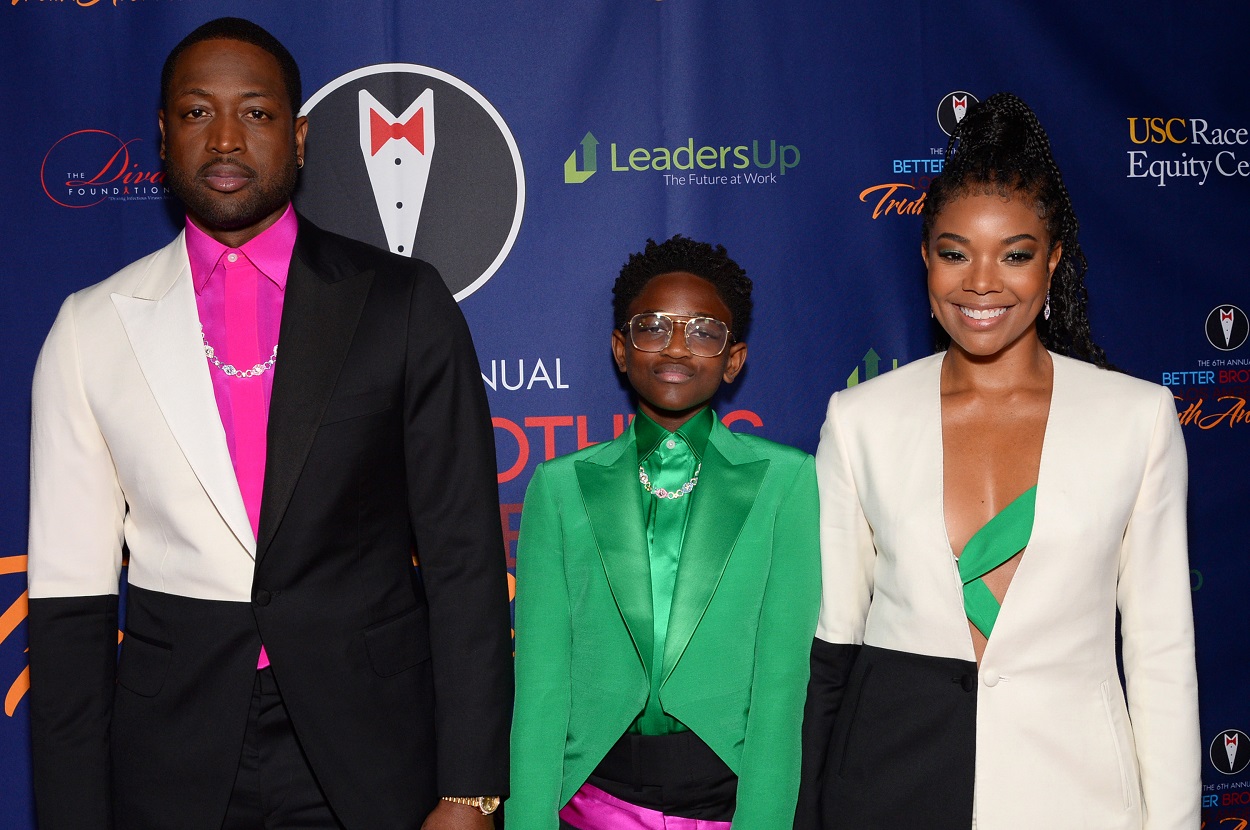 In the weeks and months that followed his original comments, Boosie certainly took a lot of heat from a lot of people, including former undisputed heavyweight champion of the world Mike Tyson, who had the rapper on his Hotboxin' with Mike Tyson podcast and confronted him on his take, for which Dwyane Wade later thanked him.
However, outside of that, D-Wade really hasn't made mention of Boosie but did this week during an appearance on the I Am Athlete podcast. But instead of firing back or saying hurtful things himself, Wade took the high road and actually thanked Boosie for what he said while not only discussing Zaya but the transgender community as a whole.
"It's people in the transgender community that are getting killed. It's kids that are murdering themselves, that are hanging themselves, they're killing themselves because of something as simple as acceptance.

"Something as simple as unconditional love is not being given to these kids, and I'll be godda–ed if my child is going to be that person because of something as simple as me supporting who you are.

"So, Boosie, all the people who got something to say, J-Boogie (J-Boog of 2000s R&B group B2K) who just came out recently … All the people who got something to say about my kids, I thank you because you're allowing the conversation to keep going forward because you know what?

"You might not have the answer today, I don't have all the answers, but we're growing from all these conversations. So I thank everybody for even hating and starting these conversations because those conversations are starting other conversations that we need to have. And that's happening out there."

Dwyane Wade
Classy words from a classy individual.