Eagles Have 2 Secret Weapons to Stop Brock Purdy Hidden Deep on Their Coaching Staff
When the Philadelphia Eagles face the San Francisco 49ers in the NFC Championship Game, the Eagles defense will be focused on stopping 49ers quarterback Brock Purdy. The seventh-round rookie is 7-0 as a starter since taking over for Jimmy Garoppolo and is trying to emulate Tom Brady's miraculous run from backup to Super Bowl champ back in 2001. As good as Purdy has been, the Eagles may have the best chance of stopping him, and it has nothing to do with the players on the field. Philadelphia's secret weapons in the fight to defend Purdy are two defensive coaches way down the pecking order on the staff of Eagles head coach Nick Sirianni, D.K. McDonald and Tyler Scudder.
2 Eagles coaches know Brock Purdy well
When Nick Sirianni took over the Eagles in 2021, he went looking around the football world for coaches to add to his coaching staff. He brought defensive coordinator Jonathan Gannon with him from the Colts and tapped Shane Steichen, who he coached with in the Chargers organization, as offensive coordinator.
Sirianni then cast an even wider net, going so far as to contact an old college teammate looking for coaches. The Eagles headman played wide receiver at Division III Mount Union back in the late 90s/early 2000s and won three national championships. On the defensive line was Matt Campbell, who went on to become the head coach of Toledo and then Iowa State.
Campbell was at Iowa State when Sirianni came to him looking for coaches. The college coach recommended two members of his staff, D.K. McDonald and Tyler Scudder, who Sirianni hired as an assistant defensive backs coach and a defensive assistant, respectively.
And now, two years later, McDonald and Scudder are the Eagles' secret weapons as the team prepares to face Purdy in the NFC Championship Game.
How McDonald and Scudder can help their team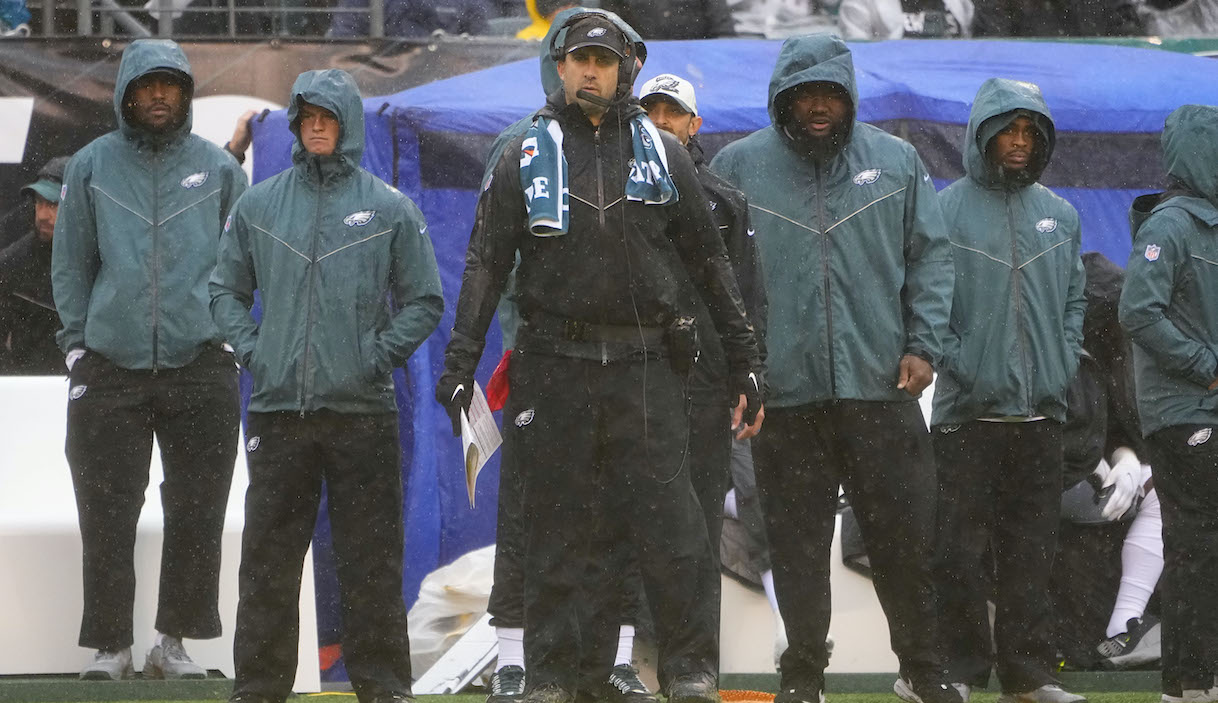 From 2018-2020, D.K. McDonald and Tyler Scudder faced off with Brock Purdy every day at Iowa State Cyclones practice. They know how he plays, but more importantly, they know what can rattle him.
Through seven starts, Purdy has been completely un-rattle-able, but that could change as these coaches who knew him in college get a crack at him. On the NFL Network's Good Morning Football, Peter Schrager explained this well.
"If any coaches in the entire NFL have a read on what makes Brock Purdy tick, what gets under his skin, what could possibly rattle the kid who seemingly cannot be rattled, it's those two men," Schrager pointed out. "Every tiny bit of intel and edge helps when it comes to a quarterback that there's just not a ton of film on."
And that's why having these coaches on Nick Sirianni's Eagles staff is so crucial. There were 31 NFL teams who passed on drafting Purdy multiple times on draft day. Most teams barely scouted the signal-caller, which is one of the reasons why he's taken the league by storm.
Now, in a complete coincidence that goes back to the Mount Union Purple Raiders football team twenty years ago, the Eagles have secret weapons in the fight against Brock Purdy that could win the team the NFC Championship Game and send them to the Super Bowl.