Eli Manning Shares Relatable Problems Working From Home While Filming the Manningcast
Eli Manning's life is unlike 99.9% of Americans', but there is one way many of us can relate to him and his current work-from-home situation.
Stars — they're just like us! Most of us have never played NFL quarterback, won a Super Bowl, made $252.2 million in our career, or earned millions more in endorsements and as an NFL commentator. However, there is at least one way we can relate to Eli Manning. The former New York Giants QB records the Monday Night Football Manningcast with his brother, Peyton Manning, from his home in New Jersey, and he has the same work-from-home problems many of us face on a daily basis.
Eli Manning shared what it's like to record the Manningcast from home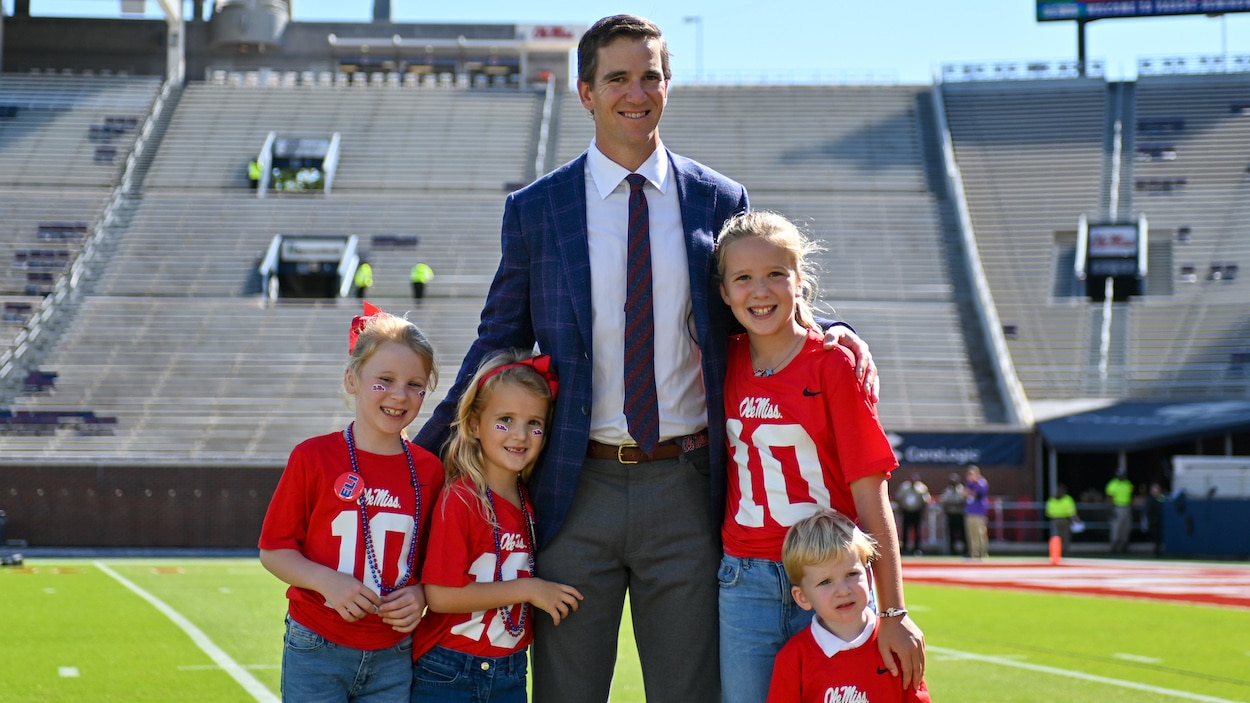 The Manningcast, ESPN's alternative Monday Night Football broadcast, took the NFL world by storm last season. Two Super Bowl-winning NFL QB brothers chopping it up, talking football, and interviewing celebrity guests made MNF (especially the blowouts) infinitely more interesting to watch.
Peyton Manning's Omaha Productions produces the broadcast, which involves both Peyton and Eli Manning video conferencing from "man caves" at their homes in Denver, Colorado, and New Jersey, respectively.
On ESPN's Sunday Night Countdown, ahead of the Week 1 NFL slate, Eli joined the Countdown crew to talk Manningcast and discuss what it's like to work from home on Monday nights. And, believe it or not, Eli's working-from-home situation is incredibly relatable.
Host Samantha Ponder asked Eli about his setup for the broadcast, and the two-time Super Bowl champ shared what it's like to do the Manningcast from home:
"I have dinner with the family at seven o'clock, go down around seven-thirty. Kids usually come down with me. They're running around, they see the cameras, and they get excited." Manning told Ponder. "And there's a few times there in a TV timeout I gotta text the wife, 'Hey, the dogs barking, I can hear Charlie yelling, we gotta calm it down.'"
Now, most of our jobs don't involve throwing zingers at our Hall of Fame brother or chatting with Tom Brady, The Rock, or Snoop Dogg. Still, many of us can relate to the troubles of working from home with a partner, kids, and pets in the other room.
Like Sportscasting on Facebook. Follow us on Twitter @sportscasting19 and subscribe to our YouTube channel.