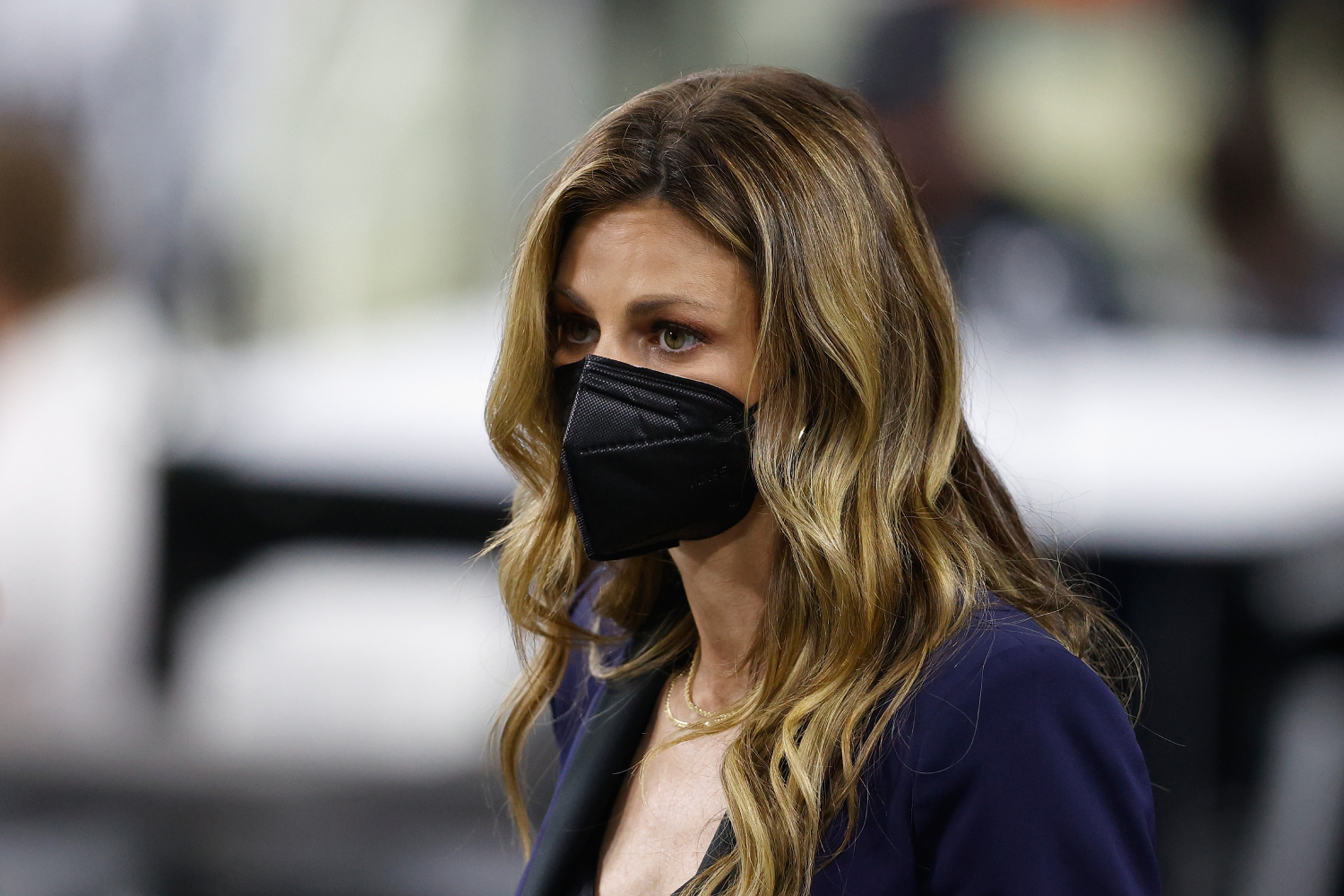 Erin Andrews Reveals Her Very First Sports Crush
Fox Sports sideline reporter Erin Andrews was always dreaming of becoming an NBA reporter. Her first crush played for the Boston Celtics.
Fox NFL sideline reporter Erin Andrews has always been involved in sports. As a youngster, she didn't play any organized activities, but she was always talking sports and now she's one of the best in the world of sports media. Her father got her into sports and she's been watching and talking about them ever since. Andrews even revealed her very first sports crush on a recent podcast hosted by Seattle Seahawks quarterback Russell Wilson.
Erin Andrews loved sports at an early age
Credit Steven Andrews for Erin Andrews' impressive sports knowledge. Also, credit him for getting her into the broadcasting field. Steven Andrews is Erin's dad and he was also a broadcast journalist – and a good one. He's a six-time Emmy Award winner.
Steven Andrews is a Green Bay Packers fan. Erin, who was born in Lewiston, Maine, moved to San Antonio, Texas, when she was 5. The family then relocated to Florida. Despite his New England roots, Steven rooted for the Packers because, as Erin has stated, the Patriots were so bad back then, their games were blacked out on television and the Packers were shown often.
Erin Andrews took her sports knowledge to the University of Florida. She was a member of the Gators' dance team. Andrews graduated with a degree in telecommunications and has quickly moved up the ladder in sports journalism.
Andrews caught on with ESPN in 2004
After Erin Andrews graduated from the University of Florida in 2000, she began working at Fox Sports Florida as a freelancer. She began covering the Tampa Bay Lightning for the Sunshine Network in 2001. Andrews then worked for Turner South from 2002-04, covering the Atlanta Braves, Atlanta Hawks, and Atlanta Thrashers.
She went to work for ESPN in 2004, beginning with ESPN National Hockey Night as a reporter. Andrews also did some sideline reporting for the network's Major League Baseball coverage and also worked on ESPN College Football Primetime.
In 2012, Andrews left ESPN for Fox Sports. Andrews became a field reporter for many of the network's big events, including the MLB All-Star Game, World Series, NFL, and Daytona 500. In 2014, Andrews became the NFL sideline reporter for Fox's lead crew.
Erin Andrews reveals her first sports crush
Erin Andrews has admitted she was a diehard Boston Red Sox and Boston Celtics fan after beginning the early part of her life living in New England. Andrews was recently on Russell Wilson's DangerTalk podcast to discuss her life in the sports world. She gave a few interesting tidbits, including her first sports crush when she was growing up.
Andrews said when she was growing up, it was the NBA she loved most. "I was obsessed with the NBA," Andrews said. "That's where I first got my love. Larry Bird was my jam. Kevin McHale was my first crush. K.C. Jones – the head coach of the Celtics – these were my boys. I felt like they were my everything.
"And then I learned about Magic Johnson and his relationship with Larry. Then Charles Barkley became everything to me. These were like my friends. I thought they were like my friends. I remember being on the couch with my dad and said, 'Dad, I want to do this when I grow up.'" While most fans were watching the NBA for its entertainment, Andrews was watching it and dreaming of being an NBA reporter… and dreaming of Kevin McHale.