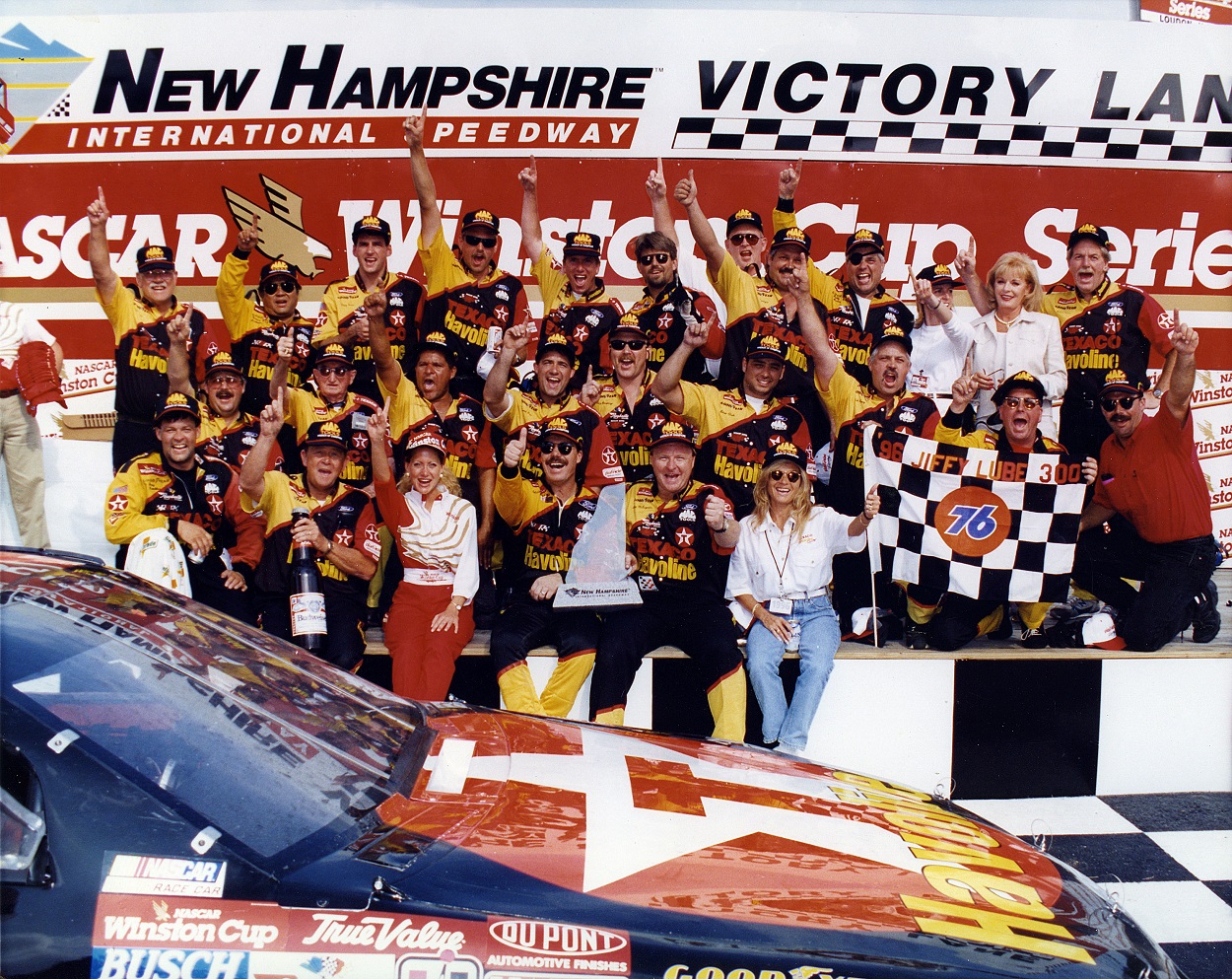 Ernie Irvan Won a Highly Competitive Race at New Hampshire Motor Speedway Less Than Two Years After Being Given a 10% Chance to Live Following a Horrific Accident
Less than two years after nearly losing his life in a horrific accident in Michigan, Ernie Irvan returned to win the Jiffy Lube 300 at New Hampshire Motor Speedway.
Over the course of his 13-year career in the NASCAR Cup Series, Ernie Irvan recorded 15 victories, including the 1991 Daytona 500. But perhaps none of those wins — yes, even including the one at "The Great American Race" — were as impressive or emotional as his victory at the 1996 Jiffy Lube 300 at New Hampshire Motor Speedway.
The fact that Irvan was in the field at all was somewhat of a miracle as just two years earlier, a horrific accident in Michigan left him with just a 10% chance to live after suffering severe injuries to his skull and lungs. But he never gave up hope and fought all the way back to Victory Lane in a highly competitive race at "The Magic Mile."
Ernie Irvan was given only a 10% chance to survive following a horrific crash at Michigan International Speedway
Through 20 races of the 1994 NASCAR Cup Series season, Irvan had recorded three victories, 13 top-five finishes, 15 top-10s, and was just 27 points behind Dale Earnhardt Sr. in the points standings heading into the GM Goodwrench Dealers 400 at Michigan International Speedway.
However, during a practice run the day before the race, Irvan's No. 28 Ford blew a tire on the first turn and he slammed into the concrete wall exiting turn two at approximately 170 miles per hour. The medical staff at the track immediately rushed to his aid and performed an emergency tracheotomy as he was having trouble breathing. He was then airlifted to a nearby medical facility, where it was discovered that he'd suffered lung injuries and a basilar skull fracture.
Doctors gave Irvan just a 10% chance of surviving that first night and he essentially clung to life for the first two days. He was finally removed from ventilator support after a few weeks and was later transferred to a rehab clinic in North Carolina. Irvan was unable to compete for nearly 14 months due to his injuries but made his long-awaited return to the Cup Series on October 1, 1995, at the Tyson Holly Farms 400 at North Wilkesboro Speedway, where he incredibly finished sixth wearing an eyepatch. He made two more starts that season, finishing 40th in Phoenix and seventh in Atlanta.
Irvan won the 1996 Jiffy Lube 300 at New Hampshire Motor Speedway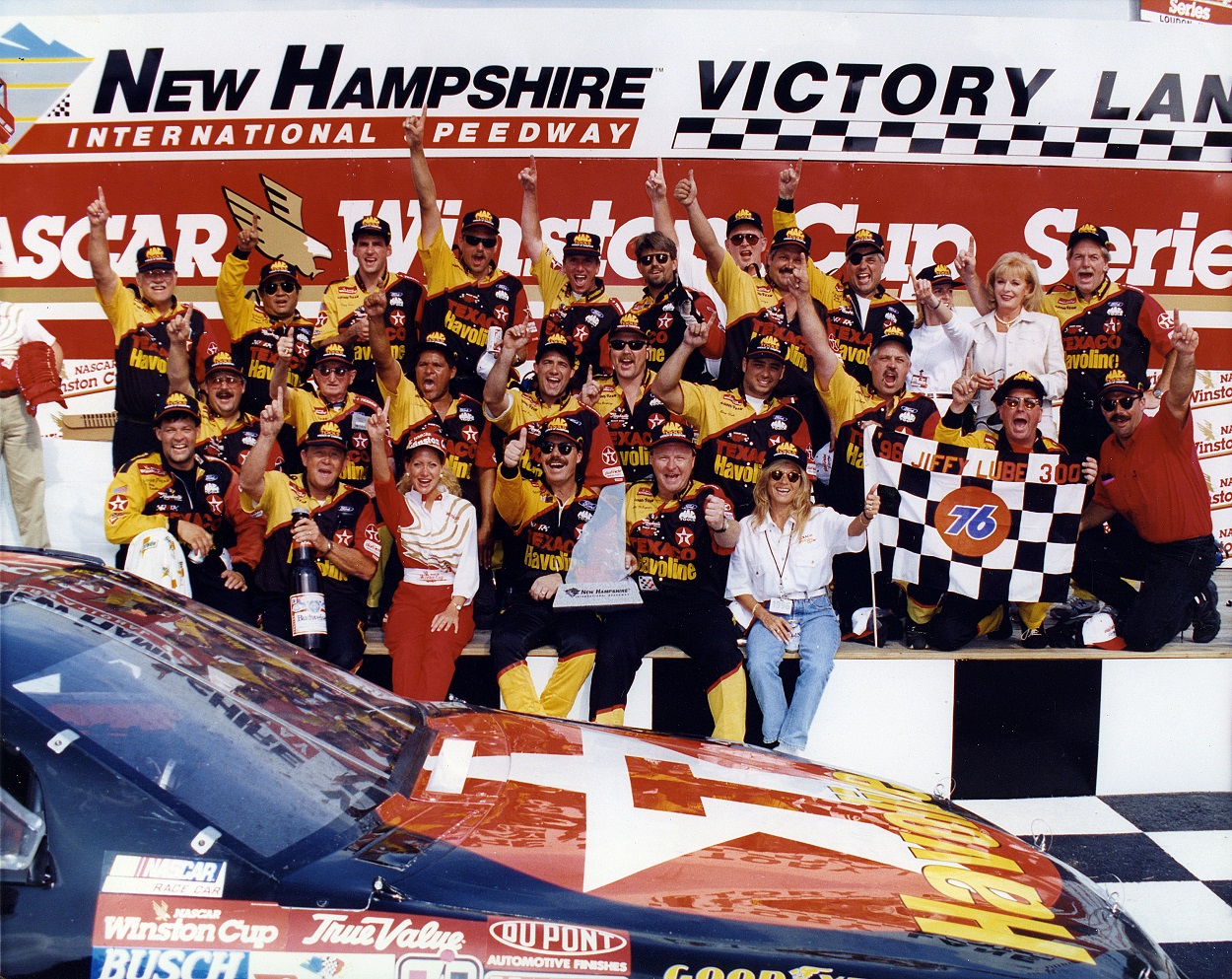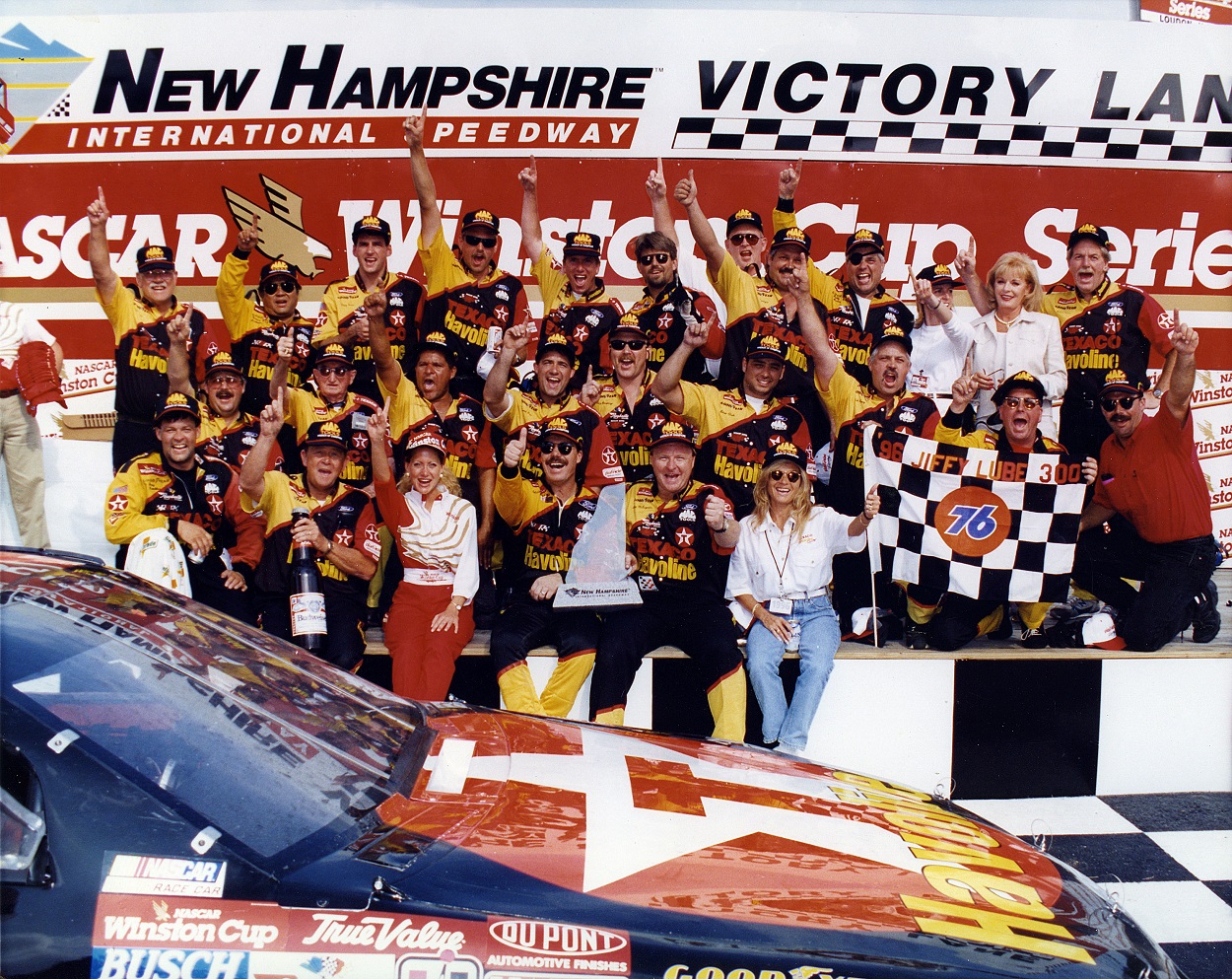 Irvan rejoined the Cup Series on a full-time basis in 1996 and actually won his Daytona Duel 125 qualifying race. As far as actual points races were concerned, he recorded seven top-10 finishes in his first 15 races, including a runner-up at Martinsville, leading into the Jiffy Lube 300 at New Hampshire Motor Speedway in mid-July.
Irvan began the race in the sixth position and was one of 15 drivers to lead at least one lap at "The Magic Mile" that day and one of eight to lead at least 10 laps. In total, he led for 38 laps and took the lead for good on lap 278 as he overtook Ken Schrader and cruised to a 5.47-second victory over Yates Racing teammate Dale Jarrett. And he couldn't have been more excited to be back in Victory Lane (h/t Fox Sports).
"I just stayed focused on what I had to do and didn't think about winning until the last lap. It's amazing that we made it back to Victory Lane. Daytona was great, but this is what it's all about, to win in Winston Cup."

Ernie Irvan
Irvan captured a second checkered flag for the year a couple of months later in Richmond and finished 10th in the points standings.
He won the following year in Michigan but a second accident at the track five years to the day after his first forced him to retire
The following year, in yet another emotional scene, Irvan took the checkered flag at the Miller 400 at Michigan International Speedway, the very track on which he'd nearly died a few years earlier.
Sadly, that would be the final Cup Series win of his career as on August 20, 1999, exactly five years to the day after his life-threatening accident, Irvan again crashed during a practice run in Michigan and again had to be airlifted from the track. Suffering head and lung injuries yet again, he retired two weeks later.
Race stats courtesy of Racing Reference