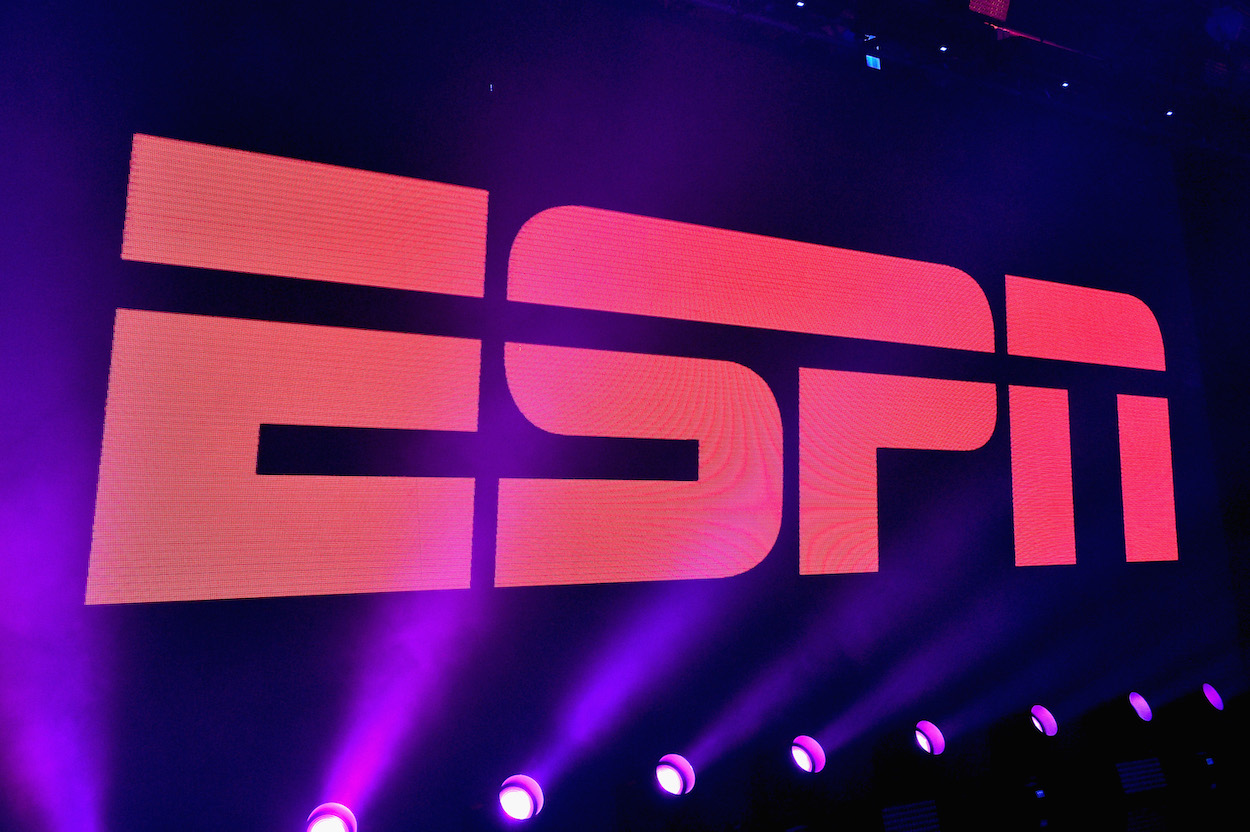 ESPN Reporter Violently Crushed on Set During Frightening Incident When Large Wall Collapses on Live TV
An ESPN reporter was violently crushed in a frightening incident when a large wall inexplicably collapsed during the middle of a live broadcast.
Sports are the best unscripted drama. That's the reason fans regularly shell out their hard-earned cash to attend games and commit to hours of watching a particular sport in person or on television each season. 
However, that drama isn't always limited to the playing field and it can sometimes involve those tasked with covering it. This week a bizarre and very frightening scene played out on live television when an ESPN reporter was violently crushed by a collapsed wall during the middle of a broadcast.
ESPN reporter violently crushed by falling wall  
This week ESPN Colombia reporter Carlos Orduz sat in his chair for the ESPN FC Radio broadcasts like he had countless times before and talked about soccer with his show co-hosts. Nothing seemed out of the ordinary. Then, disaster struck.
The ESPN reporter had no idea that the large wall behind him had broken loose and started falling his way. In a matter of seconds, it violently came crashing down on the journalist from behind, slamming his face down on the desk and crushing him underneath.
The ESPN show co-hosts were visibly shocked by the incident, one of them calmly announcing they were going to a commercial break. After watching the wall come down so forcefully on Orduz, they didn't know what to expect. 
ESPN reporter suffered minor injuries from falling wall
After several tenuous moments, the crew got to the ESPN reporter and lifted the huge section of the wall off of him. Incredibly, he suffered just minor injuries and later tweeted about his condition.
"To those who wrote to me and greeted me about the accident last night, I must tell you that I am fine, thank God after the medical check-up, the respective examinations, any issue was ruled out, only a bruise and a blow to the nose (no fracture). Greetings and thanks."
The ESPN reporter later posted a video, which clearly showed he was not seriously injured by the wall.
Reporters commonly involved in dangerous incidents on the field
While the ESPN reporter and wall incident happened on the set, sideline reporters understand there are inherent hazards when in such close proximity to the action. 
Fox NFL reporter Pam Oliver found that out the hard way several years ago during pre-game warmup of a Giants-Colts exhibition game. The veteran reporter was standing on the sideline when the Colts backup quarterback airmailed a pass that drilled Oliver in the side of the face. She later admitted she had suffered a concussion from the errant throw.
There are countless other videos online of NFL and NBA reporters who unfortunately became part of the action in addition to covering it. In the end, it's a small price to pay when working a job that many would do for free. 
Like Sportscasting on Facebook. Follow us on Twitter @sportscasting19.