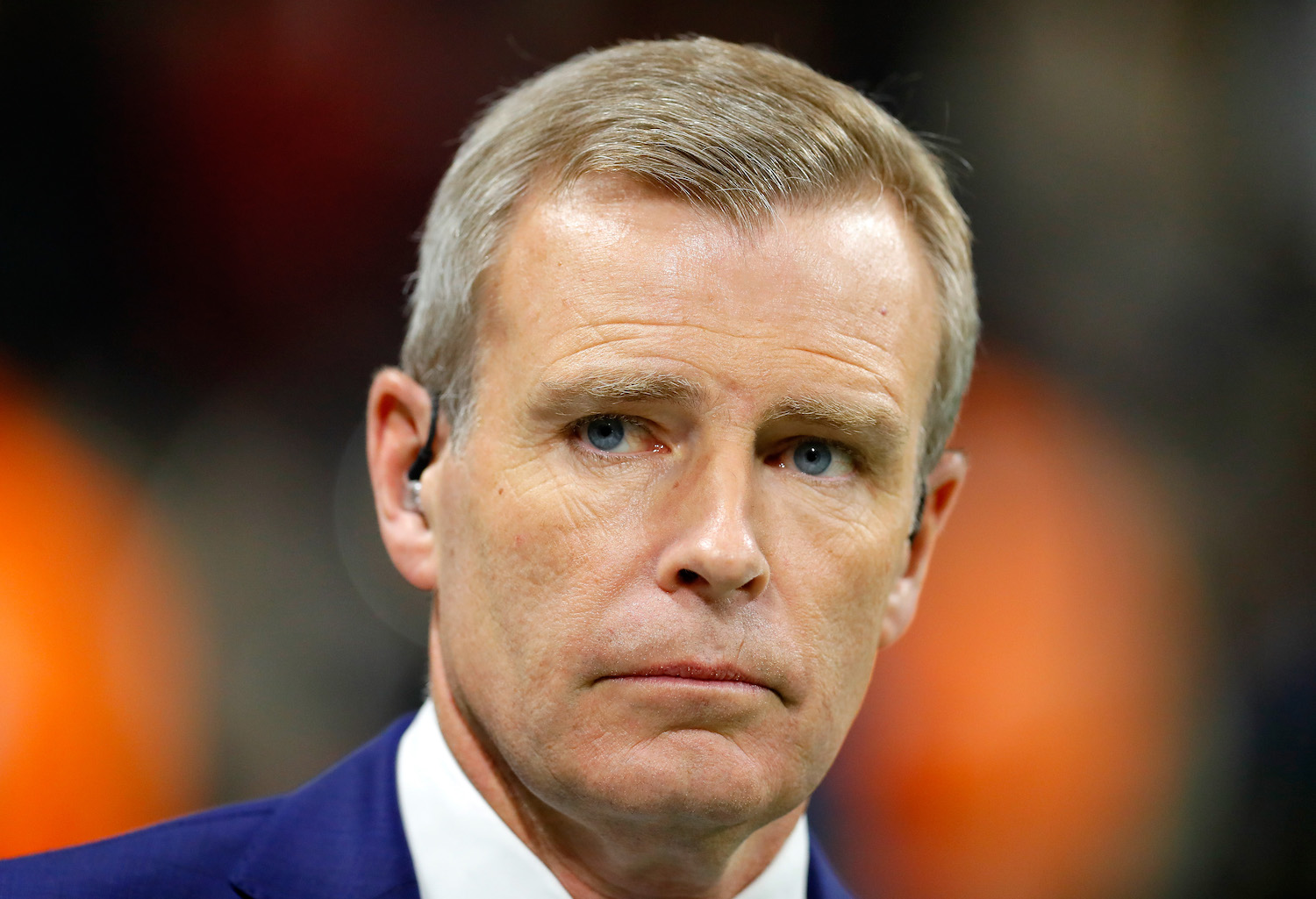 ESPN Exodus Continues as Veteran Storyteller Tom Rinaldi Bolts for Rival Fox Sports
Fox Sports has poached another one of ESPN's top stars. Tom Rinaldi will take his in-depth interviews and storytelling to Fox and joins a list of former ESPN stars who have left this year.
Every sports fan has turned on ESPN and watched and listened to the extraordinary storytelling ability of Tom Rinaldi. Since 2002, Rinaldi has delivered countless emotional and often inspirational stories from the world of sports. He was a mainstay for the network's Masters coverage for almost two decades. All of these things are past tense as Tom Rinaldi is taking his talents to the rivals at Fox Sports and, in doing so, continues an exodus of on-air stars that have left the Worldwide Leader in recent months. 
Tom Rinaldi's award-winning career
In Tom Rinaldi's almost two decades at ESPN, his reporting portfolio was quite diverse. He not only covered a variety of sports, like college football, golf, NBA, and tennis, but he worked in a range of reporting styles. He would work the sidelines of the College Football Playoff in January, and a few months later, he's inside Butler Cabin as the main interviewer at the Masters.
One of Rinaldi's biggest claims to fame has been his high-profile interviews. In 2010, he caught up with Tiger Woods for the first interview after his car accident and the personal scandal that ensued. 
Tom Rinaldi also was the first to interview former Baylor football head coach Art Briles upon his dismissal from the program following a well-publicized sexual assualt scandal.
His exclusive interviews are equaled by his uncanny ability to deliver a moving story about an athlete, coach, or maybe even a fan, that leaves the viewers in tears. These narratives regularly appeared in ESPN's lineup of programs, including College GameDay, E:60, SC Featured, Outside the Lines, and SportsCenter. His work has earned him 16 national Sports Emmy Awards, and seven national Edward R. Murrow Awards.
Tom Rinaldi leaving for Fox Sports
Tom Rinaldi's work across the network for two decades made an impression on his audience and his coworkers. That became quite evident after it was announced the long-time ESPN personality was heading out west to join the rival network at Fox Sports. 
College football analyst Kirk Herbstreit shared his thoughts on Rinaldi's departure on Twitter.
"I have ALWAYS appreciated Tom's talents & abilities. Love his story telling & care that he gives to each project. But the best thing about Tommy is he's a GREAT teammate w/ an unbelievable soul. Tom we love you-we appreciate you-and we are happy for you-You'll be missed greatly!" 
According to the New York Post, Tom Rinaldi's new work at Fox will be featured across the network's major sporting events, including the Super Bowl, World Series, World Cup, and college football.
Joins others who have left ESPN like Adam Amin and Emmanuel Acho
Tom Rinaldi's departure comes just weeks after ESPN laid off 300 current employees and announced another 200 positions would not be filled. For months, the Worldwide Leader has watched as one top personality after another has moved to work with the direct competitor.
In May, play-by-play man Adam Amin, who had worked at the network since 2011 and had covered MLB, NBA, and college football, announced he was leaving for Fox Sports. It was the first of several dominoes to fall in a matter of weeks. 
A month later, ESPN lost two more prominent personalities who specialized in college football. Former Saints and Super Bowl champion linebacker Jonathan Vilma, who had worked as a college football analyst, and former Texas Longhorns star Emmanuel Acho, who worked as a studio co-host and talk show guest, both announced they were joining Fox.
Tom Rinaldi is just the latest in a line of ESPN's top talent who have decided, after years at the original sports network, it was time to move on to new opportunities. Whether ESPN can stop the exodus, or if it even wants to, remains a lingering unanswered question.