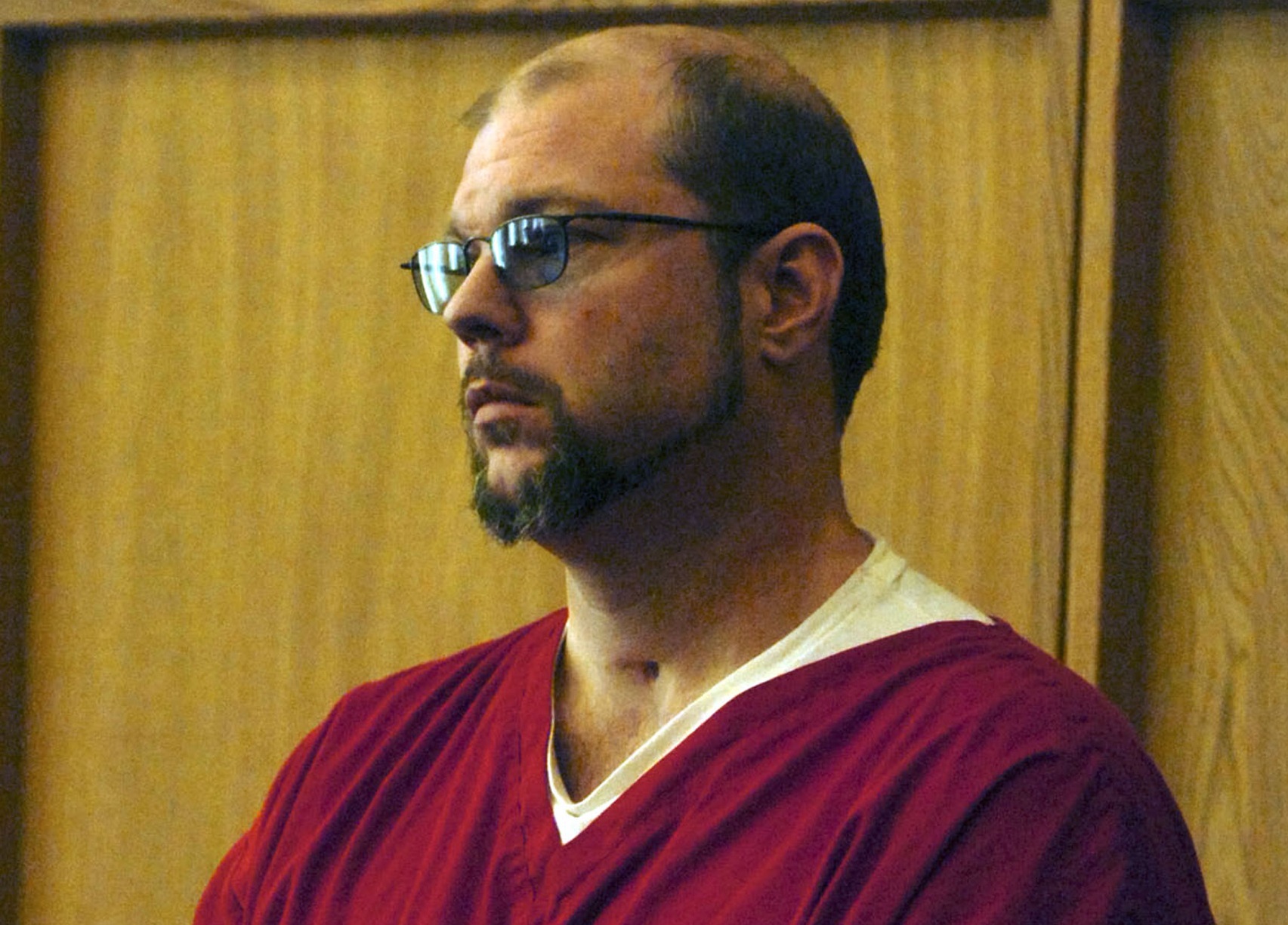 Ex-Raiders Lineman Barret Robbins' Life Story Turns a Little More Tragic Each Day
Retired Oakland Raiders lineman Barret Robbins, who disappeared before Super Bowl 37, continues to have run-ins with law enforcement.
Barret Robbins' greatest season as a mainstay of the Oakland Raiders ended with a stunning development hours before Super Bowl 37 in San Diego. It marked the start of a descent from All-Pro offensive lineman to a deeply troubled man after his playing days.
Robbins' situation has grown worse with the news that he has been arrested three times in the past month.
Barret Robbins was a reliable Raiders lineman
Barret Robbins logged nine seasons as an NFL center after the Oakland Raiders drafted him out of Texas Christian in 1995. A reserve as a rookie, he would go on to start 105 games over his final eight seasons, all with the Raiders.
Injuries limited him to just two games in the 2001 season, but Robbins came back strong the following year to earn a trip to the Pro Bowl as a first-team All-Pro pick. His strong work helped the Raiders put up 450 points for the second-best output in the league, and they dominated the New York Jets and Tennessee Titans to reach the Super Bowl.
However, the personal and team success masked Robbins' problems, some of which would later be traced back to a diagnosis of depression while in college. It was only after being treated at the Betty Ford Clinic following the Super Bowl that Robbins was correctly diagnosed with bipolar disorder, signs of which had emerged during the season.
The Super Bowl incident was the start of the end
Super Bowl 37 should have been the highlight of Barret Robbins' NFL career, but he never made it to the game in San Diego. Two days before the game against the Tampa Bay Buccaneers, Robbins disappeared before a 9 a.m. team meeting and didn't resurface for nearly 36 hours. He missed numerous team functions during that time.
The Raiders later learned Robbins had crossed the border to Tijuana, Mexico, a metro area of approximately 2 million people and a popular tourist destination. A witness told The Washington Post that he saw the player drinking heavily in a bar. When Robbins finally returned to the team hotel, he was inebriated and disoriented. In fact, he thought his drinking binge was to celebrate the Raiders' victory in the game, which was to be played the following day.
Raiders head coach Bill Callahan actually held out hope that Robbins could play the title game. But the combination of the alcohol and Robbins not taking his medicine for an unknown number of days made that impossible. Backup Adam Treu had to fill in as the center, and the Buccaneers crushed the Raiders, 48-21.
Barret Robbins has had plenty of trouble since
Barret Robbins' difficulties only grew worse after the Super Bowl. Later that same year, he was arrested on Christmas Eve following an altercation with a bar security employee. And though he regained his starting job the following season, Robbins was one of the numerous athletes whose names turned up on the list of clients of the Bay Area Laboratory Co-operative (BALCO) in a performance-enhancement substance scandal that would bring down Olympic sprinter Marion Jones. The Raiders released Robbins in 2004.
In 2005, he was charged with attempted murder for an incident in which he was shot three times; a plea deal kept him out of prison, according to ESPN. A 2010 traffic stop led to a drug arrest and 18 months in prison.
In August 2016, Robbins was accused of punching a mother and her daughter at a hotel. The Miami Herald reported there was also a 2018 arrest on charges of cocaine and drug paraphernalia possession.
The latest news on Robbins, now 47, does not bode well for him. According to Heavy.com, sports radio host Andy Slater of WMEN-AM in Miami reported that Robbins has been arrested three times in the past last month. Slater added that police have frequently found the retired player sleeping outside a convenience store.