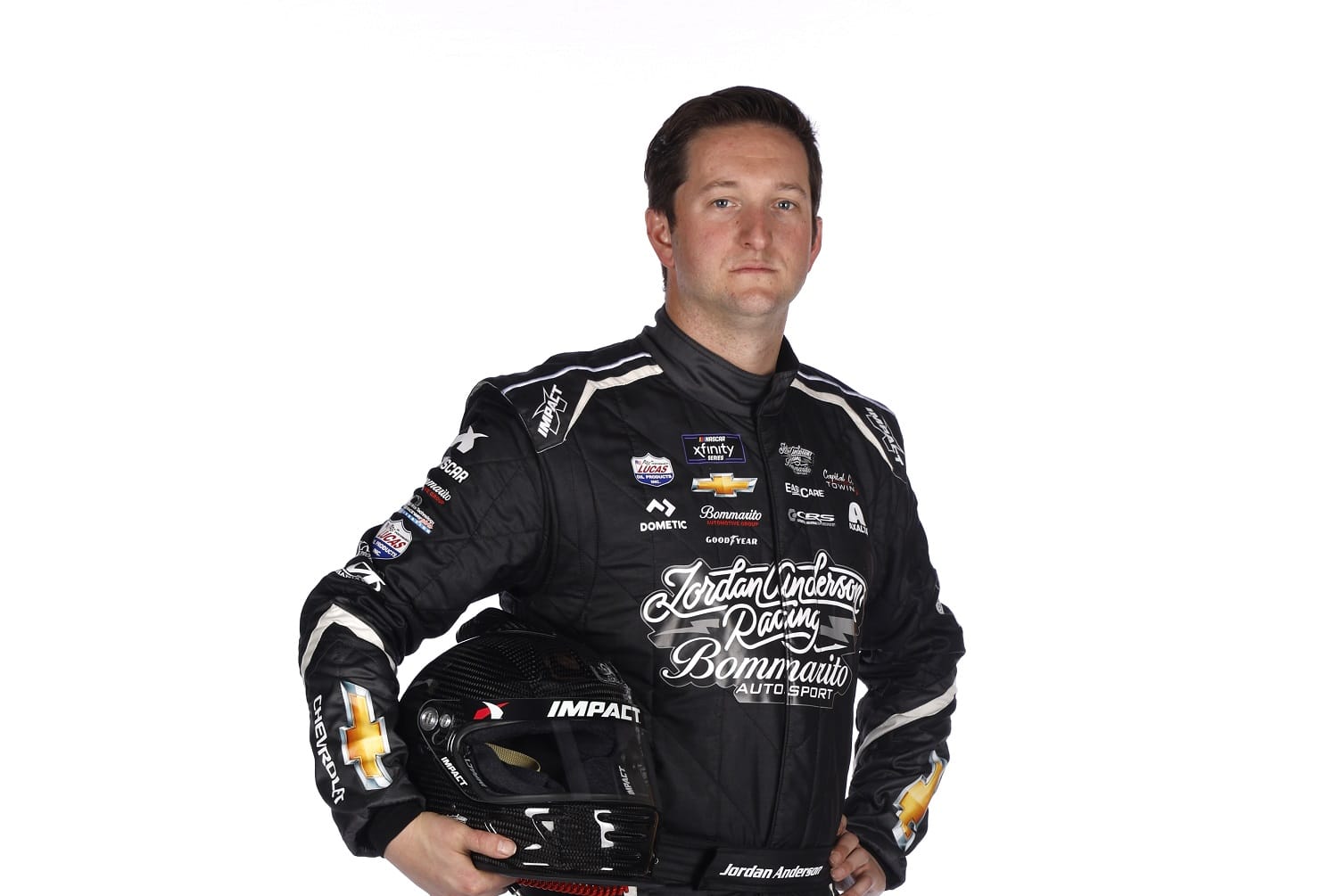 The Family of America's Crew Chief Gets a Huge Scare at Talladega
Longtime NASCAR driver Jordan Anderson suffered second-degree burns during a truck series wreck at Talladega.
Jordan Anderson hasn't found much luck yet as either a driver or an owner in NASCAR. However, good fortune was with the 31-year-old from South Carolina on Saturday at Talladega.
Despite crashing into the infield wall, Anderson was able to escape a fire in his truck during racing action at the Alabama superspeedway with relatively minor burns. Best known by some as the son-of-law of Larry McReynolds (a/k/a "America's Crew Chief"), he very nearly became a tragic story on a big playoff weekend.
Jordan Anderson suffered burns during the Camping World Truck Series race
Veteran driver Jordan Anderson suffered second-degree burns to his neck, face, knees, and right arm before jumping from his burning NASCAR Camping World Truck Series No. 3 Chevy on Saturday at Talladega.
Anderson, 31, was running fourth early in the race when his truck spun, and flames began shooting from beneath the truck's body. The truck continued toward the track's infield wall as Anderson began unbuckling his safety restraints. The truck slammed into the wall, coming to rest alongside it, and Anderson jumped out a moment later, scrambled along the wall, and fell to the ground.
Medics took Anderson to the infield care center, where he was evaluated and then airlifted to a hospital in Birmingham.
Jordan Anderson: 'Scariest moment of my racing career'
Jordan Anderson's racing resume is relatively thin for someone who's been driving in the trucks series since 2014 and the Xfinity Series since 2015. In a combined 157 starts, he has produced just seven top-10 finishes and is still looking for his first victory. He has made just five starts this year, all in the Camping World Trucks Series, and his best showing has been 14th at Texas Motor Speedway over the summer.
He has also been putting a degree in business and marketing to use as a team owner since 2018, with Myatt Snider driving Anderson's No. 33 Chevy in this season's Xfinity Series. In 146 combined trucks and Xfinity starts, many of which have been by the owner, there have been 16 top-10 finishes.
Given the safety risk of driving vs. the financial risk of ownership, Anderson may want to consider watching his fleet from the pit box rather than competing for much longer. Saturday's spinout and fire was one of the scariest moments of what's been a frightening season in general across NASCAR.
"No doubt God's hand was protecting me through that one," Anderson wrote on social media after being released from the hospital. "Scariest moment of my racing career by far."
The driver married Larry McReynolds' daughter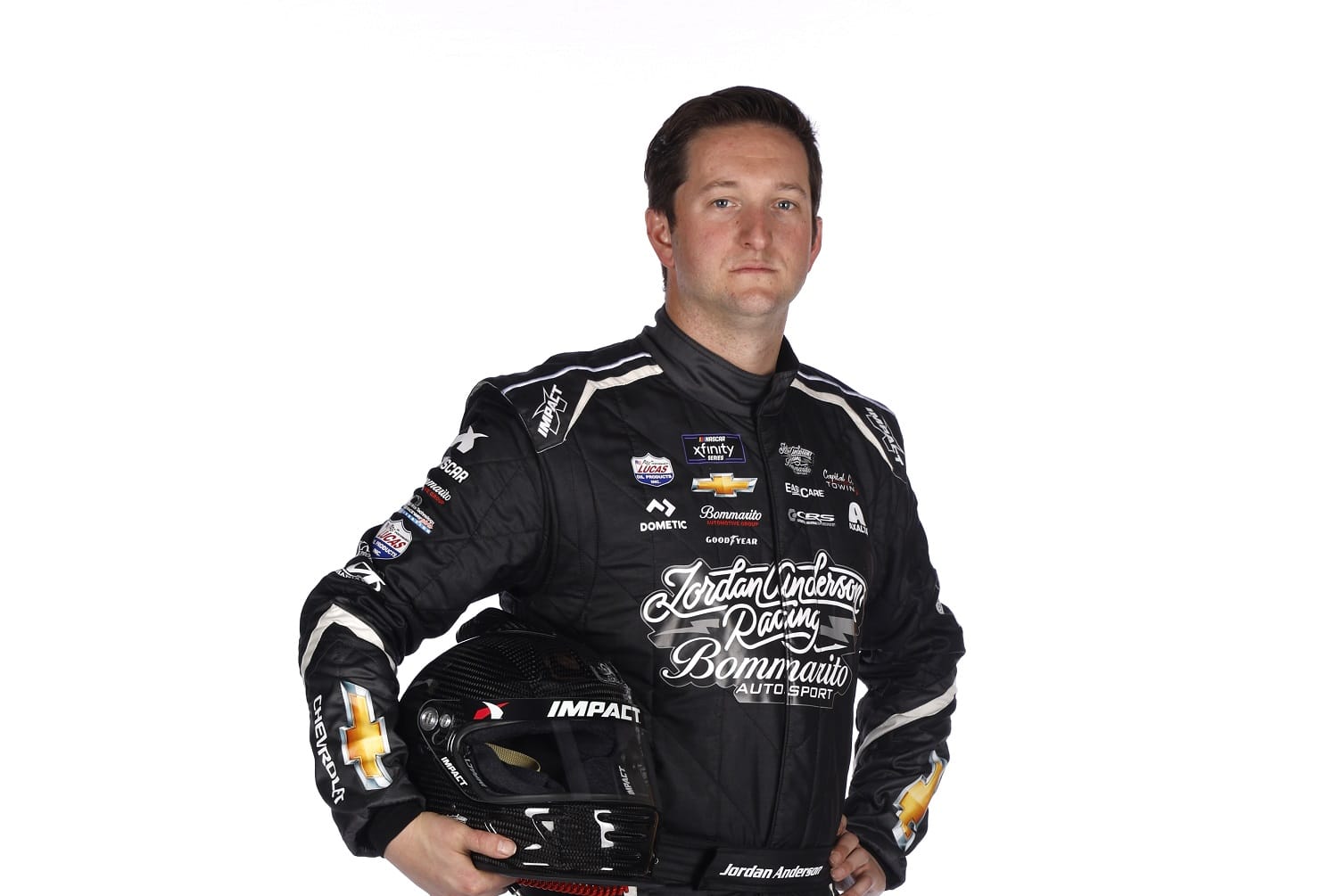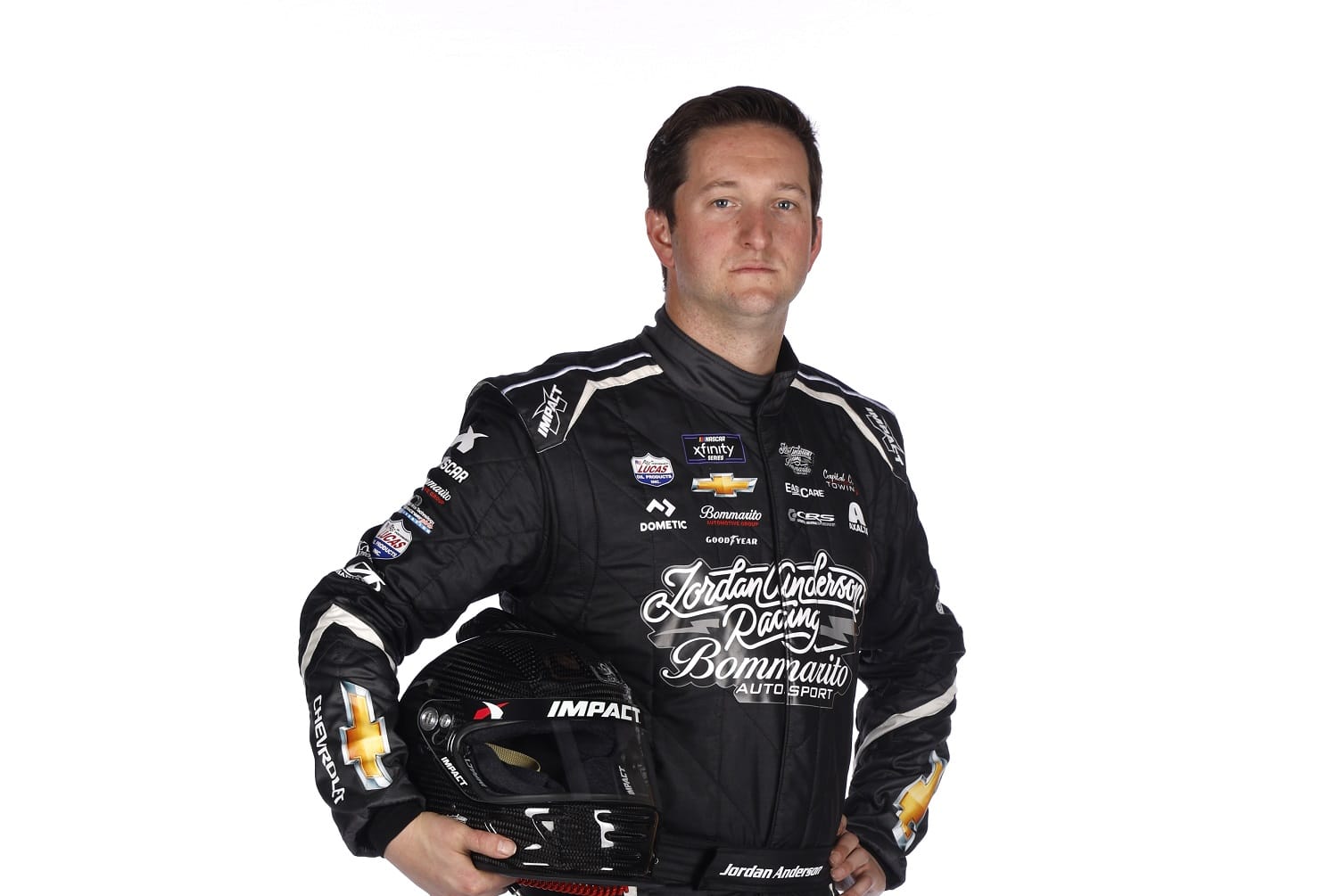 Jordan Anderson's highlight of the 2021 NASCAR season was unrelated to racing. A month before the season started, he revealed that he had become engaged to Kendall McReynolds.
McReynolds is the daughter of Larry McReynolds, who was the crew chief for Daytona 500 victories by Davey Allison and Dale Earnhardt and has gone on to a broadcast career as "America's Crew Chief" at Fox Sports.
Anderson and Kendall McReynolds married earlier this year.
All stats courtesy of Racing Reference.
Like Sportscasting on Facebook. Follow us on Twitter @sportscasting19 and subscribe to our YouTube channel.
Got a question or observation about racing? Sportscasting's John Moriello does a mailbag column each Friday. Write to him at [email protected].