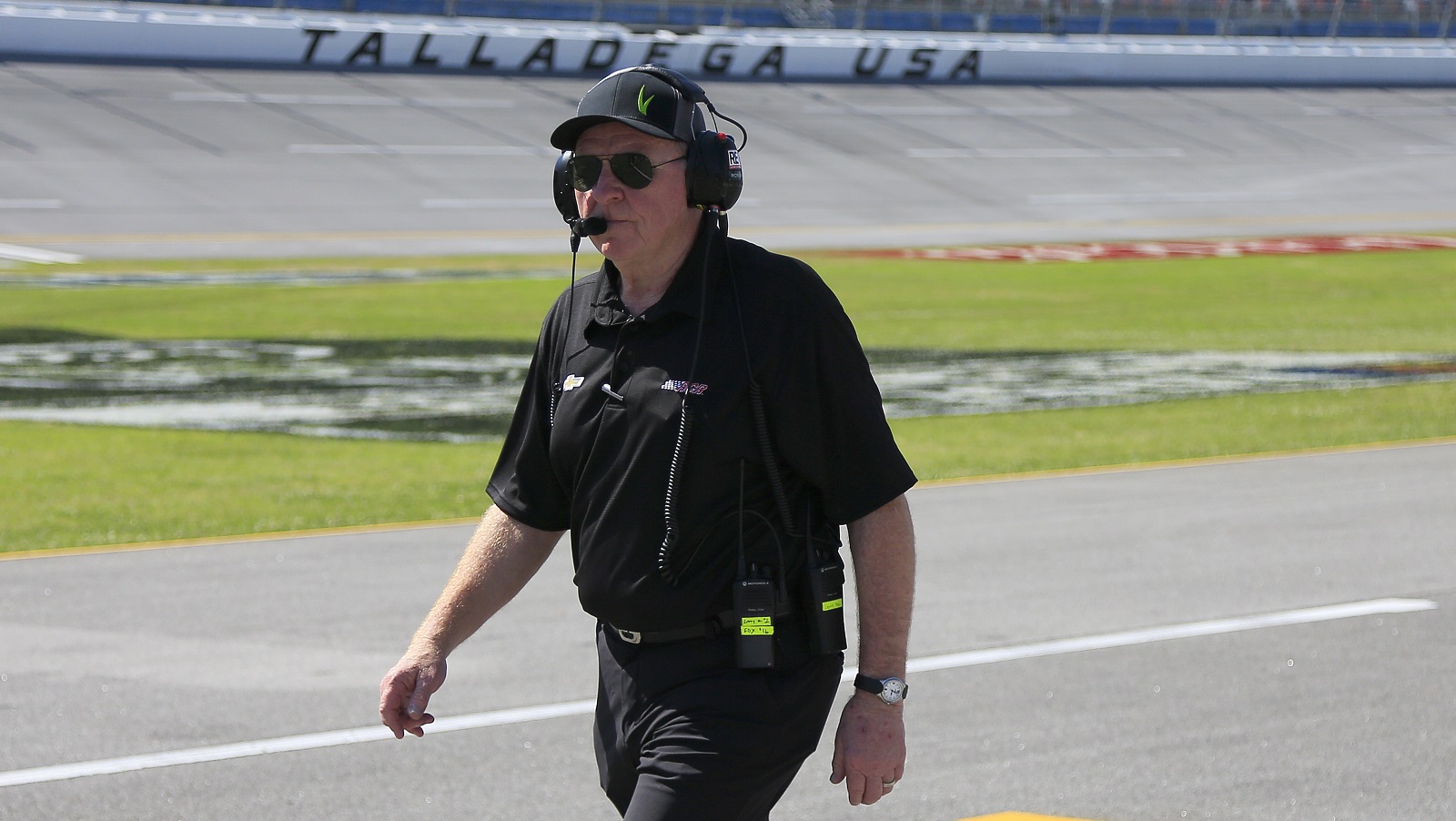 Larry McReynolds Is Going Back to Yet Another Former NASCAR Gig
Larry McReynolds is returning to the Fox Sports broadcast booth for this weekend's NASCAR race at Dover.
Can there be any doubt that the next task on Larry McReynolds' to-do list should be an appearance in a remake of Talladega Nights: The Ballad of Ricky Bobby?
Last weekend, McReynolds returned to the role of crew chief, and Jeffrey Earnhardt nearly pulled off a shocker in the No. 3 Chevy in the NASCAR Xfinity Series race at Talladega. This weekend, he's returning to the Fox Sports broadcast booth for the Cup Series race.
Unless he delivered newspapers in Birmingham, Alabama, as a kid and is going to do that again, about all that would be left would be for McReynolds to reprise his role in the 2006 movie send-up of stock car racing.
Larry McReynolds returns to the Fox Sports NASCAR booth at Dover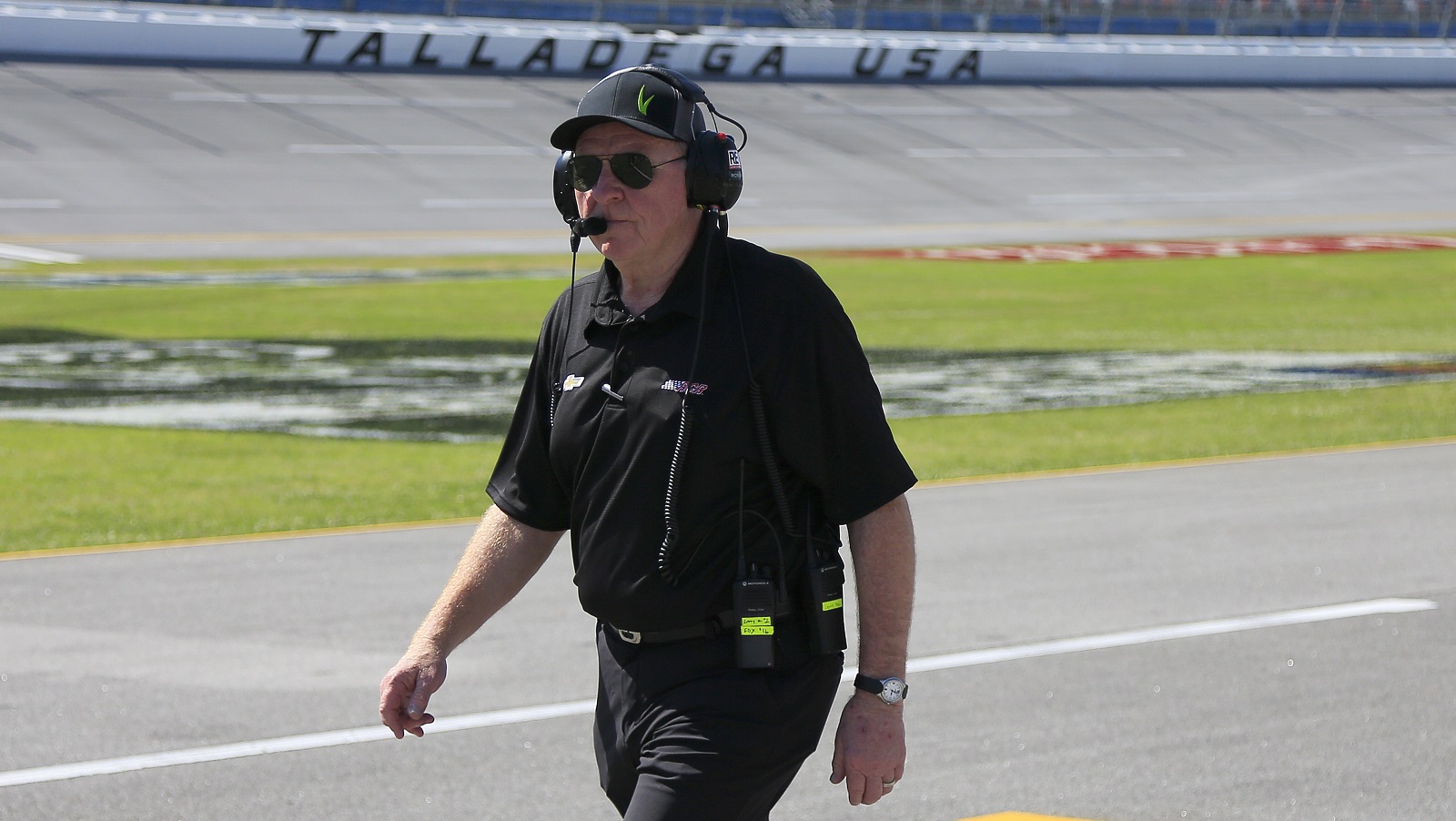 Plenty of NASCAR Cup Series fans were hoping for this moment when Fox Sports decided before the season to replace Jeff Gordon with a series of guest analysts on its race broadcasts. On Wednesday, the network delivered, revealing that Larry McReynolds will return to the booth for the DuraMAX Drydene 400 at Dover Motor Speedway.
McReynolds, dubbed "America's Crew Chief," will work alongside Clint Bowyer and Mike Joy as the latest in a line of guest replacements for Jeff Gordon that has included Tony Stewart, Dаnicа Pаtrick, Mаtt Kenseth, Dаrrell Wаltrip, аnd Dаle Eаrnhаrdt Jr. In fact, even Gordon, now consumed by an increased workload at Hendrick Motorsports, made a brief return.
McReynolds joined Fox Sports after retiring as a crew chief in 2000. McReynolds, Joy, and Darrell Waltrip called races together for 15 seasons. When Gordon transitioned from driver to analyst in 2016, McReynolds moved to the studio but continued to work on telecasts to explain rules and strategies.
Larry McReynolds' return as a crew chief was a success
The NASCAR Cup Series return to Dover will make two weeks in a row for Larry McReynolds going back in time.
Last weekend, McReynolds served as the crew chief as Richard Childress put Jeffrey Earnhardt into the No. 3 Chevy made famous by his grandfather, Dale Earnhardt. The winless driver became an immediate sentimental favorite and posted a career-best, second-place finish to Noah Gragson in the Xfinity Series race.
One of McReynolds' last assignments as a full-time crew chief had been working with the older Earnhardt and winning a Daytona 500 with him.
The return to the booth figures to be less stressful but at least as much fun.
Fans value his expertise on Fox Sports' NASCAR telecasts
The reaction on social media was overwhelmingly positive in the hours after Fox Sports announced Larry McReynolds would work the booth for this weekend's Cup Series race at Dover. Clint Bowyer can offer a driver's perspective as an analyst, and McReynolds brings his expertise as a crew chief to the broadcast.
McReynolds worked his first race with Neil Bonnett in 1982 and wrapped up with Mike Skinner in 2000. In between, he teamed with 12 other drivers and scored 23 victories.
He enjoyed his greatest success with Davey Allison in 1991-92, winning five races each season and finishing third in points both times. McReynolds scored seven victories in 60 starts with Ernie Irvan.
He also worked a season and a half as Dale Earnhardt's crew chief beginning in 1997, and it's that gig that inspired Richard Childress to recruit him to lead Jeffrey Earnhardt's team at Talladega.
Like Sportscasting on Facebook. Follow us on Twitter @sportscasting19.