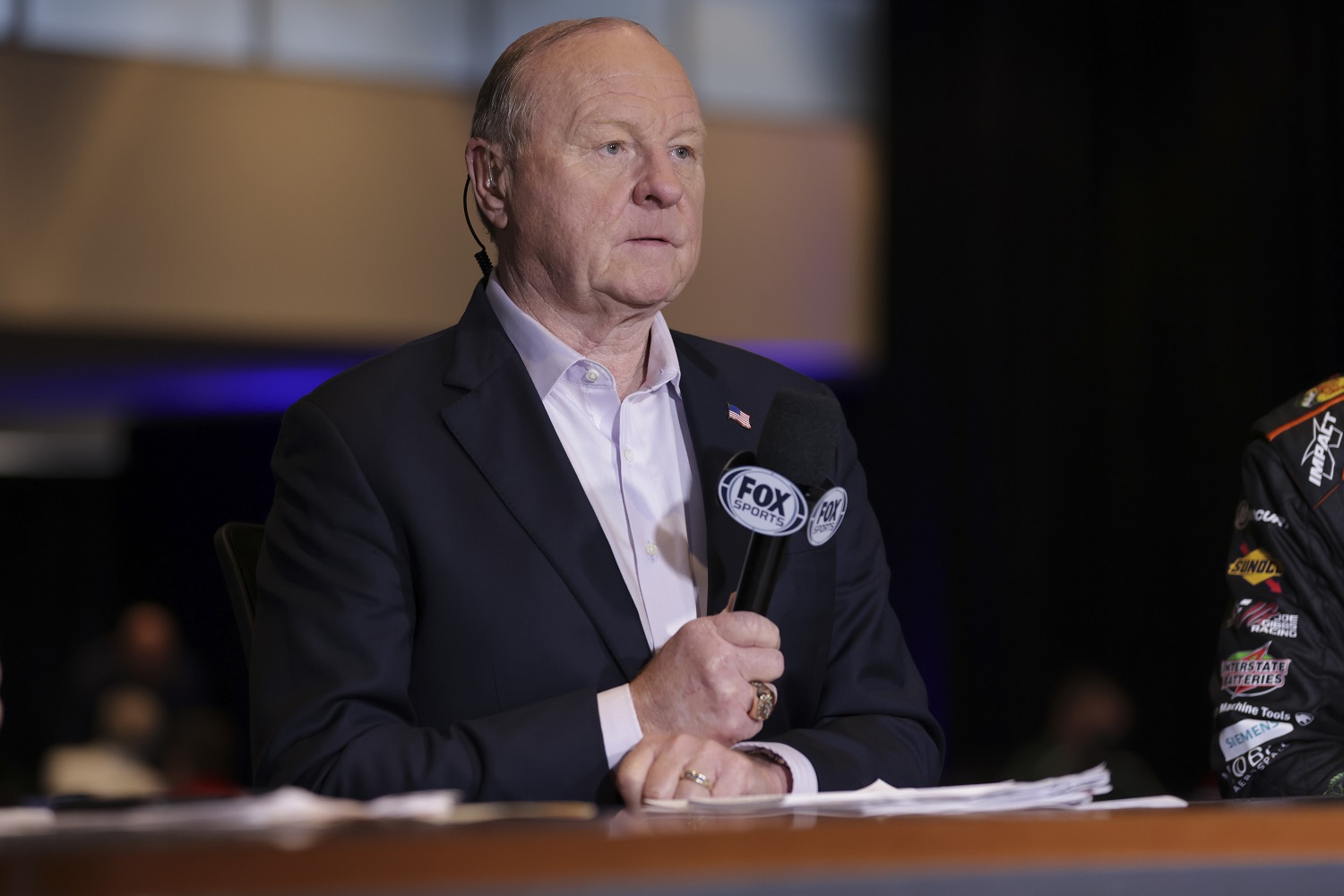 RCR Doubles Down by Dragging Larry McReynolds Out of 'Sabbatical' for Talladega
Larry McReynolds will serve as Jeffrey Earnhardt's crew chief for the Xfinity Series race at Talladega.
Larry McReynolds had quite the busy weekend. On Saturday, the Fox Sports NASCAR analyst walked daughter Kendall down the aisle as she married truck series driver Jordan Anderson.
On Sunday, he disclosed an impending one-off comeback even though he says he technically never left.
Larry McReynolds will be Jeffrey Earnhardt's crew chief at Talladega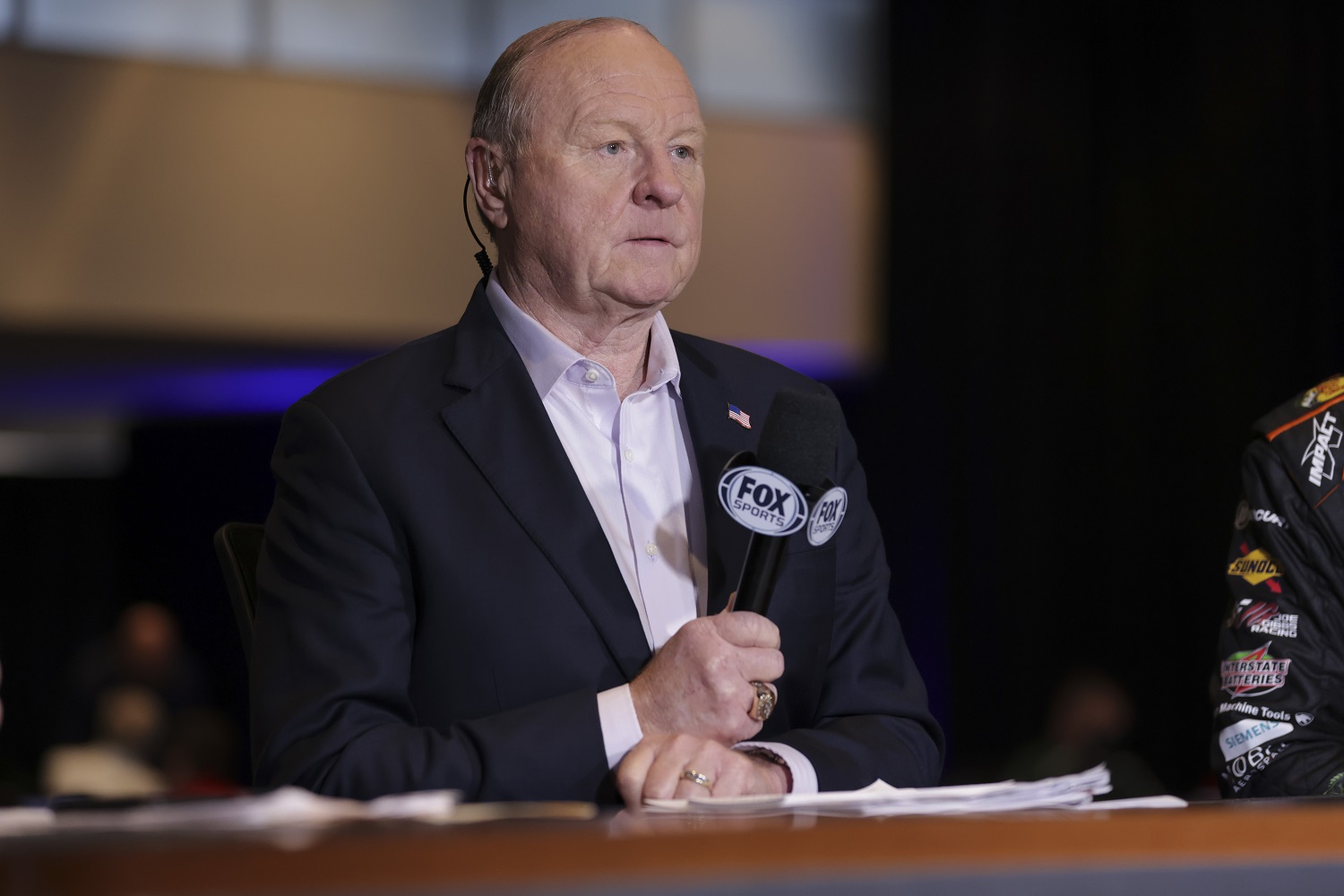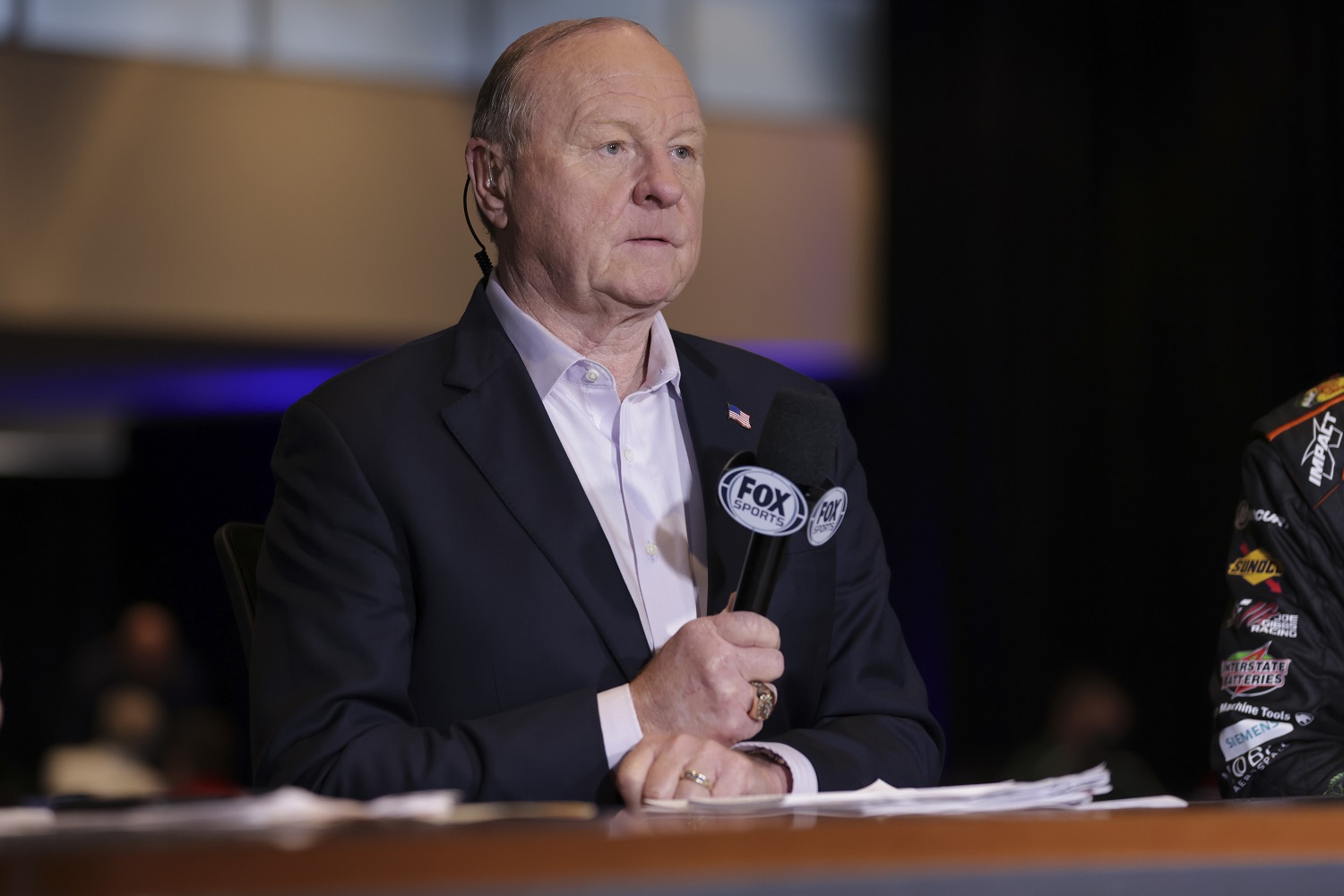 Larry McReynolds made a seamless transition from crew chief to racing analyst for Fox on NASCAR telecasts. Now, he's going back in the other direction for a temporary gig with former employer Richard Childress.
Reynolds revealed before the Bristol dirt race on Sunday that he will serve as the crew chief at Talladega Superspeedway next weekend as Jeffrey Earnhardt climbs into the No. 3 Chevy in the Xfinity Series.
It's been 24 years since McReynolds worked as the crew chief for Jeffrey's grandfather, Hall of Fame driver Dale Earnhardt, and 22 seasons since he stood atop the box for any driver. However, McReynolds jokes that he never actually retired.
"Just for the record, at the end of 2000, I never used the world retire," he said on the telecast. "I said sabbatical, and it's been a long sabbatical."
The so-called sabbatical began in the Fox booth alongside Mike Joy and Darrell Waltrip. McReynolds left the race-day booth in 2015 but remains prominent on NASCAR telecasts.
Larry McReynolds worked with 14 drivers
Larry McReynolds worked his first race as a crew chief with Neil Bonnett in 1982 and wrapped up with Mike Skinner in 2000. In between, he worked with a dozen other drivers and scored 23 victories.
He scored his greatest success with Davey Allison in 1991-92, winning five races each season and finishing third in points. McReynolds also scored seven victories in 60 starts with Ernie Irvan.
McReynolds also worked a season and a half as Dale Earnhardt's crew chief beginning in 1997, and it's that gig that served as the inspiration for Richard Childress to ask him to work as the crew chief on Jeffrey Earnhardt's car next weekend at Talladega.
The collaboration with McReynolds resulted in Dale Earnhardt's lone Daytona 500 victory in 1998 after two decades of frustration. 
Jeffrey Earnhardt will be in his grandfather's car
NASCAR veteran Jeffrey Earnhardt will drive the famous No. 3 Chevy in the Xfinity Series race at Talladega Superspeedway on Saturday for Richard Childress Racing. Earnhardt is the grandson of Cup Series great Dale Earnhardt, a 10-time winner on the 2.5-mile track so closely associated with that car.
"What a dream come true," Earnhardt said in the RCR statement. "The chance to be behind the wheel of the No. 3 car for RCR, that my pawpaw made famous, has long been a dream of mine and now it's finally happening."
Dale Earnhardt drove for RCR from 1984 until his death in 2001. He won 76 races and seven Cup Series season championships.
All stats courtesy of Racing Reference.