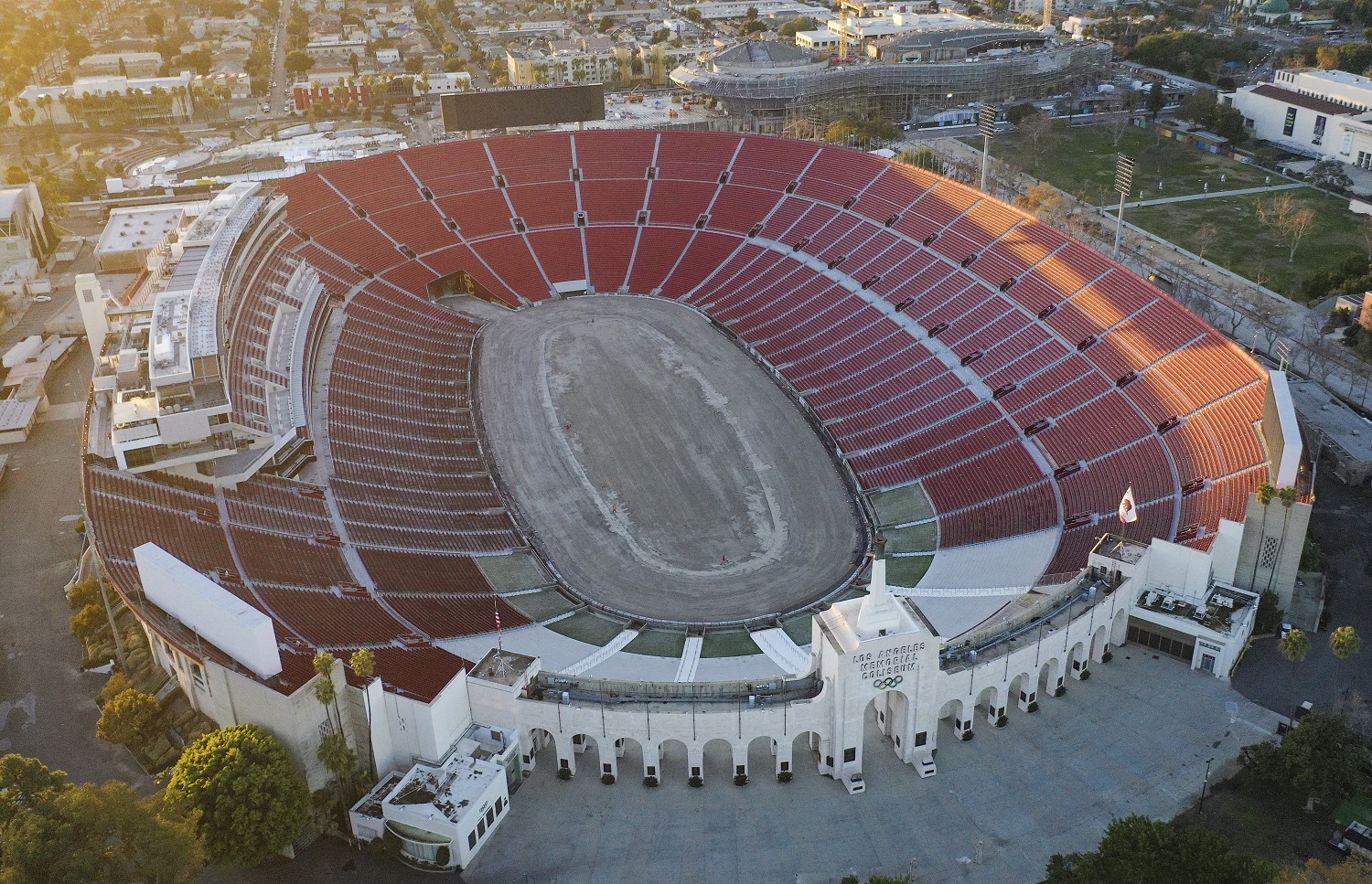 Dale Earnhardt's Record for Busch Light Clash Victories Might Stand Forever in the NASCAR Record Book
Dale Earnhardt's record for Busch Light Clash victories was partly a function of the event being staged at Daytona each year. Now, it's being moved around.
A new venue and format for the Busch Light Clash make it all the more likely that Dale Earnhardt's domination of the race might be impossible to nudge from the NASCAR record book. Paradoxically, Earnhardt's feat of six victories in the season-opening exhibition is firm the moment it becomes a moving target.
The Busch Light Clash is leaving Daytona for the first time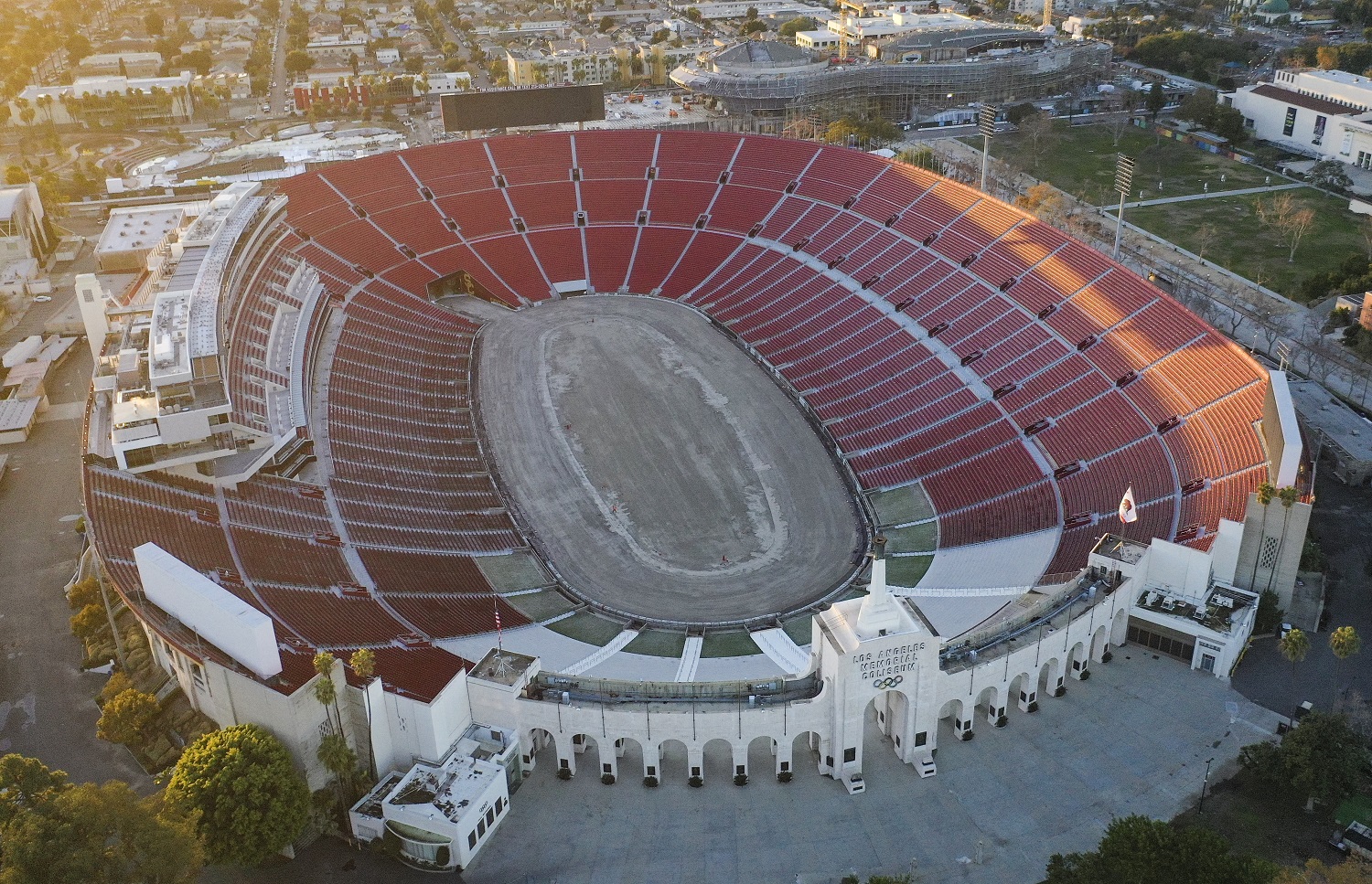 The Busch Light Clash started as a marketing tool for the beer brand in 1979, three years before NASCAR anchored the Daytona 500 at the start of the Cup Series schedule, and grew into a mainstay of Speedweeks, the flurry of activity leading up to the big race.
The initial format consisted of a 50-mile sprint race for the previous season's pole winners on the 2.5-mile Daytona International Speedway oval, and it has always been an exhibition that does not count in the season points race.
The length of the race grew to 175 miles to 2001. And although it moved to the road course in 2021, the Busch Light Clash remained at Daytona until this year. Looking to attract more attention, NASCAR moved the 2022 edition to the Los Angeles Coliseum, slotting it into the week between the NFL's conference championship games and Super Bowl 56 in Los Angeles.
Moving the Busch Light Clash around likely will contribute to Dale Earnhardt holding on to the record for wins.
Dale Earnhardt owned Daytona, and the Busch Light Clash was no exception
So much was made of Dale Earnhardt's struggle to snare a Daytona 500 victory, which finally happened in 1998, that casual NASCAR fans might not be aware of just how successful "The Intimidator" was at the superspeedway. The modest three victories in 46 points races were merely the beginning.
Earnhardt won six IROC races, seven Xfinity Series races, a dozen twin 125s, and six Busch Light Clashes to round out his record-setting 34 victories at Daytona International Speedway.
All those laps run at Daytona during his Hall of Fame career contributed to Earnhardt developing a knowledge of the track perhaps matched by others but likely not surpassed. Combine that with top-notch cars built by Richard Childress Racing and set up by accomplished crew chiefs, and you have a formula for six Clash wins from 1980-95.
Dale Earnhardt's record for Busch Light Clash wins might stand forever
Dale Earnhardt leads the all-time Busch Light Clash victories list with six, and he may remain No. 1 due to multiple factors. For starters, Kevin Harvick and Denny Hamlin, the active drivers tied for second at three wins, are 46 and 41 years old, respectively. Thus, there's the question of how many more opportunities they'll have.
The bigger issue that could hold back younger drivers is that NASCAR probably isn't done moving the race around. The Los Angeles Coliseum, which has a Clash option through 2024, is about as unconventional a venue as one can imagine. Literally, no one has any experience that translates to racing there; half or more of the field has never competed on a quarter-mile asphalt track in a stock car. Twenty-three finalists on Sunday will be able to draw upon their skills, but none will be able to draw upon their expertise.
Sports Business Journal reports NASCAR has spent more than $1 million to transform the Coliseum into a racing venue. The payoff will come in the form of at least 50,000 fans showing up, many for their first race.
Though costly, NASCAR could bring the Busch Light Clash to untapped markets or to tracks seldom used by the Cup Series, literally making Earnhardt's six wins a moving target. Every such move has the potential to feel like starting over, making Earnhardt-like domination that much more challenging. Throw in a format change that could eliminate past champions during qualifying, and the odds of drivers becoming multi-time winners fade a little bit more.
Like Sportscasting on Facebook. Follow us on Twitter @sportscasting19.