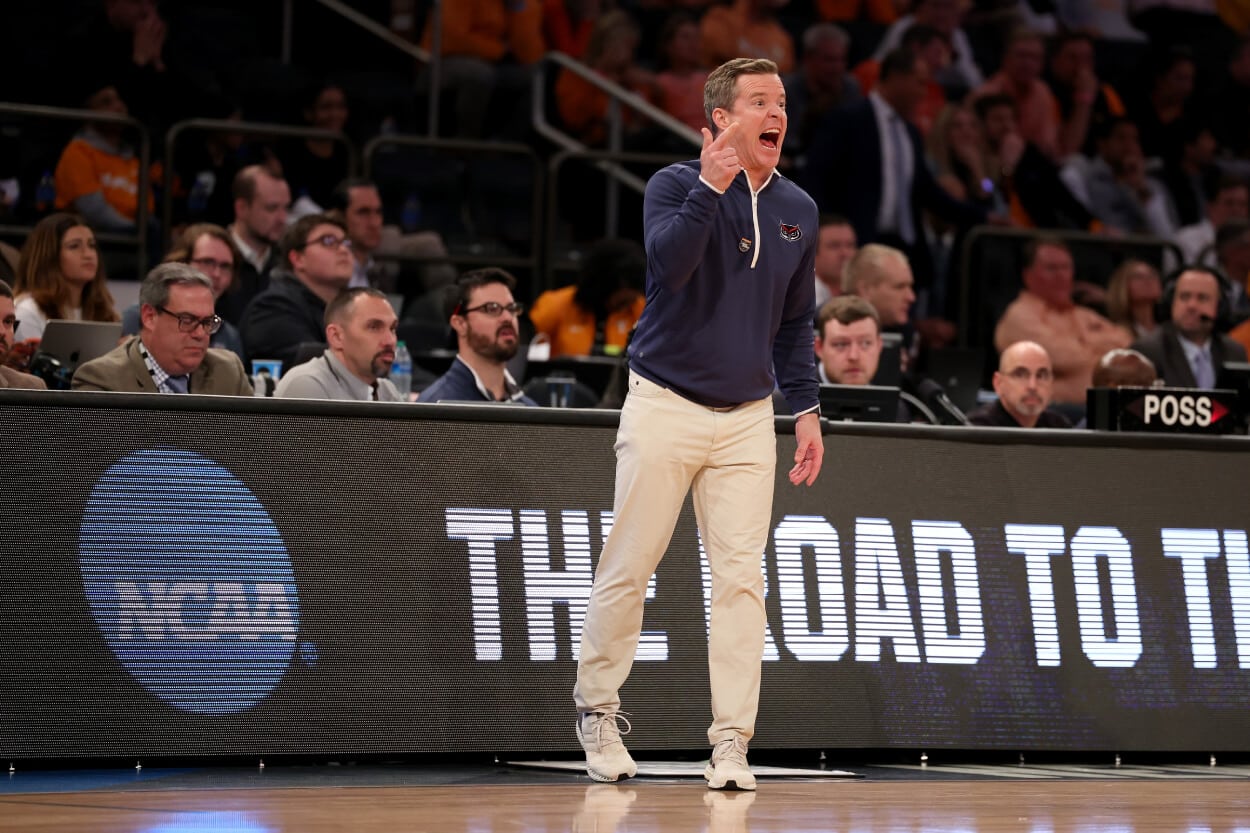 FAU Coach Dusty May Has More Respect for Behind-the-Scenes Staff Members Than Most NCAA Coaches Do
Can Dusty May and the FAU Owls continue to shock the college basketball world?
Florida Atlantic University men's head basketball coach Dusty May didn't dream of hitting the big shot to win a championship. His goal was to be the guy who drew up the play and had players in the right spots, so someone else could knock down the game-winner. Coaching was all he ever wanted to do.
May is in his fifth season at FAU and has his Owls rolling as an underdog in the 2023 version of March Madness. After Thursday night's 62-55 upset victory over Tennessee, May has FAU in the Elite Eight of the NCAA Tournament. As the 46-year-old coach preps for Saturday's game against No. 3 Kansas State, he reflected on what it took to get where he is today.
Dusty May paid his dues to get where he is today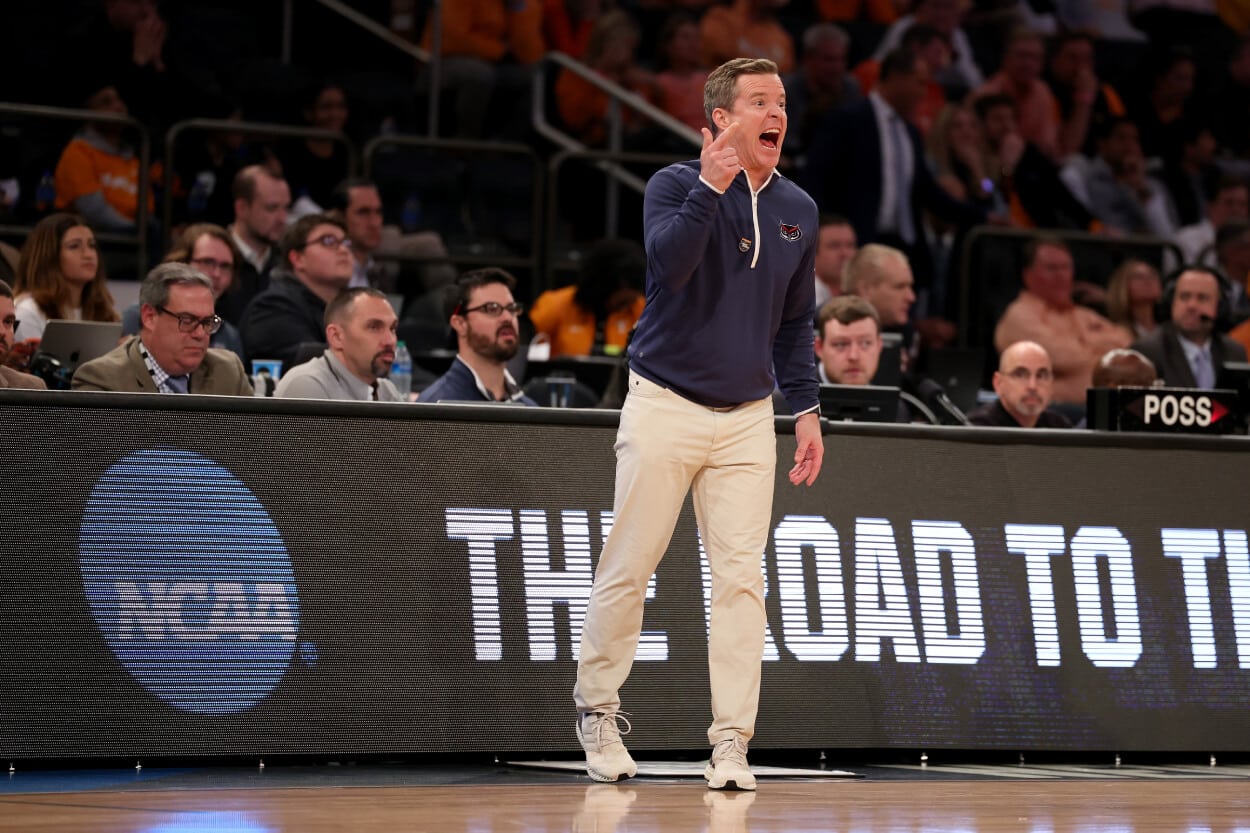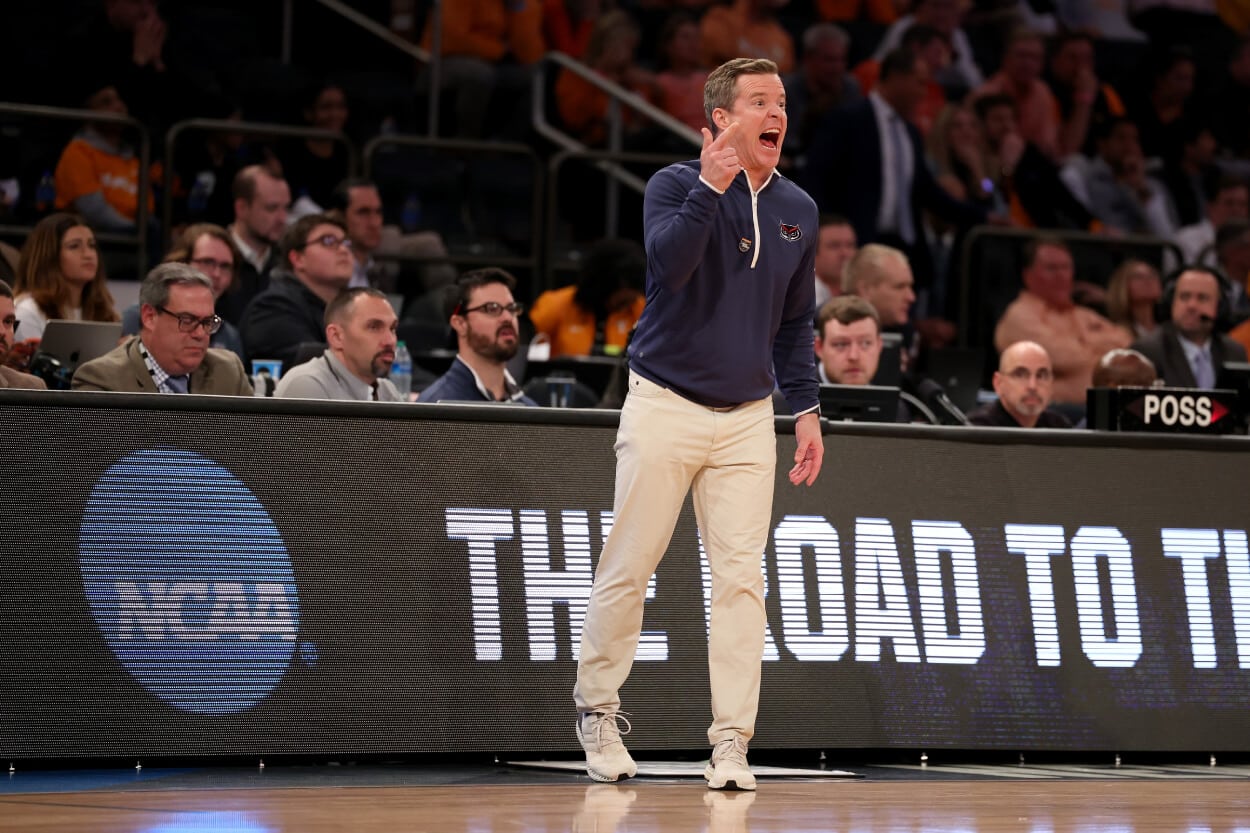 Dusty May isn't like most coaches who were star players and climbed the reaching ranks. Although he's paid his dues as an assistant at various schools, he wanted to get into coaching from the get-go. He didn't need to be on the court taking jumpers and dribbling between his legs.
"All I ever wanted to do was be a high school basketball coach in Indiana," May said Friday, per The Washington Post. "This all kind of just happened."
It began as a student manager under the legendary Bobby Knight at Indiana University. Student manager wasn't the most glorious job, but it got him an up-close look at what goes on behind the scenes at a big-time basketball program. It wasn't always basketball-related, either.
Sometimes, it was getting Coach Knight doughnuts for breakfast while on the road, something he typically wanted by 6 a.m.
"It was usually a local doughnut shop," May told The Post, which stated that in one town, the bakery wasn't opened that early. May got up at 4 a.m. and drove an hour to make sure he'd have breakfast for Knight on time.
From there, May worked as an administrative assistant/video coordinator at USC from 2000-02. He returned to Indiana in an administrative role and then got his first assistant coaching gig at Eastern Michigan. May also was an assistant at Murray State, UAB, Louisiana Tech, and Florida. He certainly paid his dues before latching on as a head coach at FAU for the 2018-19 season.
May respects the work of his current team managers
Team managers don't get a whole lot of credit for the success of a basketball team. They are the little guys who go unnoticed, although May always takes notice. He's been there, and he knows how important simple tasks can be to a program.
Tyler Mumford is now what May was more than 20 years ago. He's one of the team managers at FAU. He might be under a microscope more than other team managers simply because May has been in those shoes.
"He'll come around and wipe up some spots with his foot," Mumford said. "That's kind of an indication we need to get over there and start wiping it up with a towel.
"He's just a super genuine guy. He really cares about what we do, and he makes it known that what we're doing is so central. He just really appreciates it, which is nice because a lot of coaches don't do that."
Oh, and by the way, May guided FAU to a 34-3 record this season and is one of eight coaches remaining in the NCAA tourney.
"FAU making the Elite Eight is one of the best jobs done in the history of college basketball. Period," said Georgia coach Mike White.