Felicia Spencer Relishing Underdog Role Against Amanda Nunes in UFC 250
It's no secret Amanda Nunes enters Saturday night's main event of UFC 250 as the heavy favorite. Nunes will be looking to defend her featherweight title against Felicia Spencer and increase her win streak to 11 as the two meet in the pay-per-view headliner. Spencer is well aware of her underdog status and is ready to prove her doubters wrong.
Who is Felicia Spencer?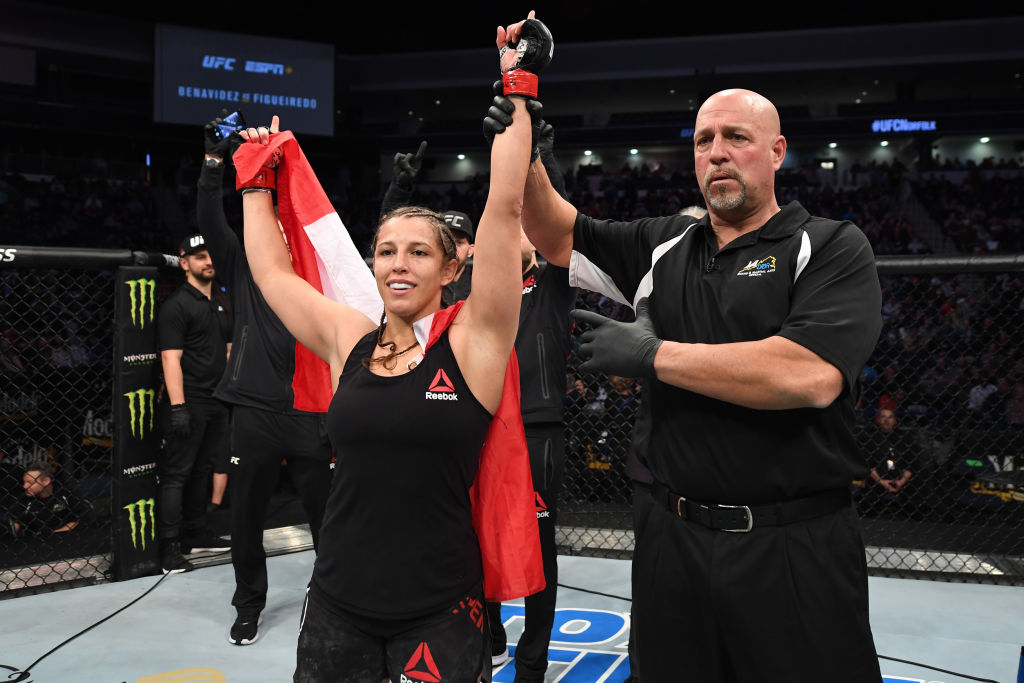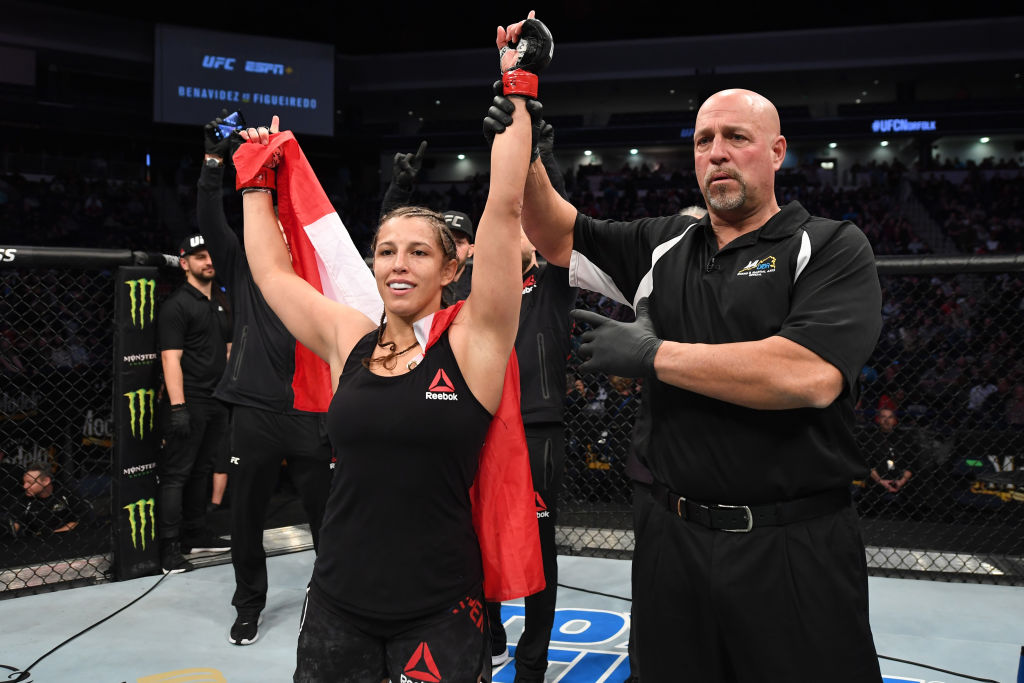 Felicia Spencer was born in Montreal, Canada on Nov. 20, 1990. She began her training in tae kwon do when she was 4 years old. As she grew older, she trained in Brazilian jiu-jitsu and then added kickboxing to her repertoire. In 2009, she began training for MMA when she attended the University of Central Florida.
In 2019, Spencer hooked on with UFC after she had gone unbeaten in six bouts in the Invicta Fighting Championships. Spencer made her UFC debut on May 18, 2019, defeating Megan Anderson. She enters UFC 250 with a record of 8-1. Her only loss was suffered at the hands of Cris Cyborg when she dropped a unanimous decision. Cyborg was easily defeated by Nunes, who knocked her out in the first round at UFC 232 in December of 2018.
Spencer has won half of her eight bouts by submission. She's also won a pair via knockout. In addition to her MMA career, Spencer also works as a sixth-grade algebra teacher in Florida.
Spencer faces tough opponent in Nunes
Amanda Nunes hasn't lost a fight since September of 2014. She really made a name for herself in 2016 during UFC 207. The high-profiled Ronda Rousey was her opponent after Rousey had taken some time off after losing her previous bout to Holly Holm. Nunes made quick work of Rousey, defeating her in 48 seconds and making a bigger name for herself.
Nunes is headlining a pay-per-view-card for the fifth time in her career. This is the first for Felicia Spencer. "It's surreal and it takes a lot to sink in to see I'm headlining a card," Spencer said to BJPENN.com. "But, I'm so focused on what I need to do and all the extra stuff I just take in stride. I'm honored to be in the position I'm in."
Spencer knows she has come a long way. "When I first started, this really wasn't a vision because (women's MMA)wasn't a part of reality," Spencer told the Orlando Sentinel back before her first pro fight. "I could always get that look in people's eyes when they don't expect anything out of me, and then I do something and they change that look. I love doing that."
Spencer relishing underdog role and isn't lacking confidence
If you're a betting person, Felicia Spencer will enter the octagon as a significant underdog (+460). It's a role she's embracing. She insists there is no pressure on her since most are expecting Amanda Nunes to come away with the victory.
"I love being the underdog. The more people who doubt me does not impact me in any way. If anything it gives me more motivation to perform," she said to BJPENN.com. "I also have no pressure on me so I'm ready to shock the world. This is also not my first time being a massive underdog and probably won't be the last. Upsets happen all the time and I'm ready to pull off a big one."
While the realizes the public doesn't give her much of a chance, she's high in the confidence department. She's planning on returning home a winner. She's expecting a lengthy battle. "I don't expect to take her out in the first round but if I see an opening, I'll take it," she said. "I can see this being a grinding fight. It will not be an easy win but I know I can find a finish. I'm taking home the belt."