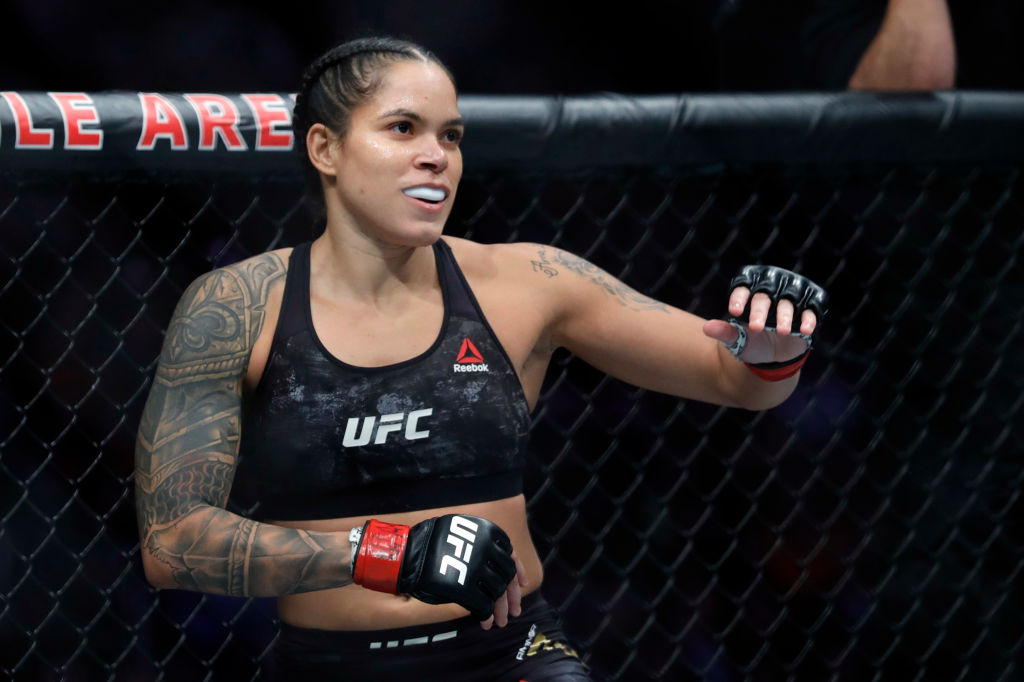 What Is UFC Champion Amanda Nunes' Net Worth?
A look at the career and net worth of two-division UFC champion Amanda Nunes, who has become MMA's most dominant female fighter.
Amanda Nunes has become the most decorated female fighter in UFC history, accomplishing things that no other woman in history has, not even the great Ronda Rousey. Nunes is set to defend her featherweight title, one of two belts she currently holds, this Saturday at UFC 250 in Las Vegas. Let's take a quick look back at the career of Amanda Nunes and the wealth she's accumulated over the years.
The early career of Amanda Nunes
Born in Brazil in 1988, Amanda Nunes began studying karate at the age of four and later trained in boxing and Brazilian Jiu-Jitsu. She made her professional fighting debut in March 2008 and was soundly defeated in just 35 seconds by Ana Maria India, tapping out to an armbar. But she wouldn't let the loss stop her. After beating Paty Barbosa in her second pro fight in just 11 seconds, Nunes got her revenge on India, knocking her out in 47 seconds. She won her next three fights as well, which were all held in her home country, giving her a 5-1 record as she made her way to the U.S. In her next four fights, split between Strikeforce and Invicta, she posted a 2-2 record but Amanda Nunes' best was still to come.
Her UFC career has been absolutely spectacular
Amanda Nunes made her UFC debut in August 2013, knocking out Sheila Gaff in the first round. After another knockout win in her second UFC bout, she lost to Cat Zingano via TKO in September 2014. She hasn't lost since.
Since that loss to Zingano, Nunes has become the best fighter the UFC women's division has ever seen. In March 2015, she destroyed future WWE star Shayna Baszler. In July 2016, she won the UFC Women's Bantamweight Championship by submitting Meisha Tate. Later that year, she destroyed Ronda Rousey, who hasn't fought since. In 2018, while still bantamweight champ, she pummeled Cris Cyborg to win the featherweight crown, not only becoming the first woman to win UFC titles in two divisions but just the third fighter in history to hold two titles simultaneously.
Following her victory over Cyborg, Nunes then destroyed Holly Holm, who was the first woman to defeat Rousey. Her most recent fight was last December, a unanimous decision win over Germaine de Randamie. Nunes currently has a career record of 19-4 and holds the record for the most wins in the women's division in title matches with seven.
How much is Amanda Nunes worth?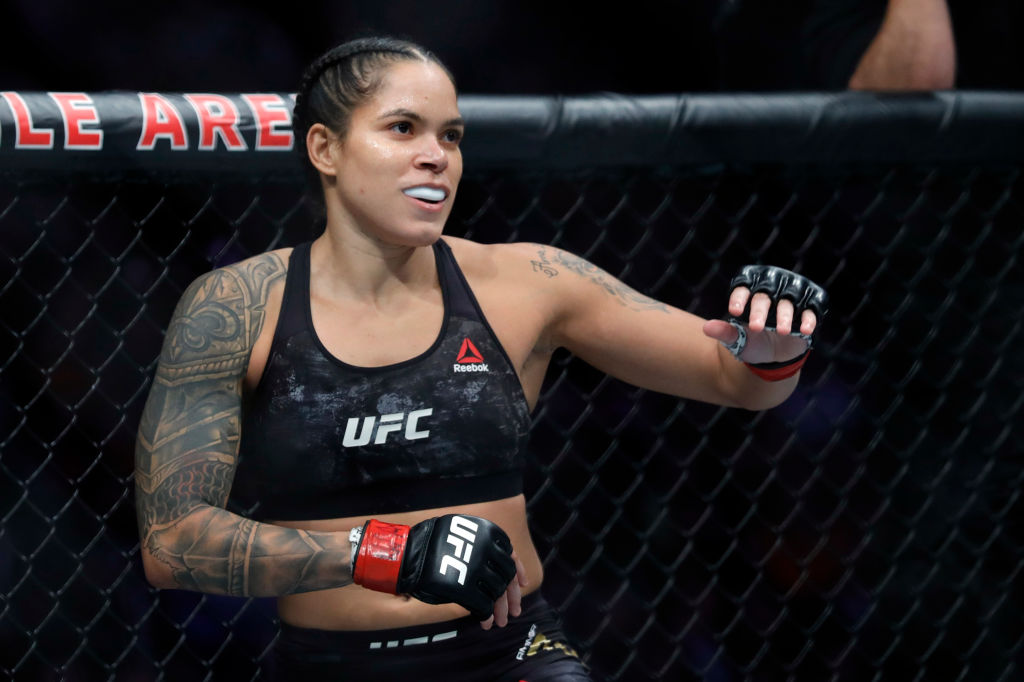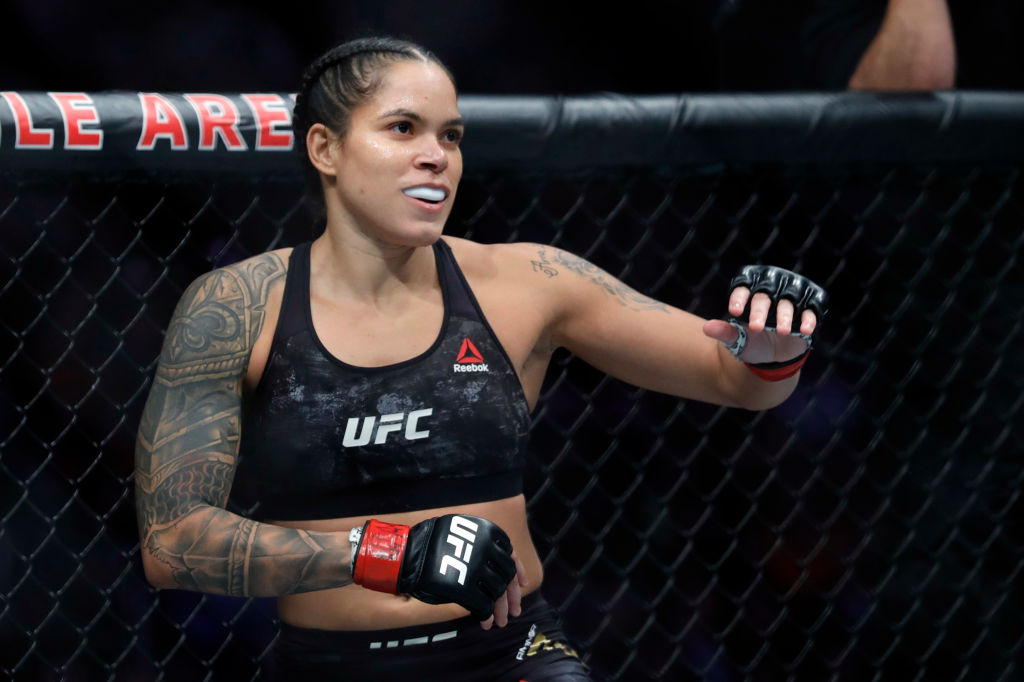 According to WealthyPersons.com, Amanda Nunes currently has a net worth of more than $2 million. In addition to her UFC fight earnings, which also often include bonuses, especially for someone like Nunes as she constantly wins Performance of the Night, she also earns plenty of money from numerous sponsors. She defends her UFC Women's Featherweight Championship this Saturday night at UFC 250 against Felicia Spencer, who currently has an 8-1 record.