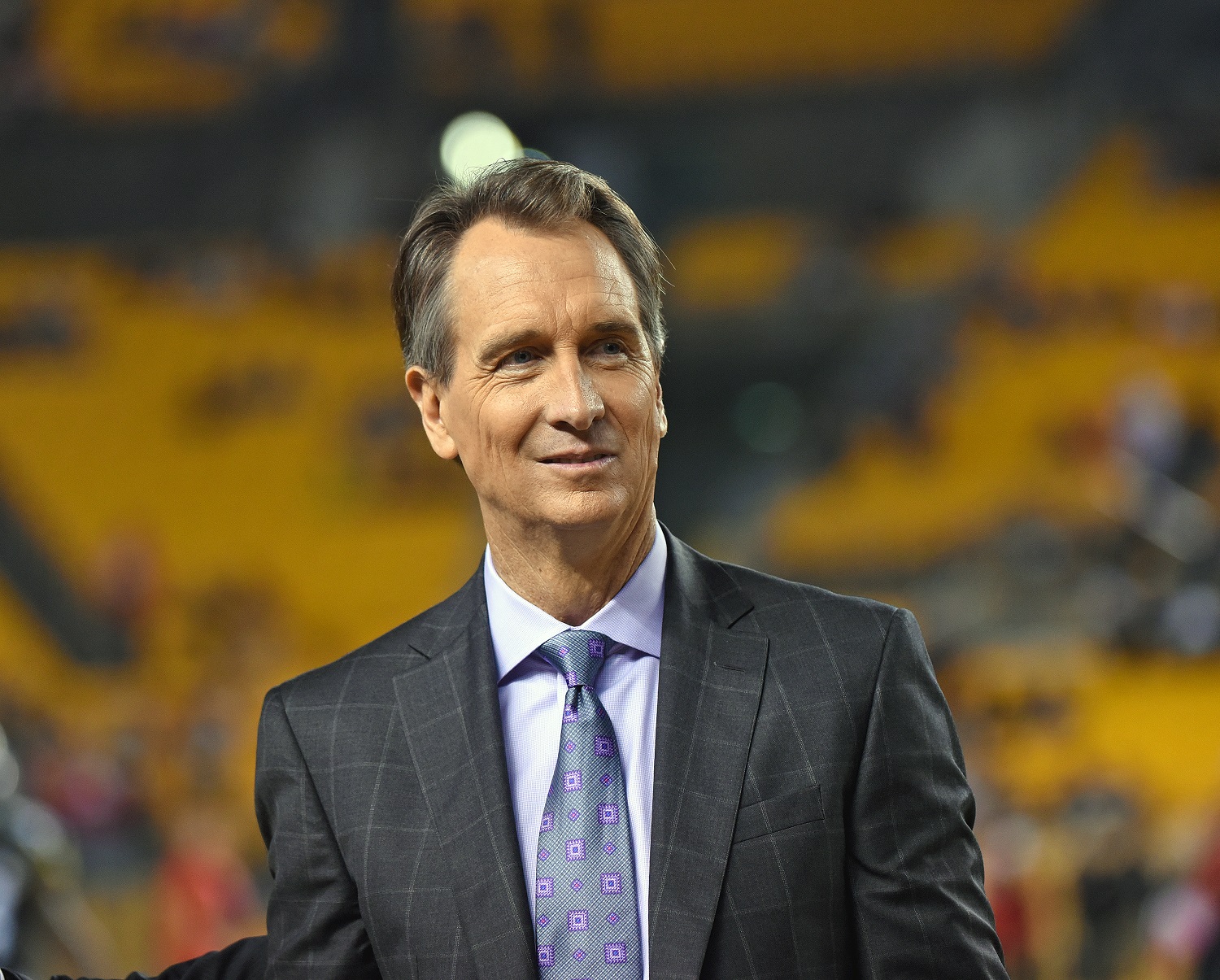 Football Wasn't the Only Sport in Which Cris Collinsworth Excelled, Which Helped Him To the 'Biggest Thrill' of His Athletic Career
Cris Collinsworth has said that the biggest thrill of his athletic career had nothing to do with his accomplishments on the football field.
Before Cris Collinsworth became an All-American at the University of Florida, a three-time Pro Bowl wide receiver with the Cincinnati Bengals, and an Emmy Award-winning broadcaster, he was a star at Astronaut High School in Titusville, Florida. But football certainly wasn't the only sport in which Collinsworth excelled as he also played baseball, was a four-year letterman in basketball, and also won a state championship in track.
Cris Collinsworth was a multi-sport star in high school and his state title in the 100-yard-dash was the biggest thrill of his athletic career
Born in Ohio in 1959, Cris Collinsworth moved with his family to Florida at the age of four and later attended Astronaut High School in Titusville, where his father was the basketball coach and later the principal.
Collinsworth played four years of basketball for his dad and also played some baseball for the War Eagles. But his best two sports were clearly football and track and field. Collinsworth played quarterback in his prep years and was named an All-American as both a junior and senior. He was incredibly fast, which not only helped him succeed on the football field but as a track and field star as well.
Collinsworth's best event was the 100-yard-dash and in 1976, he won the Class 3A state championship in the event, running the race in 10 seconds flat. Three others finished with the exact same time but the 6'5″ Collinsworth outleaned his competitors at the tape to take the title. Despite all of his accomplishments on the football field, Cris Collinsworth still says that the biggest thrill he ever had in sports was winning that race.
He was an All-American at Florida and was a three-time Pro Bowler with the Bengals
Cris Collinsworth's speed provided him with plenty of scholarship opportunities and he chose to stay in the Sunshine State to attend the University of Florida. He began his career with the Gators as a run-first quarterback but transitioned to wide receiver as a sophomore and was a First-Team All-SEC selection for three consecutive seasons, also earning All-American honors in 1980 as a senior.
Collinsworth was taken in the second round of the 1981 NFL draft with the 37th overall pick by the Cincinnati Bengals and was named to the Pro Bowl in each of his first three seasons. He surpassed the 1,000-yard mark four times and ended his eight-year pro career with 417 catches for 6,698 yards and 36 touchdowns, adding an additional 21 catches for 354 yards and a touchdown in three postseason games. He retired from the NFL following the 1988 season.
Cris Collinsworth has won numerous awards as a broadcaster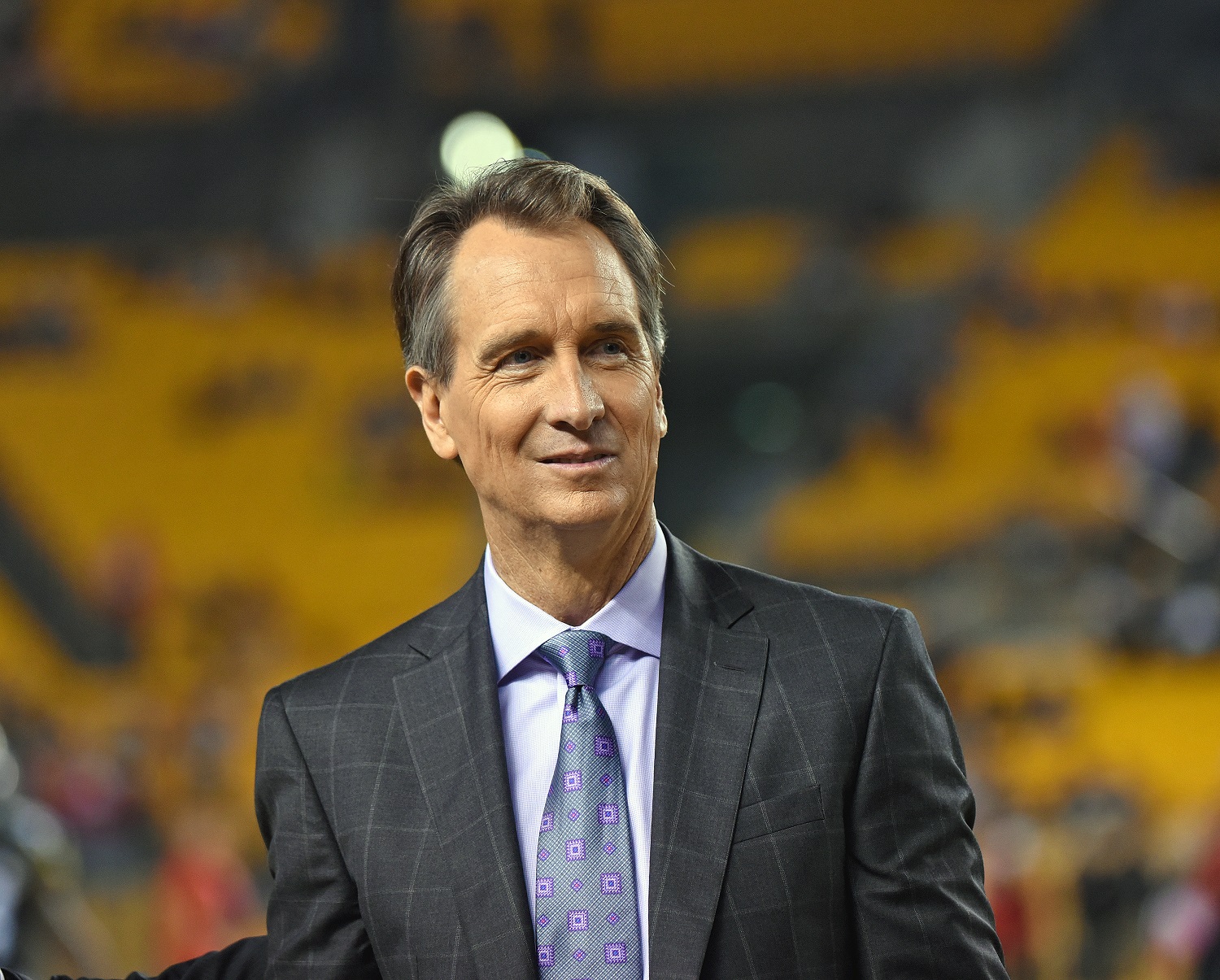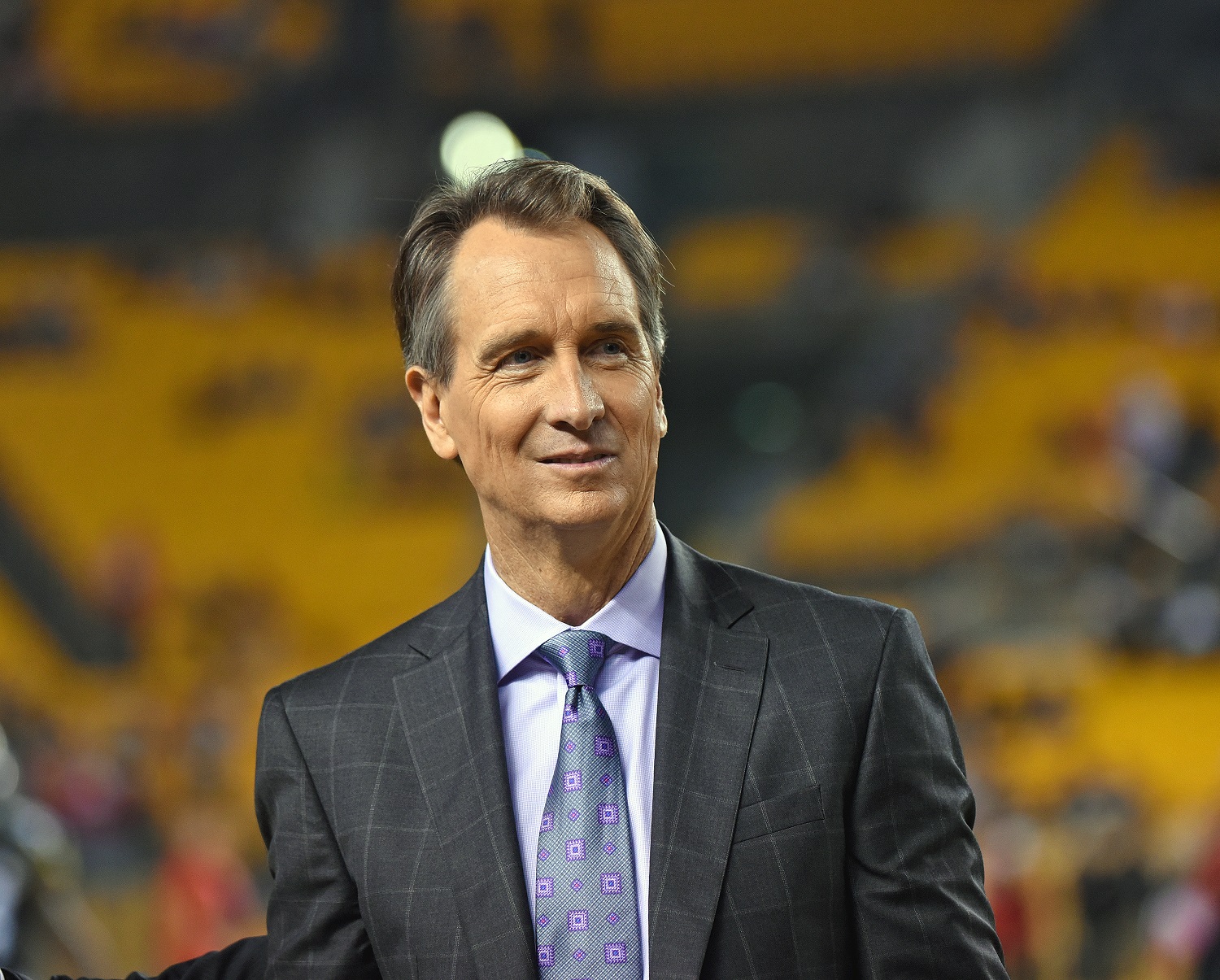 Upon retiring, Cris Collinsworth quickly dove into his next career as a broadcaster, first taking a job as a sports radio host at WLW in Cincinnati. He joined NBC for the first time in 1990, calling both NFL and college football games, before moving to Fox in the late 1990s after NBC lost their NFL broadcast rights to CBS. He spent three years on the network's No. 1 announce team from 2002-2004 alongside Joe Buck and Troy Aikman before leaving the network.
At one point in time, Cris Collinsworth could be soon on HBO hosting Inside the NFL, on the NFL Network doing color commentary, and on NBC as a studio analyst when the network got the NFL back with Sunday Night Football. In 2009, he took over as the color commentator on Sunday nights when John Madden left the booth and is still in that role today. He's won a total of 16 Emmy Awards.
Stats courtesy of Sports Reference