Was Cris Collinsworth Any Good as an NFL Player?
While they might not be on the field, commentators are a significant part of any fan's game day experience. That familiarity, however, can sometimes breed contempt. Many NFL fans, for example, don't care for Cris Collinsworth's contributions to Sunday Night Football.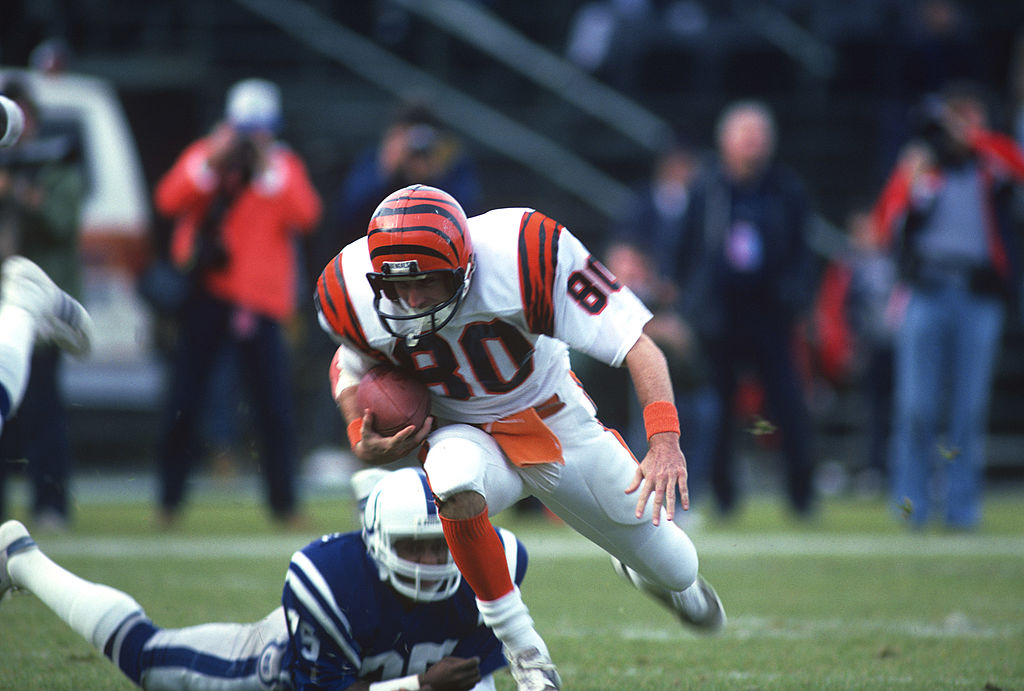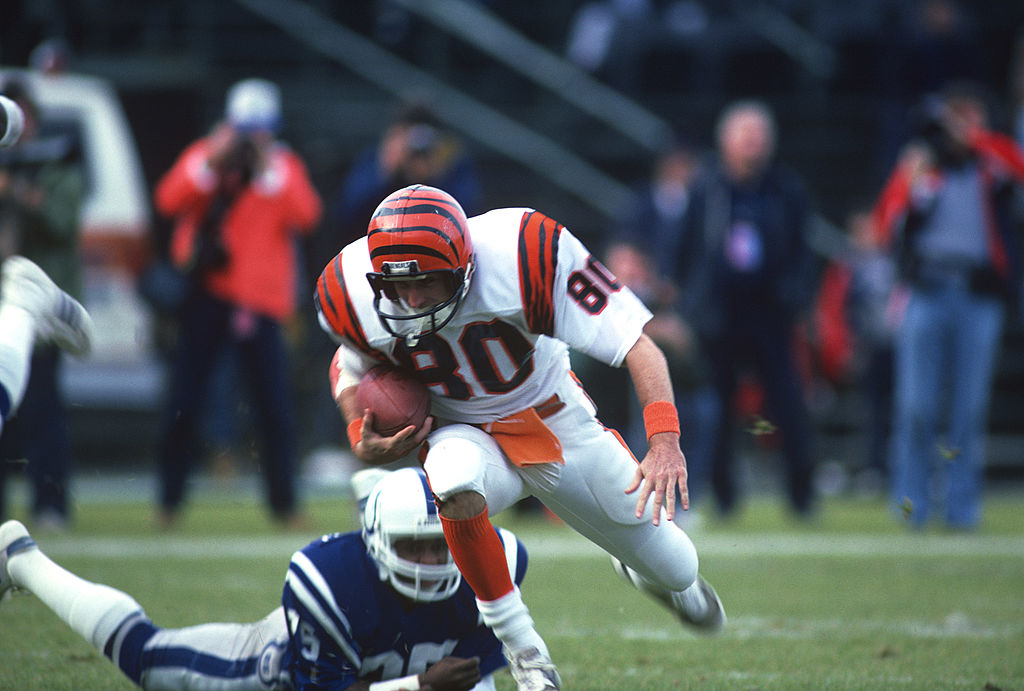 While most fans only associate Collinsworth with commentary, that's not his only connection to football. Long before he ever stepped foot into the broadcast booth, however, he was a regular on the NFL field, plying his trade as a wide receiver. But how did he actually perform on the gridiron?
Cris Collinsworth's playing career
During high school, Cris Collinsworth played quarterback and ran track. That skill set caught the eye of the University of Florida, and Collinsworth accepted a scholarship offer to join the Gators.
Collinsworth joined the program as a quarterback, but the Florida offense sputtered during his freshman year. Head coach Doug Dickey reorganized the playbook, looking to run the ball less; as a consequence, Collinsworth shifted to wide receiver. Despite the drastic shift, he flourished. By the end of his senior season, he caught 120 passes for 1,937 yards and 14 touchdowns.
On the back of his strong college career, the Cincinnati Bengals selected Collinsworth in the second round of the 1981 NFL draft. He was able to find professional success thanks to his unique blend of size and speed; he was able to outmaneuver linebackers and outmuscle smaller defensive backs. During his eight NFL seasons, all with the Bengals, Collinsworth pull in 417 catches for 6,698 yards and 36 touchdowns.
Collinsworth's place in Bengals history
While eight professional seasons might not seem like an amazing career, Collinsworth found an impressive level of success at the NFL level. While he never lifted the Lombardi Trophy, he did appear in two Super Bowls, which is more than most players can say.
During Collinsworth's career with Cincinnati, he was the Bengals' most dangerous receiver. From 1981 through 1986, he led the club in receiving yards every season; he also had the most catches and most receiving touchdowns in five out of those six years.
Even today, Cris Collinsworth's name remains on the franchise leaderboard. His 6,698 receiving yards is the fifth most in Bengals' history, only surpassed by Carl Pickens, Isaac Curtis, A.J. Green, and Chad Johnson. He also ranks fifth in all-time Cincinnati catches and seventh in receiving touchdowns.
Moving to the broadcast booth
After retiring from professional football, Cris Collinsworth quickly moved into the media. He landed a gig with a local radio station, and, in 1989, joined Inside the NFL as a reporter.
Collinsworth joined NBC's NFL broadcast in 1990, then moved to Fox, where he worked alongside Joe Buck and Troy Aikman. When legendary coach and broadcaster John Madden retired in 2009, Collinsworth took over his spot on Sunday Night Football.
Despite his years in the booth and critical acclaim, however, Collinsworth isn't universally beloved by NFL fans. Many feel that he displays favoritism toward certain teams, and several high profile gaffes have garnered national attention.
For all the criticism that Cris Collinsworth receives, however, he had quite the NFL career. No amount of broadcast bloopers can ever take that away from him.