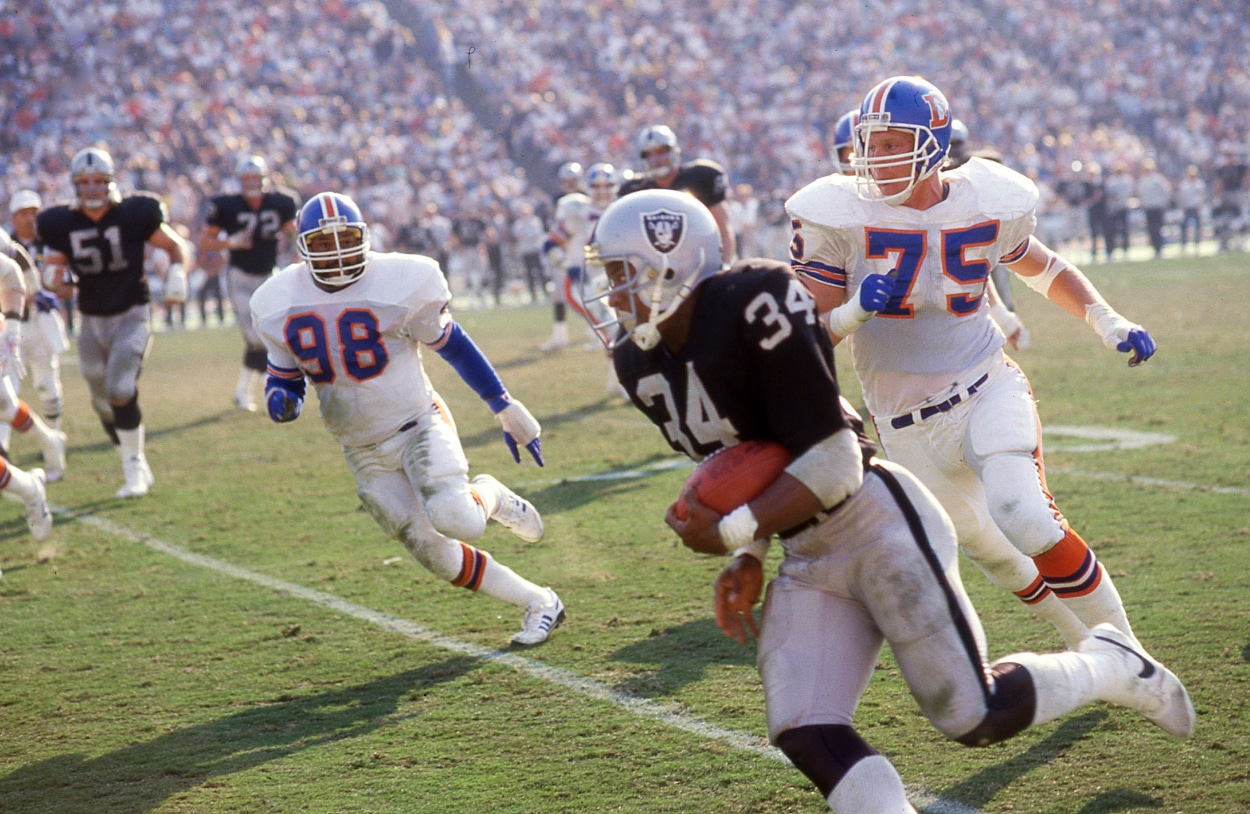 Former Auburn Baseball Coach Hal Baird Had the Perfect Quote to Sum Up the Immensely Talented Bo Jackson
Is Bo Jackson the best two-sport athlete ever to put on a uniform?
Bo Jackson is arguably the greatest athlete in the history of professional sports. If he's not, he's certainly in the conversation. Jackson played professional football for the Los Angeles Raiders and Major League Baseball, most notably for the Kansas City Royals.
Jackson was a three-sport star at Auburn, adding track & field to the mix. It was in college when his baseball coach, Hal Baird, summed up Jackson's athletic ability as Jackson prepped for a life in professional sports.
Bo Jackson was a rare mix of speed and power on the baseball and football fields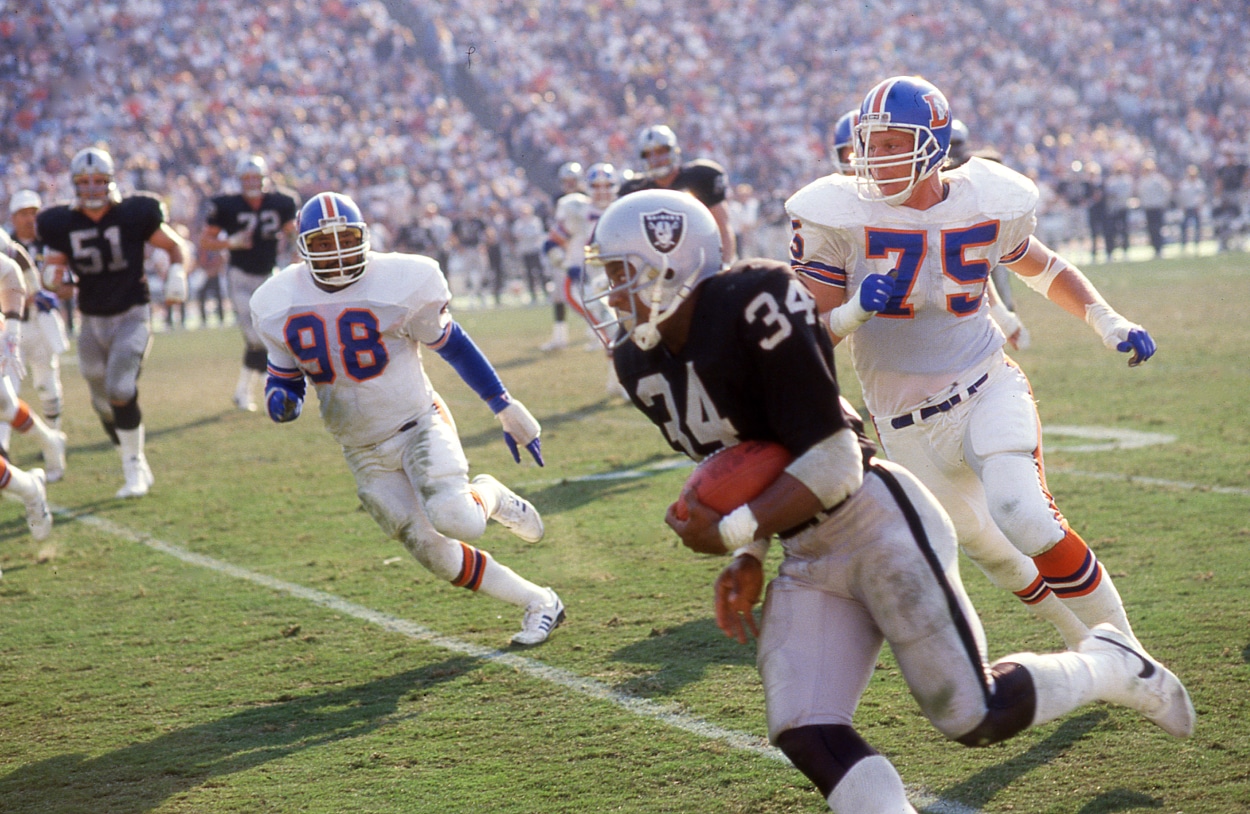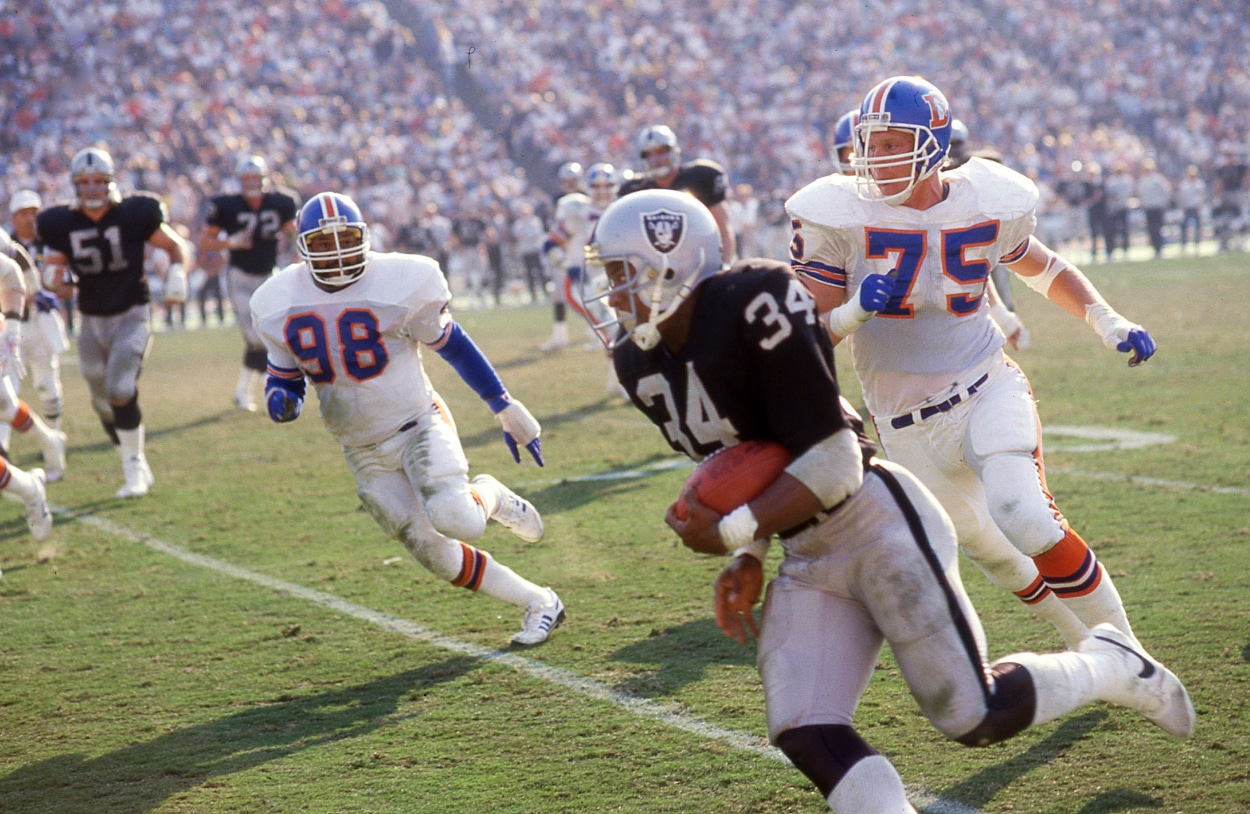 Jackson had to make a choice. Was he going to play professional football or go the baseball route? After rushing for 1,786 yards and 17 touchdowns in his senior year at Auburn, he won the Heisman Trophy. Football appeared to be the safest bet for Jackson, although he had all the tools to become a complete MLB player.
The Tampa Bay Buccaneers held the first pick in the 1986 NFL Draft and flew Jackson in for a visit. That visit, however, was not approved by the NCAA, although the Bucs told Jackson it was. Jackson was forced to miss his final season of baseball at Auburn for violating NCAA rules.
Jackson believed the Bucs purposely failed to contact the NCAA so he would miss the baseball season and focus on football. For that reason, he announced he would not play for the Buccaneers if they drafted him with the No. 1 pick. The Bucs selected him anyway, and Jackson stood his ground.
Instead, he decided to join the Kansas City Royals, who drafted him in the fourth round in 1986. In September, the Royals called Jackson up to the big leagues, where he began his eight-year MLB career.
Meanwhile, the Buccaneers forfeited his football rights when the 1987 NFL Draft began. The Los Angeles Raiders took a shot with Jackson, selecting him in the seventh round. Eventually, he worked out a deal with Raiders owner Al Davis, who allowed Jackson to play both sports and miss the NFL games that interfered with his baseball. Jackson played four seasons with the Raiders before suffering a career-ending hip injury.
Baird had the perfect description of Jackson when he was in college
When Jackson was at Auburn, the questions about Jackson's career plans kept coming. The Yankees offered him a $250,000 signing bonus out of high school, but he opted for Auburn.
There, he played football, ran track, and played baseball. He excelled in every sport. Baird, who played professional baseball with the Kansas City Royals, offered the perfect description of Jackson's athletic prowess in 1985.
"In seven years in pro baseball," Baird told Sports Illustrated, "I saw four or five guys, total, who had the type of power Bo possesses; three or four who could run like he can; and three or four who could throw like he can. But those were 12 different people. It sounds like I'm talking about Superman."
Jackson had it all. He became a Major League Baseball All-Star in 1989 when he hit 32 home runs and drove in 105 runs with the Royals. He made the Pro Bowl with the Raiders in 1990 when he rushed for 698 yards and five touchdowns in 10 games. In three of his four NFL years, he had the longest touchdown run of the season.
Jackson had it all. He was Superman, just as described perfectly by his college baseball coach.