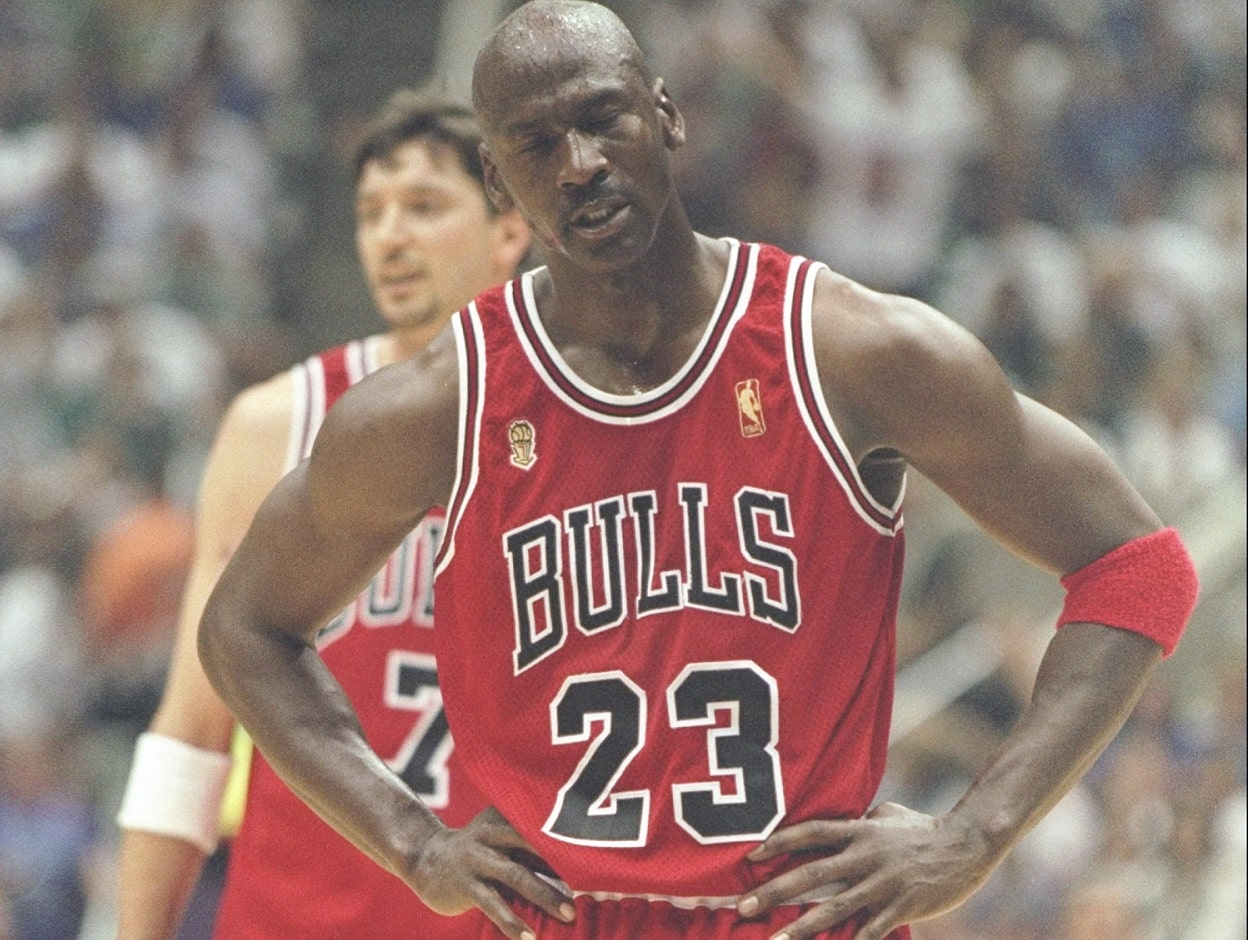 Former Bulls Doctor Has a New Theory on Michael Jordan's Famous 'Flu Game'
A former Chicago Bulls doctor has a new theory on Michael Jordan's "Flu Game."
It's hard to believe, but it's been 25 years since Michael Jordan's famous "Flu Game" for the Chicago Bulls in the 1997 NBA Finals against the Utah Jazz.
Years later, Jordan's longtime personal trainer, Tim Grover, spilled the beans that Jordan wasn't dealing with the flu. Instead, it was said MJ had come down with severe food poisoning from a late-night pizza, a pizza only Jordan ate.
The six-time champ later told the same story during the ninth episode of The Last Dance. However, the Bulls' former team physician has offered up yet another theory on what could have ailed Jordan that famous night in Salt Lake City.
Former Bulls doctor says he thought Michael Jordan could have been suffering from altitude poisoning in the "Flu Game"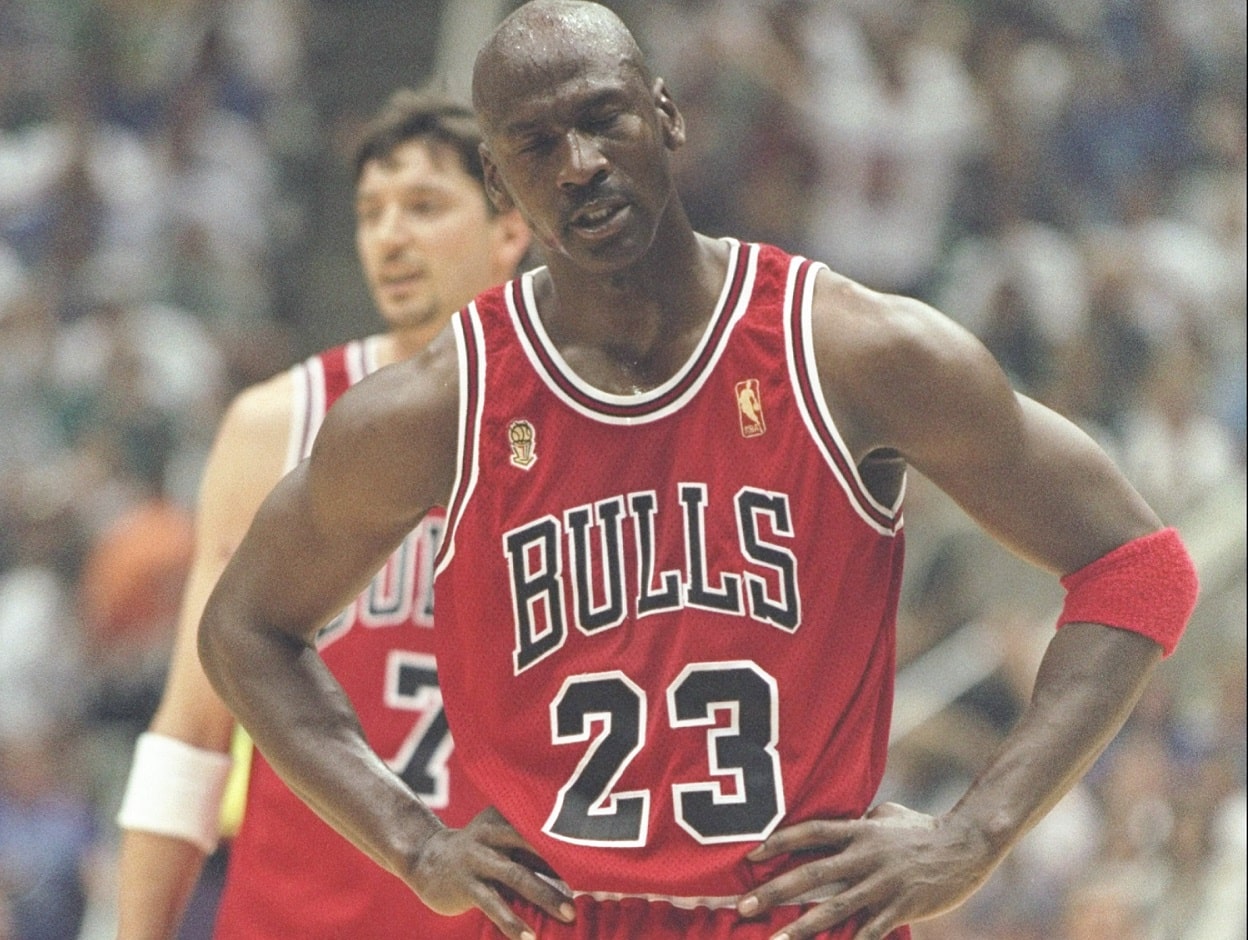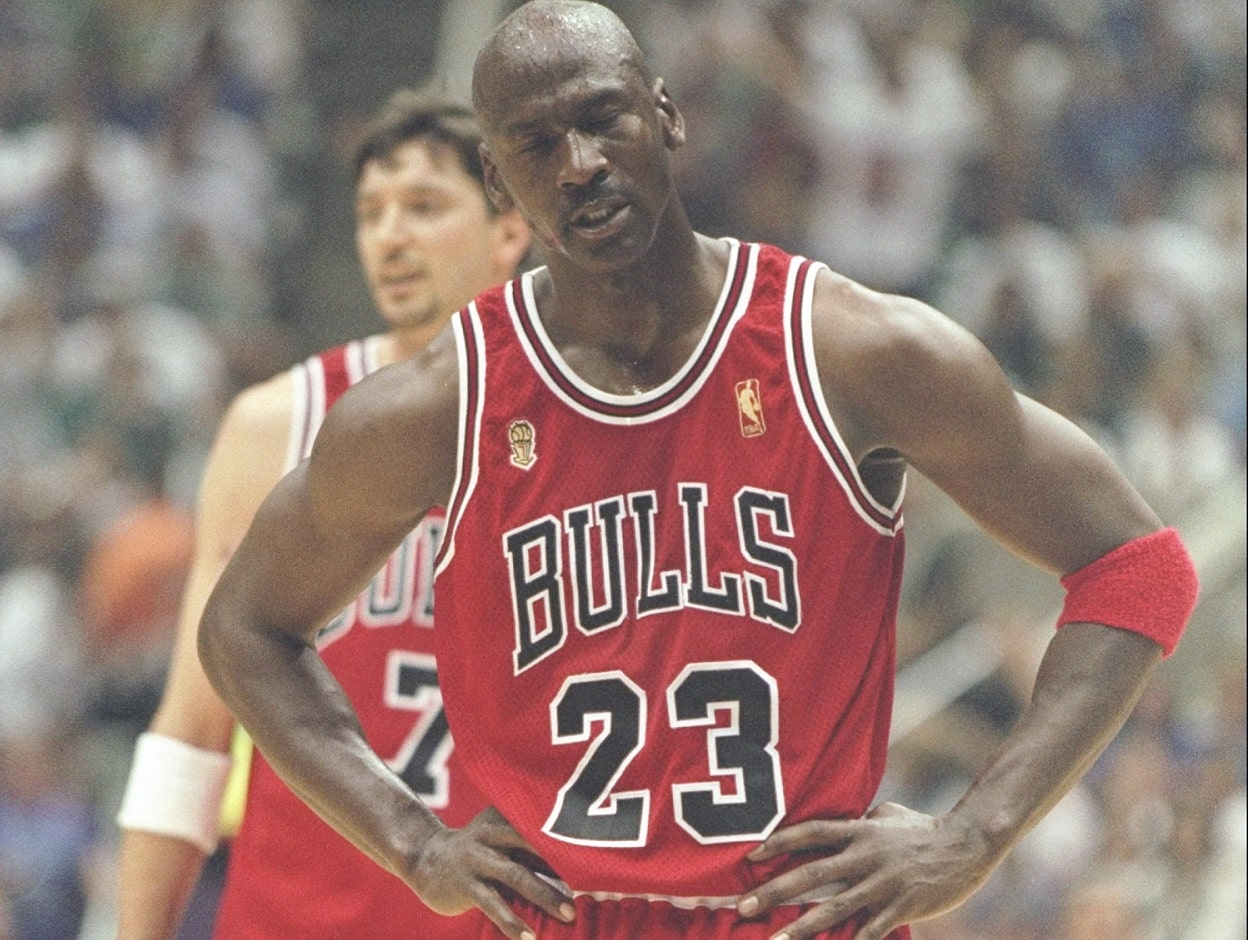 The fifth game of the '97 Finals was undoubtedly crucial for both the Bulls and Jazz as the series was tied at two wins apiece. According to those around him, Jordan was in bad shape the day of the game, and Phil Jackson later said he was doing everything he could to keep him away from the press.
Naturally, however, word leaked that Jordan wasn't feeling well, and Marv Albert informed the TV audience on NBC that MJ was experiencing "flu-like symptoms." Of course, that wasn't going to keep Jordan from taking the floor. And as we all know, he put on a performance for the ages.
Somehow managing to play more than 44 minutes, His Airness posted 38 points, seven rebounds, five assists, three steals, and a block leading the Bulls to a 90-88 victory. Chicago ended the series in Game 6 behind what I still feel is the best closeout performance of Jordan's NBA Finals career.
As mentioned in the intro, there's now a new theory about Game 5, which comes from the Bulls' former team physician, Dr. John Hefferon (h/t Sports Injury Central).
"I don't know that he had food poisoning. We thought he might have had altitude sickness."

Former Chicago Bulls team physician Dr. John Hefferon on Michael Jordan's "Flu Game"
Symptoms of altitude sickness, by the way, include headaches, dizziness, fatigue, shortness of breath, and vomiting.
None of this obviously matters, but it's an interesting take on this 25th anniversary of one of the most famous performances in NBA Finals history. And certainly one of the most iconic performances of Michael Jordan's illustrious career. But just as "Food Poisoning Game" doesn't have the same ring as "Flu Game," I don't think "Altitude Sickness Game" is going to stick either.
Stats courtesy of Basketball Reference
Like Sportscasting on Facebook. Follow us on Twitter @sportscasting19 and subscribe to our YouTube channel.