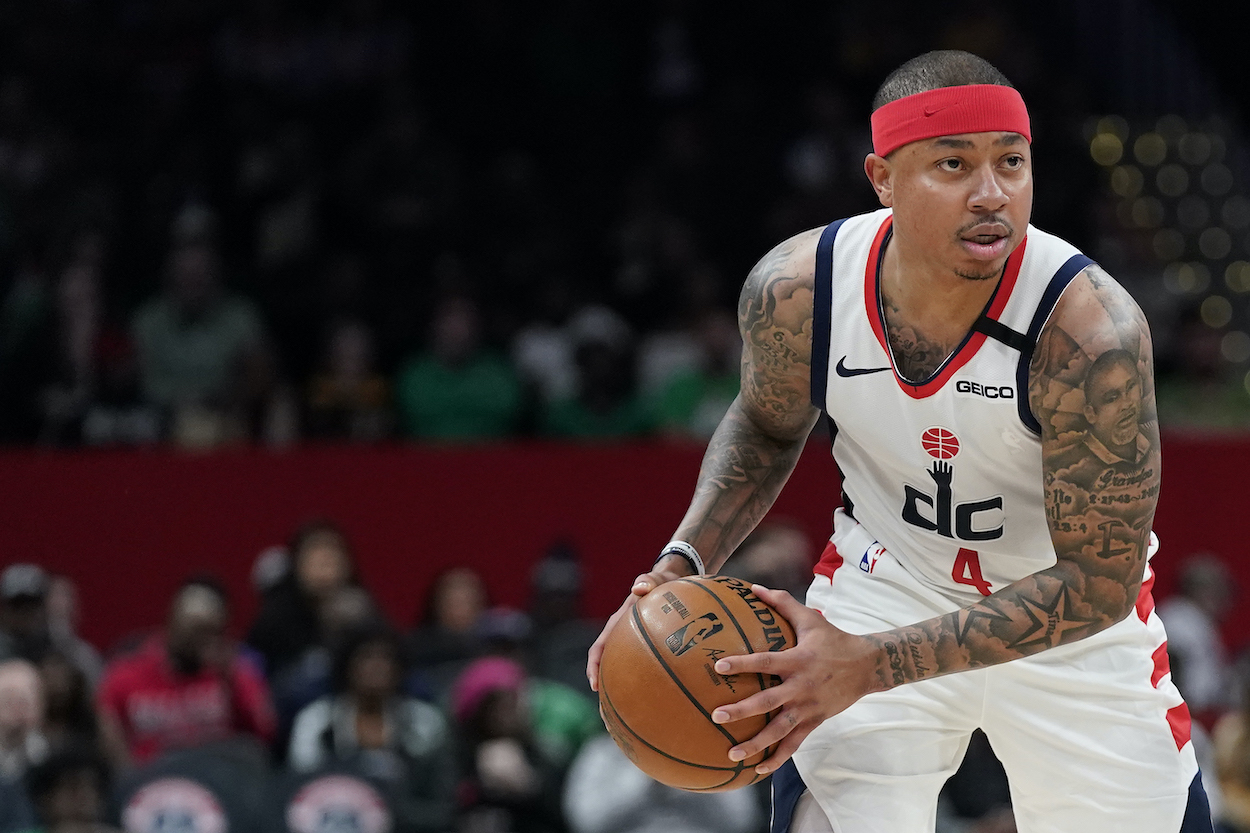 Former Celtics All-Star Isaiah Thomas Puts the NBA on Notice With Dazzling G League Debut
Isaiah Thomas could find himself back on an NBA roster soon after his impressive debut with the Denver Nuggets' G League affiliate.
It's been nearly five years since Isaiah Thomas scored 28.9 points per game for the Boston Celtics and led the team to an improbable Eastern Conference Finals appearance. The two-time All-Star was then traded to the Cleveland Cavaliers the following offseason for Kyrie Irving, and his career only went downhill from there.
But even after playing just three games with the New Orleans Pelicans last season, Thomas still hasn't given up on the NBA. Following his dazzling G League debut with the Denver Nuggets' affiliate this week, the oft-doubted point guard proved he deserves another shot.
The Celtics torpedoed Isaiah Thomas' NBA career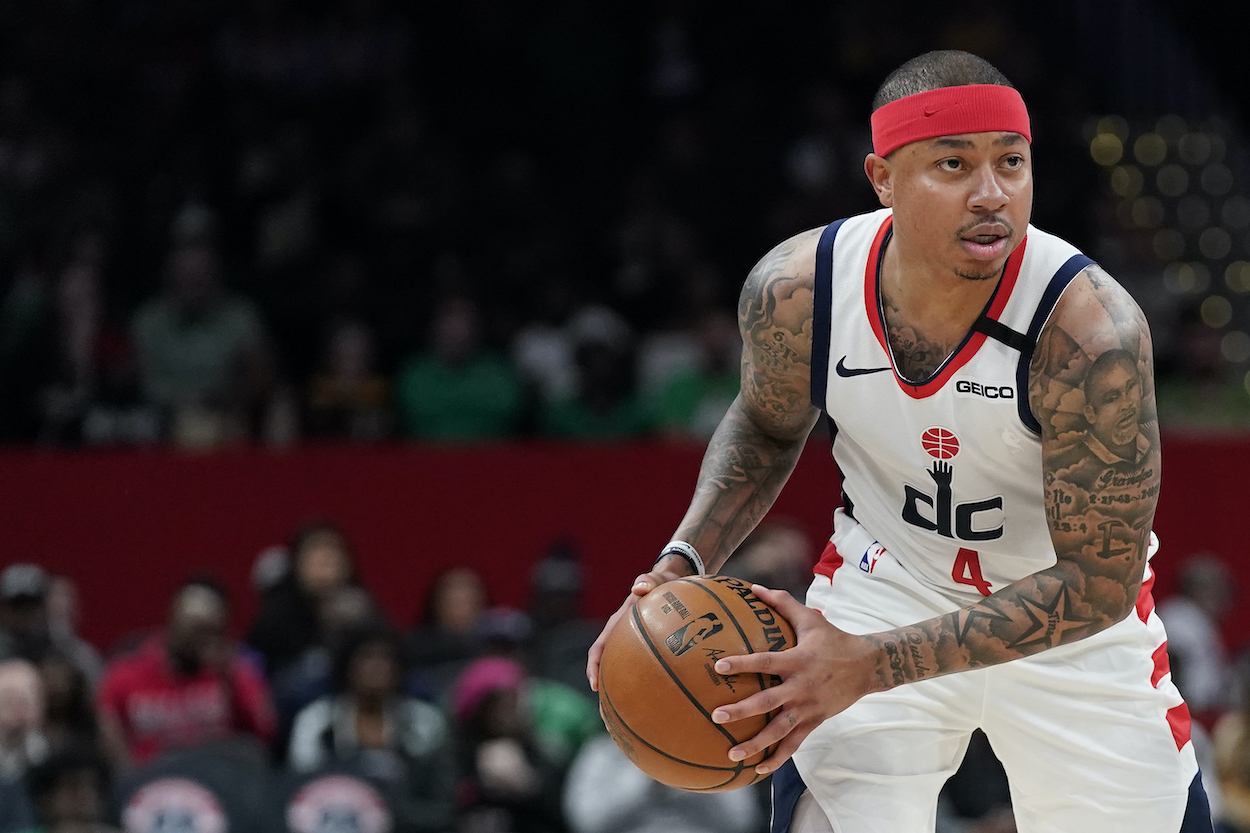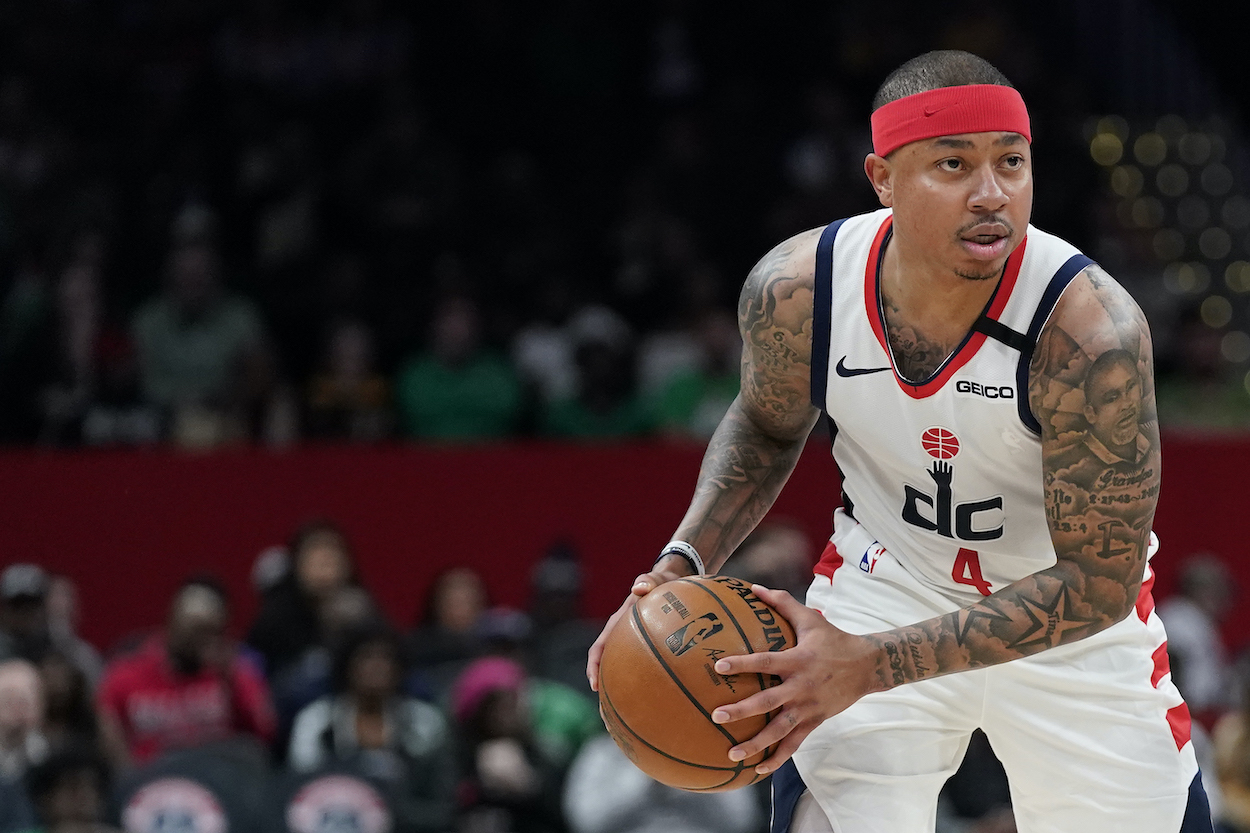 Back in the summer of 2017, life couldn't have been going better for Thomas. He had just finished up his second All-Star campaign in a row with the Celtics, and he carried the team to just three wins away from the NBA Finals.
But just as Thomas thought he had found a permanent home in the NBA, everything changed in an instant.
On August 30, 2017, the Celtics shipped Thomas away to the Cavaliers. Since then, the point guard has bounced around to five different teams and didn't carve out a substantial role on any of them. He signed a 10-day contract with the Pelicans last season, but he wasn't given a second deal after appearing in just three games.
Earlier this week, Thomas opened up about the trade that torpedoed his career.
"How the trade went down, I was surprised about, which made me upset," Thomas said in an interview with Shams Charania of Stadium. "Anybody in my situation, anybody that's a human that got real feelings would have felt the same way.
"I didn't think where I was at, the level I was playing that I would be caught off guard by such a big trade. That's what hurt the most. I felt like I had a relationship with the people who make those decisions. I felt like we were close enough to where we could chop it up and you could talk to me about it, or about what possibly could happen. That never happened, so I was upset about that."
It's been eight months since Thomas was able to call himself an NBA player, but he hasn't stopped fighting for another chance.
Thomas dazzles in G League debut with Nuggets' affiliate
On Monday, Thomas signed a contract with the Nuggets' G League affiliate, the Grand Rapids Gold. It was a positive step in his comeback attempt, but he still has a long way to go to get back on an NBA roster.
Thomas wasted no time putting his name back on the map, though, as he dropped 42 points and added eight assists, six rebounds, and two steals in his debut with the Gold on Wednesday night. The journeyman went 16-for-30 from the field and 5-for-14 from three in a close loss to the Fort Wayne Mad Ants.
Not only did Thomas shoot the ball well all night, but he also attacked the paint with ferocity and had some nifty finishes at the rim that reminded fans of his prime Celtics days.
I.T. deserves another shot
Thomas' Grand Rapids debut sure was encouraging, but we've always known the dude can fill up a stat sheet each and every night. At 5-foot-9 and 32 years of age, though, Thomas doesn't have the defensive prowess NBA teams might be searching for in a roster addition.
Still, teams are always on the lookout for microwave scorers who can come off the bench and provide an instant offensive boost, and Thomas proved on Wednesday that he can still do just that.
The former All-Star absolutely deserves another shot in the NBA.
Like Sportscasting on Facebook. Follow us on Twitter @sportscasting19.