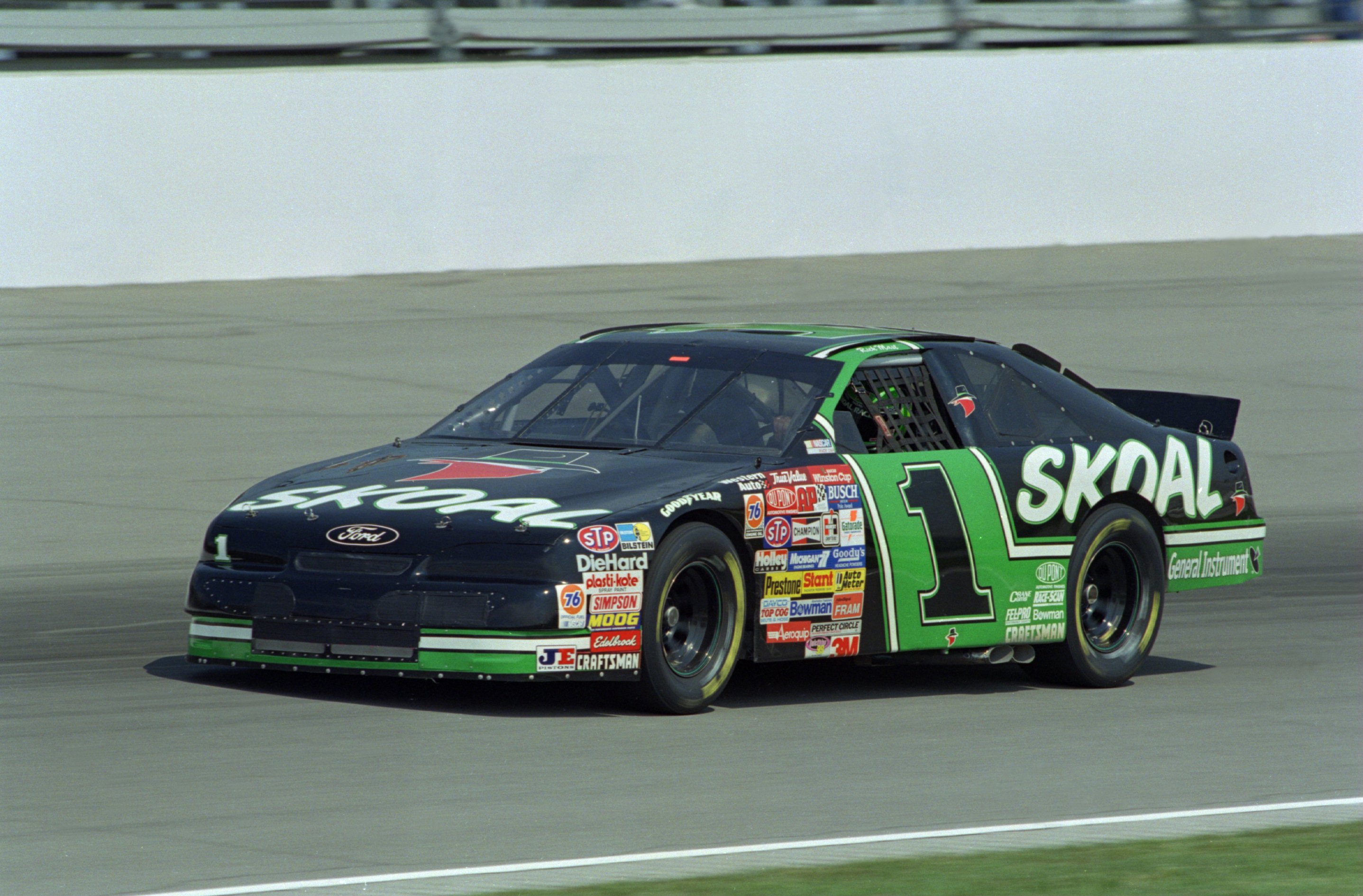 Former NASCAR Driver Rick Mast Turned Carbon Monoxide Poisoning Into a Positive
Former NASCAR driver Rick Mast turned a carbon-monoxide diagnosis into a positive when he was forced to retire.
Former NASCAR driver Rick Mast struggled to find out what was causing his illness. He underwent a series of tests in Florida and Colorado back in 2002 to determine what had been making him sick. The eventual result was carbon monoxide poisoning. It was a grim diagnosis that forced him into retirement from the sport he dearly loved. Mast, however, loved something more than motorsports and he capitalized on making the most of an opportunity during retirement.
Rick Mast's racing career
It's tough to question Rick Mast's dedication to racing. Mast, who came from a farming family, began his racing career at the age of 16. He wanted to get into racing so badly that he traded one of his cows for his first race car. He then began racing stock cars.
Mast began racing in the NASCAR Busch Series in 1982 and then became full-time in 1985. He earned his first NASCAR victory in 1987 when he captured the Grand National 200 and then came back the following week with another victory. Through 1987, Mast collected nine victories before focusing his attention on the Cup Series, beginning in 1988.
In 1989, Mast, driving an unsponsored car, finished sixth in the Daytona 500. In 1991, he had another great Daytona run, driving the No. 1 Skoal Classic-sponsored Oldsmobile. Mast finished fourth in the 1991 Daytona 500. During his Cup Series career, Mast had 36 top-10 finishes in the top series (seven top-five) and abruptly retired in 2002 after an illness shut him down.
Mast suffered carbon monoxide poisoning and was forced to retire
In the spring of 2002, Rick Mast physically didn't feel right. He had trouble eating, felt light-headed and struggled to get to the bottom of what was making him feel that way. "I started feeling worse and worse and it just got to the point to where I couldn't start feeling better after being in the car," said Mast, according to us.motorsport.com in 2017. "The doctors ran test after test. They finally came back and said that at least the tests were all negative or I would be dead. They still couldn't figure out what was causing my sickness."
Mast made a trip to the Mayo Clinic in Jacksonville, Florida, to get a better idea of what was going on. There, doctors believed it was carbon monoxide poisoning that was causing his symptoms. "After visiting the doctors there, we went to a clinic in Colorado Springs, Colorado and spent four days with doctors coming up with a final diagnosis," Mast said.
Mast was forced to retire from racing cars. He said one of the good things to come out of this ordeal was the awareness that was raised regarding carbon monoxide. "I have to give NASCAR credit. When we showed them the results of the testing that was done on me, they jumped right in and started looking at ways to make things better," Mast said. "NASCAR never once pushed back. They could have faced some bad press if some of the test results came back bad on the testing they were doing. They tested carbon monoxide reading at race tracks – in the pits and grandstands to see who was exposed."
Rick Mast was able to enjoy family time
During his racing career, Rick Mast wasn't always able to spend a whole lot of time with his son Ricky. With his new-found retirement, he didn't want to make the same mistake with his twin daughters, Kaitie and Sarah. "When I got sick, it forced me to stay home and I got reacquainted with everyone around my hometown and my family," Mast told us.motorsport.com. "I missed out on a lot of (son) Ricky's time growing up and maybe got to see two of his baseball games in four years.
"I had the opportunity the next year to do a television broadcast of a race in Nashville and I enjoyed it. I was told by the folks with the network I did a pretty good job and I enjoyed working the race," Mast said. "Ricky turned 20 the next day and I decided to stay home and spend time with my family. I didn't want to miss time with my daughters like I did with Ricky." 
These days, Mast can be found doing a podcast, The Mast Cast, with Ricky. "I'm happy I got to spend more time with my family and I appreciated my career," Mast said. "I enjoyed racing against the competitors like Dale Earnhardt, Sr. and others like Buzzy Walters back home in Virginia. Not many people know about him, but he was one of the best I ever raced against. He never got a chance to make it to top levels of NASCAR."