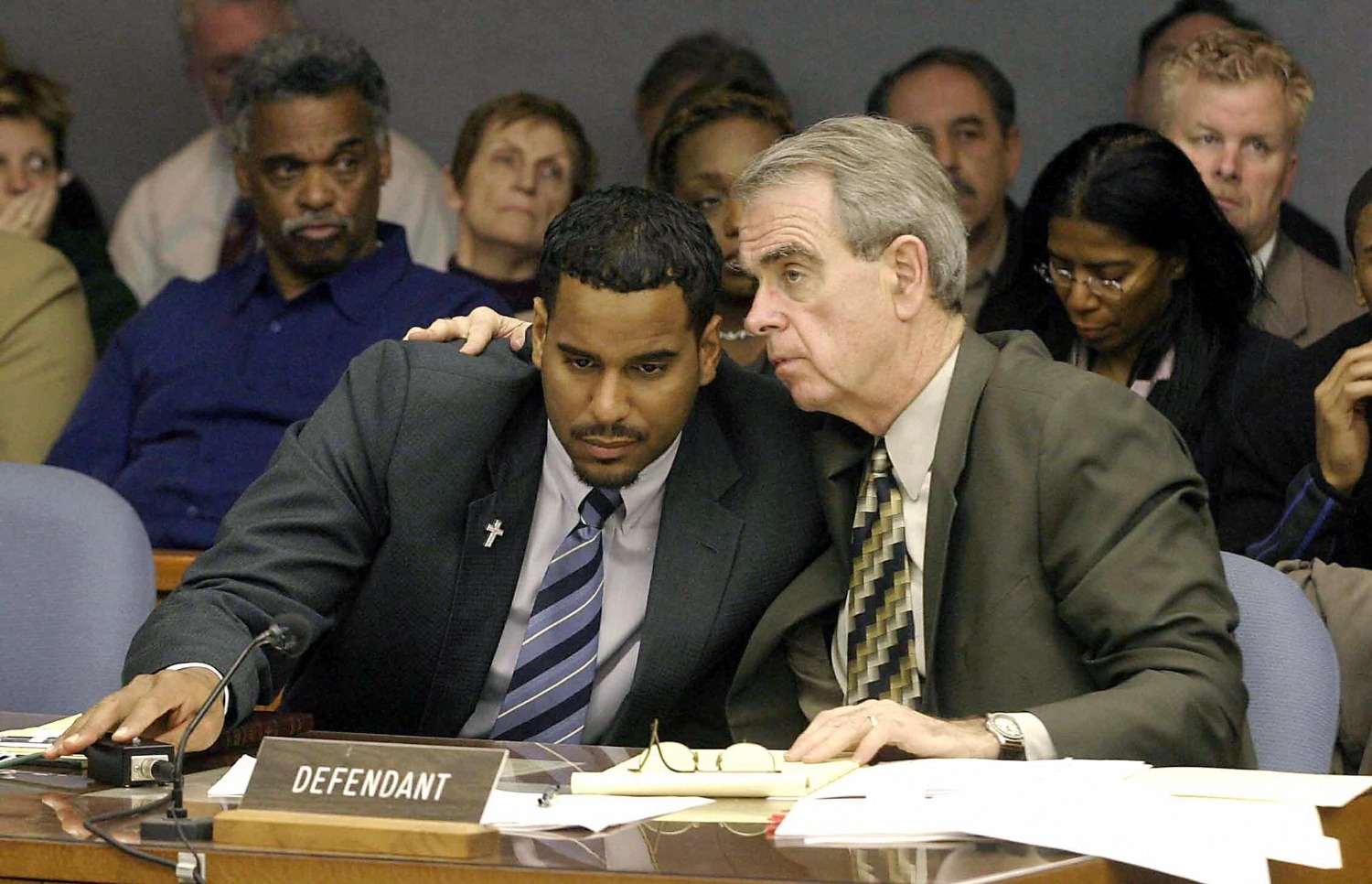 Former NBA All-Star Jayson Williams Went to Prison For Killing His Limo Driver
Jayson Williams became a star with the New Jersey Nets. However, he ended up going to prison after accidentally shooting and killing his limo dri
Jayson Williams never put up big-time scoring numbers, but the former Philadelphia 76ers first-round pick eventually developed into a rebounding machine. A one-time NBA All-Star with the New Jersey Nets, Williams' career got cut short by a devastating leg injury.
But after retiring earlier than he expected, Williams encountered legal troubles that included going to prison for killing his limo driver.
Jayson Williams became a star for the New Jersey Nets
Two decades ago, NBA teams believed in building around big men. And while nobody would confuse Jayson Williams as the next Shaquille O'Neal, he still became a key player for the Nets after entering the NBA as the 21st overall pick in the 1990 NBA draft by the 76ers.
The 6-foot-9, 240-pounder definitely didn't make an impact right away. In fact, he started just nine games for the 76ers before the franchise traded their disappointing former first-round pick to the Nets for a conditional draft choice.
It turned out to be a career-saving move for the former St. John's star. Though it took him a few years to work on his game, Williams eventually became the Nets' starting power forward/center. In 1996-97, he averaged a career-high 13.4 points despite shooting an underwhelming 40.9% from the field.
During his age-29 season, Williams earned his first and only NBA All-Star selection after averaging 12.9 points and 13.6 rebounds. New Jersey made the NBA playoffs but got bounced in the first round by Michael Jordan's Chicago Bulls.
A devastating injury abruptly ended his NBA career
As one of the NBA's best rebounders, Jayson Williams appeared primed to dominate as he approached age 30. The Nets had just made their first playoff appearance since the 1993-94 season. The team even rewarded their breakout star with a six-year, $90 million contract. In every way, shape, and form, it looked like a bright future for Williams and the Nets.
Everything came to a crashing halt during on April 1, 1999. In the first year of his massive contract extension, Williams broke his right leg in a collision with Stephon Marbury. He underwent surgery the next day and had to have a plate and five screws inserted into his leg. At the time of his injury, Williams had been averaging 8.1 points and 12.0 rebounds.
After suffering that devastating leg injury, he never played in an NBA game again. Williams officially retired from the league on June 28, 2000. Only that wouldn't be the last time we'd hear from him.
Williams went to prison after killing his limo driver
While he would no longer make headlines for his basketball career, Jayson Williams stayed relevant for an entirely other reason. Just a few years after retiring from the NBA , the former Nets center experienced a life-changing event that eventually sent him to prison.
On February 14, 2002, Williams shot and killed his limousine driver, Costas "Gus" Christofi. The fatal shooting occurred in the bedroom of Williams' home. Christofi had been hired to drive Williams and several of his friends to dinner.
However, according to the New York Post, Williams reportedly accidentally shot and killed Christofi while playing with a shotgun during a tour of his home. Williams then tried to get rid of the evidence, including stripping off his own clothes and jumping into a pool to wash the blood off. He even wiped the shotgun's stock and put it in Christofi's hands to make it appear as though the gunshot was self-inflicted.
Williams pleaded guilty to aggravated assault on January 11, 2010. He received a five-year prison sentence and served 27 months before getting released in April 2012.
At his sentencing hearing, Jayson Williams apologized to Christofi's family and said, "There's not a day I wake up and I don't feel sorry for what I did to Mr. Christofi."