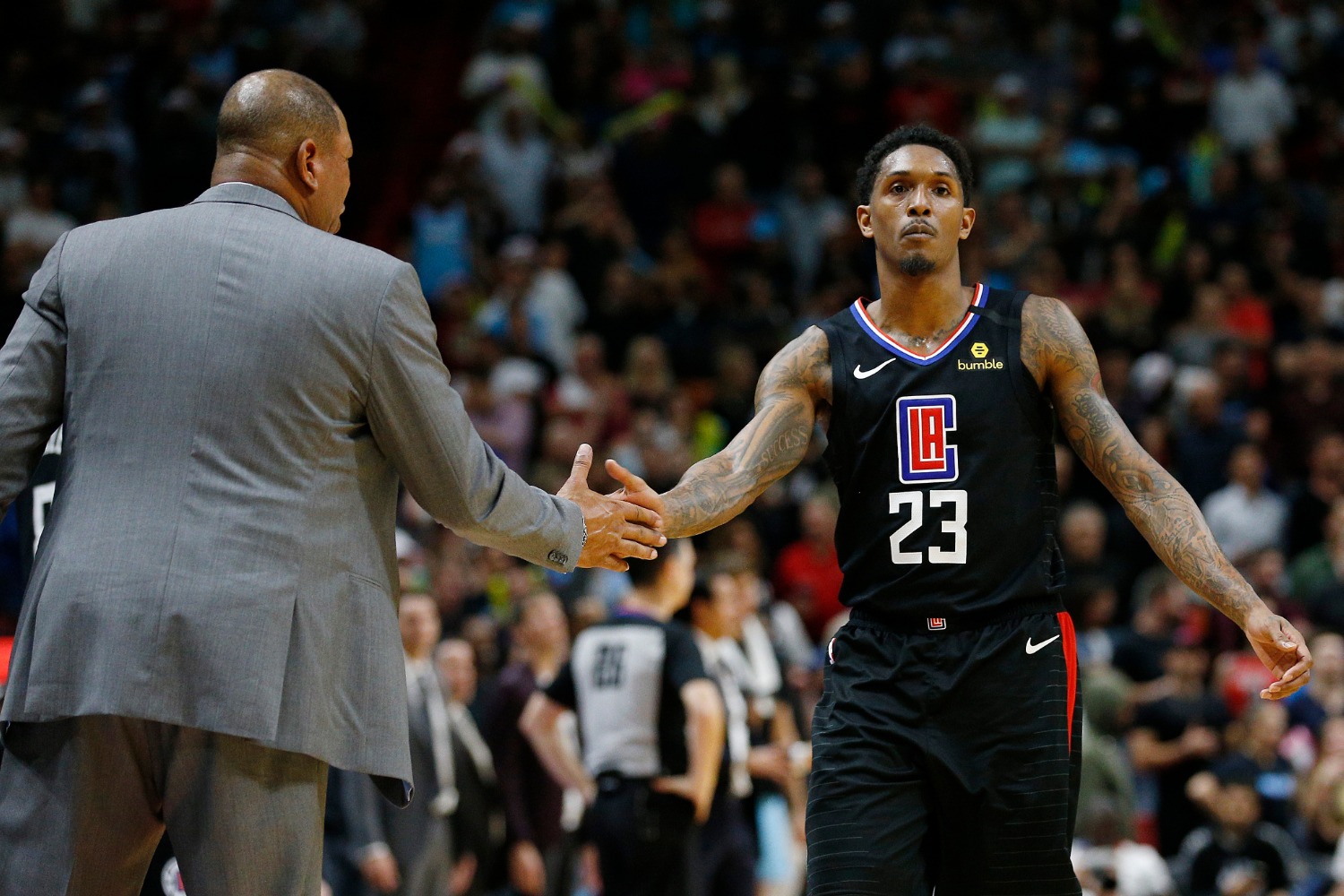 Lou Williams Treated a Gunman to McDonald's on Christmas Eve
Lou Williams turned a potentially dangerous situation into a funny one by treating a gunman to McDonald's on Christmas Eve in 2011.
Lou Williams may not be an NBA superstar, but the veteran has carved out a highly respectable career as a terrific scoring option off the bench. The smooth-shooting lefty quickly became a fan favorite with the Philadelphia 76ers. As it turns out, Williams' reputation helped him turn a potentially dangerous situation into a Christmas Eve to remember in 2011.
Lou Williams became a fan favorite in Philadephia
The 76ers took a flyer on Lou Williams with the 45th pick of the 2005 NBA draft. Measuring in at just 6-foot-1, 175 pounds, the Tennessee native had to answer obvious concerns about his lack of size. It took a few years, but Williams ultimately proved more than capable of handling the physicality of the NBA.
After two years of essentially never seeing the floor, Williams played just over 23 minutes per game as a 21-year-old. The former high-school standout averaged 11.5 points and 3.2 assists as a key backup.
He continued to earn more playing time and displayed high-level scoring ability as an invaluable bench option. Williams did get a chance to start 38 games during the 2009-10 season. He averaged 14 points and 4.2 assists—both career-highs at the time.
His final year in Philadelphia turned out to be his most productive from a statistical standpoint. However, when the holidays arrived, Lou Williams had a Christmas Eve to remember that could have ended very badly for the 76ers fan favorite.
Williams had a Christmas Eve to remember in 2011
The holidays should be a time to rejoice. For Lou Williams, Christmas 2011 nearly turned into a tragedy. According to The Philadelphia Inquirer, the popular 76ers guard got approached by a man with a gun while sitting in his car on Christmas Eve.
For ordinary citizens, the encounter likely would have ended in violent fashion. Luckily for Williams, his own stardom saved his life.
When the gunman recognized Williams, he commended him for his work in the community. As a result, the 76ers guard treated the man to a meal at the most popular fast-food chain in the world.
"There's crime everywhere," said Williams. "I was debating whether to pull off to help the guy. The gun was already out. He did all the talking, and we came up with a solution before I could really say much. I treated him to McDonald's."
Obviously the situation could have turned ugly rather quickly. However, Lou Williams turned it around and instead treated a potential threat to a meal. Ironically, the veteran journeyman recently caught some flak for another meal he enjoyed.
The NBA veteran recently caught flak for his restaurant choice
Since that fateful Christmas Eve in 2011, Lou Williams has gone on to play another decade in the NBA. He spent two years with the Atlanta Hawks before bouncing around the league. He has since found a home with the Los Angeles Clippers, where he continues to impress as a top-flight scorer off the bench.
However, the three-time NBA Sixth Man of the Year recently found himself in the headlines for another food-related incident. This time it didn't involve the golden arches or a gunman, but rather chicken wings and a strip club.
Williams recently left the NBA bubble to go to the memorial service for his grandfather. Photos emerged on social media showing the 33-year-old at Magic City, a strip club in Atlanta. He received widespread criticism and plenty of questions about why exactly he ended up in that establishment.
As it turns out, the strip club happens to serve legendary wings. In fact, Magic City offers a lemon pepper BBQ flavor named in honor of the NBA veteran.
Ultimately, Lou Williams put himself in a bad spot, but nothing will compare to the encounter he had nearly a decade ago that ended with him breaking bread (or burgers) with a gunman at McDonald's.