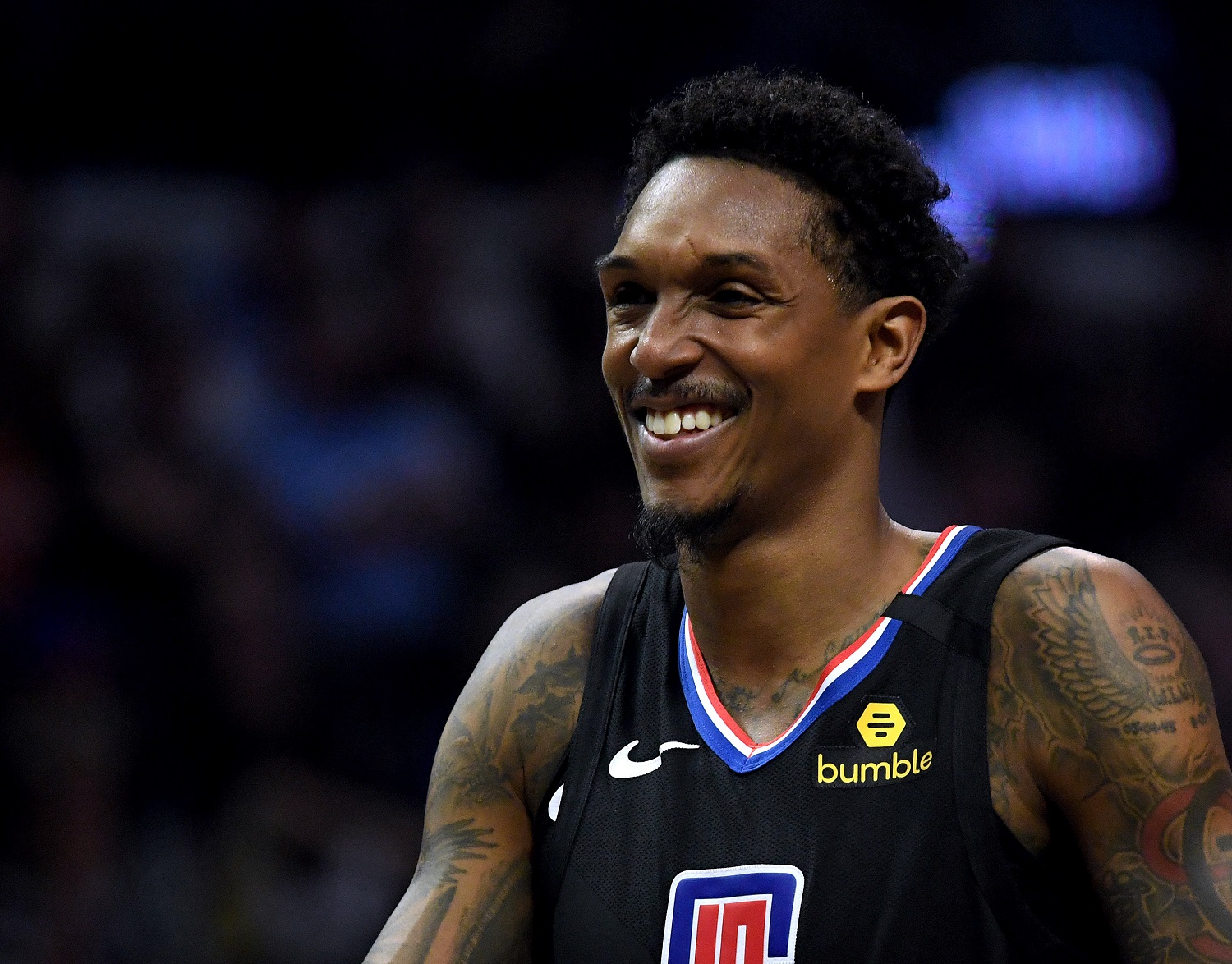 The Memorial Service for Clippers Guard Lou Williams' Grandfather Wasn't Held at a Strip Club, but …
Los Angeles Clippers guard Lou Williams is in trouble with the NBA over his trip to Atlanta.
The joint that Lou Williams says has the great chicken wings is better known for its thighs and breasts. It's one of the reasons why the NBA is investigating the Los Angeles Clippers guard's whereabouts since leaving the Disney World bubble in Orlando, Florida.
Lou Williams was given permission to leave
The Los Angeles Clippers are short on players. In fact, they were missing five members of their roster for a scrimmage against the Washington Wizards but did come away with a 105-100 victory.
Starting center Ivica Zubac and guard Landry Shamet did not travel to Orlando with the rest of the team earlier this month, though Zubac has since arrived and is going through the quarantine protocol. Shamet reportedly arrived Saturday and could clear the precautionary procedure within a few days.
However, forward Montrezl Harrell (family emergency) and guard Patrick Beverley (personal emergency) left the bubble in recent days, and then Lou Williams was given permission Thursday to travel to Atlanta for a family matter.
Williams posted on social media on Friday that his grandfather, Paul G. Williams, had died, though one of the messages listed his passing as having occurred on July 16. With the COVID-19 pandemic, it is certainly plausible that a service could have been delayed for a week or so to allow family members to work out travel logistics.
Still, Lou Williams could be facing 10 days to two weeks in quarantine in Orlando, where the Clippers open the resumed NBA season July 30 against the Los Angeles Lakers. Williams was averaging 18.7 points and 5.7 assists a game before the pandemic, so his absence is no small matter.
The star guard has been peppered with questions about an Atlanta strip club
Multiple media outlets have reported that the NBA is looking into Lou Williams' activities since leaving Orlando. Los Angeles Clippers coach Doc Rivers said Williams returned to the encampment at Disney World on Saturday and that management has concerns about what the star guard was doing while he was gone.
That's because photos on social media point to Williams having partied on Thursday at Magic City, a strip club in Atlanta. "Obviously, those got out and that's something we obviously didn't enjoy seeing or liked," Rivers said.
Williams appears to have been photographed at the strip club by rapper Jack Harlow, who later deleted the post from his Instagram account. Harlow tweeted on Friday that the photo was an old one that he posted while reminiscing about his friend.
Williams, 33, commenced some impressive backpedaling worthy of a place on the medals podium against Olympic sprinters, but he faced one troublesome hurdle right off the bat: He visits Magic City often enough for the club to offer a wings flavor – lemon pepper BBQ — named after the 15-year veteran with one more full year at $8 million left on his contract.
Lou Williams is blaming his favorite chicken wings
Once rapper Jack Harlow's incriminating Instagram post started making news, Los Angeles Clippers guard Lou Williams began his damage control. He seemed to imply on Twitter that he may have been at the club, but just for a quick in-and-out to get something to eat.
"Ask any of my teammates what's my favorite restaurant in Atlanta is. Ain't nobody partying. Chill out lol," he wrote, further supporting his case by retweeting some of his previous references to the Magic City strip club.
Williams couldn't very well deny being at Magic City since the Instagram photo showed him holding a drink while wearing what appears to be an NBA mask given out in Orlando.
He told NBA security the memorial service for his grandfather ended around 6 p.m. and he went to the club for a quick dinner while no dancers were present. That would make Magic City one of the few strip clubs that would serve dinner yet offer no on-stage entertainment by early in the evening; what's sizzling on the grill doesn't tend to attract customers to gentlemen's clubs.
Williams can count on additional interrogations by NBA officials, who need to determine how long Williams should be quarantined before being allowed to rejoin his team. With Major League Baseball facing a serious situation right out of the gate after Cincinnati Reds infielder Matt Davidson tested positive for COVID-19, the NBA is in no mood to fool around.