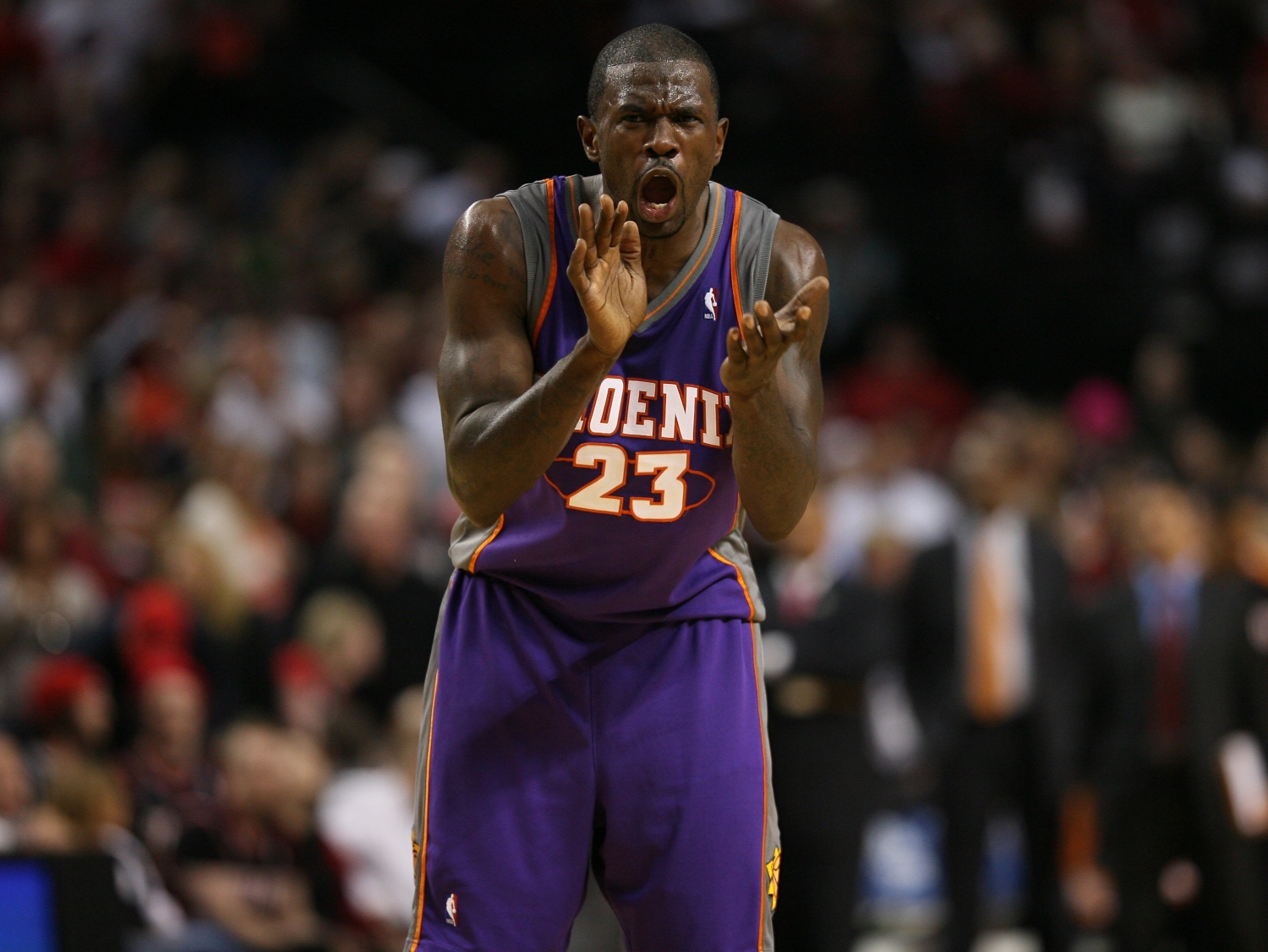 Former NBA Star Jason Richardson Viciously Attacked His Ex-Girlfriend in a Scary Domestic Violence Incident Involving Their 3-Year-Old Daughter
Former NBA star Jason Richardson attacked his ex-girlfriend during a domestic violence dispute that also involved their 3-year-old daughter.
During his days as an NBA player, Jason Richardson tantalized fans with his ability to fly through the air and throw down thunderous dunks with relative ease. However, the former Golden State Warriors star found himself in the spotlight for an entirely different reason in the summer of 2003.
Less than a month after his second NBA season came to a close, Richardson got arrested and charged with one count of domestic violence stemming from a scary incident involving his ex-girlfriend and their young daughter.
Jason Richardson quickly became a star with the Warriors
Jason Richardson started his pro basketball journey by becoming the fifth overall pick of the 2001 NBA draft. The 6-foot-6, 225-pound shooting guard entered the league with plenty of promise. After all, Richardson got named Mr. Basketball of Michigan in 1999 before he helped Michigan State win a national championship.
In his rookie season, the uber-athletic wing showcased the skills that made him a dominant player at the amateur level. Richardson started 75 games and averaged 14.4 points, 4.3 rebounds, 3.0 assists, and 1.3 steals. Unfortunately for the Warriors, they still finished near the bottom of the standings.
Golden State did take a significant leap during the 2002-03 season. The team's young core of Antawn Jamison, Gilbert Arenas, Troy Murphy, and Richardson carried the squad to a 38-44 record. Although the Warriors missed the playoffs for the ninth straight season, they posted their best record in nearly a decade.
Richardson attacked his ex-girlfriend in a scary domestic violence incident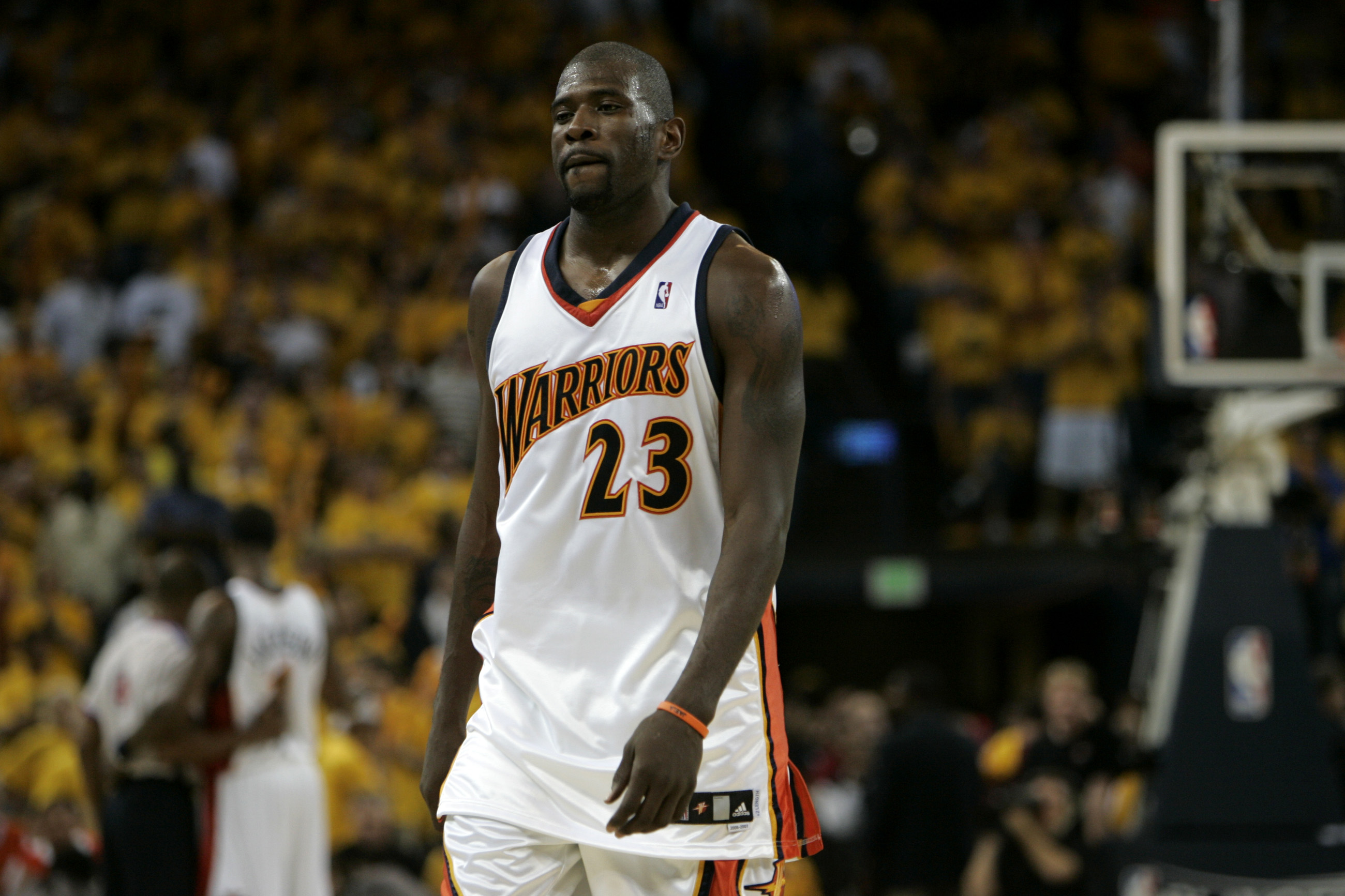 Just a few weeks after the Warriors' season came to an end, Jason Richardson got arrested. On May 1, 2003, the San Francisco Chronicle reported the young Warriors guard got charged with one misdemeanor count of domestic violence following an April 29 dispute with his ex-girlfriend at her apartment in Saginaw, Mich.
According to the police report, Richardson arrived at Roshonda Jacqmain's residence at about 5:30 p.m to visit their 3-year-old daughter. But after returning an hour and a half later, she discovered Richardson had gone through her personal items and found letters and a picture of her with her boyfriend.
Instead of agreeing to leave, the budding NBA star took the situation in a scary direction. Richardson pushed the mother of his child so hard into a wall that her head left a hole in the wall. After stepping over her to pick up their daughter, he kicked Jacqmain in her left side and proceeded to leave.
Richardson told police a different story. He said she attempted to swing her fist at him before he grabbed to stop her. He also claimed Jacqmain stumbled and fell back against the wall, and he denied kicking her.
His conviction didn't stop him from having a lengthy NBA career
Nearly four months after he got arrested, Jason Richardson got convicted of one count of misdemeanor domestic violence. According to the Associated Press, the jury deliberated for 1 1/2 hours before reaching its verdict.
The NBA also punished the Warriors guard for his actions. Richardson received a three-game suspension without pay as a result of his domestic violence conviction.
"This is the result of an extremely personal matter. I deeply regret being involved in any situation that results in the embarrassment of my family, friends and fans, the Golden State Warriors and the NBA," he said in a statement. "I fully understand the seriousness of the implications and I
accept the penalty imposed by the commissioner. I'm glad to have
these issues addressed and behind me."
Richardson went on to average 18.7 points during the 2003-04 campaign. The two-time NBA Slam Dunk champion suited up for four other franchises following his six-year run with the Warriors.
He retired in September 2015 after battling knee issues for years.
All statistics courtesy of Basketball Reference.