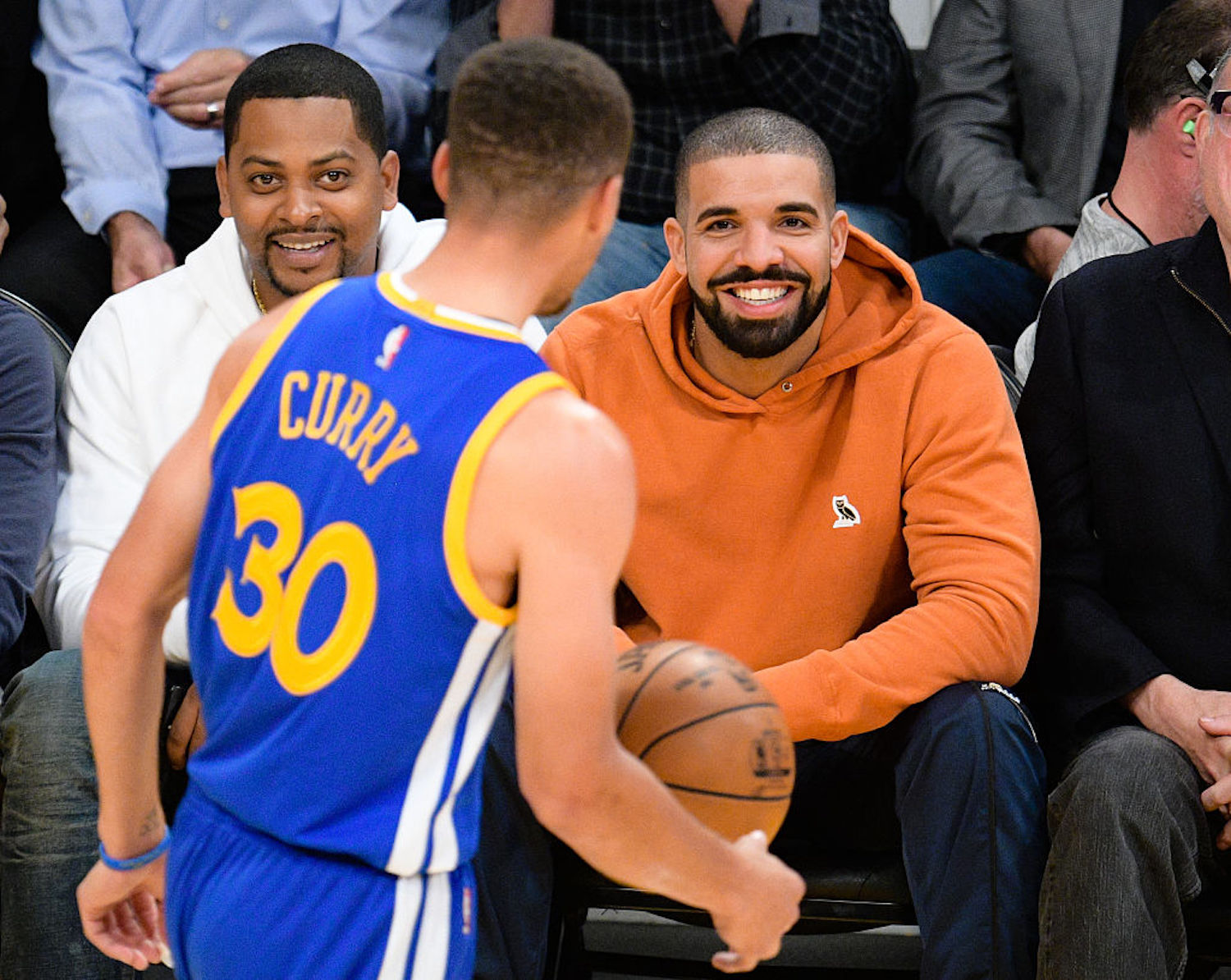 Warriors Head Coach Steve Kerr Once Fined Drake $500 for Making His 2 Star Players Late
Steve Kerr dished out a $500 fine to famous rapper Drake after he made Stephen Curry and Draymond Green late to the team plane.
Steve Kerr is a head coach who consistently holds his players accountable no matter how big of a star they are. And sometimes, he even holds his players' famous friends accountable even though they aren't even on the Golden State Warriors.
Kerr recently told a story about how Drake, the international superstar rapper, made Stephen Curry and Draymond Green late for a team plane about to depart for a road trip. As a punishment, Kerr fined Drake $500, and he gladly paid it in full.
Drake's NBA fandom
Spike Lee is by far the most popular celebrity NBA fan. He can be found patrolling the sidelines at Madison Square Garden for nearly every New York Knicks home game. But Drake might be right behind him in second place.
Aubrey Graham, a Canadian musical artist who goes by the rapper name Drake, is a lifelong Toronto Raptors fan. Similar to Lee, Drake has courtside seats at Scotiabank Arena in Toronto, and he can be seen chirping opposing players in colorful outfits during Raptors' home games.
But Drizzy's ties to the NBA go beyond just the sidelines. Drake is good friends with numerous veteran players in the league, including LeBron James, Stephen Curry, Kevin Durant, and Chris Paul. He's even referenced James, Curry, and other superstars in various songs before.
One time, his friendship with two Warriors players got them in trouble with Steve Kerr.
Steve Kerr fined Drake $500 for making Stephen Curry and Draymond Green late
Before Sunday's game between the Warriors and Raptors, Golden State head coach Steve Kerr was asked about his relationship with Drake. Kerr responded to Chris Alvarez of ABC7 News with a hilarious story from a few years back.
After a Warriors home game, Kerr said that Steph Curry and Draymond Green were late getting to the team plane for a flight to Los Angeles. When the team got ahold of the two stars, they explained how they got held up at Oracle Arena chatting with Drake.
Curry, Green, and Drake eventually made it to the plane, but Kerr wasn't going to let the tardiness slide.
"We had a team rule at the time, that you could bring a friend on the plane a couple times a year, and unbeknownst to me Steph decided to use one of his slots for Drake," Kerr said Sunday. "So, Drake got on the plane that night with Draymond and Steph and I fined all three of them for being late. And Drake paid his $500 fine. You can ask him that. True story."
Drake later rapped about the incident in one of his songs
After the game Sunday, Curry was asked about the Drake story Kerr told earlier that day. Curry admitted he and Green were in the wrong and that Drake rapped about the incident in a song shortly after.
"We pretty much got stuck at Oracle Park… Me and Draymond were definitely late just chatting up with Drake," Curry said. "I think he put it in a song."
In Drake's 2017 song, "Free Smoke," he says, "I took the team plane from Oracle," referencing Kerr's story from a few seasons ago. No bars about Kerr fining him a cool $500, though. It seems Drake wanted to keep that detail a secret.