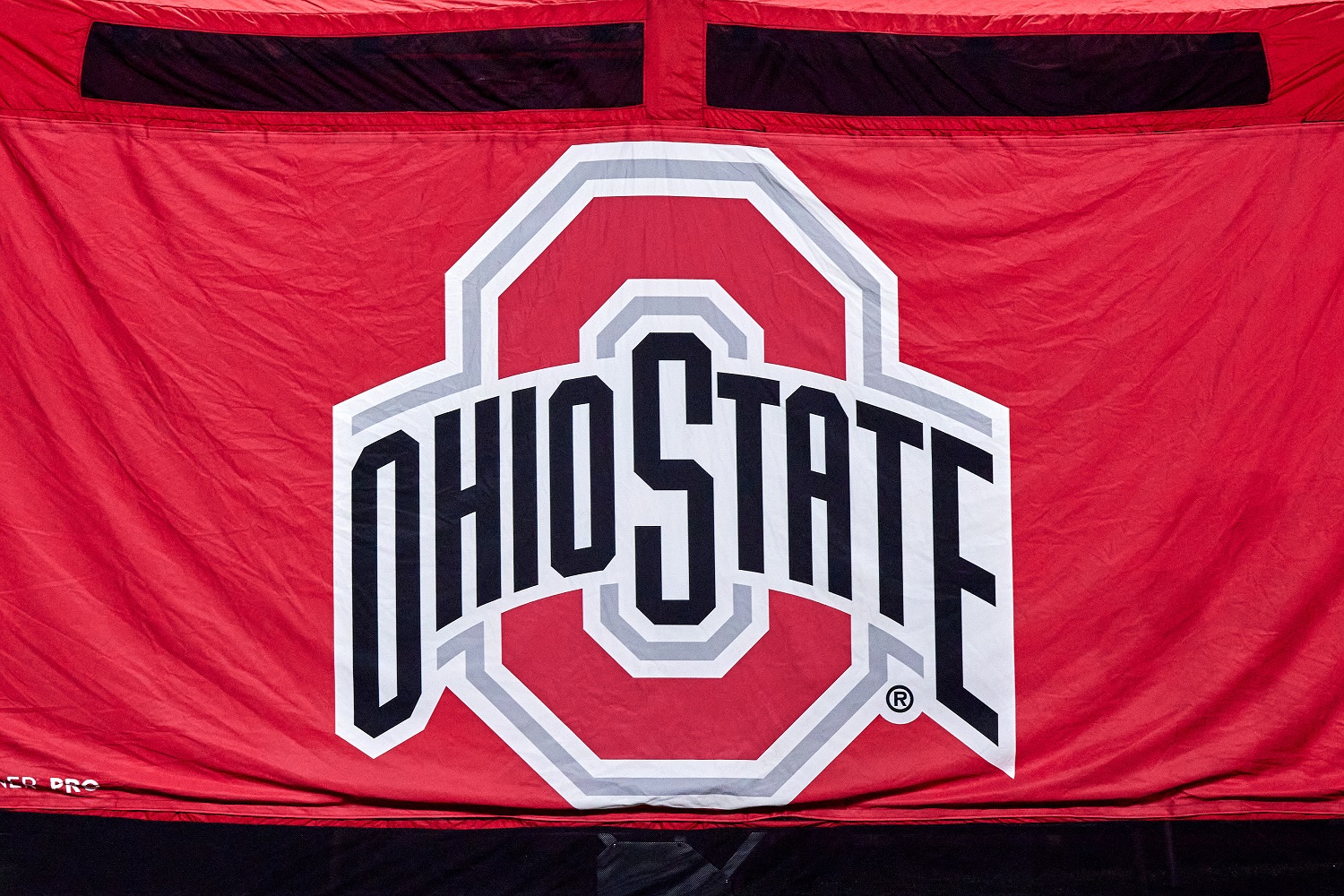 Former Ohio State Offensive Lineman Zach Slagle Posted a Heartbreaking Plea About CTE Just Minutes Before His Tragic Death by Suicide
Former Ohio State Buckeyes offensive lineman Zach Slagle posted a heartbreaking message on Facebook just before his tragic death by suicide in 2019.
The Ohio State Buckeyes, easily one of the best college football programs in the country, have had to endure a number of tragedies over the past few years, one of which was the death of former offensive lineman Zach Slagle.
Slagle, who turned down scholarship offers to fulfill his dream of playing for the Buckeyes as a walk-on, tragically died by suicide in August 2019 just minutes after posting a heartbreaking message on social media in which he specifically asked for his brain to be tested for CTE.
Zach Slagle turned down scholarships to achieve his dream of playing for the Ohio State Buckeyes
Born in Canton, Ohio, the home of the Pro Football Hall of Fame, in 1988, Zach Slagle played offensive line in high school for the Canton McKinley Bulldogs and earned All-Ohio honors as a senior.
While the 6'1″, 297-pounder had scholarship offers to play college football at the Division II level but spurned those offers in an attempt to achieve his dream of playing for the Ohio State Buckeyes. Upon graduation in 2006, he worked four jobs to try and save up enough money for tuition at OSU, where he would attempt to join the team as a walk-on. It was certainly a lofty goal but one that he did achieve.
Slagle joined the Buckeyes in 2006 and played sparingly as Ohio State went undefeated in the regular season before losing to Urban Meyer and the Florida Gators in the BCS National Championship Game. Slagle appeared on the Buckeyes' roster for two more seasons and, overall, earned three "Gold Pants" charms, which are the gifts given to Ohio State players when they defeat the rival Michigan Wolverines.
Zach Slagle later played football in France and Norway before returning to his home state.
He worked odd jobs and helped coach his high school team when his playing days were over
With his playing days behind him, Zach Slagle returned to Ohio and worked a number of odd jobs over the years while also getting involved in charity work. He took part in the Polar Bear Plunge and would also dress up as Santa Claus to hand out gifts to underprivileged youth for Project St. Nicholas Returns.
He worked at Kiko Auctions in his hometown for a time and was also once a security resource assistant for Canton City Schools. Slagle also worked as a bouncer at a bar in Canton but did also stay involved with the game of football as an offensive line coach for the freshman football team at Canton McKinley.
Zach Slagle posted a heartbreaking message on Facebook just minutes before his tragic death by suicide
At around 1:00 a.m. on the morning of August 8, 2019, Zach Slagle posted a message on Facebook that read as follows:
"I'm sorry…live life to your fullest, love to the extreme, never say no! I love all you guys, cherish the good times, cherish the memories…I've lived a full life that can't be compared to any other, don't cry, don't mourn but rejoice in a life well lived! I loved and spread my love as much as I could…don't blame or point fingers, be amicable, and rejoice in celebration! #checkforCTE #sacredbrotherhood I'll miss everyone…#PapaSlaggs #Zeus #Ferdinand forever and always, Zach"

Zach Slagle
As reported by CantonRep.com, the disturbing message prompted family and police to rush to Slagle's home in Canton. Authorities broke down his door at around 1:20 a.m. but by the time they arrived, he'd already died by suicide, the result of a self-inflicted gunshot wound. In addition to the message he'd written on Facebook, Slagle also left a lengthy, handwritten note on a table in his home.
As he'd requested in his social media post, Slagle's brain was sent to the CTE Center at Boston University to be examined.
Zach Slagle was just 31 years old at the time of his death.
How to get help: In the U.S., call the National Suicide Prevention Lifeline at 1-800-273-8255. Or text HOME to 741-741 to connect with a trained crisis counselor at the free Crisis Text Line.