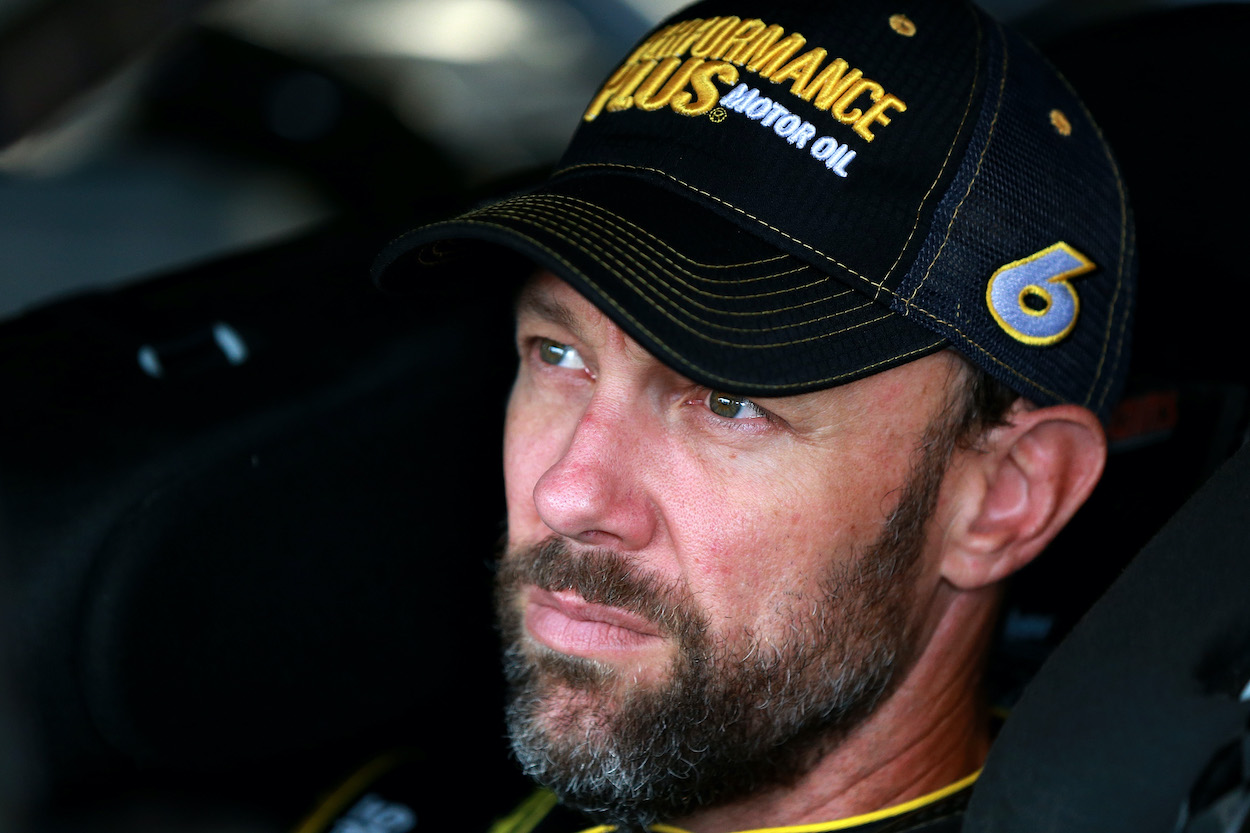 Fox Announces Matt Kenseth to Make NASCAR Comeback of Different Sort Next Week at California
Matt Kenseth, who last raced in 2020, will be making a different sort of NASCAR comeback next week at California, according to Fox.
Matt Kenseth last raced full-time with the NASCAR Cup Series in 2017. After running a part-time schedule in 2018, the 2003 champion sat out all of 2019 but returned to action in 2020 as a substitute for Kyle Larson, who NASCAR had suspended for using a racial slur.
Last year, the two-time Daytona 500 winner didn't race. This week, during the Duels at Daytona, Fox announced that the 49-year-old will be making a comeback next week at Fontana, albeit in a much different capacity.
Matt Kenseth raced to Hall of Fame-worthy career
There's no denying Matt Kenseth had a NASCAR Hall of Fame-worthy career. In 18 full seasons, the Wisconsin native won an impressive 39 times, with multiple crown jewel victories, including a Coca-Cola 600, a Southern 500, and a pair of Daytona 500s.
While the 2003 season would be considered his best because it resulted in his lone Cup title, it wasn't because he won a bunch of races. In fact, he won a single time that year. However, he remained steady throughout the full-race schedule, which included finishing 25 out of 36 races in the top 10, propelling him to the championship.
It was that same level of consistency throughout his career that not only made him a threat to win each Sunday but also had him contending for titles in the season's final standings on multiple occasions, including 2006 and 2013 when he finished runner-up.    
Fox announces Kenseth joining broadcast team in California
While Kenseth hasn't participated in a NASCAR race since the 2020 season, he has continued to be involved with the sport. During the 2021 Daytona 500, Kenseth joined Greg Biffle and Hailie Deegan for a watch-along of the race with Fox, which included the three drivers offering commentary.  
When the race concluded with a massive fiery crash on the final lap, Kenseth calmly described the action as Michael McDowell escaped the carnage and dashed to victory. 
This coming week in Fontana at Auto Club Speedway, Kenseth will bring that same calm demeanor to the broadcast booth and join the Fox NASCAR team of Mike Joy and Clint Bowyer. Joy announced the former driver's return during the Duels broadcast on Thursday night.
"Greg Biffle making a comeback for New York Racing," Joy said, describing Biffle's return to NASCAR Cup action after last racing in 2016. "One of his former teammates at Roush Racing, Matt Kenseth is also going to make a comeback of sorts. The two-time Daytona 500 winner will join us in the booth when we go to California next week."
How will he do?
Kenseth in the broadcast booth will be the second in Fox's scheduled rotation of former drivers who will serve as guest analysts alongside Joy and Bowyer, a format the network announced in January that will extend throughout its coverage this season. 
Tony Stewart received favorable feedback for his style, wit, and ability to describe the action following his first broadcast of the year at the Clash at the Coliseum. He will be upstairs during Sunday's Daytona 500 race broadcast.
Kenseth's performance during last year's wild Daytona 500 finish was different than many might expect for a moment filled with nervous excitement and anticipation. It will be interesting to see if he brings that same style with him next week to California or if being in the booth with Bowyer will reveal a different, more colorful side.  
Time will tell.
Like Sportscasting on Facebook. Follow us on Twitter @sportscasting19.