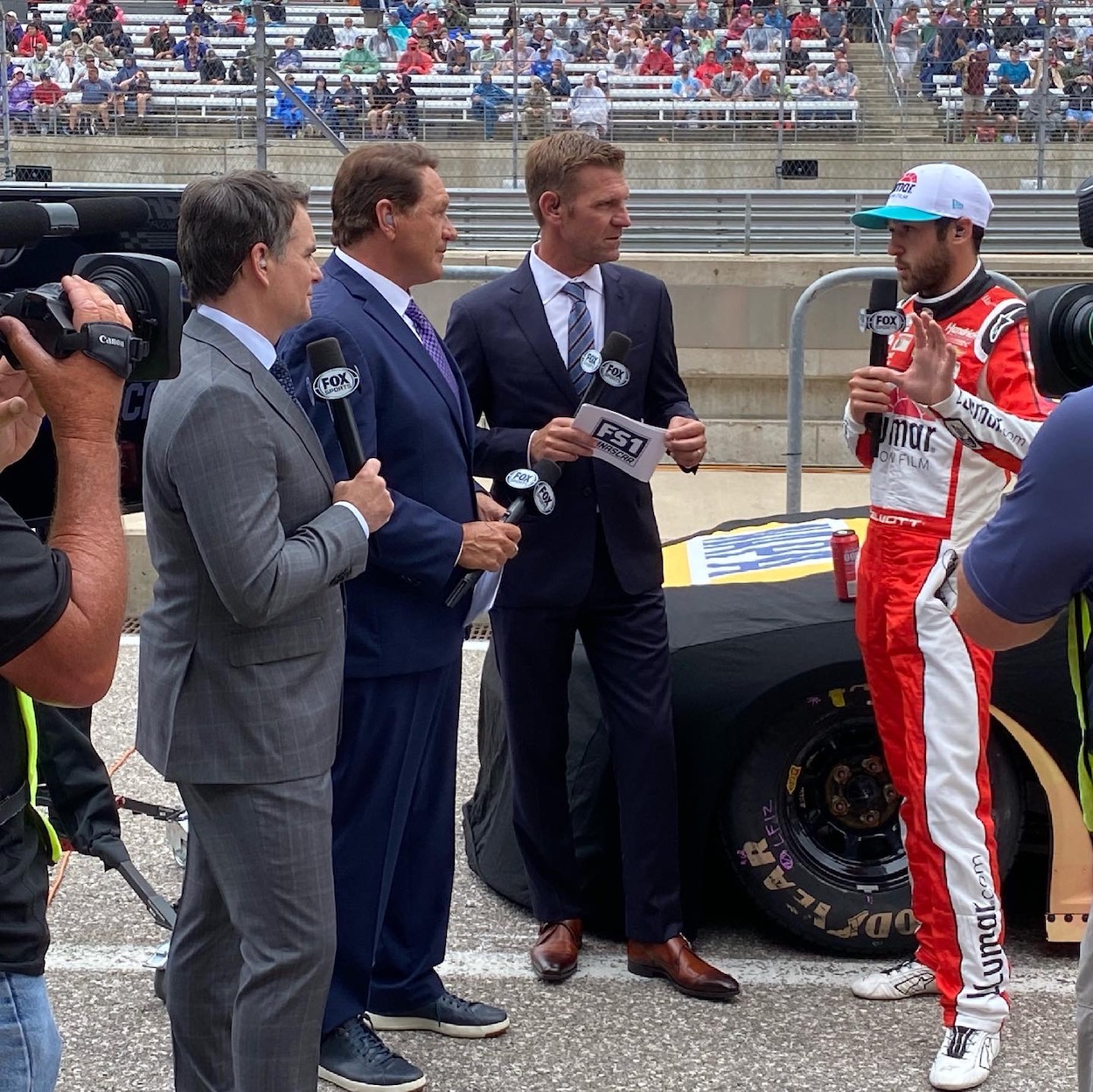 Fox Officially Confirms NASCAR Fans Will Notice Change in Broadcast Throughout 2022 Cup Series Season
Fox is making a change in its NASCAR Cup Series coverage in 2022 and fans will definitely notice it.
Since Fox announced last weekend during its NFL playoff coverage that Tony Stewart would serve as a guest analyst in the booth with Mike Joy and Clint Bowyer for the first two races of the 2022 NASCAR Cup Series season at the Clash in the Coliseum and the Daytona 500, fans have speculated about the network's plans for the rest of the season and if there would be other guest analysts in the future.
On Friday, Fox answered the question. 
Fox 2022 NASCAR Cup Series coverage to open with Tony Stewart in booth
Since last summer when Jeff Gordon announced he was leaving his duties as a NASCAR analyst on Fox to pursue a full-time role with Hendrick Motorsports, fans have been speculating about who might be his replacement. 
In an interesting sequence of events, Gordon and Tony Stewart were seen together in Charlotte on Friday night for the Hall of Fame induction ceremonies for Dale Earnhardt Jr, Mike Stefanik, and Red Farmer. Just 24 hours later, Gordon and Stewart were linked again when Fox announced that the latter would be replacing the former in the broadcast booth for the season's first two races, the Clash at the Coliseum and the Daytona 500. 
"I'm teammates with @ClintBowyer again," Stewart tweeted. "@MikeJoy500 will have his hands full. This is going to be fun."
"Looking forward to having ol' Smoke in the booth with us to get things kicked off," Bowyer said. "Sure to be fun!!"
Fox announces NASCAR plans for 2022 
Fox's announcement of Stewart answered one question but also created several others. Was Stewart potentially auditioning for a full-time job? Or, was he just designated for the first two races, and the remaining broadcasts would feature other guest analysts?
The network provided the answer this week, announcing the broadcast teams for all of its NASCAR coverage, including the ARCA Menard's, Trucks, Xfinity, and Cup Series. Most notably in the Xfinity coverage, Adam Alexander will be joined for the season opener at Daytona by three-time Daytona 500 winner Denny Hamlin and seven-time championship crew chief Chad Knaus. 
For the Cup race broadcasts this year, a press release said after Stewart's duties at Daytona are complete, "a rotation of prominent guest analysts" will be joining Joy and Bowyer in the booth throughout the 2022 season, though "the full slate of guest analysts will be announced in the near future."
Who could the guest analysts be?
Since the Stewart announcement, fans have taken to social media with suggestions and reasons why a certain person would be a good fit in the booth. Among the more common recommendations: "America's Crew Chief," Larry McReynolds, who's been a staple of Fox broadcasts since 2000, including 15 years in the booth. However, Fox announced he will again be in-studio this year. 
One name that also came up was another Hall of Famer, Mark Martin. A fan posed the question to him on Twitter on whether he would have any interest in working as a guest analyst. The former driver initially hedged, then made a surprising admission.
"I have a few reasons I wouldn't want to. I don't think I would be any good at it. I'm afraid I would embarrass myself. I'm dumb as hell. I love being retired and hate meeting a schedule anymore. I enjoy watching it on TV and letting the experts do a great job," Martin said before throwing a curve. "I might try." 
Maybe Martin does end up working a couple of broadcasts during the season. No one knows for sure what will happen, but Fox will certainly have a challenge filling the shoes of Jeff Gordon.
Like Sportscasting on Facebook. Follow us on Twitter @sportscasting19.