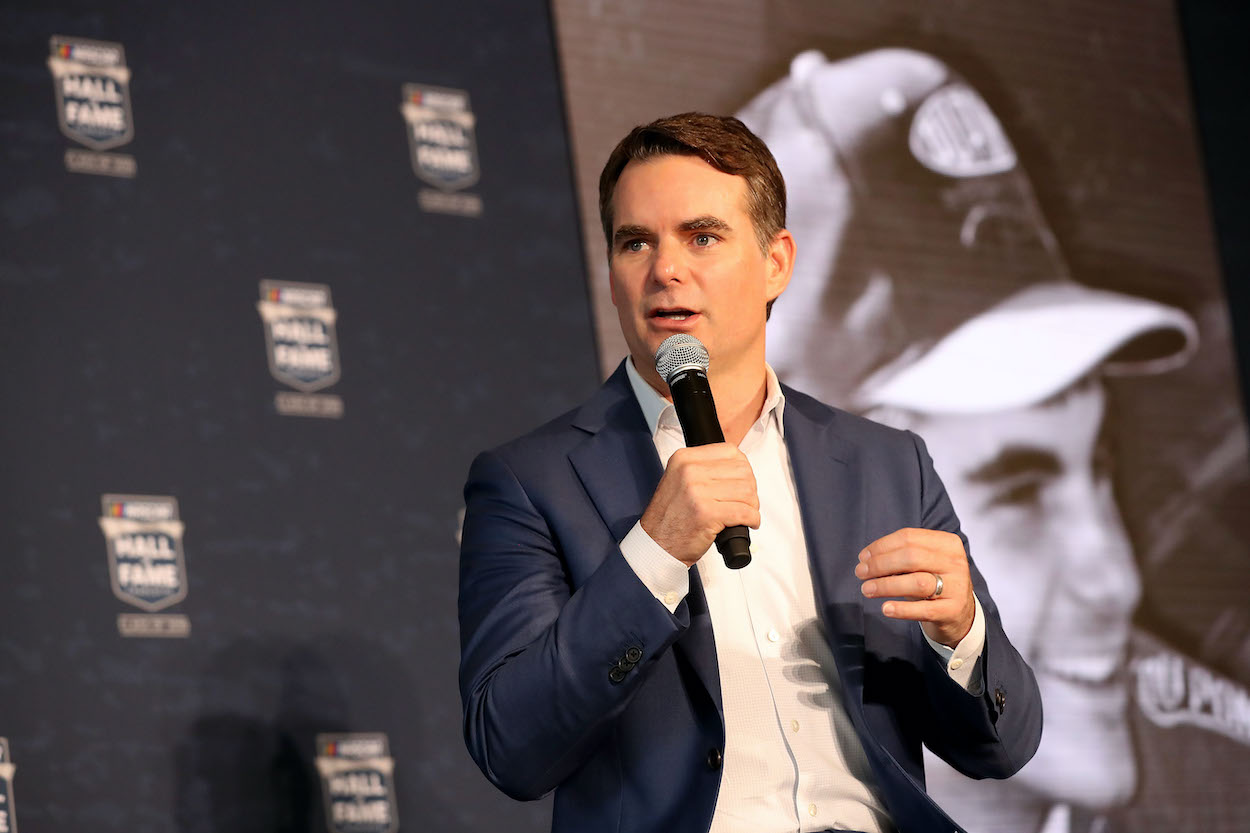 Jeff Gordon Explains Decision to Leave Fox Sports Booth for Hendrick Motorsports: 'This Is Where My True Passion Lies'
Jeff Gordon enjoyed his time calling NASCAR races for Fox Sports, but his true passion lies on the track with Hendrick Motorsports.
In a not-so-surprising move, former NASCAR driver Jeff Gordon announced last week that he'll be leaving the Fox Sports broadcast booth for a larger role with Hendrick Motorsports. Fans have been expecting this career change for quite some time now, but it'll still be odd to watch and listen to Cup Series races next season without Gordon on the call.
On Sunday, Gordon explained the rationale behind his decision to pursue a full-time role with HMS.
Jeff Gordon leaving Fox Sports booth for Hendrick Motorsports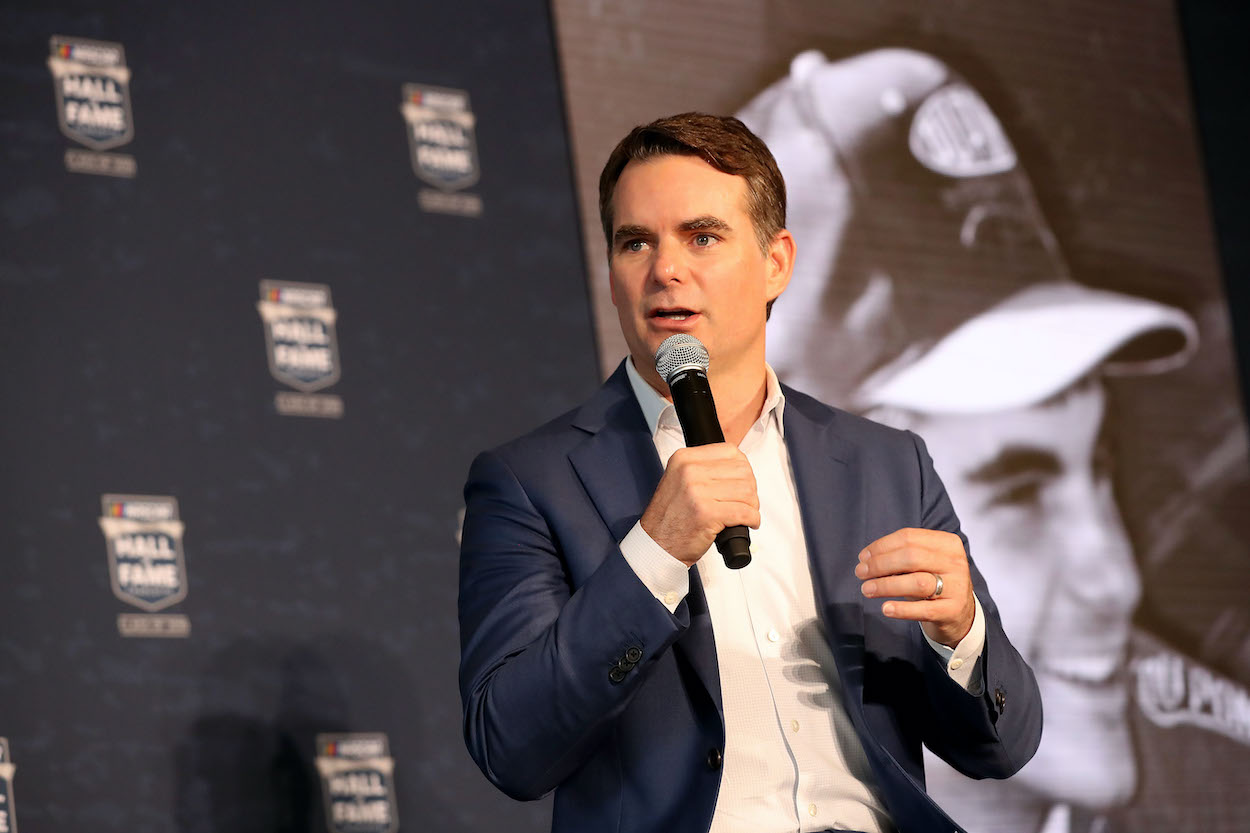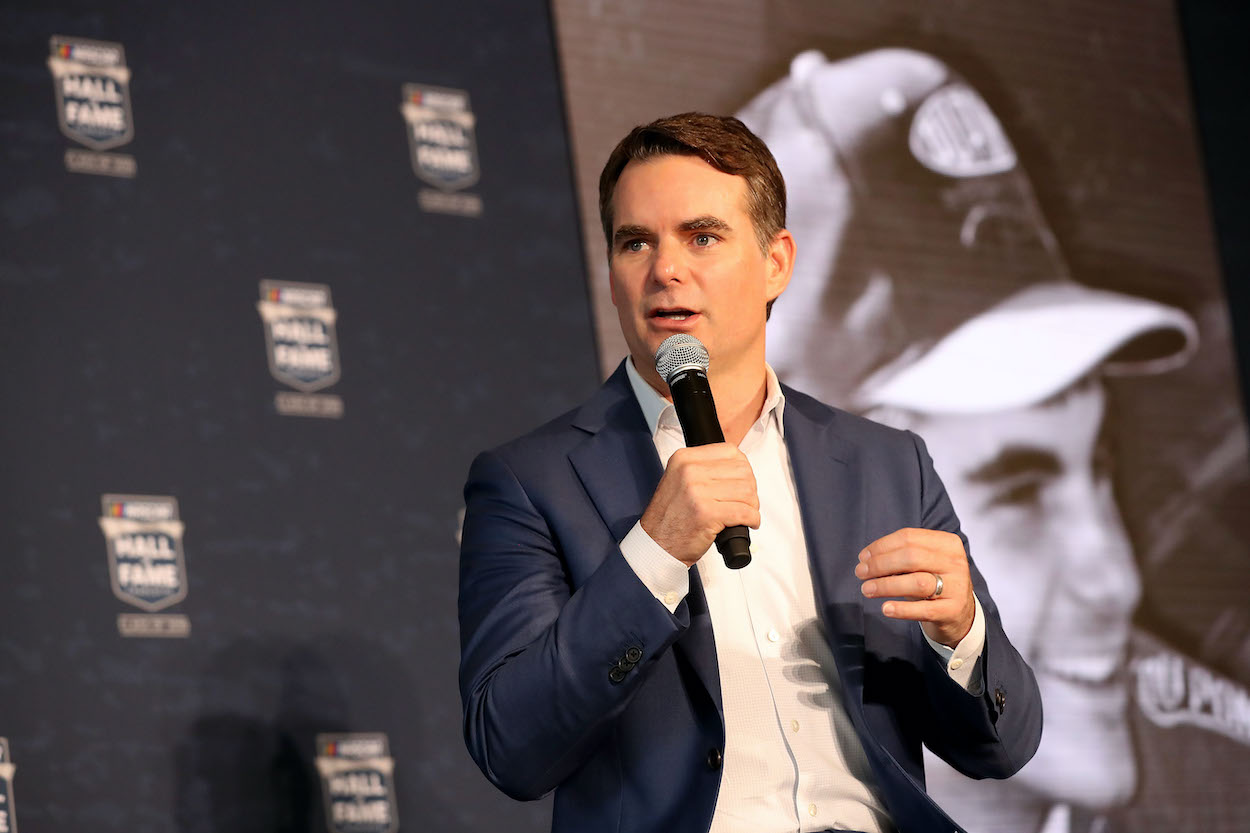 Well, it's finally happening.
After five years of calling NASCAR races for Fox Sports, Gordon has decided to hang up his microphone and take the next step toward becoming the owner of a racing team. The former driver announced last week that he'll be joining Hendrick Motorsports full-time as vice chairman and the second-ranked team official behind Rick Hendrick himself.
Gordon spent his entire Cup Series career racing for HMS, and he's been labeled as the heir to Hendrick's throne for years.
"I cannot put into words what Hendrick Motorsports means to me," Gordon said in a statement last week. "In many ways, it's my home and the people here are my family. I've never lost my passion for the organization, for our sport, and for the sheer challenge of racing and winning at the highest level."
Gordon explains career decision
Over the weekend, Gordon offered a more detailed explanation of his decision to leave Fox Sports. Speaking to reporters at Pocono Raceway on Sunday, Gordon said he simply missed the buzz of competing with a racing team, and it's finally time to get back to the track.
"I realized this is where my true passion lies," Gordon said. "I love the sport, I love racing. But the competition and being partnered with one of the best owners there ever will be in NASCAR, that's really what I was getting excited about."
Gordon said this decision has been a long time coming, and he's excited to be able to dedicate his full time and effort to improving Hendrick Motorsports.
"I feel like I'm at the place in my life where I'm really ready for it," he said. "I'm just really fortunate to work side-by-side with a guy that's showed us all how to do it right for so many years, and will continue to do that for a number of years to come."
Gordon hopes he left a lasting impression on NASCAR fans
Gordon was never going to stay in the television booth forever. His Fox Sports gig was always a pit stop in Gordon's race to a new kind of checkered flag — taking over Hendrick Motorsports.
Although HMS was constantly on his mind for the last five years, Gordon always tried to push his allegiances to the side while in the booth. He hopes he at least left a lasting impression on some NASCAR fans watching from home.
"As much as maybe there were those that criticized me, I think I worked extremely hard trying to separate those two," Gordon said. "Which is why I purposely didn't come to the haulers, didn't spend as much time with crew chiefs and drivers the first half of the season. I tried to be respectful of what they were focused on and do my job in the booth the best I possibly could."