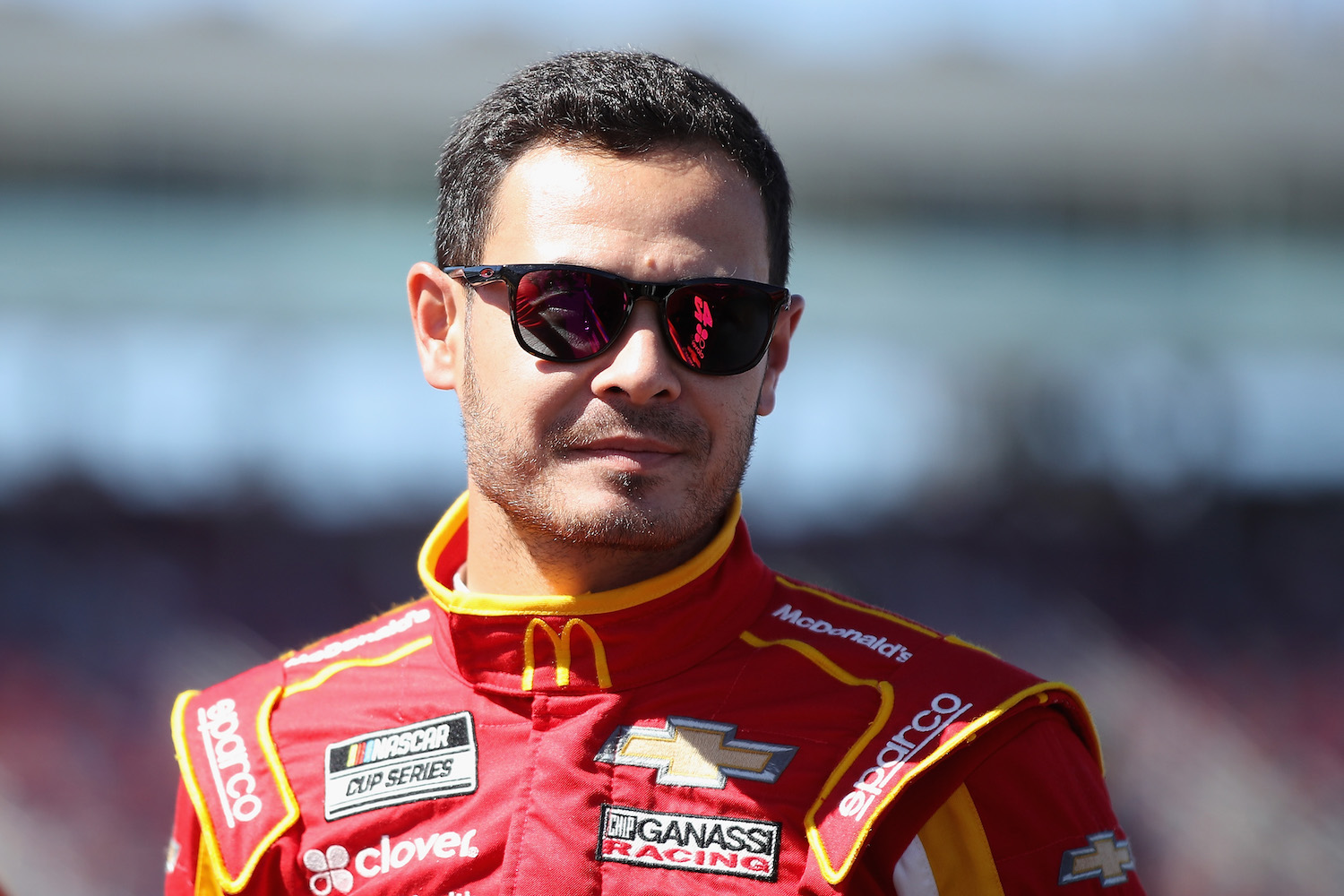 Kyle Larson Proves He's a Changed Man and Deserving of a Return to NASCAR in Heartfelt Personal Essay
NASCAR suspended Kyle Larson in April for a racist slur he used during an iRacing event. Since then, Larson has dramatically changed as evidenced by a personal heartfelt essay he wrote detailing his journey.
NASCAR indefinitely suspended Kyle Larson in April after he used a racist slur during an iRacing event. Adding insult to injury, he was also fired by his team and lost all of his sponsorships. Since then, Larson has had plenty of time to reflect. And based on a lengthy emotional essay posted on his personal website detailing his journey, Kyle Larson is a changed man and ready for a return to NASCAR. 
Kyle Larson suspended from NASCAR
Since Kyle Larson started with the Cup Series in 2014, he has been one of the top drivers in NASCAR. He won the Sunoco Rookie of the Year his first season and has won six times on the Cup Series. Before joining the Cup Series, he earned 12 victories on the Xfinity Series.
In April, Larson watched years of hard work vanish instantaneously. With NASCAR on hiatus due to the COVID-19 pandemic, Larson joined other drivers for NASCAR virtual races. During one event, Larson used a racial slur while streaming on Twitch, unaware the other drivers and thousands of viewers watching could hear his offensive remarks. 
The next day NASCAR indefinitely suspended Larson. The Chip Ganassi Racing Team fired him. All of Larson's primary sponsors, including McDonald's, Credit One Bank, and Chevrolet, dropped him. 
NASCAR informed Kyle Larson he would be required to complete sensitivity training before the organization would ever consider him for reinstatement. 
Kyle Larson listens and learns about the pain he caused
A couple of months after the incident and racing on the various regional sprint car circuits, Kyle Larson found himself in a Philadelphia classroom. It was at the Urban Youth Racing School, which exposes kids – many of whom are Black – to motorsports opportunities. 
Larson had developed a connection with the school, its owners, and some of its students. He had even hosted them at several NASCAR races. This particular visit to the school was very different. Larson was there for an education. On that night, he learned about Black people's journey in America and the ugly history of racism and derogatory slurs.
After several hours of painful conversation, Kyle Larson apologized for the pain he had caused. Those in attendance accepted his apology with grace and understanding. For Larson, it was a transcendent moment. And it was just the beginning.
Larson further educates himself
In June, Kyle Larson went to Minneapolis after George Floyd's death and met with former soccer player Tony Sanneh and visited the memorial for Floyd. When Larson asked why people would destroy their own neighborhoods, he was shocked by the response. "When people haven't been accepted by their community, they don't have any attachment to it," he was told.
Larson later met with Olympic legend Jackie Joyner-Kersee and toured her community center in St. Louis. He met with golfer Harold Varner III, as well as fellow NASCAR driver Bubba Wallace. The conversations weren't just about the Black experience, but the importance of having empathy and considering the struggles of people who don't look like him.
Through all of his interactions, Larson has learned about the systemic racism the Black community faces daily. He's also learned a lot about himself. 
"For far too long, I was a part of a problem that's much larger than me. I fully admit that losing my job and being publicly humiliated was how I came to understand this," Larson wrote on his website. "But in the aftermath, I realized that my young kids will one day be old enough to learn about what their daddy said. I can't go back and change it, but I can control what happens from here on out."
Kyle Larson's racist slur in April was undoubtedly one of the worst moments of his young life. Since that time, to his credit, he's made a concerted effort to understand why his words were so hurtful and, more importantly, has tried to become a part of the solution by educating others so they don't make that same mistake in the future. Just like he has done so many times on the race track, Larson is leading by example.