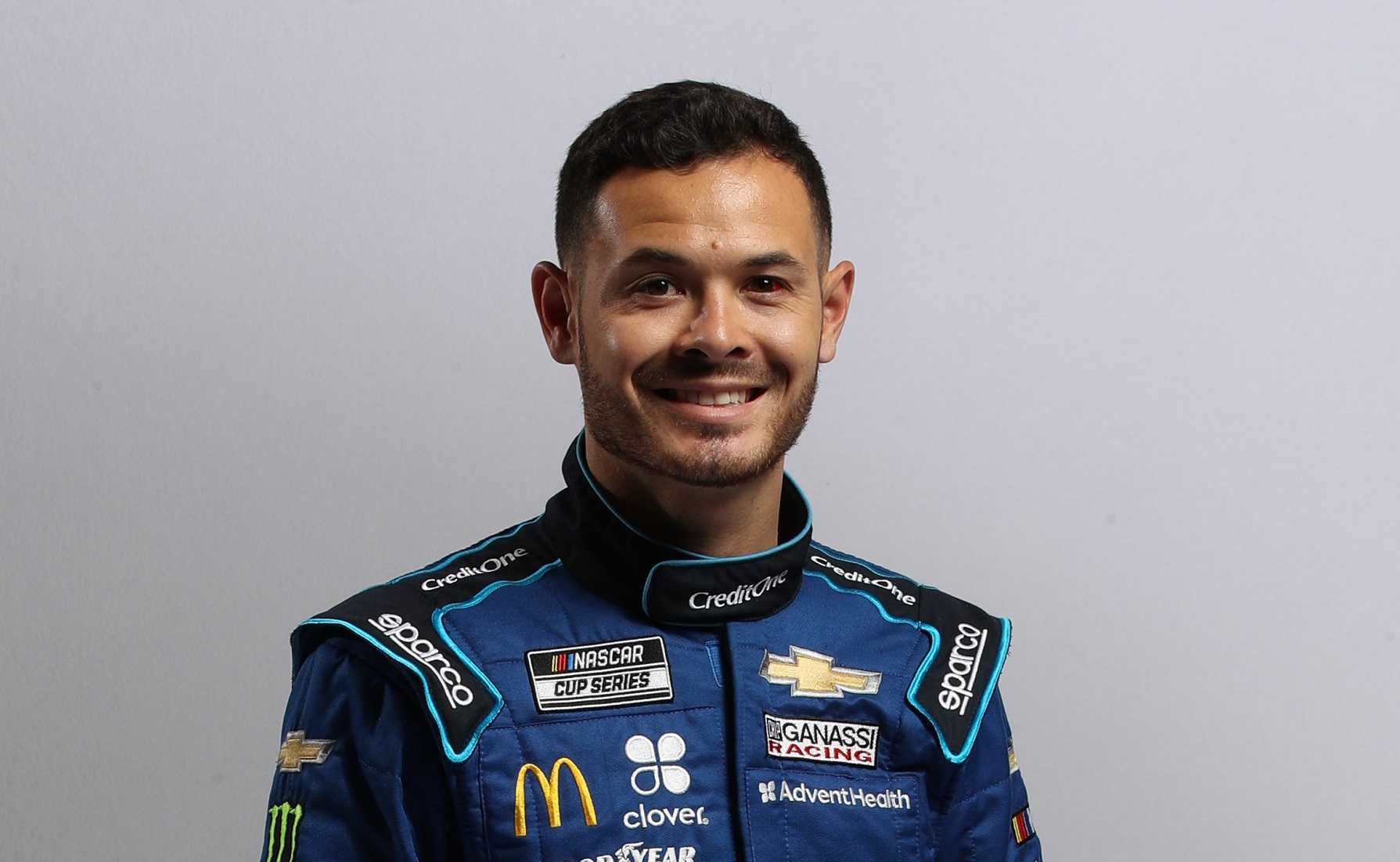 NASCAR Great Tony Stewart Insists Kyle Larson Deserves Another Chance
Suspended NASCAR Cup Series driver Kyle Larson will have the support of Tony Stewart when he applies for reinstatement.
Kyle Larson made a mistake and has paid for it with a huge blow to both his career and reputation. Now, a veteran driver and team owner thinks it is time for NASCAR to give Larson another chance. True to his style, Tony Stewart didn't mince words.
NASCAR booted Kyle Larson after a make-believe race
Kyle Larson has displayed some real talent since earning his first full-time ride in the NASCAR Cup Series in 2014. He raced his way to the circuit's Rookie of the Year honor with the help of 17 top-10 finishes and scored his first victory two years later.
His best year was in 2017, when Larson won four races and placed in the top 10 in 16 others. Although there had been only one trip to victory lane since, Larson remained a serious contender on most race weekends. He also rolled up four Xfinity Series wins.
Larson's career took a figurative right turn into the wall in April. With real racing shut down by the COVID-19 pandemic, Larson participated in NASCAR virtual races being streamed on Twitch. Larson used a racial slur during one race, causing a strong negative reaction from fans and fellow drivers.
NASCAR issued an indefinite suspension, followed by the Chip Ganassi Racing Team firing Larson as the driver's major sponsors jumped ship. Now, rival team owner Tony Stewart is stepping up on Larson's behalf.
Tony Stewart believes it's time for NASCAR to reconsider
NASCAR confirmed Aug. 19 that Kyle Larson has inquired about reinstatement but not made the necessary formal request. That request likely will come sooner rather than later. When he does so, Larson will have a supporter in Tony Stewart, the three-time NASCAR Cup Series champion who formed Stewart-Haas Racing by joining forces with Haas CNC Racing before the 2009 season.
During an interview on SiriusXM NASCAR Radio, Stewart said Larson, 27, has paid enough of a price for the slur.
"NASCAR has got to get off their ass and do the right thing and give this kid an opportunity to get back in a car," Stewart said. "I think he's paid his penalty and he's served the penalty long enough where you know we've had similar instances in the sport that have happened and the penalties didn't last as near as long as this has lasted with Kyle."
Stewart pointed to collateral damage.
"It affected his family and a lot of other people that didn't deserve to be affected," he said. "So, I think it's been long enough."
Tony Stewart may be Kyle Larson's next boss
Tony Stewart's support for the reinstatement of Kyle Larson to the NASCAR Cup Series could stem from an ulterior motive. The Stewart-Haas Racing might be down one driver at the end of the season. Clint Bowyer, 41, is in his contract year in the No. 14 Ford and hasn't shown much with just a pair of top-five finishes this season.
If Bowyer is out of the team's plans, then Stewart-Haas could promote from within. Chase Briscoe, 25, has taken the checkered flag five times and finished in the top 10 in 14 of 19 appearances in the Xfinity Series this season.
"I think Chase has done such a great job with us," Stewart said.  "We have four great drivers in Cup cars now. We got Chase in an Xfinity car and definitely feel like that he's getting himself into a position to where he's going to be a Cup car very soon as well."
If Bowyer leaves and Briscoe doesn't land that NASCAR Cup Series ride, then how can Kyle Larson not be in the conversation? Biding his time on the dirt circuit following his suspension and firing, Larson has torn up the All Star Circuit of Champions with seven consecutive wins.
And who owns and operates the ASCOC, one might inquire? None other than Tony Stewart.