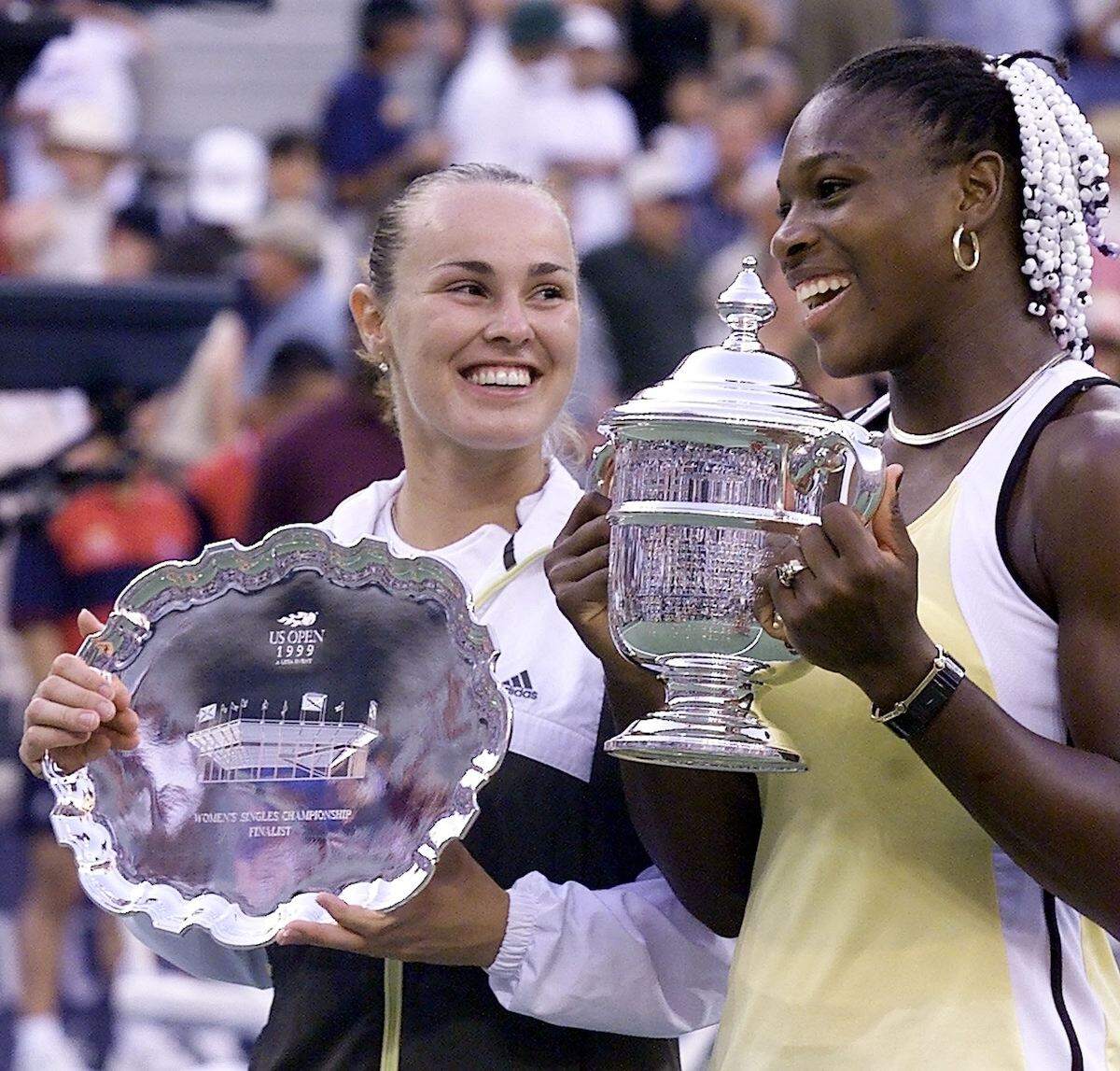 The French Open Has Prevented 14 Tennis Legends From Ever Achieving a Career Grand Slam
Blame it on the French Open. A handful of tennis players have achieved just about everything in the sport except for a Career Grand Slam.
In professional tennis, one of the highest achievements involves earning a Career Grand Slam. A tennis player must win four major championships in their career to earn the coveted title. Thus far, only eight men and 10 women have managed to pull off this feat. 
The last player to attain this status was Novak Djokovic, who won the French Open in 2016, sealing his fate in tennis history. While others have gotten close, the 14 tennis legends listed below have eluded the Career Grand Slam ranking by losing at the French Open.
A Career Grand Slam
The four most important professional tennis events are the annual Grand Slam Tournaments, which include the following:
Australian Open (January)
French Open (May–June)
Wimbledon (July)
U.S. Open (August–September)
To earn the Grand Slam title, a player must win all four tournaments in the same calendar season. A Career Grand Slam occurs when a player wins all four major championships in their career.
Players who missed out on a Career Grand Slam because of the French Open
The following tennis players have won several Grand Slam titles but missed out on a Career Grand Slam due to a loss at the French Open, according to CNN:
Boris Becker: 6 Grand Slams
Louise Brough: 6 Grand Slams
Jimmy Connors: 8 Grand Slams
Lindsay Davenport: 3 Grand Slams
Stefan Edberg: 6 Grand Slams
Lleyton Hewitt: 2 Grand Slams
Martina Hingis: 5 Grand Slams
Angelique Kerber: 3 Grand Slams
John McEnroe: 7 Grand Slams
John Newcombe: 7 Grand Slams
Pete Sampras: 14 Grand Slams
Frank Sedgman: 5 Grand Slams
Virginia Wade: 3 Grand Slams
Venus Williams: 7 Grand Slams
Why the French Open eludes so many legendary tennis players
Professional tennis matches occur on a many surfaces and in varying conditions. Each situation poses unique challenges, advantages, and disadvantages for players. 
At Wimbledon, players face off against one another on fast-paced grass. In Australia, the court surface is hard, but the extreme heat can be exhausting. The tennis court is also hard at the U.S. Open, and the large crowds can distract many players.
The French Open occurs in Paris at Roland Garros, and it is the only clay court among the four Grand Slam Tournaments. As USA Today reports, the clay courts are actually made of crushed white limestone topped with red brick dust.
Many tennis players consider the French Open the hardest Grand Slam to win because of the challenging surface, which slows down the ball speed.
The physically demanding clay court at Roland Garros has eluded many legendary tennis players from achieving the Career Grand Slam. According to Racket Life, players must get used to sliding due to the poor gripping properties. They exert more energy when hitting the ball due to its tendency to bounce higher on the clay surface. A clay court can also disrupt the benefits of a power shot and make rallies last longer, requiring immense mental and physical dedication.
Known as the "King of Clay," Rafael Nadal is one of the few tennis stars who's mastered the challenging surface conditions at Roland Garros. Unfortunately, he's sitting out the 2023 French Open due to injury concerns.